When marketing an event, many marketers target a broad audience, which is often a mistake. The fact is, the success of any event depends on whether the right people are attending. But how do you go about getting the right people to attend your event?
According to Eventbrite, 78% of event creators consider email marketing as the best way to reach the right audiences and increase attendance. Their stats also showed that email marketing can account for 45% of all event ticket sales.
Sounds good, right? But it's not as easy as it sounds. Creating an email marketing campaign that will boost attendance takes time, effort, and some expert knowledge of event email marketing. And that's exactly what this article brings to the table.
Why Marketing an Event With Emails Is a Good Idea?
Social media marketing and influencer marketing have gained a lot of traction in the last few years. Often, these are combined with paid online advertising to great success.
Email is sometimes overlooked even though it can be just as effective in reaching specific demographics at a fraction of the cost. In a study conducted by Endless Events in 2018, 40% of marketers cite email marketing as the top event marketing channel.
Email outreach, coupled with marketing videos or images, can be a great way to publicize your event.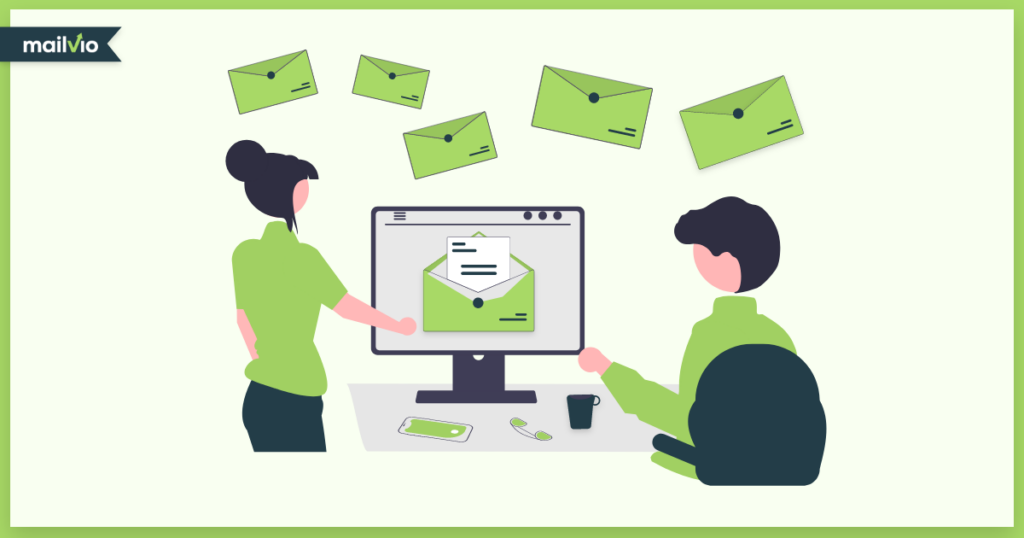 Pre-event emails
Email marketing can play a critical role in marketing an event. Announcing your events via an email blast to your mailing list is definitely something to consider. These so-called "event promo emails" or "launch emails" are an excellent way to get the right people to sign up for the event.
In terms of composition, these emails should detail all the important information about the event, such as:
Location,
Date,
Registration, etc.
They should also include a strong call-to-action (CTA) to drive people to register. You can check out these awesome email Call To Action examples for reference.
Event registration emails are a different type of pre-event email that allows "warmed up" subscribers to register for your event early.
These can be particularly important if your event has limited available capacity. In them, you can also include discounted 'early bird' offers. Your subscribers will appreciate the opportunity to reserve a spot at the event in advance.
The Anatomy of a Successful Pre-event Email Marketing Strategy
Your pre-event email marketing strategy should involve sending a sequence of well-crafted emails to your subscriber list. This sequence should be carefully timed based on your marketing calendar and should include:
Event Announcement Email
Obviously, the first email you send serves the purpose of announcing your event. The email should detail all the important information and include a strong call-to-action (CTA) that prompts your subscribers to register. You should send it no later than six weeks before the event.
Special "Early Bird Booking Chance" Email
The "Early Bird booking chance" email should be sent to segments of your email lists who have shown interest in your event. These are your most active, engaged subscribers, and you might as well reward them for it. You should send this email about five weeks before the event.
Teaser #1
The teaser email is a great way to get your audience excited about the event. This is a great opportunity to share a short, fun, and entertaining story that will entice your subscribers to register for the event. You can also include a written interview with one of the keynote speakers. This email should go out about a month before the start of the event.
Teaser #2
This could be anything from video recordings from last year's event to cool photographs taken during the event. It's all about what makes your event unique. You can also include a link to the event website or any other supporting content that will entice your audience to attend. Marketers typically dispatch this email about 3 weeks before kick-off.
Personal Invitation Email (From a High-Profile Speaker or Event Organizer)
Having the star of the show personally invite recipients to attend your event is a powerful tactic to attract the audience. Consider delivering this invitation through video rather than plain text to give it a more personal feel.
Reminder Emails
Industry best practice suggests that you send no more than three event reminder emails.
You can send the first email two weeks before the event and the second – three days before the event.
The third and final email is typically sent on the day of the event.
These emails should both remind and encourage readers to "book a seat now" and include a link to your booking page. In addition, they should include information such as:
Event program
Event location,
Transportation links,
A list of keynote speakers and their email addresses, etc.
Note that sending too many emails can dissuade potential attendees from participating. The number of emails you send should correspond to the size of the event.
Post-event emails
Sending follow-up emails to your event attendees after your event has ended lets you continue the conversation. This will allow you to keep people engaged and continue providing valuable information.
Your goal should be to find and cultivate event advocates by interacting with those that attended your event. If you continuously offer them free useful and interesting content they're more likely to share it with their family and friends.
Post-event Email Marketing Sequence
After the event has ended, it's important to follow up with your attendees!. Here are some ideas:
Thank You Emails
You can show your gratitude to your event attendees by sending them a "Thank You" email. In addition to showing them that you remembered them, this encourages them to attend future events you organize.
So, if you want to boost your popularity, it is time to send out a "Thank You" email after the event. You can check out these tips for writing a compelling subject line for thank you emails. Also, you might wanna consider including a short video in the email to make it more personal.
Post-event News Email
You can use this email to inform attendees of any developments or outcomes of the event. This could be the outcome of a money-raising initiative or something that happened as a result of actions taken during the event. You can also include a link to a recap of the event or to any post-event reports you published.
Event Materials Email
This type of post-event follow-up email should include helpful resources such as:
Recorded speeches,
Slides with crucial takeaway points,
Photos and videos, etc.
You should make these materials available for download, which will allow attendees to promote and share your content in their inner circles.
Feedback Email
This type of email, also known as a survey email, is perhaps the most important in the entire post-event email sequence.
But why?
Well, because it will provide you with valuable feedback about the event. You can use this feedback to discover what worked and what didn't work and improve your next event accordingly. Here are a few tips on how to create the perfect subject line for survey emails.
The Role of Email Automation in Marketing an Event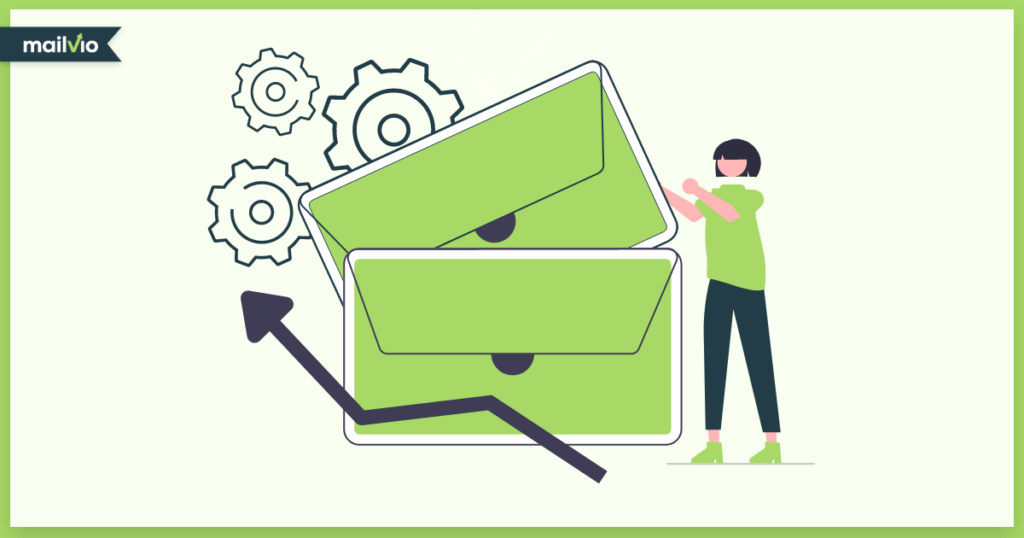 Using an email automation tool will allow you to design, schedule, and send your entire email sequences (both pre-event and post-event) completely hassle-free. These tools also offer a number of other benefits that will make your event a success. Let's take a closer look at some of these benefits.
Audience Segmentation
Your email list probably includes all sorts of people. Even if they all shared an interest in attending your event, we are talking about individuals with different preferences and needs. If you want to engage them, you shouldn't treat them as one big group. And writing personalized subject lines is a great way to engage your audience and will boost your open rates across the board. According to data from coschedule.com, the subject line alone accounts for 35% of the overall email opens rate. So, it's clear that email personalization through audience segmentation can have a massive impact on the success of your event.
An email automation tool like Mailvio will allow you to segment your list based on a variety of criteria, such as:
Gender
Age
Interests
Locations, etc.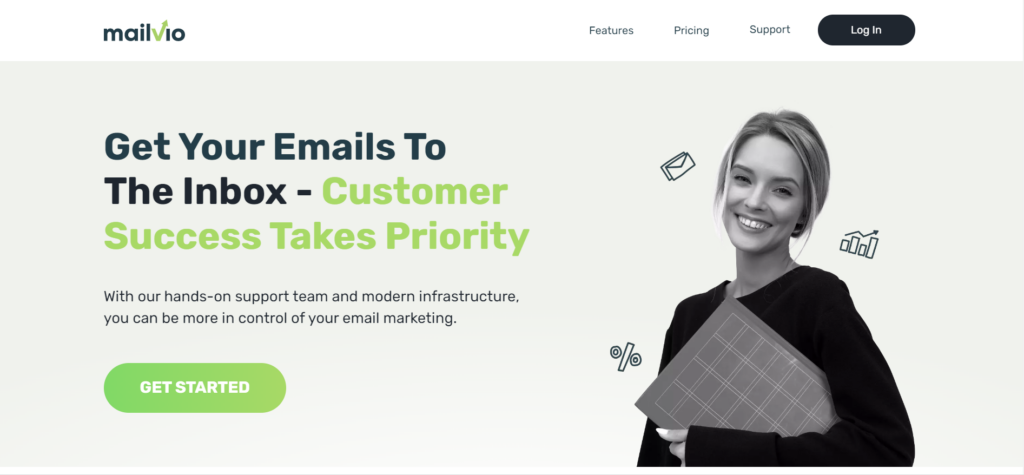 This will allow you to provide more engaging content for each segment of your email list, and thus boost event attendance.
Optimizing for Mobile
Email marketing stats show that well over 50% of email opens happen on mobile. That makes it all-important to optimize your content for mobile devices.
Mailvio features a bunch of pre-designed email templates that are responsive to any user device, including mobiles. Just don't forget to preview your emails before you hit the send button to ensure they display correctly on all devices.
A/B Testing Your Event Emails
A/B Testing, or split testing, is very important when it comes to optimizing your email campaign and marketing an event. It allows you to compare the performance of two different versions of an email and decide which one works best. This is a powerful way to determine what content resonates with your audience and what doesn't.
For example, let's say that you have a pre-event email that you want to test. You can send a version of the email that includes a photo of the speaker and the location, and a version that doesn't.
Then, you can use Mailvio to send each version of the email to a portion of your audience. If you find that one version is more effective, you can then send that version to all of your subscribers.

By running a series of tests like this, you will be able to identify the most effective version of your event email.
Conclusion
Marketing an event is a complex process that can be made much simpler and more effective with email automation.
Email automation will allow you to create:
Create a customized email sequence for each attendee,
Engage your audience with personalized content,
Optimize for mobile, and much more.
With Mailvio, you can do all this plus design, schedule, and send your emails in bulk in just a few clicks.
Start using Mailvio today and discover how much easier it is to run your email marketing campaigns.
And if you are interested in learning more about email marketing, please visit our blog.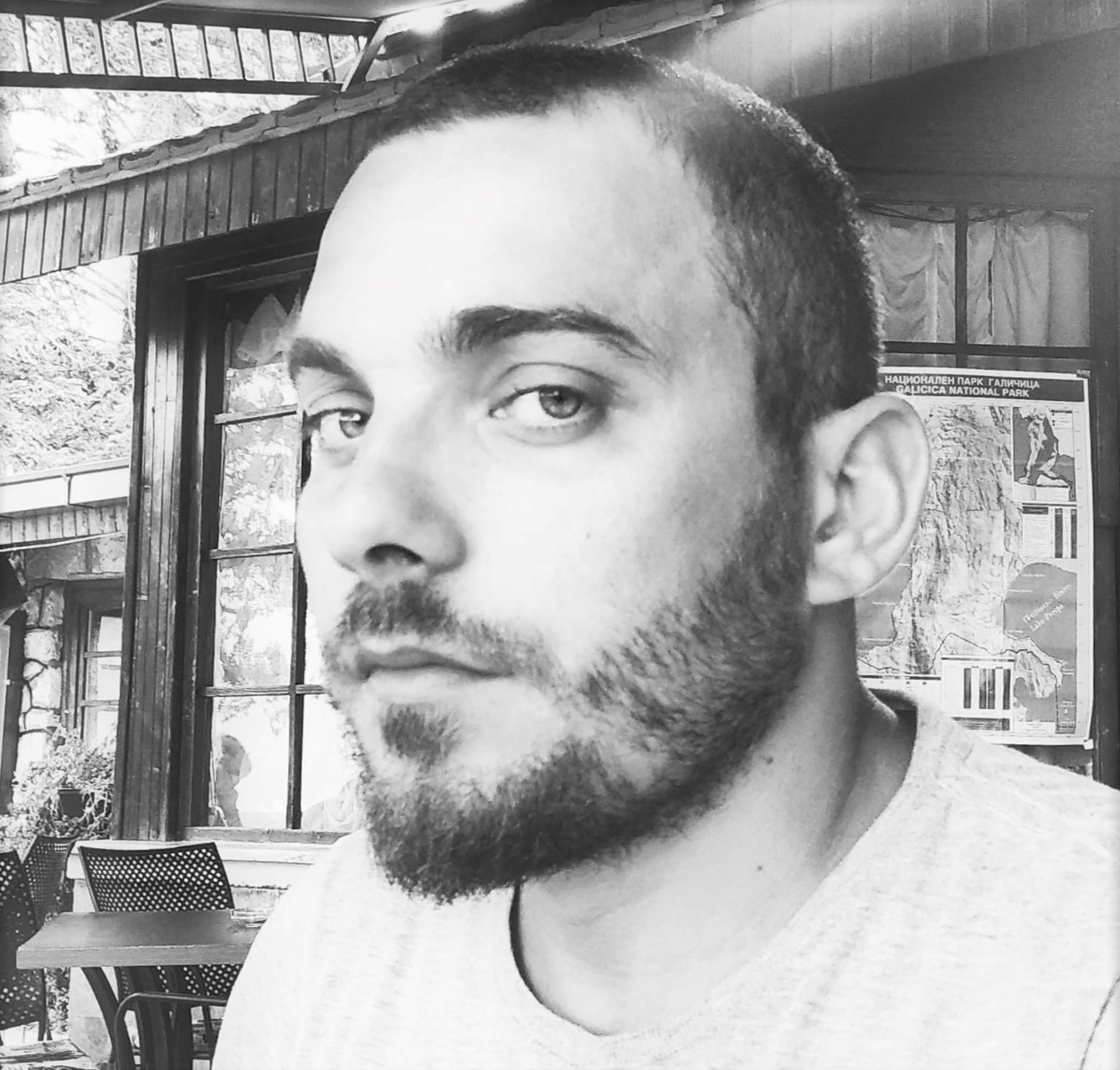 Vladimir is a passionate content writer and digital marketing enthusiast. With over 3 years of experience in the field, he loves sharing his insights on topics ranging from content marketing and SEO to social media strategy. When he's not writing, you can find Vladimir exploring the great outdoors or experimenting with new recipes in the kitchen. Connect with him on LinkedIn to stay updated on his latest articles and adventures.