Learning how to create an effective strategy for email marketing campaigns can be the best thing you've ever done for your business.
See, email is one of the most powerful digital marketing tools, but it is also one of the most misunderstood.
People often discard it as outdated, but in reality, email marketing remains one of the most effective ways to reach your customers and build your business.
In fact, it has an average ROI of $36 for every $1 spent, making it truly deserving of a place in your marketing toolbox.
Additionally, the number of email users is predicted to increase to 4.6 billion by 2025, up from 4 billion in 2020.
This shows that email marketing isn't going away anytime soon, but also that it's becoming more difficult to stand out from the crowd.
However, with the right strategy and tools, you can get more subscribers, make more sales, and reach your business goals.
Plus, you can automate a lot of the processes, so you don't have to do everything yourself.
In this article, we'll discuss the basics of email marketing, why it's so effective, and how you can use it to build your business.
Email Marketing Starter Kit
A successful email marketing campaign consists of three essential elements:
A healthy email list
An email service provider (ESP)
Clearly defined business objectives
Let's look at each of these elements in more detail.
A Healthy Email List
Having a healthy email list is vital to the success of your email campaigns. This is a list of contacts who have given their consent to receive marketing emails from your company.
But how do you build contact lists with a high-quality subscriber base?
The easiest way to do so is to create lead magnets (incentives) that encourage your target audience to opt into your email list. These can be anything from an e-book to a free trial, as long as it offers something of value to your audience.
A Good Email Service Provider
An email service provider (ESP) is a tool that makes managing your email list much easier. It also assists with designing and implementing automated email campaigns.
With an ESP, you can automate actions based on your target audience's behavior. These tools allow you to personalize each interaction with your prospects, improving engagement and conversion rates.
Clearly Defined Business Objectives
Email marketing can be used to accomplish a number of business objectives. You can, for instance, use email marketing to:
Boost brand awareness
Increase customer loyalty and lifetime value
Generate and nurture leads
Drive sales
Keep customers engaged, etc.
In order for your email campaign to be effective, each of these three core elements must work in accord with one another.
Only then can you start creating and executing your email marketing campaigns.
And there's no better place to start than to segment your list based on subscriber actions or demographics.
The next step is to create an email or series of emails designed to get consumers to take action (your objective).
Then, you can use your ESP for automatic email distribution and monitoring.
5 Tips To Creating Strategy for Email Marketing That Works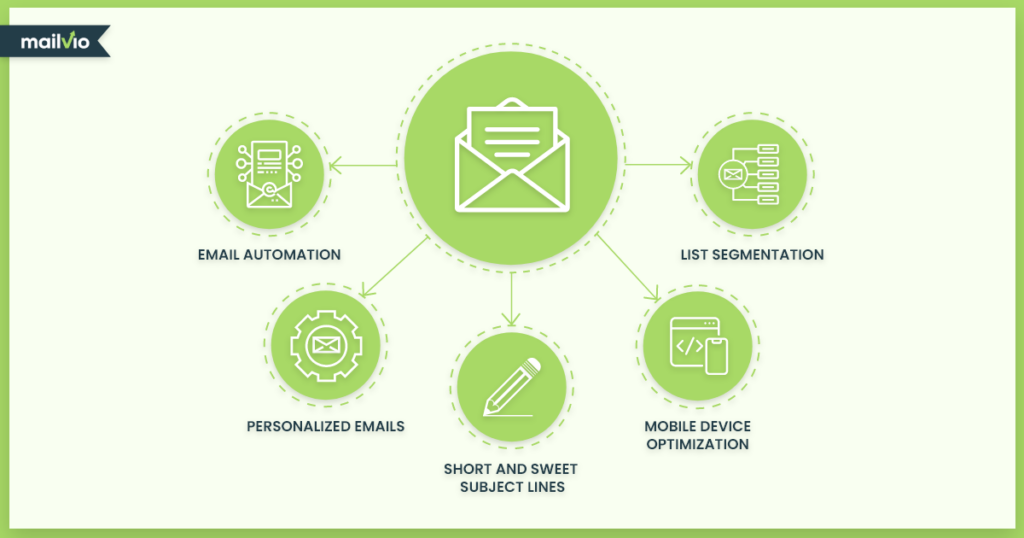 Email marketing offers a myriad of advantages for your business.
First of all, it provides a direct line of communication between you and your customers at their convenience.
Another key advantage that email marketing brings to the table is that it is both measurable and scalable.
An email automation software like Mailvio will allow you to measure many important metrics and adjust your campaigns as needed.
It will also allow you to scale your email marketing campaigns without compromising their quality or draining your budget.
Email marketing also gives you more control over your business than most marketing platforms out there. How so?
Well, these "other" platforms don't belong to you. If something happens to the platform you use, all that hard work you did would be lost.
With email marketing, on the other hand, you "own" the contacts and relationships you've built over time.
So, how can one use these inherent advantages to create an effective strategy for email marketing?
The answer is simple: By combining the power of email automation with a set of email copywriting principles and content strategies that work.
Here are some fundamental tips to get you started:
Personalize Your Emails
One of the most important things you can do to create an effective email strategy is to personalize your messages.
You should be sure to include the recipient's name in your emails.
When you personalize your emails, you're showing your prospects that you've taken the time to get to know them.
It shows that you care about their interests and needs.
This simple act of courtesy is a gesture of respect and is a powerful tool for building a strong relationship with your customers.
Let's back that up with some stats.
According to data from Instapage:
Email personalization resulted in a boost in open rates for 82% of email marketers
Businesses that personalize their emails get a 27% increase in unique click-through rates
Personalized emails deliver a 6x boost in transaction rates.
On the other side of the equation, data for consumers sentiment towards email personalization shows that:
90% of customers in the United States find marketing content personalization "very" or "somewhat" enticing (Statista).
77% of consumers have chosen, suggested, or paid extra for a brand that prioritizes personalized service or experience.
84% of customers feel that being treated as a person rather than a number is critical to winning their business. (Salesforce).
These numbers make a pretty strong case for including personalization in your strategy for email marketing, right?
Keep Your Subject Lines Short and Concise
Did you know that 47% of recipients decide whether to open the mail based on the subject line alone?
Because the average attention span of an adult is just 8 seconds, your subject lines need to draw the customer's attention in that short amount of time.
In other words, you have to cut the fat out of your subject lines.
A study from Market has found that subject lines for emails should ideally include up to 41 characters, or 7 words.
Moreover, an iPhone will only display a maximum of 41 characters in portrait mode, which is another reason to try to keep your subject lines short.
Also, a shorter copy is more likely to display correctly on a smartphone screen.
As for the copy itself, it needs to be catchy, straightforward, and convey a sense of urgency to the recipient.
In fact, subject lines that create a sense of exclusivity or urgency generate 22% higher open rates.
You can even use emojis in email subject lines to infuse them with personality and emotion.
Also, keep in mind that 47% of recipients decide whether to open the mail based on the subject line alone.
Here are some examples of great subject lines that create urgency:
Don't miss out!
"Our new product is here!"
"Watch out for our price drop!"
"Win a $100 gift card!"
"We're happy to announce…"
That said, you should avoid using spammy words that might get your email flagged by the recipient's spam filters.
The most common spam triggers include words such as SALE, SALE, DISCOUNT, and LIMITED!
Segment Your Email List
Email list segmentation is a powerful way to increase the value of your email list and improve your overall marketing ROI.
According to a recent study, all key email marketing KPIs achieve better results with email list segmentation: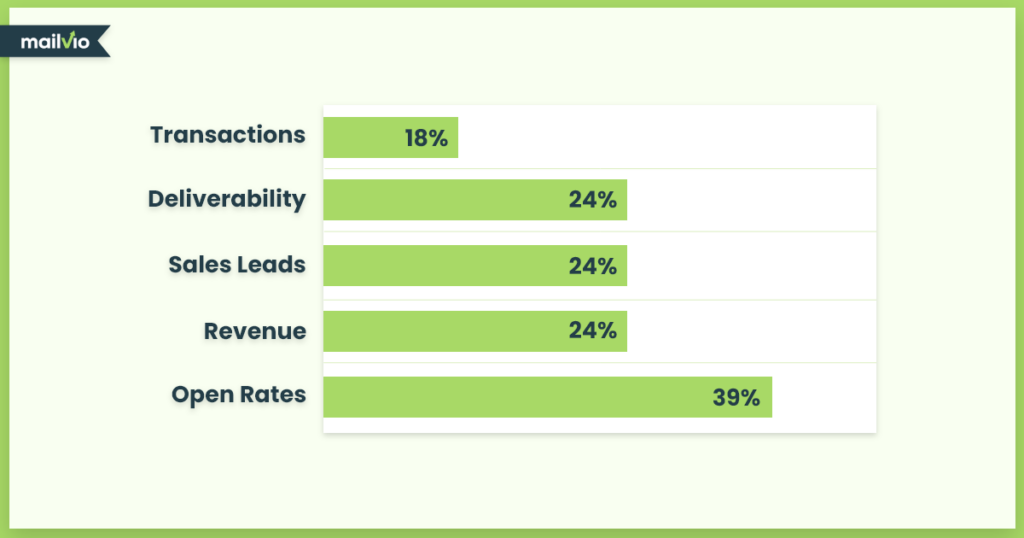 This is because list segmentation allows you to make your email campaigns much more relevant to your target audience. Using segmentation, you can better anticipate your customers' needs going forward. Thus, your emails speak more directly and intelligently to users in each segment of your list.
Mailvio, for instance, will allow you to segment your email list based on criteria such as :
Demographic data (location, gender, age, income level, etc.)
Purchase history (specific products or services, frequency of purchase, etc.)
Behavior data (which links are clicked, what products were viewed, etc.)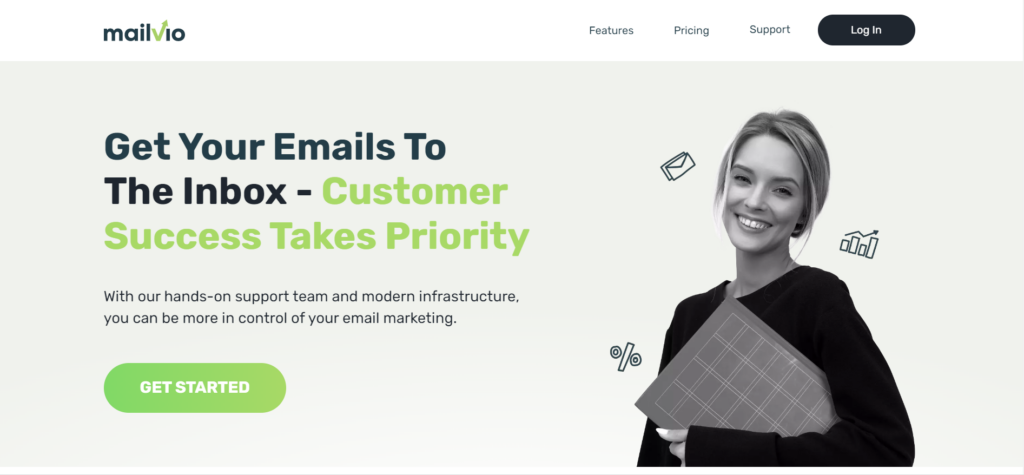 You can use this data to adapt your offers based on what you know they actually need.
For example, you can create a segment that includes people who regularly renew their annual subscription with your company. Providing discounts to multi-year customers at renewal time lets you up-sell to them effectively.
You can also use segmentation to identify cross-selling opportunities that would appeal to each individual customer.
For example, you can send emails encouraging existing customers to buy additional or complementary products on top of their original buy.
You can also segment your audience based on their position in the sales funnel.
After all, there's no point in sending the same messages to those who are at the top of the funnel and those who are at the bottom.
For example, new subscribers should be getting more generalized emails offering a wider range of products or features.
You already have info on your existing customers, so use it to target them more specifically.
Optimize for Mobile Viewing
Did you know that nowadays 61% of users open marketing emails on a mobile device, as opposed to just 27% in 2012?
With that number forecast to grow exponentially, your email marketing strategy needs to be mobile-ready.
According to a recent survey, almost 90% of users delete an email that doesn't display correctly on their mobile devices. In addition, 27% of responders hit the unsubscribe button.
Email marketers seem to be getting the message.
Today, about 56% of all marketing emails are mobile-friendly, up by a whopping 155% since late 2013.
So, how do you go about optimizing your email campaigns for mobile viewing?
One way to do it is to use responsive email designs that will optimize user experience regardless of the device they use.
Here are some additional design tips to make your emails mobile-friendly:
Write one-column mails
Make sure your call-to-action button is easy to tap
Use a larger font size
Display small images
Utilize Email Automation
We briefly discussed the benefits of email automation above, and now we'll expand on it a bit further.
With email automation, you can send emails to your list automatically when certain events occur. These emails are called "trigger emails".
Some of the most common types of trigger emails include:
For example, an email autoresponder like Mailvio will allow you to set up and send a welcome email to your new subscribers after they sign up.
You can also set up campaigns that send a "Thank You" email after your customers make a purchase.
But what is so special about these trigger emails?
When people receive a welcome email, they are more likely to take action than when they receive a mass email.
In addition, if they receive a "Thank You" email after they make a purchase, they are more likely to buy from you again.
Also, in terms of performance, trigger emails outperform blast and batch emails by almost 500%!
Moreover, they boast a 49% open rate, which is 95% higher than open rates for "business as usual" emails.
Let that sink in!
Conclusion
Email marketing still reigns supreme as the most effective online marketing channel. But it certainly evolved over the decades.
Nowadays, it's no longer possible to create an effective strategy for email marketing with the good old generic approach.
It is all about sending targeted messages, which are both personalized and mobile-friendly.
This is exactly where email automation shines!
A tool like Mailvio will help you create and send personalized and mobile-friendly emails, all while saving you tons of time.
It will automate the repetitive and mundane parts of your marketing strategy, so you can focus on what really matters: creating high-quality, engaging content.
We hope this guide has helped you better understand the ins and outs of creating a strategy for email marketing that works.
As always, feel free to reach out to us with any questions or feedback.
Happy emailing!
Your friends at Mailvio.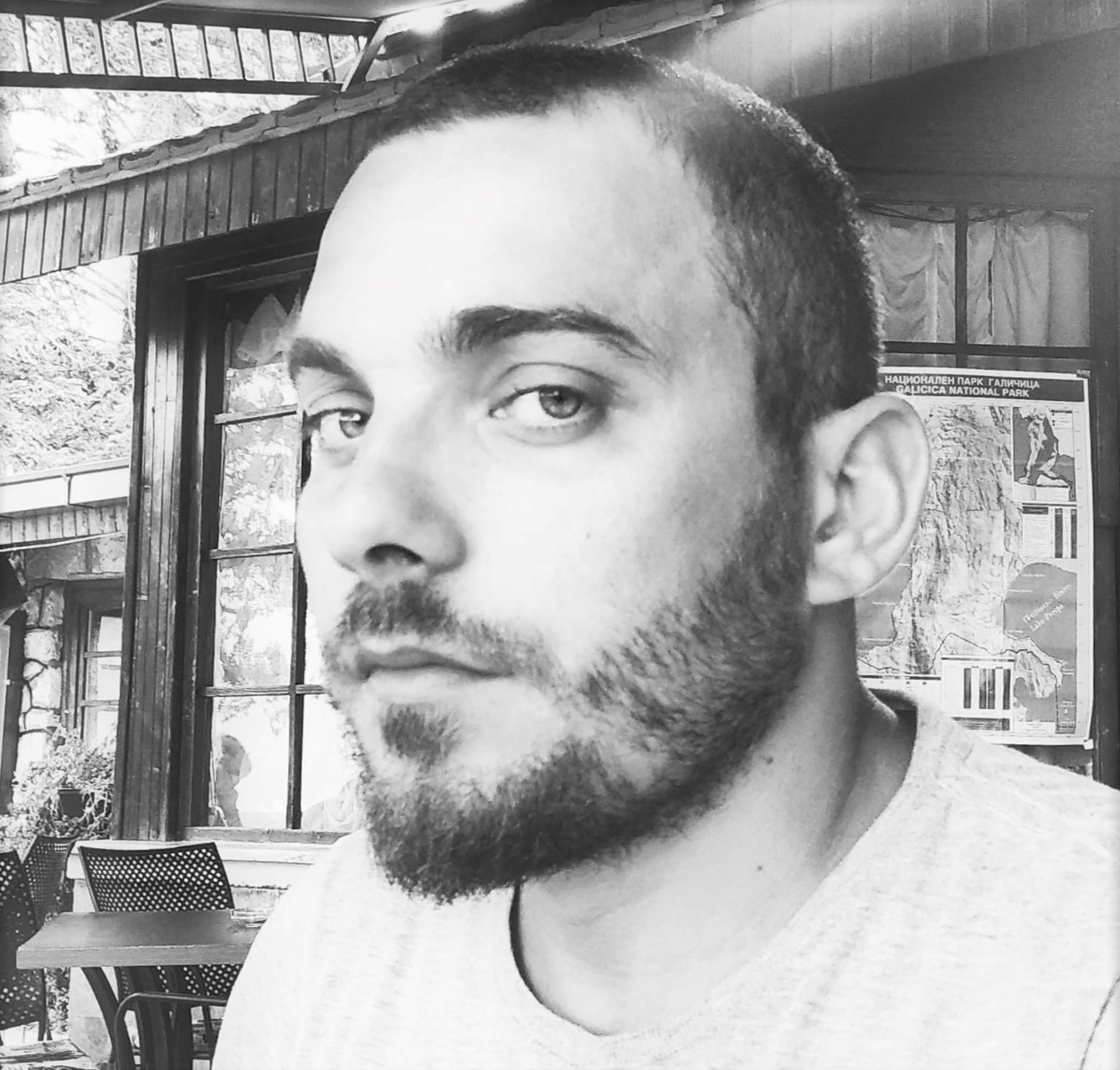 Vladimir is a passionate content writer and digital marketing enthusiast. With over 3 years of experience in the field, he loves sharing his insights on topics ranging from content marketing and SEO to social media strategy. When he's not writing, you can find Vladimir exploring the great outdoors or experimenting with new recipes in the kitchen. Connect with him on LinkedIn to stay updated on his latest articles and adventures.