Your email marketing contact lists degrades over time. As your contacts move from one company to another and opt-out of your email communications or abandon an address. This is just to complete forms on websites eventually their email addresses change.

Marketing requires you to add new emails to your contact lists, so you can continue generating growth. Even though purchasing emails is an option, it's not always the best way to proceed.

We present high-quality strategies to help you grow your contact lists so that you will have a large audience of subscribers. Those who are willing to hear what you have to say and likely to make purchases and contribute to your business' success.
How do contact lists work?
It is a list of addresses that a business has as a result of customers opting to receive updates about your company by email.

Often called email subscribers. Contact lists can grow as more and more email addresses are gathered through lead generation. And the contact lists shrink if members unsubscribe.

We have listed the 35 best ways to grow your contact list. If you haven't been building your list, or you're running out of ideas to do so. Regardless of the method you choose, it's essential to offer an opt-in option. Some subscribers may not wish to receive other emails from your organization.
The 35 Contact Lists Building Techniques
Growing Your Contact Lists Using Social Media
1. Share a Twitter lead gen offer.
Use Twitter to promote an e-book or free resource that requires an email address to redeem.
2. Organize an online contest.
Hosting a free giveaway requiring contact information is a great way to increase your social media popularity. By using their e-mail addresses, you can encourage your followers to visit your website and sign up.
3. Promote gated visual content using Pinterest.
In addition to the visual content on Pinterest that entices visitors to sign up, it also hosts user-generated content. Take advantage of this and promote your gated visual content on the platform. Users are eager to learn more from you and submit their emails to get more high-quality information from you.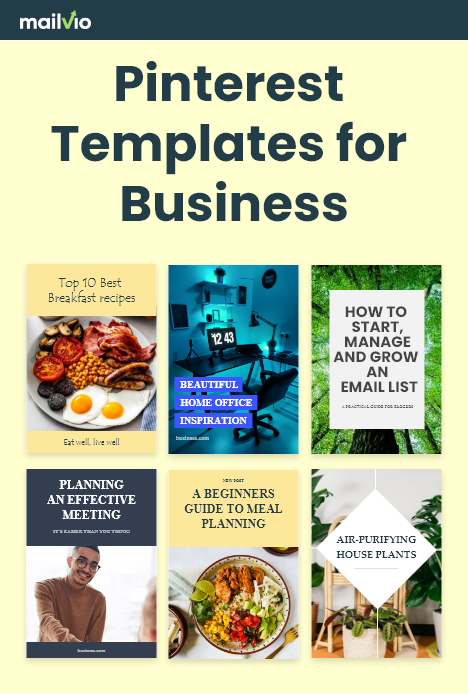 Growing Your Contact Lists Using Facebook
4. Put a call-to-action button at the top of your Business' Facebook page.
Add a CTA button to your Facebook page that links users to your sign-up landing page. Also, use a gated featured resource that requires an email address to access for this list-building technique to be effective.
5. Have your profile picture be the theme of your email newsletter.
This is especially if you are promoting your email newsletter. Your Facebook profile cover photos are a great place to call attention to something specific. When you create a well-designed graphic that highlights and calls attention to the value of the content you can entice users. They will submit their email to gain further benefit from it.

Moreover, adding a sign-up CTA button in your profile allows users to subscribe without leaving Facebook. They just click the link, and you'll take them to your site.
6. Make Facebook content accessible only by email address.
Your Facebook posts should contain content that encourages email submissions. Providing this content could be something as simple as offering a gated e-book. It could also be participating in a contest or giveaway or even saying that email subscribers get early access to new products.
7. Post previews of your newsletter on your profile.
It is a great way to attract your audience and entice them to sign up for your newsletter. Creating a Facebook post that showcases a snippet of your email. Your visitors will get a taste of what you offer and sign up for your business to continue generating value. In your post, you can include a link to your sign-up page so that people can sign up easily and quickly.

Add social sharing buttons to your landing and thank-you pages to encourage your leads to share with their networks.
How To Grow Your Email Contact Lists
8. Encourage recipients to forward your emails.
Put social sharing buttons and an "Email to a Friend" button on your marketing emails. In this way, you'll have access to recipients' friends, colleagues, and networks so that you can expand your contact list. Add a simple "Subscribe" link at the bottom of your emails so that the people receiving them can opt in as well.
9. Produce unique email content.
Do you want to keep your existing subscribers and have them help you to grow your contact lists? Create unique email content. Your recipients will always look forward to receiving your emails. This is if they are entertaining, informative, and valuable. They are also more likely to forward them to their social networks. Increased exposure and subscribers follow you as a result of this.
10. Revitalize stale contact lists with an opt-in campaign.
Are you concerned about older lists that are decaying?

Make sure that your opt-in message is engaging. Send it to your old list and encourage your old contacts to re-opt in if they'd like to. But promise to remove their addresses if they do not respond.

It may seem counterintuitive to remove emails from your contact lists to grow them. Emailing your engaging contacts can improve your deliverability. Also, increase the chances that your email is shared with those outside your current database.
11. Divide your contact lists into buyer personas.
Using a variety of email subscriptions to send targeted content to different segments of your audience is a good idea. Email recipients are more likely to click through emails that cater to their specific interests.

Creating many targeted subscriber types will increase your visitors' likelihood of signing up for one of them. Using segmented campaigns can result in revenue increases of up to 760%.
12. Design a free online tool or resource that requires a sign-up.
Your users will appreciate the convenience of free online tools. This is especially if all they have to do is enter their email addresses to receive them.
13. Develop new lead-generation offers.
Develop a gated lead generation offer, such as a free ebook. Host it on a landing page that requires visitors to provide their email address to access it.
14. Incorporate an opt-in link into your employees' signatures.
By creating a hyperlinked email signature, you can direct your readers to a sign-up page from which they can join your mailing list. Furthermore, if you already have a natural email conversation with them, subscribing to more of their emails is a natural next step.
15. Produce extra bonus content.
A website visitor may not consider gated content worth it in all cases. First, you need to offer them free content to earn their interest. By starting with a blog post, you can provide beginners with advice on a subject. Then add bonuses with more advanced tips that they can access by submitting their email address via a landing page.
Growing Your Contact Lists Using Instagram
16. Promote your call-to-action email link in your bio through posts that drive users to it.
Even if you do not share posts that ask for email addresses, it is still possible to entice users to share their contact information.

For instance, you can advertise a giveaway and let users know that they can enter. This is by clicking the link in your bio and providing their email addresses. Another example is posting an instructional video about how to use your product. Which in turn can entice users to register for your emails since they will contain more detailed information about how to use them.
17. Incorporate a call to action into your Instagram bio.
A link to your sign-up form is an excellent method to tell your audience what you are doing. Same as to action in your Instagram bio.

Entice users to click your CTA text by explaining how they will benefit from signing up. Like receiving bonus information, access to exclusive offers, or a general business newsletter. By placing the sign-up link directly in your bio, you can also reduce customer effort. Customers can simply click and sign up in a pop-up window within the app.
18. Create an email button for your business profile.
If you add an email button to your business page, you will be able to directly receive users' emails. Mostly used to respond to customer inquiries for service needs, this tool allows customers to reach out to you for support. In any case, it gives you the chance to continue to lead.
Here's a guide on how to add a button to your profile.
19. Share your landing page with the swipe-up feature.
By swiping up on your story, users can access your clickable link if you have an Instagram Business profile and more than 10k followers.

Share a link to your sign-up page or another offer that collects email addresses on your site. For the purpose of exchange for value, such as a free trial, with this feature. Additionally, you can use this feature to link to something like an informational blog post. That includes a lead generation offer that will impress your audience. Nurturing by asking if customers would like to receive more email communications.
How to Grow Contact Lists Using YouTube
20. Incorporate engagement features into your YouTube videos.
Known as video outros, end screens on YouTube are a way for creators to direct viewers to take further action after finishing a video. Like clicking on a link to your website or watching another video on your channel. The end cards are used to generate further engagement from your viewers. You should consider adding a link to your sign-up landing page in your end cards, so you can grow your contact lists.

You can apply this tip if you're creating an informative video that contains surface-level information. If you register for a gated offer or subscribe to your email newsletter, you have a better view of the information.
21. Promote your email newsletter by using your header and images.
Put a link to your sign-up landing page in your channel header to generate leads. Your profile banner is displayed in users' direct line of sight. If it is eye-catching and well design you will draw their attention by placing the CTA link right in front of them.
22. Mention your e-mail addresses in your video descriptions.
Mention your email address so that viewers know what they're about to watch. Your Youtube video descriptions describe what your videos contain. Each of your descriptions will have unique elements. You should include your email sign-up landing page link in every one of them.

A tip like this can be particularly useful if you create how-to videos. Through the link in your description, you can encourage your users to subscribe for more informative content and instruction.
Using your website to grow your Contact lists
23. Shorten the lead capture form
Adding too many fields to your landing pages and lead capture forms can drive people away. Even though it might be tempting to get as much information from them as possible right away. Keep forms to two or three fields. You can collect more information once you start a conversation.
24. Receive feedback from site visitors
When it comes to information that is relevant to them, people enjoy sharing their feedback. Make sure your site contains a form that asks visitors any questions they might have about your business. In that case, you can follow up with them via email.
25. Conduct an A/B test of different campaign copy
It might seem as if you're doing everything right to generate leads – landing pages, gated content, contests, etc., but are not seeing results. The design or copy isn't engaging audiences as you would like.

Different versions of the same content can be used in A/B testing when building your list. Besides your call-to-action text, the color of your gated offer, and even where you place your sign-up forms on your website. A small tweak can make all the difference.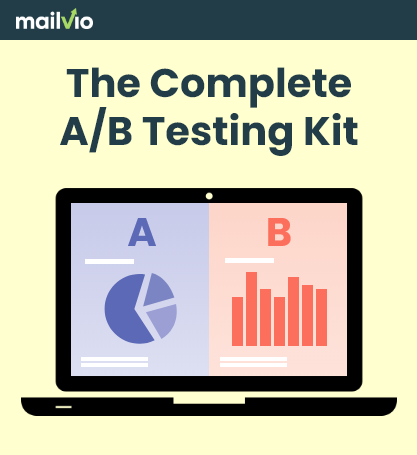 26. Promote sign up offers throughout your website
Link your offers to your CTAs across your website to capture email subscriptions. The homepage of your website as well as your 'About Us' and 'Contact Us' pages are key places to consider.
27. Make a blog where readers can subscribe.
I recommend that you start blogging if you haven't already. Over time, you can use blog posts to improve your search engine ranking. Also, you can generate blog subscribers for more accurate email marketing campaigns.
28. Use customer reviews to attract new customers.
Signing up for a campaign is one thing, but having your happiest customers tell others about it is quite another. Review from previous customers is the social proof that encourages people to join in. You should publish these on your website, especially on landing pages with sign-up forms. Reviews will be a valuable tool for people on the fence about submitting their information.
29. Write a guest blog for other sites and share a call-to-action.
You can find many websites and publishers that cater to your audience – and even larger portions of it. You expand your contact lists when you blog for these websites because you are exposing a new audience to your content.

If you write guest blog posts, you should include a call to action that encourages readers to subscribe to your blog or email newsletter.
Using a Partner to Build Your Contact Lists
30. Send out a promotional email or post on a partner's website.
A partner website can help you reach new audiences similarly to guest blogging. Direct visitors to your website via this source, where you've already shared sign-up forms.
31. Organize a co-marketing event with a partner.
If you do an ebook or webinar with a partner, you can split up the content creation work. Then share an audience with a similar business. If you generate leads through your ebook or webinar, split the leads you generate with your partner as well.

By creating an ebook with a partner you will be able to split the workload of content creation. You will benefit from sharing your audience with a similar business. Your content will be gated, so you will have the opportunity to collect email addresses for nurturing.

Growing Your Contact Lists Through Traditional Marketing
32. Takedown email addresses at a trade show.
Professionals in your industry highly anticipate offline events such as trade shows. Bring your latest product to an appropriate conference and collect sign-ups there.

Once you're back at work, import these signups into your contacts database and send a welcome email confirming they're opt-in.
33. Organize offline and in-person events.
You will be at the center of a networking event in meetings, seminars, hackathons, educational panels, and your conferences. Because attendees come to your event, they are more qualified to be contacted. Use this opportunity to collect email addresses from your attendees and to send a welcome email.
34. Organize an online webinar.
Webinars provide the perfect platform for talking about your industry. Also, reach out to the audience of thought leaders that you may want to talk to. What's even better? Due to the fact that webinars are normally registered via email, you have audience email addresses for further nurturing after registration.
35. Gather emails in-store.
You can introduce a store membership for customers to sign up at the register at your brick-and-mortar store if you interact with them face-to-face. Using an email campaign for walk-in customers can help you keep them in touch and reward their loyalty to your product.

Using the examples above, you can grow your company's email list. This can be accomplished by employing multiple strategies on this list. It will help you reach your audiences from a wide variety of angles, increasing your chances of growing your list.

Your opt-in email list will grow as you add fresh contacts, allowing you to nurture them with middle-of-the-funnel offers that help you convert early-stage leads into sales-ready prospects.