As they say, "The money is on the list". But without a high-converting opt-in page, you'll be leaving a big chunk of that money on the table. A high-converting opt-in is a fundamental and integral part of digital marketing.
A high-converting optin page allows you to collect personal data and respect people's privacy.
Today we'll discuss how to create appealing opt-in (lead capture) pages that are sure to convert.
We'll share the strategies that have added thousands of leads to our lists. Plus you'll learn of an important tool you must use to create quality pages.
Let's begin.
What is A High Converting Opt-In Page
Opt-in pages are designed to convert website visitors into email subscribers.
They entice visitors to provide personal details like their names and email addresses.
You can market to these people later times using these details. In exchange, website visitors are offered some kind of incentive or lead magnet.
Common lead magnets are:
Discounts
Free Training
Free Ebooks
Case Studies
Etc.
Lead capture pages are sometimes referred to as permission-based opt-in pages. They provide visitors with information to understand how their data will be used. They should clearly explain what your leads are signing up for. 
From there, visitors are then asked to confirm that they agree with what's outlined.
Optin Page vs Landing Page
People often think opt-in pages are the same as landing pages. That's understandable because both page types are pretty similar. But there are a few key differences.
The main differences are due to the ultimate objectives of each.
An opt-in page simply converts leads into subscribers (capture leads). Landing pages exist to convert leads into customers. 
With that said, landing pages often consist of lead capture forms as well.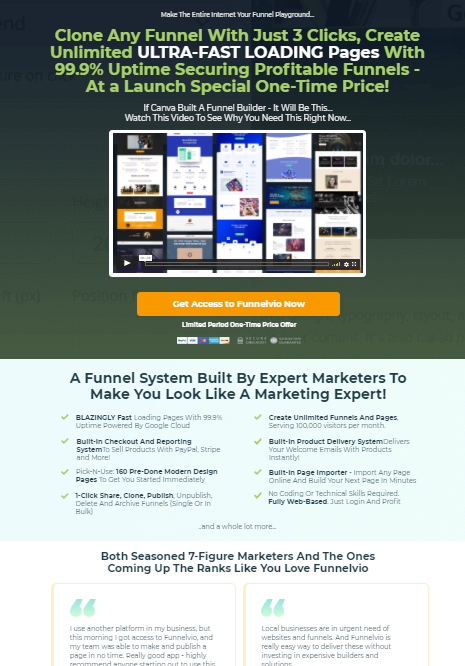 As a result, landing pages usually have a lot more content to "pre-sell" leads before sending them off to a sales page.
Lead Capture pages do not require as much information. They only need to explain what is to be expected once a lead opts in and becomes a subscriber.
With that in mind, it's possible to view a lead capture page in its entirety without having to scroll on your devices.
An opt-in page converts customers into leads. A landing page leads to customer conversion. Therefore, it's considered a lead-to-customer conversion.
Creating A High Converting Optin Page
A high-converting opt-in page consists of three key elements as seen below:
A Value Proposition
A Lead Capture Form
A Relevant Call to Action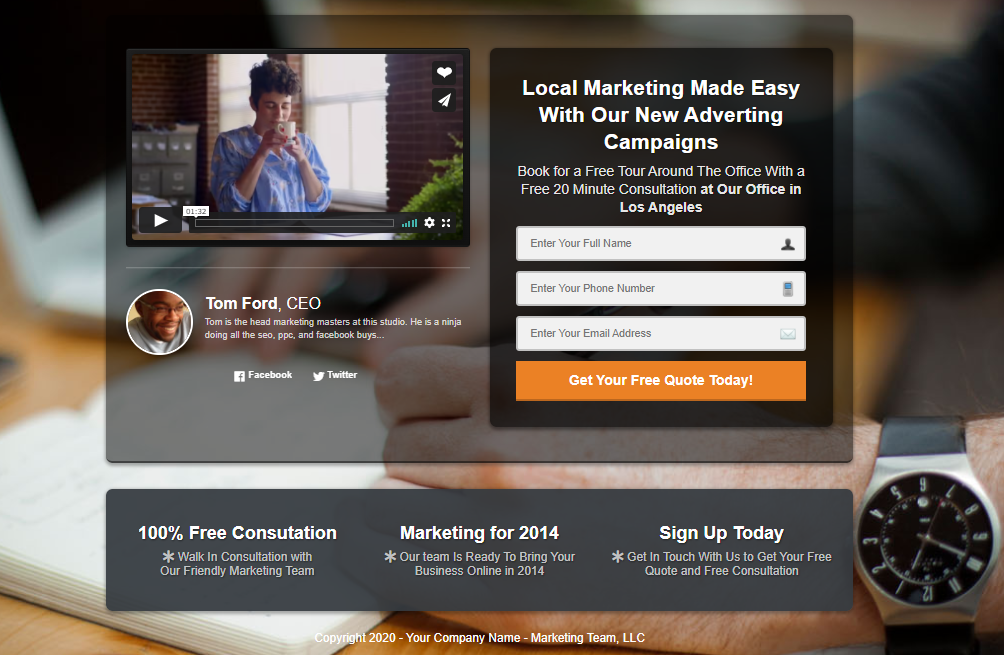 The outlay of all lead capture pages is generally the same, but they may vary according to branding.
These pages are usually one of the first points of interaction between people and your brand. So it's important that they reflect your brand well.
Think of choosing brand colors, terminologies, and even fonts. A good design isn't enough for long-term success.
Creating branded opt-in and other pages is a critical part of a good brand development plan. 
Let's look at the key elements of a lead capture page.
Create A Value Proposition
The fine art of lead generation is all about targeting the right audience with an appropriate offer.
A value proposition is a clear statement of benefits your leads can expect in exchange for their personal data. 
To communicate the value being offered, create a high-converting opt-in page.
The above example clearly outlines what value is being offered. In this case, your leads will learn how to create high-converting lead capture pages if they opt-in to your list.
The most effective opt-in pages are those that provide something of real value to your leads.
This could be in the form of a free ticket to an event, or a free trial of your service. Make sure your value proposition is relevant.
Your value proposition shouldn't be used to "hard sell" to your leads.
Create A Lead Capture Form
Of course, you'll need a way to convert your leads into subscribers. This is done through a lead capture form.
The key is to ensure you collect information that will help you to effectively communicate with subscribers later on.
Digital marketers typically try to collect the following:
First and/or Last Name
Email Address
Phone Number
And sometimes Location
The more information you are able to collect from your leads the more you'll be able to personalize your future interactions with them.
Add A Clear Call To Action
The CTA button is the essential part of your opt-in page, so you must get this right. Your call to action should do one thing…
Tell your leads exactly what action you want them to take.
If you need them to download an e-book you could say the following:
"Enter your details in the form above to download this free e-book."
It doesn't necessarily need to be more than one word. Sometimes a simple "Download" will do.
Choosing a Page Builder
So now that we understand what an opt-in page is, how it differs from landing pages, and its key components…
How do we create one?
To do this we need some kind of page or funnel builder. And there are many online.
The problem is that most funnel builders out there are expensive and complicated to use.
Ideally, your page builder must be affordable, reliable, and adaptive.
Depending on your needs you may want to host your pages on a website or create stand-alone optin pages. Whatever you decide, your pages must load superfast otherwise, your leads will jump ship.
Pages that take more than 3 seconds to load can cut your conversions in half.
That's why Funnelvio is one of the most respected page builders among digital marketers. 
Funnelvio is easy to use even for people who have never built a lead capture page before.
It's pretty easy to use and comes with brilliant optin page templates that you can set up with just a few clicks.
You can also copy any page online and make it your own with Funnelvio's 1-Click Page Importer. Making it easy to duplicate high-converting optin pages. 
This works great since these pages have already been proven to convert. Saving you time and all the guesswork.
The best part is that these pages load super fast. This means you will never have to worry about missing out on leads.
With other tools out there, you'd have to design everything from scratch and waste money testing to see what works.
Creating Optin Pages: 6 Tips
These are seven tips that we have incorporated into all of our lead capture pages. 
These exact strategies have added 30,500 new subscribers to our list in the last 12 months alone.
Here is a screenshot from our autoresponder dashboard: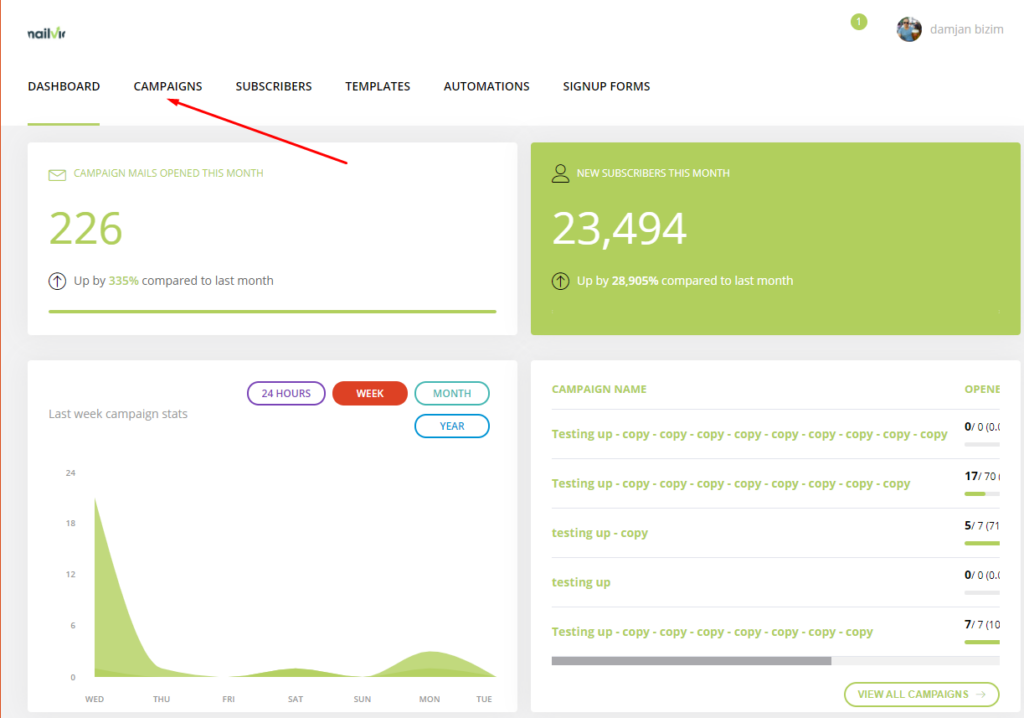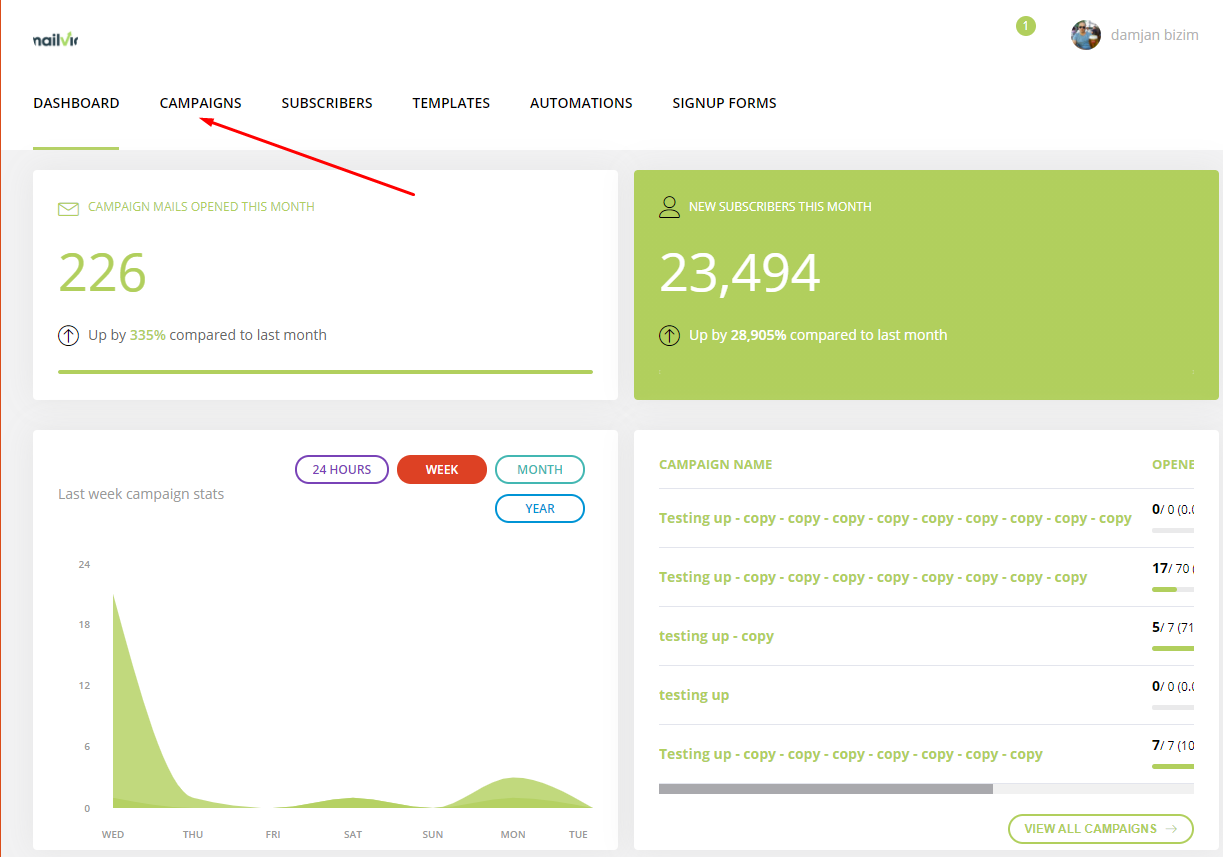 Of course, we are mailing all of our leads using Mailvio.
Here's what you need to ensure when building opt-in pages.
1. Avoid Long Opt-in Pages
Keep your opt-in pages as short as possible. The longer you make it, the less likely someone will read through it all because people are notoriously impatient.
Remember, the job of a lead capture page is to capture leads, nothing else.
Place all of the relevant information above the fold so that your leads won't have to scroll to opt-in.
A high-converting opt-in page is simple, minimalistic, and without any unnecessary words or phrases.
2. Brand Your Pages
Ensure that your opt-in pages are brand and consistent with your brand's message and vision. 
Keep your colors, fonts, and buttons congruent with your brand assets. This way, your leads will familiarize themselves with your brand assets and associate them with your products or services.
Opening a branded email will have the same effect. Your subscribers will readily recall who you are and anticipate your message.
Branding is what separates you from the competition.
3. Get Permission
Just because someone signs up to your email list doesn't mean they actually want to receive emails from you.
A lot of times people opt in simply to take advantage of your lead magnets or value proposition. 
Ensure your leads understand they will receive emails from you at regular intervals. Let them know what future emails will entail and that they can always unsubscribe at any time.
Another solid option is to use Double-optin forms.
Before a lead can be added to your email list they must confirm twice that they are indeed interested in hearing from you.
This option helps to keep your email lists responsive and lowers your email bounce rates. Plus it improves the results of your email campaigns.
In short, you'll make more money mailing to people who want to hear from you instead of incentivized leads.
4. Use High-Quality Images
Images are a great tool for attracting your visitors' attention and adding some variety to an otherwise long and monotonous page.
People remember more from visuals than they do text.
Use high-quality photos that show the benefits of your offer and keep the images high in contrast to ensure readability.
Funnelvio offers pre-built pages with stunning images that you can customize to your heart's content.
Additionally, you can get high-quality images from royalty-free platforms like Pexels or Pixabay.
5. Identify and sort leads by utilizing an opt-in page
Think about what information you want to ask people for; the more information you have, the better offers you can make.
6. Headline or benefit-driven unique selling proposition (USP)
"Features tell, Benefits sell"
That's a popular saying you'll hear all the time in the hotel industry, but it is true across all niches.
You can sell anything to anyone or get them to take any action if you can show them how it will enrich their lives.
The same is true for creating opt-in pages. And any online content for that matter. 
To push this point home…
The title of this post is "6 Tips To Design High Converting Optin Pages."
This title encourages visitors to read this post because they'll learn how to get higher converting pages. And more conversions mean more money in their pockets.
This phrase -"high converting"- is benefit-driven and differentiates this post from all other articles on this topic. It conveys the value proposition quickly.
Try to incorporate this contempt in all value propositions used for your lead capture pages.
Try to elicit an emotional response with your value proposition by targeting your leads' pain points and.
How Does An Opt-in Page Affect Conversions?
The better your optin page, the higher your conversions will be. Your lead capture page needs improvements if it fails to convert at least 30% of your visitors into list subscribers.
The more leads you collect the more you return on investments you can expect from your future email campaigns.
High-converting lead capture pages lower your marketing costs, giving you the opportunity to scale quickly. 
Increase brand recognition and trustworthiness. A good opt-in page allows customers to see as many products as possible within a short time.
This high volume will let them know that they can expect quality products from you and make them more likely to trust your site.
Common Optin Page Design Mistakes
Not all optin pages will convert well and some will not convert at all. It doesn't take a genius to create a quality lead capture page, especially when using Funnelvio. But if you make any of the common mistakes below you risk not only losing out on leads but also…
Being kicked from social platforms and marketing channels due to policy violations.
These are the top mistakes we see all the time.
No Value Proposition
Without a clear value proposition, your leads will have no idea what they are signing up for and will likely abandon your pages.
No Call To Action
A call to action (CTA) is important. It tells people what you want them to do. It's easy to overlook, but most people need a little extra nudge before they take any kind of action.
Optin pages with no call to action have conversion rates as low as 0%, so make sure you have it on your optin page.
Luckily for you, it doesn't require much work to come up with a useful call to action.
Not Using Mobile-Friendly Opt-in Forms
If your pages are not mobile-friendly you will miss out on a chuck of leads that view your content on their phones.
Ensure that your page is mobile-friendly by choosing a good page builder like Funnelvio.
None Congruent Lead Magnets
Your lead magnets have to be congruent with your brand and email content your lead will receive from you if they subscribe.
Putting together random incentives will only damage your image and lower conversions.
In the long run, even if you get people on your lists they will eventually unsubscribe.
Keep your lead magnets relevant and don't promise what you cannot deliver.
Not Adding Privacy Policy, TOS & Disclaimers
This is a big one. Failing to add the following to your opt-in page you'll be kicked from social platforms and marketing channels especially if you run ads:
Privacy Policy
Terms of Agreement
Disclaimers
You hear advertisers complain all the time about being kicked from Facebook or getting their accounts shut down.
Chances are, they did not include relevant privacy information, etc.
Ensure you check the ad policies of any platform you plan to advertise on and that your lead capture pages are compliant.
Conclusion
Regardless of your niche, creating a highly responsive email list is an essential part of any marketing strategy. This is especially true for digital marketers.
It's estimated that every subscriber on your email list is worth at least $1 per month. By sending effective campaigns to your subscribers you are writing your own paycheck.
At the same time, you are able to provide value to people based on where they are at on their customer journey.
But how do you get the subscribers on your list in the first place? You use an opt-in page. But not just any old opt-in page. 
You need to create simple, well-branded, and high-converting lead capture pages. This can be done by following all the tips and guidelines provided in this post today. 
Lastly, if you would like a quick review of your current opt=in pages, drop a link in the comments below. We'll tell you what we think. 
Now, go out and get some leads.
Steven is the co-founder of Mailvio and oversees the operations and technical strategy and implementations. Steven has been an online entrepreneur since he was 14 years old and has been running SaaS companies for the last 10 years.