If you are a business owner in this era, one of your first questions will be "How to create business email?"
An organization's business email is an email address branded in a way. That makes it clear it belongs to that organization and identifies it as such.
In place of the generic Gmail or Yahoo account, a professional business email address would be based on your company's domain name. Such as david@runningrivers.com.
It is not very professional for beginners to use free business email accounts without a domain name. As an example, david.harris2022@gmail.com or dharris@runningwaters@yahoo.com.
Due to the ease of creating these generic email accounts. It becomes more difficult for customers and other businesses to trust them as legitimate business email addresses.
You need a professional email address for your business for the following reasons:
It is more professional to have a custom business email address.
A professional business email address helps you earn customers' trust as a legitimate business.
You can promote your brand with each email you send when you use your own domain name.
Your business relationships become clear as a result of it. Each employee who sends emails from the same domain name works for the same brand. So it's obvious you're all affiliated with the same company. With an email address ending in @mybusiness.com, customers and leads will know that they are dealing with a legitimate representative of your brand.
Email recipients will know when they are getting emails from you as opposed to spammers.

Spam emails are too often a common part of life these days. Business emails from a company's own domain are one of the best ways to distinguish your emails from those of spammers.
A spammer can send an emailed phishing scam that appears to come from a reputable company. Your recipients can easily distinguish imposter emails from your real ones as long as they know what your actual domain is.
In addition to the knowledge on how to create business email address. There are also ways for you to get your own personal or business email address for free in this article. So you have no justification not to have one.
Start using a professional business email address immediately if you want your customers and other businesses to take you seriously.
How To Create Business Email Address?
A domain name and a website are required to create a business email address.
A business email is an easy way to help your new business website be successful. To accomplish this, follow these steps.
Domain Registration
Domain names are the URLs that people enter into their browsers to reach your website. For example, an organization called Far Away Resorts might register farawayresorts.com.
Obtaining your available domain name will ensure that you own the domain where you want your website to appear. This will also provide you with the domain that will become the last part of your business email address.
Since so many .com domains have already been taken, finding the right name can be difficult. Create a list of the most appropriate words and phrases that describe your business. Then use a domain search tool to see what is available. In the same place where you searched for it, you can register the one you like.
Your business name may not be available as a .com, so consider a .net or .biz extension instead.
Sign Up For Web Hosting
Creating an e-mail address for your domain requires web hosting. Your website needs hosting in order to be online, as well as in order to create a business email account.
Pay attention to the number of email addresses that are included with your hosting plan when considering your options.
You can save yourself money by selecting a plan that provides as many email addresses as you need upfront.
Your hosting provider will instruct you on how to set up your business email.
Depending on whom you choose for hosting, the details of this next step will look a little different. They will all, however, follow the same general process.
Mail Client Selection
Using a powerful email designing tool like Mailvio to design your emails should be a priority. After you've created your business email, you need to decide where and how you'll access it.
Web hosting accounts generally include webmail access through cPanel, which you can use to check your email and send emails directly from the account. These features are usually included as part of the web hosting package. However, most people would prefer having their emails forwarded to a third-party client.
A few popular options for email clients include Apple Mail, eM Client, Microsoft Outlook, and many others.
Guidelines On How To Create Business Email Address
You can confirm your legitimacy as a business by setting up a business email address, which demonstrates professionalism to your clients. However, there are some additional steps you can take to make your business email even more effective.
Ensure Your Naming Patterns Are Appropriate
A one-person business may find this step straightforward. Just figure out what your own business email will be.
Take a few minutes to think about how you want business emails for your company to appear. If you have employees or plan to hire employees as your business grows.
It makes life easier for both future employees and anyone who wants to contact them. If you use a consistent format for your emails as your company grows.
The following are some proper naming patterns to consider:
david@runninwaters.com
d.harris@runninwaters.com
david.harris@runninwaters.com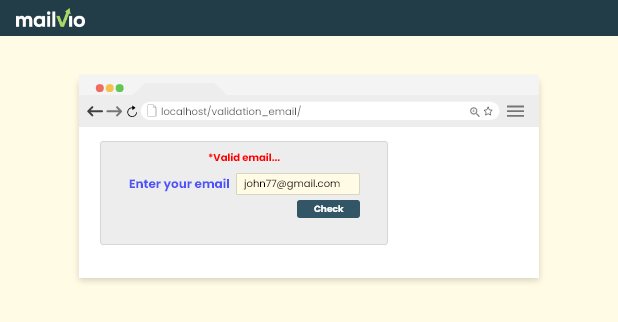 Maintain A Succinct Email Address For Business Purposes
Your employees and clients will find it easier to contact you if they can remember your email address. Long and complex email addresses will make that more difficult. But if you choose a sensible naming convention this should not be too troublesome.
Numeric Expressions Should Be Avoided
You picked your naming convention and everything was going fine until you hired your second John Smith. It happens. Some names are common.
Adding numbers to an email address might be tempting, for example, davidharris3@runningwaters.com. However, this isn't the best approach if you can avoid it. Adding numbers to an email address can make it look less trustworthy to recipients than a straightforward email address.
Use Your Own Discretion For Alias
A Nate Smith goes by Ted Smith almost everywhere except on official documents such as his driver's license. It will seem more intuitive if his email address matches his alias rather than his legal name.
If an employee does not go by their alias in everyday life, their email address may appear confusing and may imply unprofessional behavior.
As a general rule, you should go with a person's real name rather than an alias, but use your judgment as needed.
Create Email Addresses For All Divisions Or Roles
It is usually obvious that if you send an email to marketing@mybusiness.com. It goes to the marketing team, and if you send it to helpdesk@mybusiness.com, it goes to the help and support team. They will be able to find the right email more easily.
Likewise, you can set it up so that certain email addresses go to all the relevant contacts in your business. In this way, people can see it and respond faster. All your marketers will receive emails sent to Marketing@mybusiness.com. This means they can claim each email as soon as possible, so interested prospects hear from you promptly.
Add Your Username And Avatar
By adding your name and photo to your business email account, you can further personalize how you appear in people's inboxes. Depending on the email client you choose, you will have to follow different steps for doing this.
Create An Email Signature
Setting up your email signature completes the process of creating a professional business email. You should include a professional signature for example: Thank you, Sincerely, Regards, Jim Jones. A link to your website, and the best contact information for reaching you.
This information will appear at the bottom of every email you send, making it easy for customers and business contacts to find it. A form of free promotion also.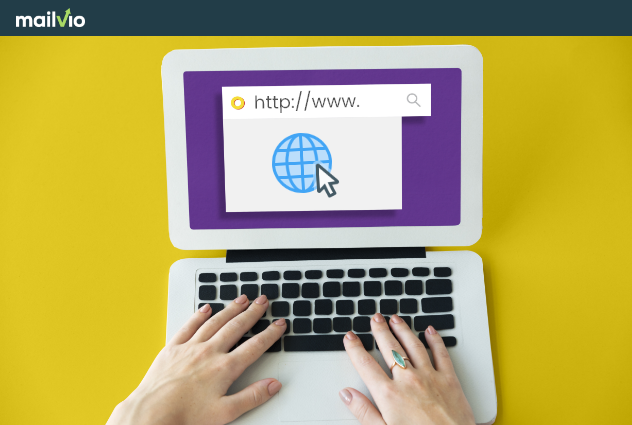 Conclusion
This article has highlighted some of the easiest methods available on how to create business email address step-by-step. The benefits of integrating these methods into creating your business email. We also went in depth about the importance of creating and utilizing business email.