There are many domain names that are available on the internet, it's just a matter of finding the right one for your business.
Making the right decision about your domain name is crucial to your online success.
It will appear in all your marketing and advertising, as part of your custom email address, and many other aspects of your business brand.
It is essential that the website address you choose is memorable and meaningful while describing the essence of your brand.
You may find that, even if you came up with something worthy of your brand, the domain is already taken.
Then you're back to square one, which would cause you even more headaches.
Don't despair, though. The good news is that there are plenty of free domain name generators out there to assist you with this decision.
What Exactly Is a Domain Name?
A domain name is the address that your website visitors type in their web browser if they want to visit it.
To put it simply, if your website was an apartment, your domain would be the address.
The internet is basically a huge network of computers connected together. Every computer has an IP address, and it looks as follows:
62.162.182.1
It's safe to say this is not an easy address to remember, right? Think about how it would be to visit your favorite websites with such an address.
Domain names exist to fix this problem.
The domain name can contain alphabets and numbers, which allows businesses to create unique names. Domain names can be memorable and brandable.
How to Select The Right Domain Name?
A domain name plays an important role in the identity and success of your website. Thus, it's crucial that you carefully choose your domain name.
However, you should not overanalyze it, because you will never get beyond that initial research phase.
Here are a few suggestions you should keep in mind while searching for a suitable domain name:
If possible, use a short, easy-to-read, and easy-to-spell domain name.
Go with the .com extension as the vast majority of users find it easier to remember than any other extension.
When searching for domain names, use your brand name and keywords. For example, stellarlandscaping.com is much more SEO-friendly, than stellarlandscaping.com
Avoind using hyphens and/or numbers in your domain name. In addition to being harder to pronounce, they are also more difficult to remember.
Domain Name Generators: How Do They Work?
Before we examine the best domain name generators, it's crucial to understand how these tools actually work.
To use the tools, you'll need to enter one or two keywords and then perform your search. You will also need to enter any extensions you wish to use.
If, for example, your business is about dietary supplements, you may choose dietary supplement products.
The search will tell you if that name is available under each of the most common extensions like:
.com
.org
.net
extensions specific to your region.
There may not be a need for further action if your preferred name is available.
In case it's unavailable, you will need to change the search parameters.
That said, check out this list of our favourite domain name generations out there.
Domain.com
Domain.com has been providing web hosting services and technology worldwide since 1998.
It offers affordable domain names, Email, web hosting, web design, SSL certificates, and internet marketing services.
Its free domain services include:
URL Forwarding
Transfer Lock
Email Forwarding, and
Total DNS Management
Domain.com makes it easy for you to purchase domain names that are available.
Using the search box at the top of this page, you can check if the domain you want is available. Then, simply follow the prompts to register the domain.
Domain.com also provides a knowledge-base for their customers to help them choose a business-friendly domain.
They also assist in transferring a domain name and negotiate in your stead to get the most desirable domain name for your business.
GoDaddy
GoDaddy is easily the biggest domain name registrar in the world. As such, it also boasts one of the very best tools for generating domain names that are available.
The service is very easy to use, as all you'll need to do is enter a few words that describe your business or idea.
GoDaddy will do the heavy lifting for you. They will create a list of domain names that are available relevant to that business or idea.
GoDaddy also functions as a domain name checker, and it will never offer you a domain that's unavailable.
To top it all off, this service is free of charge.
Lean Domain Search
You can start by searching your domain options using one keyword on Lean Domain Search.
There will be hundreds, if not thousands, of domain name suggestions when you run your search. All the results will be .com domain names.
This tool will also allow you to:
Filter by alphabetical order, popularity, or length
Create a list of your favorite domain names
Keep track of your searches
Share your search results
Check the availability of your own ideas instantly
If you already have keywords you'd like to use but you need new ideas for a domain, this tool is perfect for you.
Bust a Name
With Bust a Name, you can use multiple filters to find a quality domain name that meets your specific requirements.
To begin, pick a keyword, and then select options such as "starts" or "ends" with your keyword.
You can then filter domains by how natural you want them to appear, and set your character limit.
There is also the option to show taken domains in addition to filtering by extensions, such as .com, .net, and .org.
Towards the bottom of the page, you can see suggestions for similar keywords to use.
Bust a Name also features a "Make a Random Domain" button which you could try out if you don't have a readily available keyword in mind.
That could help you come up with ideas or find a suitable name.
When you find a domain to your liking, save it for later or purchase it from a registrar such as Namecheap or GoDaddy.
NameCheap
You can discover a wide variety of domains at NameCheap. Their domain name checker tool leads you to a hundred domain possibilities. They can help you discover the best option for your business.
Besides providing free email for your personal or business brand, they also provide free domain names with perks.
They also offer free lifetime Whois protection and private domain registration. This will keep your inbox away from spam and protect your contact information from fraud.
You will also get free DNSSEC security for your website. As a result, your audience will discover your online content, not someone else's.
In line with this, if you have over 50 active domains with Namecheap, you can save on .com, .net, .org, .info, and .biz domain registrations, renewals, and transfers.
Domain Puzzler
Despite its simplicity, Domain Puzzler offers many features. It has an "easy" version, which allows you to enter the ideal keywords, choose your domain extensions, and search for ideas.
You can put in many keywords, as opposed to one or two, and you can make different variations of the same keyword.
Try a more advanced search or add results to your favorites. You can also use this tool to compare the page rank of different domain names.
Looka
With Looka, you can brainstorm ideas, find out what's available, and see logo ideas instantly. Type one or two words, then press Enter.
There's so much variety that you might get lost. AI translates your vision into a personalized business name and logo.
For each option, you'll need to review the results. The algorithm generates four categories of names:
Traditional names – a good choice if you want a literal name that describes your products or services. These names are also typically longer (e.g. Heirloom Property Advisors).
Invented names – are edgy, edgy names that can be short, one-word, and are easier to trademark.
Compound names – In the tech industry (LinkedIn, ZipSchool, PostEra), compound names are very popular. The main reason is they are descriptive and modern. In compound names, the second word starts with a capital letter for emphasis.
Multiword names – The name "multiword" is exactly that – two descriptive words joined by a comma or a semicolon. These are longer, but they're also discerning and elegant.
When you're ready to spend some more time looking through all the options, Looka is a great place to find domain names. Many people favor this approach.
But others prefer more easy-to-use domain name generators that will help them achieve their goal faster.
Network Solutions
With Network Solutions you can search for related domain names that are available based on the keywords you enter. Also, you can find related names if you scroll downwards.
This tool suggests different available TLDs for your search inquiry.
As you scroll, the more options you will see. Network Solutions displays the results with an infinite scrolling method.
This means you can keep scrolling until you find something that suits your needs. If you don't know where to start, it will keep displaying different domain name options.
Panabee
With Panabee, you can create a domain name, find a domain, and create business names all in one place.
It generates domain names that are available based on phonemes, syllables, abbreviations, suffixes and prefixes.
It also provides domain names derived from popular domain trends based on two words you enter.
You can use this tool to find out if a domain name is being used as a social media username. This is great for securing your Twitter handle or Facebook page URL.
Instant Domain Search
If you already know the domain name you want, Instant Domain Search is a good option.
This tool lets you know whether your idea is unavailable by typing it in. If so, it suggests alternatives.
They'll also let you know what's up for auction. To complete your purchase, click the buttons on the website that will take you to GoDaddy.
You can follow these links if the domain is taken to look up who owns it or to get in touch with a domain agent for help.
Conclusion
Choosing the right name can be the most important decision you will make when starting a new business.
A poor choice can cost you thousands of dollars and years of your time.
By the same token, a good choice can give you an enormous competitive advantage. It can make you millions of dollars and solve problems faster and more effectively than your competitors.
As you can see, there are many domain name generators to help you make the right choice.
Which one will you use? That's entirely up to you. All that matters is that you use one of them and then brainstorm some more.
One last thing to remember: Always test your domain name with your target audience. Don't rely on the feedback from your friends, coworkers, family, or your marketing team.
You need to test with people who have no connection to you or your business. This is the only way to be sure your domain name will work for you.
If you liked this article, please check out our blog and leave a comment below.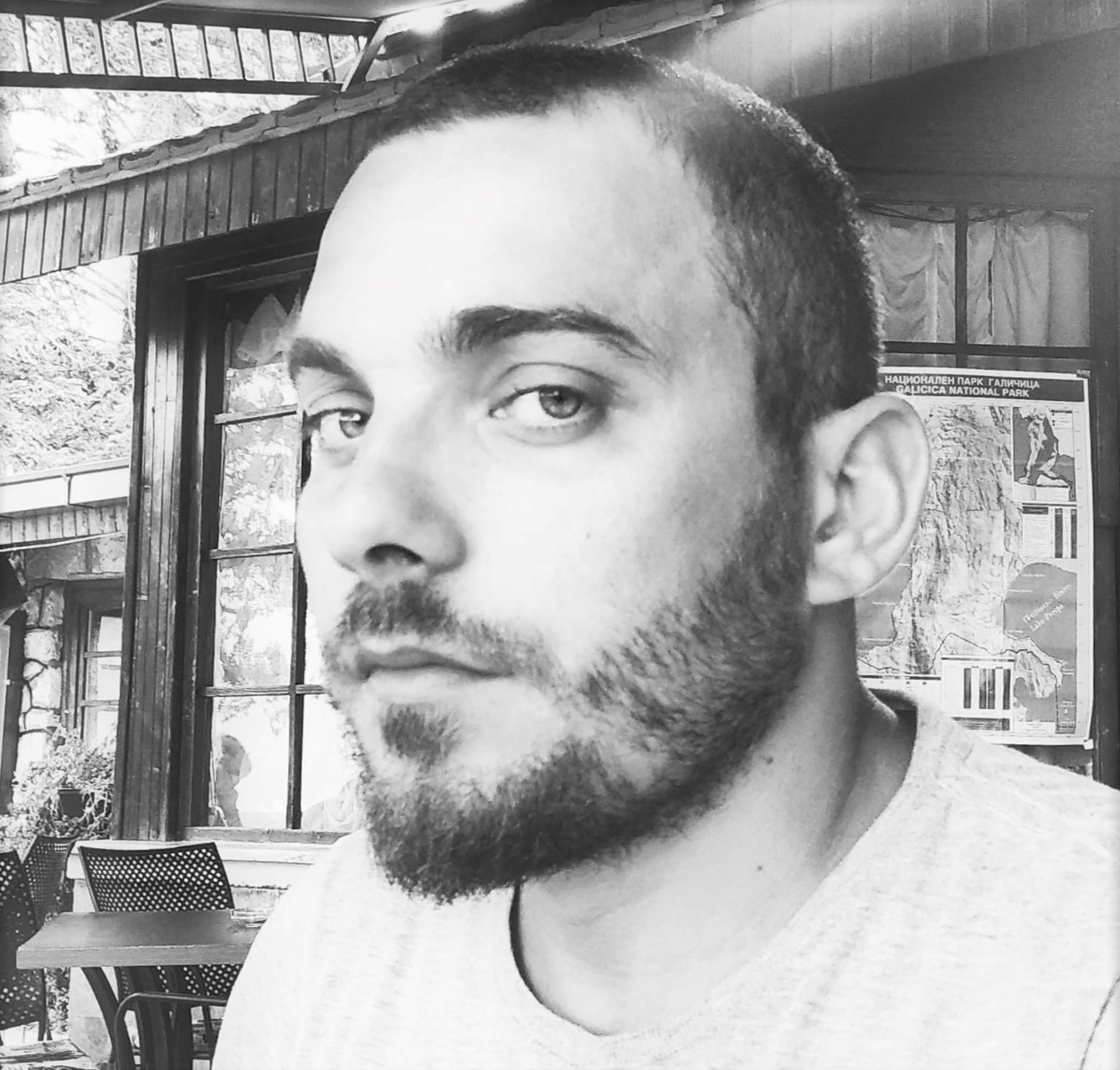 Vladimir is a passionate content writer and digital marketing enthusiast. With over 3 years of experience in the field, he loves sharing his insights on topics ranging from content marketing and SEO to social media strategy. When he's not writing, you can find Vladimir exploring the great outdoors or experimenting with new recipes in the kitchen. Connect with him on LinkedIn to stay updated on his latest articles and adventures.