If you are into non profit email marketing, you know how essential it is to maintain long-lasting relationships with your donors.
Developing healthy relationships with your donors will increase your chances of receiving frequent donations.
That's why you should include email marketing in your marketing plan. There is a reason why 82% of businesses still use email marketing: it works.
With nonprofit email marketing, you can stay in touch with your followers for years.
Nevertheless, not every email marketing campaign produces the same results.
There are still a few considerations you should keep in mind to extract maximum value from using this channel.
If you are considering nonprofit email marketing to spread the word about your non-profit, these tips should prove useful.
Non Profit Email Marketing: What is It?
Fundraising for nonprofit organizations is a constant challenge, so it only makes sense to use a marketing tool known for its success – email.
Creating email campaigns that appeal to potential contributors is the core of nonprofit email marketing.
These campaigns aim to convert potential contributors into long-term donors.
Utilizing engaging content and measuring performance is key to a successful email marketing campaign.
The best return on investment (ROI) for marketing dollars is through email marketing, with a return of around $50 for every $1 spent. Amazing! Do you know how to calculate return on investment for your campaigns?
If your goal is to gain recognition and build a pool of loyal contributors, email marketing is definitely the way to go.
Metrics to Track in Nonprofit Email Marketing
Your nonprofit should use data to guide every marketing decision it makes.
So, before you create your first email, you should set benchmarks to gauge what counts for a "good" or "bad" performance. These are the most relevant metrics you need to follow:
1. Average open rate. This metric measures the percentage of people that opened the emails.
2. Average click rate. Shows the number of clicks on your emails and measures how appealing your calls to action really are.
3. Hard Bounces. A metric that shows when an email fails to reach a recipient for permanent reasons, such as an invalid email address. Check out these 10 tips on how to instantly reduce your email bounce rate.
4. Soft bounces. Soft bounces result from temporary delivery problems, such as full mailboxes or inactive servers.
5. Unsubscribe rates. Unsubscribe rates show the number of people opting out of your email list. This might mean you're sending too many emails, or your content isn't resonating well.
The Benefits of Using Non Profit Email Marketing
The ability to communicate effectively is critical to your nonprofit's success.
In order to accomplish your mission, you need a platform for:
relaying information
establishing and maintaining relationships
announcing events, and
asking for donations.
Here are a few reasons why non profit email marketing is a good idea for your organization:
You will reach more people faster. Mainstream media ads are too expensive for most nonprofit organizations. Email marketing campaigns, on the other hand, allow you to reach a greater number of people on a small budget.
You will send targeted and more relevant content. The days of cold calling mailing campaigns are over.
You can make use of targeted email marketing to identify ideal donors for your nonprofit. When you open the door to communication with donors, you align their goals with your own.
Boost donations. Nonprofit organizations can use email marketing tools to reach their ideal donors and grow contributions.
Make the most of your resources. Time and resources are often scarce for nonprofits. Utilizing email marketing increases your reach and allows you to maximize your resources.
Establish a trusting relationship with your audience. Maintaining constant communication also builds familiarity and trust, both of which are prerequisites for building engagement and, ultimately, donations.
Useful Tips for Crafting Excellent Non Profit Emails
Personalize your emails. What are your donors most interested in? The success of your marketing efforts depends on engaging your audience and inspiring them to take action.
That's why you need to consider who you're sending your message to and why. Analyze your data to determine what your readers' interests are and create your content based on that.
Keep them short and simple. Even though your supporters care about who you are and what you do, they are also busy. People want content that is both valuable and entertaining without taking too long to read. Make content concise and to the point – send one email per topic.
Make them mobile-friendly. 45.6% of all non-profits emails are opened on cell phones or tablets. This means you need to ensure your content displays properly on mobile devices. Tools like Mailvio let you preview emails before you send them and correct any mistakes.
Pay attention to the preview text. Your preview text is a short paragraph that appears next to your subject line. It provides the recipient with a better understanding of what your offer is about. The preview text should be compelling enough to pique people's interests. If they are curious, they will click on your emails to find out what's inside.
What Are the Types of Nonprofit Emails You Need to Send?
What is the most effective way to succeed with email marketing? Choosing a topic that works and sticking with it, right?
Not entirely.
Although you definitely can replicate a successful formula, mixing up your content is crucial to building a loyal following. You should strive to continually offer long-term value to those who support your cause.
Lister below are ten types of nonprofit marketing emails you can use to build a comprehensive marketing strategy.
Welcome emails!
Emails that will inspire them
Survey and poll emails
Ask for donations emails
Match donations emails
Thank you emails
Send holiday and seasonal emails
Retention emails
New campaign emails
Emails containing fascinating facts
1. Welcome Emails!
You should always send warm welcome emails to new contacts. Inform them of what your organization does and how vital they are. Also, encourage them to follow you on your social media channels to keep the conversation going.
Make it easier by including links to your Facebook, Instagram, LinkedIn, and Twitter pages.
Make sure to ask for a referral! The chances are they'll recommend you to someone else if they like you.
Also, don't forget to ask all new subscribers to add you to their list of contacts. That will prevent your emails from ending end up in their spam folder.
2. Send Emails That Will Inspire Them
Stand out from the crowd by including compelling success stories highlighting your cause or organization. Tell your donors how their support has made a difference. Empathetic storytelling is both inspiring and impactful.
3. Survey and Poll Emails
Do you honor your donors' requests? A survey or poll can give you more direct insight into your supporters' interests than data mining. In addition, it creates a channel of communication that allows you to understand what's important to them.
4. 'Ask for Donations' Emails
To reach your fundraising targets, you must ask for donations. Keep in mind that people who have chosen to receive emails from you are already rooting for you.
However, yours is probably not the only organization they support. So, it's unlikely they will make a donation unless you ask. Make sure you're clear about what you're asking.
Also, make it easy for subscribers to respond, and show them how their donation will help your organization.
5. 'Match Donations' Emails
Matching donors' contributions can encourage donors to make a pledge, especially if they can only make a small contribution.
An opportunity to double a donor's impact within a specific time frame can be especially effective in provoking urgency in donors.
6. Send Thank You Emails
Keeping donors engaged requires sending thank you emails. It would help if you knew how to write engaging subject lines for thank you emails.
You should acknowledge and appreciate whatever they have given you (whether time, money or another resource). Your organization benefits from their donation, and you should continue to thank them.
Make sure you tailor your message for each donor. Email marketing software like Mailvio can automate much of this process, making it and easy to follow.
7. Send Holiday and Seasonal Emails
Keep in touch with your contacts by sending emails during the holidays or seasonal changes (Spring is near!) Take advantage of unusual holidays or events to draw attention.
You can plan fundraising events more effectively if you are aware of changing giving trends throughout the year.
8. Subscriber Retention Emails
Are you sending follow-up emails to your contacts? Retention emails are not designed to make a new ask but to remind donors of their contribution and impact on your cause.
When did they make their donations? How much did they pledge? Did they volunteer or attend an event?
Make use of data to illustrate how their donation has impacted your organization and the goals you are trying to achieve.
9. Launch New Campaigns
Be sure to let your supporters know what fundraising campaigns you will be running and how they can participate. The best way to maximize donations is to target audiences whose interests are similar to yours.
10. Emails Containing Fascinating Facts
Most people scan texts rather than read them carefully. Make sure to include bulleted lists, statistics, or infographics to keep readers engaged. Using an infographic template, you can quickly visualize data from industry sources or your own email metrics.
The Anatomy of Your Non Profit Email
Before hitting the send button, make sure to include all these elements in each and every one of your emails:
An attention-grabbing subject line
Call-to-action buttons (CTAs)
A sender they know and trust
An attractive design
Simple and easy sign-up forms
1. Attention-Grabbing Subject Line
Did you know that nearly half of all email marketers test various email subject lines in order to improve their emails' performance?
A subject line is often the first thing a reader notices when they open an email. Short, to-the-point, and compelling subject lines will get the reader's attention and make open the email.
2. Call-to-Action Buttons (CTAs)
Content that engages donors will entice them to click a call-to-action button (CTA). The CTA should be direct and simple. "Volunteer" or "Donate now" are both attention-grabbing and work just fine.
You could also make very specific and clear asks like "Donate $20" or Volunteer today".
3. Sender They Recognize
We are not in the habit of opening emails from individuals and organizations we don't know. Are you?
If you have permission to email someone, make sure they recognize the sender's name.
For easier identification, make sure to include your organization's name in the email address. Your emails should also indicate the sender's name, whether it is the CEO or Dawn from the Marketing Department.
Never use a "no-reply" email account, as it might end up in a spam folder.
4. Appealing Design
Even the most inspiring content will not get much traction without an eye-catching email design.
A good email automation tool will come packed with both customizable and ready-made templates for your future email campaigns. Be sure your content contains CTAs that entice your readers to take action.
5. Keep Sign up Form Simple and Easy
You want supporters to clearly understand how to sign up in order to comply with GDPR (General Data Protection Regulation).
There's nothing wrong with one pop-up saying, "sign up here". However, you don't want it to appear every time a potential donor clicks on a link.
Be sure to provide double opt-in options, and that members can easily unsubscribe or modify their subscription details.
Which Is the Best Non Profit Email Marketing Tool Out There?
At the top of the hill sitting comfortably, we have Mailvio.

Mailvio brings your audience data, marketing channels, and insights together, so you can reach your goals faster.
The tool is easy to use and highly customizable.
You can use Mailvio to:
Send email campaigns
Track opens and clicks
Conduct A/B testing
Get analytics, reports, and insights
Segment your audience based on a number of factors
Optimize your email content based on what works best with each segment
With Mailvio you can easily test different email subject lines, CTAs, and even design changes to your emails. It's like having a personal email marketing expert on your team.
Conclusion
Writing copy for a fundraising appeal can be tricky. That's why it's important to have a clear understanding of what makes people tick.
Once you do have that understanding, you can craft an effective appeal that will move them to action.
By using the tips we outlined above, you are poised to make a bigger impact and drive more donations.
Don't forget to track your email performance and to test, test, and test some more. This is an area where A/B testing is absolutely critical.
There are so many moving parts involved when it comes to non profit email marketing appeals.
If you don't test, you'll never know if what you're doing is working or not.
And, if you do test, you'll know which variations work best for future campaigns.
If you have any questions, please let us know in the comments below.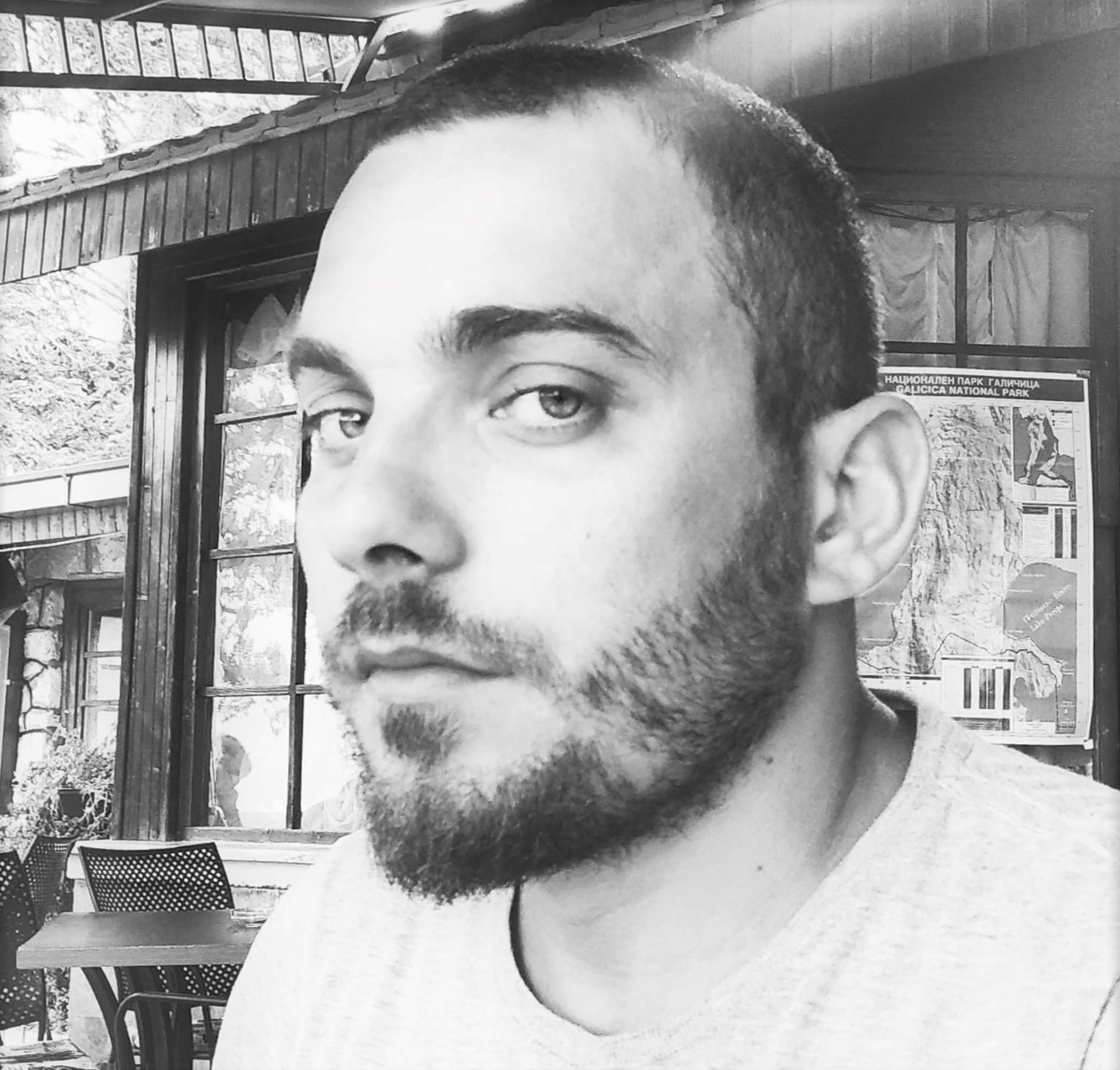 Vladimir is a passionate content writer and digital marketing enthusiast. With over 3 years of experience in the field, he loves sharing his insights on topics ranging from content marketing and SEO to social media strategy. When he's not writing, you can find Vladimir exploring the great outdoors or experimenting with new recipes in the kitchen. Connect with him on LinkedIn to stay updated on his latest articles and adventures.