Have you ever considered hiring a digital marketing agent or agency to boost your marketing efforts and reach more customers?

With more than 80% of shoppers researching products online, you should at least give it a thought.

Digital marketing is becoming crucial to reaching consumers fast. For that reason, many companies turn to digital marketing agencies for help.

If you're wondering how a digital marketing agency can help with your marketing efforts, you've come to the right place.

In this post, we will cover exactly what digital marketing agencies do and how they can be a valuable partner to your business.
What Exactly Is Digital Marketing?
In order to understand how digital marketing agents work, you should first learn a little about digital marketing. Digital marketing, in its simplest form, is the marketing of products and services online.

A digital marketing agent will help increase your online visibility which will ultimately result in an increase in sales.

Digital marketing strategies include:
Email marketing
Content marketing
Search engine marketing (SEO)
Pay-per-click advertising (PPC)
Web design
Social media management and marketing
Given the vast scope of digital marketing, let's take a look at what digital marketing experts can do for your business
What Does a Digital Marketing Agent Do?
Companies hire digital marketing agencies because they are experts at online marketing.

Digital marketing agencies use different strategies and online tools to help businesses reach their marketing targets.

This is what a digital marketing agency can do for your business:
Extend Your Reach Beyond What You Thought Possible
Your customers are online, right? Digital marketing agencies specialize in online brand promotion and building customer relationships.

The agency will do keyword research and buyer persona development for your website, so you will start seeing better results.

With the help of a digital agency, your brand will also gain an additional online presence across various mediums of marketing.
Grow Organic Traffic to Your Website
Any digital marketing effort aims to generate as much organic traffic as possible for a business website.

A good digital marketing agent will know the intricacies of inbound marketing, search engine algorithms, and customer journeys.

Working with one will grow organic traffic to your website and generate more leads with fewer costs.

Moreover, these leads will be of higher quality, which will increase your chances of making a sale.
Generate Sales-Ready Leads
Digital marketing agents are well-versed in various inbound marketing tactics such as:
Content marketing
Social media marketing
Web design
Search engine optimization (SEO).
They will quickly examine your marketing goals, sales funnels, and ideal targeted customers and make necessary adjustments.

Based on where leads are in your sales funnel, different inbound marketing tactics are more effective than others.

Digital marketing agents will also help you deliver the right message to each lead in the funnel. They will do so through the right online channel and at the right time.

In other words, digital marketing agents facilitate the process of generating sales-ready leads. They do it by moving them from the top of your funnel to the bottom.
Improve Your Marketing Department
A good digital marketing agency should act as an extension of your own marketing staff. Your digital marketing partner will address what your internal marketing staff lacks in terms of specialized knowledge and time.

Furthermore, a digital marketing agency will identify areas of weakness in your current digital marketing efforts.

If your marketing team is small, it may not have the expertise to deliver a unique digital marketing campaign your business badly needs.
Think about it. Can your team do email marketing, web design, public relations, SEO, and social media marketing, all at the same time?

Chances are, you may not possess the expertise in all these key areas to make it big on your own. That's why you should at least consider the possibility of hiring digital marketing agents who will fill that knowledge gap in your ranks.
Common Types of Digital Marketing Agencies
It can be difficult to choose a digital marketing agency if you're unfamiliar with the industry.

Some agencies focus on one industry or service, while others provide a variety of services.

The best one for your business will depend on your budget, your digital marketing goals, and how involved you want to be.

Let's look at seven of the most common types of agencies:
Inbound Marketing Agency
Inbound marketing agencies use marketing strategies that are very different from traditional outbound strategies.

With inbound marketing, companies can position themselves online, build trust over time, and generate sales.

Inbound strategies can be extremely effective over time. However, they typically take up to a year to yield tangible results.
SEO Marketing Agency
Search engine optimization (SEO) agencies help their clients' websites rank well in search results by optimizing their content for search engines. They employ digital marketing agents that specialize in:
Website and blog content
Metadata assessment (checking meta description, title tags, the quality of URL, etc.)
Keyword research
Backlink audits
Website audits
Link building
Video description optimization, etc.
Many SEO companies use data analytics and website developer tools like Google Analytics, Google Search Console, SEO Moz, and SEM Rush.

These companies are on the cutting edge of SEO innovation and will make sure your content complies with Google's constantly changing search algorithm.
Digital Marketing Agency
Digital marketing agencies target customers online through:
Omnichannel marketing
Multichannel marketing, or
Single-channel marketing.
Agencies use multichannel and/or single-channel marketing to reach customers in one or multiple channels such as:
Websites
Blogs
Email
Social media, etc.
The concept of omnichannel marketing refers to providing seamless customer experiences across all channels and devices. Most digital marketing agencies do not offer traditional marketing services.
Full-Service Digital Marketing Agency
Full-service digital marketing agencies are larger and offer a broader range of services.

Companies often approach them because of their expertise in specific projects such as website redesign or lead nurture campaigns.

They can also boost existing marketing departments. This is a better and cheaper option than hiring new employees.
Digital Ad Agency
Paid search is another method of driving traffic to a business website. Paid traffic means placing advertisements.

Where?

On websites, search results pages, and social media channels.

Advertisers who work with digital agencies know how to create keyword-rich, attention-grabbing ads. These types of ads follow the best practices of the online platforms they run on.

The most popular ones are Facebook, Instagram, Twitter, and YouTube ads.

A close second is Google Ads Manager accounts.
Online Ad Agency/PPC Agency
Another method of generating traffic to a website is via paid search. When it comes to paid traffic, one has to bid on keywords and place ads on search results.

You can advertise with digital ads on websites, search result pages, and social media. If your campaign is properly set up, you can quickly get leads.

A digital marketing agency knows how to make compelling ads. You can hire an online advertising agency on its own or in conjunction with other agencies.
The use of a PPC alone can deliver great results. However, is more effective when used in combination with a less-expensive long-term strategy.
Social Media Agency
Corporations turn to social media agencies when they want to set up and maintain a social media presence.

Social media agencies can help manage and create social content.

They can plan advertisements on platforms such as Facebook and Instagram.
Other services include influencer outreach and affiliate marketing.
Web Design Agency
Web design agencies create customized and optimized websites or web pages for businesses.

It doesn't matter if you are creating a brand-new website, redesigning an existing website, or working on a smaller project.

Web designers will handle the look, feel, and functionality of the pages. Web agencies also offer services such as user experience and user interface (UX/UI) design and research.

Other services include image storage, web development, and web hosting.
Benefits of Hiring Digital Marketing Agents

A digital marketing agency should first assess your company's needs. By doing so, it will determine whether you need to revamp your content, make SEO changes, redesign the UX of your website, etc. 

First, you need to decide what type of agency can benefit your business. Then, you should check your own skills, strengths, and capabilities. 

Does your marketing department already have some in-house support, or do you outsource?

Once you answer these questions, you'll know if working with an agency is a good choice. As well as what kind of digital marketing services you need.
Here are a few reasons why you should consider hiring digital marketing agents: 
Make Money and Save Time
Working with digital market agents can save you a lot of time and money. Keep in mind that most agencies offer discounts if you combine many services into one package.

That way, you'll be able to manage many campaigns and platforms without having to communicate with multiple agencies and teams.

Also, digital marketing agents can free you up to focus on your most important tasks.
Identify Revenue-Generating Strategies
It can sometimes be difficult to determine which marketing strategies drive the most leads and sales.

Modern marketing tools and software can tell you exactly where your leads and sales are coming from.

That way, you can focus on the strategies that are most effective. Many agencies offer access to their own marketing tools as well.
Improve Campaign Management
By working with a digital marketing agency, you have access to industry experts. They are the ones who can manage your campaigns and develop sales-boosting strategies.

An agency can help you manage multiple campaigns and platforms – all in one place.
Want to Hire a Digital Marketing Agent? Answer These Questions First:
Do your research before choosing a digital marketing agency.
First of all, you should define your digital marketing goals. Then, you should determine your budget. Last but not least, you need to consider the level of involvement you would like in the campaign.
Once you are done with your research, you should seek answers to the following questions before hiring a digital marketing agency:
Does the agency have a designated contact person or project manager?
Who will be doing the work?
In-house specialists or freelancers?
Is your contract bigger than the other ones the agency has?
How do they use online tools and software?
When you meet, how will the agency communicate its KPIs to you?
How does an agency define a good client? What about a bad client?
Can you expect anything from the first 90 days of your contract?
How much of the budget will go into administrative costs?
Will they notify you how often your digital marketing campaign is progressing?
How does the agency's pricing work?
Do they have any success stories with companies like yours?
Are there any testimonials, BBB ratings, or Google Reviews?
Conclusion
Digital marketing is no longer a choice. It's a necessity. As is targeted email marketing with an email automation tool like Mailvio. If you want to stay relevant in today's market, it is time to add digital and email marketing services to your repertoire. 
Your digital marketing agency can make your campaigns more effective. How? By making sure you don't waste money on ineffective marketing strategies. 
They can manage multiple campaigns and platforms and help you identify where your leads and sales come from. That way, you can focus on the strategies that are most effective. 
If you're ready to take your company to the next level, you should definitely hire a digital marketing agent.
To learn more about digital marketing, please visit our blog.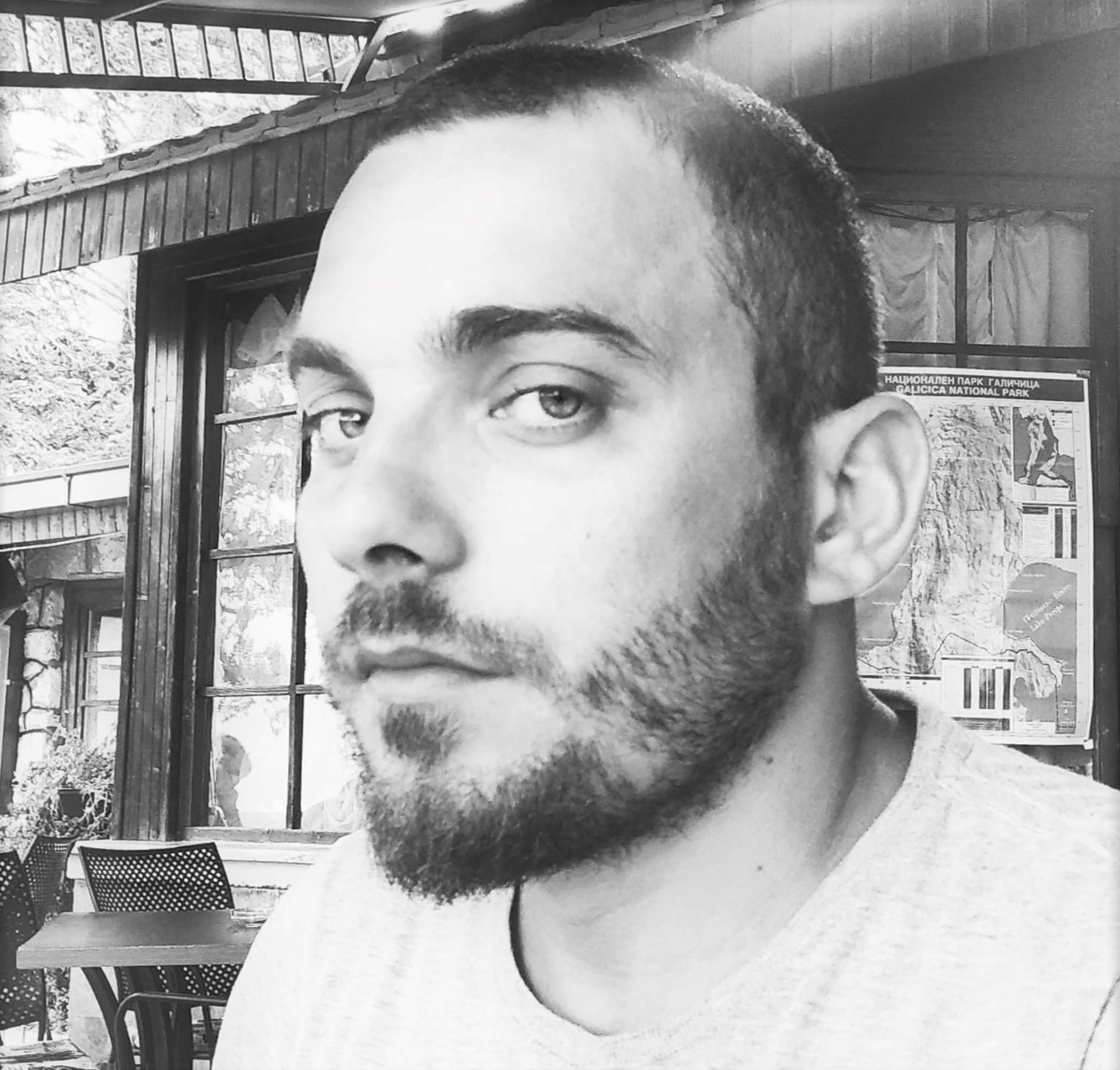 Vladimir is a passionate content writer and digital marketing enthusiast. With over 3 years of experience in the field, he loves sharing his insights on topics ranging from content marketing and SEO to social media strategy. When he's not writing, you can find Vladimir exploring the great outdoors or experimenting with new recipes in the kitchen. Connect with him on LinkedIn to stay updated on his latest articles and adventures.