There is no one-size-fits-all marketing strategy that will make you rich overnight. Nor is there any magic wand that will make your business grow.
To succeed, you need to create a marketing strategy that fits your product, audience, and goals.
Without a proper strategy for long-term success, your brand or business is likely to crash.
This is the main reason 20% of all businesses fail in their first year, and about 50% of small businesses fail in their fifth year.
We saw this trend early and decided to not be a part of this trend of failure. Thanks to that, our company, Kyvio, has grown into a multi-million dollar brand. And we have gained a stronghold in the digital marketing niche.
In this article today we will share some of the exact insights that propelled us to the level we are today.
Hopefully, you'll be able to incorporate this knowledge into your business and begin to flourish.
Okay, let's begin with a definition.
What Is A Marketing Strategy?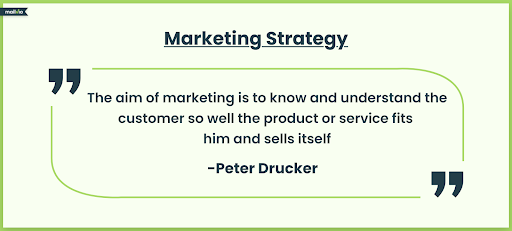 A marketing strategy is a company's long-term plan to grow and gain new customers.
A good marketing strategy includes:
a business's value proposition
mission, brand message,
and demographic information for a target audience.
It defines objectives, strategies, resources, and budget required to reach marketing goals.
A well-thought-out marketing strategy will entail "the four Ps of marketing":
– promotion, place, price, and product –
Why Are Marketing Strategies Important?
A good marketing strategy helps a company use its advertising budget efficiently.
This leads to better ROI, more brand awareness and brand reach, and more customers. Businesses with a plan in place are more than 300% times more likely to succeed.
Marketing Strategy vs Marketing Plan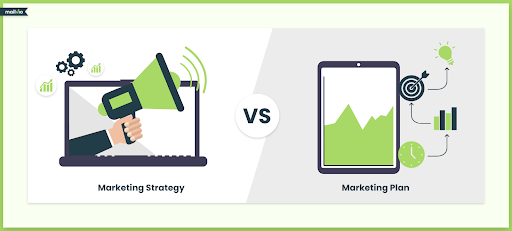 Oftentimes people confuse a marketing strategy with a marketing plan. Both are crucial for business success but there are some key differences between the two.
The main difference is that a Marketing Plan addresses short-term issues while a marketing strategy is a more long-term plan.
Marketing strategies deal with a company's mission, visions, and principles. While marketing plans encompass market and customer research.
Your marketing plan will be heavily influenced by your marketing strategy. Ensure to be as comprehensive as possible when creating one.
Now, let's look at how you can go about creating your own business strategy.
How To Create An Effective Marketing Strategy
Creating a marketing strategy can be a daunting process for many business owners. To help take some of the guesswork out of the process, we've four (2) key areas you need to focus on.
Understanding Your Ideal Customer
Competitive Analysis
Understanding Your Ideal Customer
Even with the greatest product in the world, you'll never have real success by selling it to the wrong audience.
"Who" you are selling to is as important as what you are selling.
Do you know your customer's pain points, concerns, and what they struggle with the most?
What specific issues do your customers face that your products and services address?
Where do your customers hang out? Are they online or offline?
What language do they speak? Are they business professionals, college students, or working-class people?
What languages do they speak, what age group do they fall in, and what country do they belong to?
These are a few things you need to consider about your target audience. Answering these questions makes it much easier to market your products or services.
By speaking your customers' language and centering your brand's identity around their needs and wants…
Your business will become extremely relevant and gain a much-needed competitive edge.
Marketing your product to the wrong demographic can damage your brand. It can also reduce profits.
Define your target audience before you design a marketing plan or release an advert.
Once you've identified your target audience, the next step is to take a look at the competition.
Competitive Analysis
Your competitors' audience is filled with potential customers for your business.
Your marketing strategy will be useless if you do not know what your competition is doing. You won't have a clue how to stand out and succeed where other companies are failing.
Your competition is a valuable source of information. Use it to analyze their marketing strategies and what's working for them.
A big part of competitive research is looking at what customers have to say about how they are being served.
What do they like and hate about your competitors' marketing and products/services?
Are your customers' needs being addressed? If so, how is it being addressed?
Let's say your company helps people to get more leads through Facebook ads.
The most important thing is to target customer needs that are not being addressed. This will make your brand instantly relevant to customers and stand out from the crowd.
Implementing Your Marketing Plan
Now that you have all the relevant information, it is time to make a marketing plan.
You can begin by writing out all the relevant steps your plan will take. Note how each one contributes to the goal of promoting your business.
Let's say you know that your target market is mainly made up of women aged 30 to 45 but also includes men in the mix.
Use this information to decide how and where to promote your product or service.
Don't assume that a mixed audience will encompass everyone in that age range. Some will prefer a male perspective on beauty care, while others might prefer a female one.
Narrow down the focus and appeal of your marketing campaign. This is how you can cater specifically to either male or female customers.
First, you need to find out what promotional material will work best. Then you can move on to the next step and determine how you're going to promote it.
Let's say your competitors' TV adverts have proven very effective for their business. Use this information to decide where to advertise and what type of TV advert would work best for you.
If social media works for your competitor, it could also work for you.
Once again, it's not just about copying what your competition did. It's about finding out what works best. It's also about using these ideas to promote your product in the most effective way possible.
The more research you do, the better equipped you'll be to succeed where others have failed.
Let's get acquainted with the different types of digital marketing strategies.
Digital Marketing Strategies And Examples
There are several types of marketing strategies that you can use for your business. These include, but are not limited to:
Social media marketing (Using social media platforms such as Instagram and Facebook to promote your company);
Influencer outreach (Using authority figures to recommend or endorse your product);
Content marketing (Creating blogs, articles, and videos that attract attention to your brand);
Inbound marketing strategy (Encouraging potential customers to come to you instead of going out and finding them).
We'll go through each of these to help you understand how they can best benefit your business.
Social Media Marketing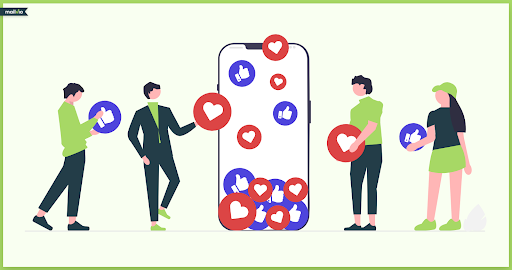 This strategy utilizes social media platforms to generate awareness, traffic, and sales.
It aims to provide customers with valuable content and relationship-building opportunities while establishing brand identity and brand authority.
A typical social media marketing strategy may need you to:
Identify the most relevant social networking sites for your product or service;
Set up profiles on those sites;
Use these profiles to upload photos, videos, and other materials;
Schedule posts for publishing on your profiles;
Promote your brand by inviting people (with similar interests) to like your page;
Engage with customers by posting interesting content or asking questions; and
Create social media ads.
We have seen the rise of Influence Marketing, especially in the e-commerce space.
Influencer Marketing
Some brands seek online influence from social media personalities to affect consumer purchases.
Most influencer marketing strategies involve bloggers and online celebrities.
Leveraging an influencer's audience, businesses can gain instant brand or product recognition.
Brands partner with these influencers so they can reach a broader target audience.
During the Shopify era, many people preyed on this tactic and raked in millions. It's still a viable option but has become rather expensive in recent years.
Content Marketing Strategy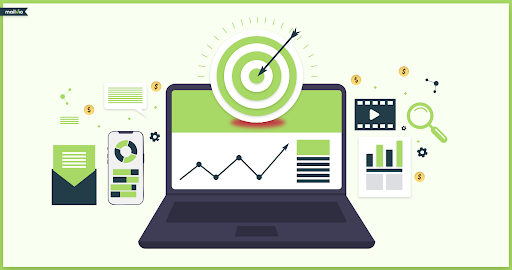 This strategy entails the sharing of relevant articles, videos, podcasts, and other media. All in an attempt to attract, engage, and keep customers.
Anything that can be shared digitally may be considered content.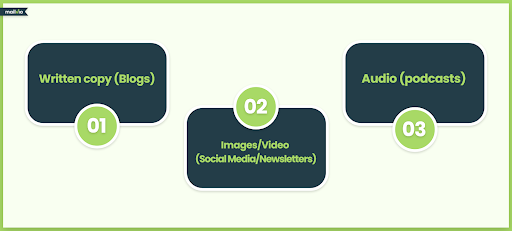 The best way to create a content marketing strategy is to answer these four questions: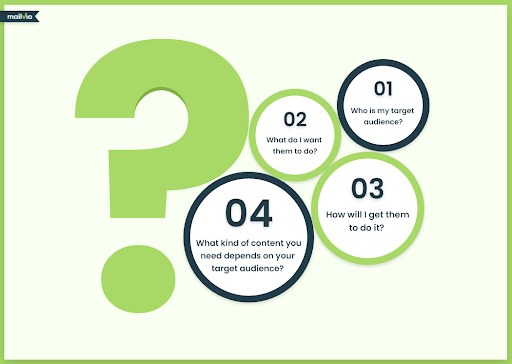 Once you know what kind of content to create, you need to figure out how to get it in front of the right people.
Over time you will find what works for you. But remember, content marketing isn't a one-time project. It requires regular updates and creating the best possible content your budget allows.
Inbound Marketing Strategy
If you can get customers chasing you all your traffic worries will be soon forgotten. That's what inbound marketing is all about.
This strategy gets potential customers to come to you instead of going out and finding them.
Attracting potential customers involves sharing valuable content online through activities such as:
blogging;
social media engagement;
Webinars;
Facebook Groups, etc.
Organic Facebook marketing is a great example of this strategy being executed brilliantly. It's a perfect method for creating a super responsive and targeted email list and for high ticket offers.
This strategy works exceptionally well for online coaches, trainers, and consultants.
Email Marketing Strategy
If you are not building an email list you are leaving money on the table. Email marketing is a great way to communicate with existing and potential customers. It can help you:
generate more sales;
increase brand awareness
provide value; and
enhance customer loyalty.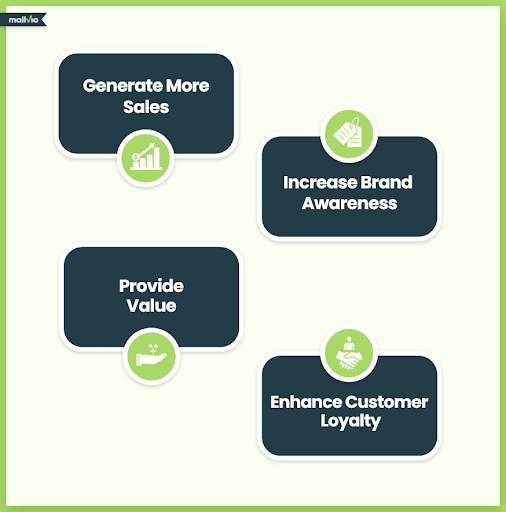 With email marketing, you are able to create detailed automation sequences. These sequences can be tailored to your customers' needs.
This way every email interaction is more personal, relatable, and relevant. This can be achieved through list segmentation.
Marketers who used segmented campaigns noted as much as a 760% increase in revenue.
Email is one of the most effective and low-cost ways for businesses to communicate.
It's an easy way to maintain relationships with customers and share content with them.
Yet, businesses often struggle to deal with the ever-growing volume of email communications.
That's where email automation comes in. Email automation will reduce the time you spend on repetitive activities by up to 75%.
It will help you engage with customers at scale, freeing up valuable time that you can put to better use.
Email automation can increase your deliverability rates by up to 15%. The result? More of your emails will end up in your customers' inboxes rather than their spam folders.
It can also reduce your email bounce rate by up to 20%, which means your emails will be read more.
But of course, to see these kinds of results you will need to use the best email automation tool.
Choosing an Email Automation Tool
The true potential of email marketing becomes clear with the use of an autoresponder.
There are many autoresponders around to choose from but in general, a good autoresponder should:
Help improve deliverability
Be affordable
Be easy to use and have plenty of features
Oftentimes you'll find many of the most popular autoresponders to meet one or two of the above criteria. But rarely do you see an email automation tool that delivers good results at an affordable cost.
For example, while Active Campaign is rich in features, it was way too expensive.
On the other hand, Aweber is more affordable but lacks many needed functionalities. Plus, Aweber eventually becomes super expensive as your list grows.
So are there any good autoresponders out there that are worth their cost and not too expensive? Definitely.
Mailvio is our personal autoresponder and it meets all three criteria above. Mailvio is the most affordable autoresponder in the digital marketing space.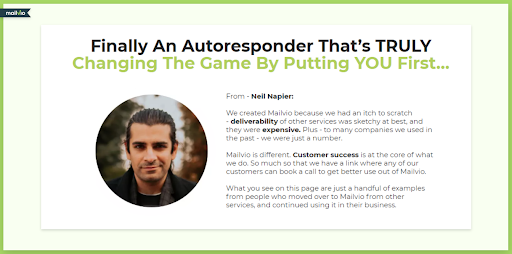 Indeed, it was built by online marketers for online marketers. Mailvio makes it possible to get better deliverability rates than other autoresponders.
To see how it compares to other top brands, click here.
Conclusion
Digital marketing strategies have become the norm for companies across all industries. Nowadays, marketers use social media and email automation to engage customers at scale.
Social media enables companies to keep customers updated on new products and services.
Email automation is rapidly gaining popularity among small and large companies alike. Use it to engage customers across all stages of the buyer's journey.
Remember, businesses must stay on top of the latest marketing trends. They need to keep updating their strategies as consumer habits change over time.
Otherwise, they'll fall behind and compromise their market position.
What marketing strategies are you incorporating in your business? Let us know in the comment section below.
Steven is the co-founder of Mailvio and oversees the operations and technical strategy and implementations. Steven has been an online entrepreneur since he was 14 years old and has been running SaaS companies for the last 10 years.