What is an email? It is simply a letter delivered via electronic mail. The difference is that an email has an "attachment" of some sort.
This could be a document, a graphic, a video, or even a sound recording.
The idea is that the recipient will download this attachment and then be able to:
View,
Listen, or
Read whatever it is you have sent them.
Obviously, an email can be used for both personal and commercial purposes. In business, you would use it to communicate important information to your customers and prospects.
This might include:
New product announcements,
Special offers,
Confirmations of orders,
Reminders about upcoming events or deadlines, and so on.
On a personal level, you might use email to communicate with family and friends. You could send birthday greetings, holiday wishes, special offers, or invitations to parties.
This article will discuss the various uses of email with a particular focus on its use for marketing purposes.
What Is an Email Used For?
Email can be used both individually and within an organization, as well as one-on-one or by a large group of people.
The majority of people use it to communicate with individuals or small groups of coworkers and friends. 
This type of communication allows users to send and receive files, images, links, and other documents easily. Additionally, it is flexible, so users can communicate between themselves at their convenience.
In business, companies use electronic mail to relay information to large numbers of employees, customers, and prospects.
This could be in the form of a newsletter or a marketing campaign, where businesses send ads or promotions to a targeted group of customers.
Email is also a good way to turn leads into paying customers or to convert a potential sale into a purchase.
For instance, a company may send an automated email to online shoppers who keep items in their cart after a certain period of time.
It would serve as a reminder about the products in their cart and encourage them to finalize the purchase.
Businesses also use this form of communication to follow up on a purchase and ask consumers for a review.
Typically, such emails include a survey asking how satisfied customers are with the service or product.
Let's examine the different types of emails used for commercial purposes.
Types of Business-to-Business (B2B) Emails
B2B email marketing is a way for companies to exchange information, products, and services with each other. 
A B2B electronic message can come in a variety of forms, including:
Welcome Emails
A welcome email is sent to potential buyers who subscribe to a business' opt-in activity. This can be a webinar, a blog, or a mailing list.
These types of emails typically include information that could be useful to a subscriber.
By sending welcome messages, businesses can build relationships and improve customer loyalty.
Onboarding Emails
Also referred to as post-sale emails, these are second only to welcome emails in importance. Companies use them to strengthen customer loyalty.
Onboarding emails can be used as an educational tool to familiarize buyers with the provided services.
They can also be used to educate audiences on how to use their newly acquired products. As such, they often contain advice or instructions on how to use the new products or services.
Promotional Emails
These emails offer some sort of incentive to buyers, such as:
A free month of service,
A percentage off the purchase price, or
Reduced fees for services.
They are also the most common type of B2B email.
Lead-Nurturing Emails 
These messages are also referred to as trigger emails. Why? Because they are initiated by an action taken by a potential buyer. This action could be clicking on ad links in an email or downloading a free sample.
Businesses use lead-nurturing messages "to educate" potential customers on the services and solutions they can provide to address their pain points. 
These emails should use the behavioral data gathered about the lead to decide:
What type of content to send, and
How to engage with the prospect.
They should also be short, concise, and focused on transitioning any prospective sale into a purchase.
Newsletters
This is a type of email that businesses send either daily, weekly, or monthly to subscribers on their mailing lists.
Email newsletters offer businesses a convenient way to communicate significant information to their clients through a single channel.
They may include captions or headlines of industry-related news.
They can also contain links to full articles, company blog posts, content offers, and even event invitations.
The Benefits of Using Email
Email offers a number of advantages as a communication and marketing tool. These include but are not limited to:
Cost-effectiveness. Organizations and individuals can use a variety of free email services. A user is not charged for the service once he or she is online.
Convenience. Email provides a non-urgent communication channel that allows users to send a response at their convenience. This also allows users to keep in touch regardless of their different time zones or schedules.
In addition, users can access email from anywhere and at any time as long as they have access to the internet.
Speed and simplicity. Email is easy to compose, easy to access, and provides information and contacts in one place. Moreover, it provides a quick means of communicating with almost no lag time.
Bulk sending. With email, it is easy to send one message to large groups of people.
Email also allows users to categorize and even filter their messages. In doing so, users can prevent unwanted messages like junk mail or spam from showing up in their inbox.
This also makes it easier for people to find specific messages when needed.
Another advantage to using email is that important exchanges can easily be saved and searched for if the need arises.
Email as a Marketing Tool
A form of direct marketing, email marketing uses personalized, mass emails to convince a lead to make a purchase.
A good email marketing campaign turns prospects into paying customers. It also converts one-time buyers into loyal, repeat customers.
It has been around for decades, and you are about to find out why. To put it simply, email marketing is the most direct and effective way of:
Connecting with your leads,
Nurturing them, and
Turning them into customers.
The Importance of Email Marketing
As mentioned above, email marketing is the most effective way to increase customer loyalty and nurture leads, despite the rise of social media.
Email marketing should be one of your top priorities for many reasons. Here are three of them:
1. Email is the leading communication channel. You might be surprised to learn that at least 99% of users check their inboxes every single day. No other form of communication comes close.
2. You are the sole owner of your list of subscribers. Any social media platform can delete or suspend your account (along with all your contacts) at any time. They can do so without giving you any reason, or even notice. However, you are the sole owner of your email list. And there's nothing anyone can do about it. 
3. Email simply converts better. Consumers who purchase products marketed via email spend 138% more than those who do not receive such offers. 
As a matter of fact, email provides an average ROI of 4400%, which amounts to a whopping $44.25 return for every $1 spent.
That's incredible! Social media doesn't even come close: email has at least three times higher average order value than social media.
To put it simply, email is by far the best way to make online sales online.
Now that you understand the importance of email marketing, let's see how to do it properly.
Inside Email Marketing: How Does It Work?
Need help getting started with email marketing? There are many moving parts in this particular marketing channel, but it doesn't have to be complicated. Here's how it works…
1. Begin with your mailing list. There's no point in creating an email marketing campaign if you have no one to send it to, right? Also, email marketing won't work if your list is made up of the wrong type of contacts.
What this means is that you need to capture leads that belong to your target audience.
This takes us to the next step…
2. Get an email automation tool. A good automation tool will allow you to segment your contacts, organize your list, and distribute targeted email campaigns to your audience. It will also allow you to track the results of each campaign to help you improve future campaigns.
For instance, a tool like Mailvio allows you to switch everything to autopilot and focus on other aspects of your business.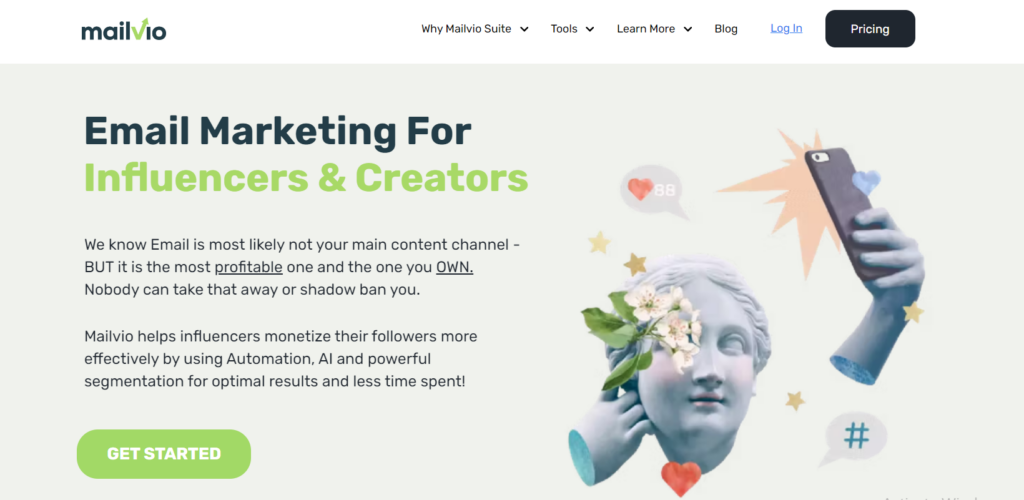 Then, all that remains is to segment your lists in order to send personalized messages and connect with your audience.
Segmentation & Personalized Email Marketing
Most digital marketers will tell you that building an email list alone will set you on a path to starting a successful online business. What they won't tell you is that it won't do you much good without proper segmentation.
What Is List Segmentation?
List segmentation involves breaking down a list of subscribers into smaller groups based on specific criteria. Email marketers use this technique to send personalized and relevant messages to their audience.
It results in higher conversions, among other things. Let's take a look at how it works and why it works.
Why Segment Your Subscriber List?
Email segmentation increases email open rates, click-through rates, and unsubscribe rates.
After you have "tagged" your subscribers, you can use Mailvio to send a targeted series of emails based on certain conditions. Such emails will help you nurture your leads and eventually, make more sales. 
Segmentation will help you determine what kind of subject lines and messages to craft that will entice users to engage with your content. 
Do you know how to write subject lines for sales emails that boost open rates? Check out these 10 email copywriting tips for better engagement.
How to Segment Your List?
There are many ways to segment your list. Listed below are a few of the possibilities:
New subscribers: send a welcome email to new subscribers.
Preferences: those who opted to hear about blog posts versus those who only want to hear about sales.
Interests: subscribers who like pop music versus those who like rock music.
Geolocation: inform subscribers who live nearby about your event.
Open rate: Give a special offer to your most engaged subscribers.
Inactivity: remind inactive subscribers about the next step you would like them to take.
Lead magnet: send targeted messages based on the subject of the lead magnet they signed up for.
Conclusion
If you want to be successful in your business, it's vital that you get started with email marketing.
Picking up an autoresponder is a good place to start. Remember: your list is the most important tool in your arsenal. Without it, you will never be able to start a successful online business.
Once you have built and segmented your lists, you can use Mailvio to create targeted campaigns that will convert more sales. 
So what are you waiting for? Pick up an email automation tool, segment your list, and start creating effective marketing campaigns.
Good luck in your endeavors!
We hope you found this Email Marketing 101 guide useful.
if you want to learn more about this marketing channel, check out our blog, and don't forget to drop a comment below!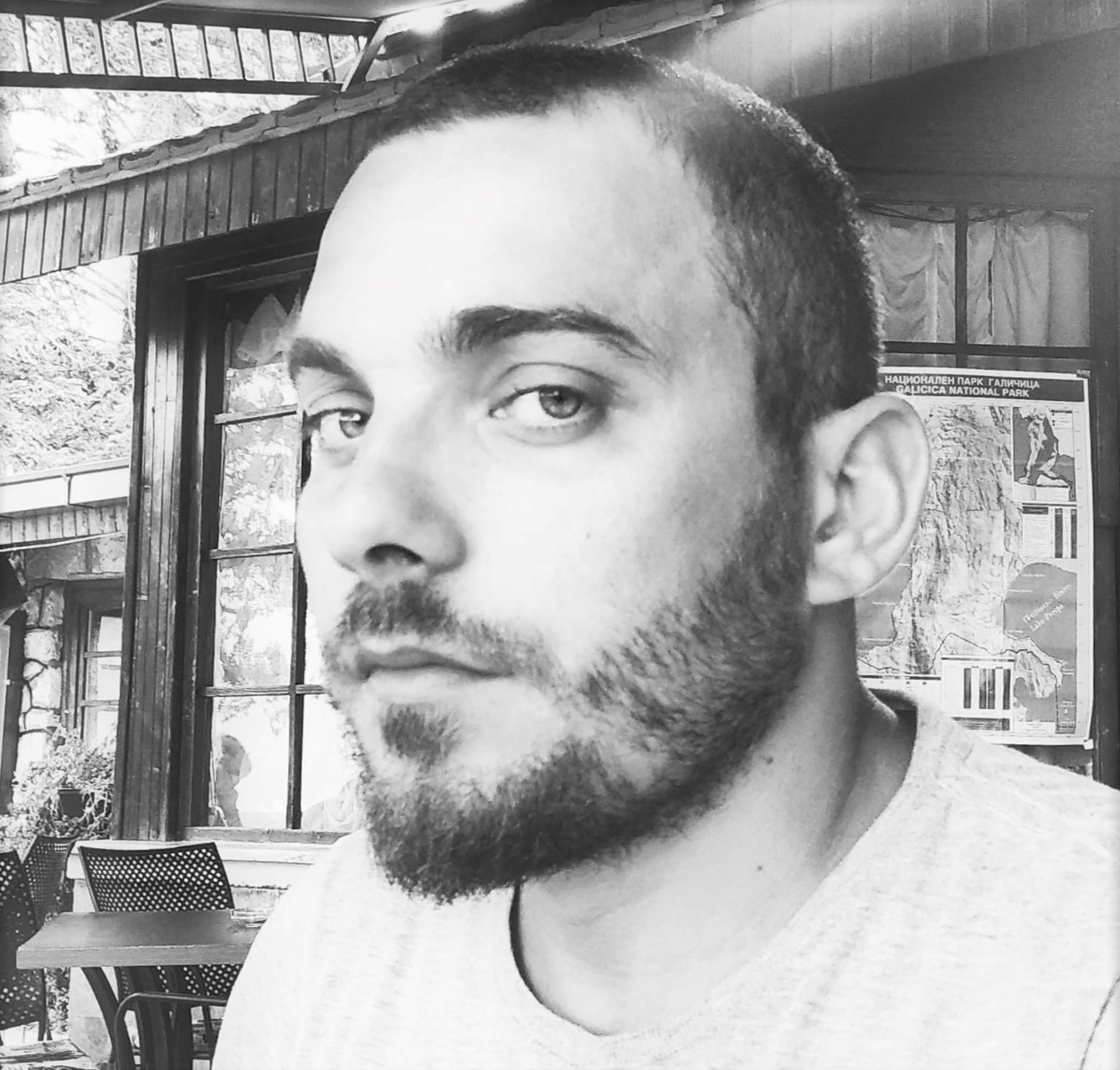 Vladimir is a passionate content writer and digital marketing enthusiast. With over 3 years of experience in the field, he loves sharing his insights on topics ranging from content marketing and SEO to social media strategy. When he's not writing, you can find Vladimir exploring the great outdoors or experimenting with new recipes in the kitchen. Connect with him on LinkedIn to stay updated on his latest articles and adventures.