What marketing strategy should I use? What marketing method would be the best choice? And what marketing strategy will make my business successful? These are probably some of the questions you have in your mind right now.
In the marketing world, it takes a lot of effort to build a business. To start, you need an idea that is viable.
Then you must find a niche that will be profitable. The next step is to define your target market and offer them something valuable to buy.
Whatever you're marketing – whether it's a product, a service, or information – it's increasingly difficult to get the word out about it. A lack of marketing strategies will make it hard for you to make a profit and stay afloat in this industry.
That's why it's important to know what marketing strategies will best suit your business
What Marketing Strategies Are the Best to Use?
Businesses experience problems from time to time. Increasing visibility is critical in improving sales. But businesses must spend more money in order to improve visibility. What does one do when money runs out?
There is no single answer to this question that applies to all situations. However, there are ways to reach more customers today, even with a shoestring budget. But all it takes is time. In the absence of money, you better be willing to put in a lot of sweat equity.
Regardless of all these challenges, what's important is to have a strong will and trust in yourself and your business. Having patience and a good strategy can surely help you along the way.
Aside from that, we are here to share 12 marketing strategies that will help you build your business. 12 marketing strategies that you can utilize. You can analyze them and determine which one works best for you.
Email Marketing
Email marketing is at the top of the list. Due to its simplicity, speed, and low cost, email marketing is very popular. It can also generate a decent amount of profits when done correctly.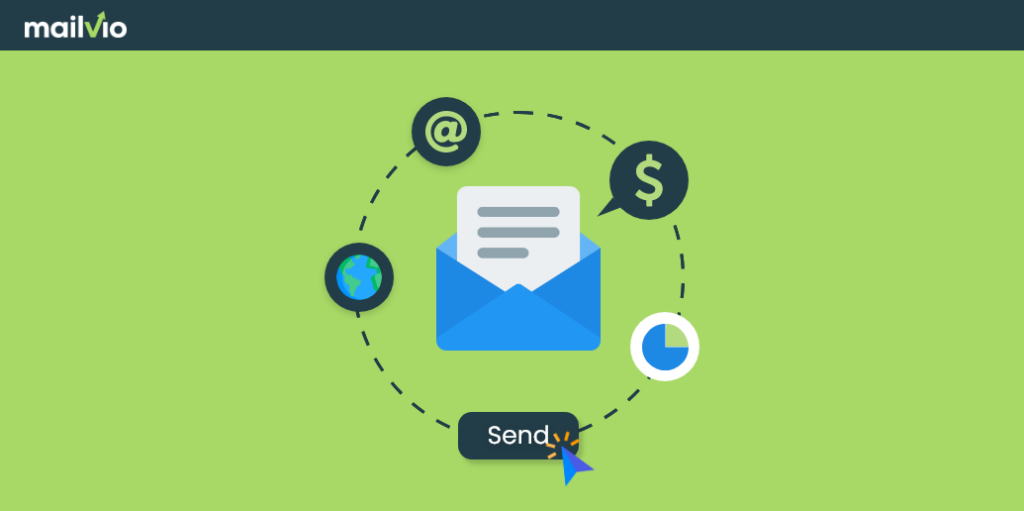 Businesses can build a list of clients by using email marketing. Not only that, but you'll also be able to reach out to prospects, customers, and subscribers who want to hear from you.
But before anything else, you need to choose your email marketing campaign provider. By doing so, it'll be easier for you to start in this field. You can use autoresponders or email marketing platforms, and they are widely available.
These platforms let you create call-to-action emails, store data, and send personalized emails. You can also create responsive email design templates and track your campaigns. Furthermore, it has detailed analytics, A/B split testing, and even email segmentation. 
In terms of autoresponders and email marketing, Mailvio is one of the best platforms to use. The price is reasonable. Aside from that, Mailvio is simple to use and contains all the features listed above. In addition, they have excellent customer support that can help and guide you in your email marketing endeavor.
You should use emails to give people information that they will find valuable. Instead of just simply promoting your products, services, and events. It is important to set goals and personalize your emails.
Use your customer data to figure out what your customers want. Taking advantage of all of these will give you a head start and give your campaign the best chance of success. Your company can share some tips, advice, stories and etc. that align with your brand values.
It is important to send emails at regular intervals to ensure a high click-through rate.
Create an Engaging Lead Magnet
Lead magnets are freebies that are given away in exchange for contact information. A lead magnet can be a newsletter, a trial subscription, a white paper, a sample, or a free consultation.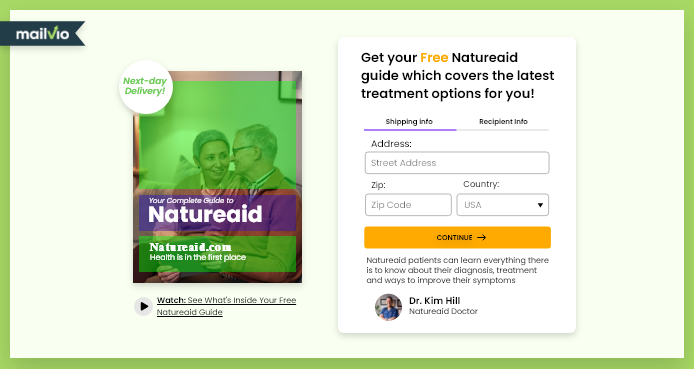 They are used by marketers to generate sales leads. To convert sales leads to paying customers.
Lead magnets are a huge part of effective marketing. Lead magnets can be very powerful when presented to the right audience. By identifying and providing a solution to those pain points, you'll be well on your way to success.
How does your niche affect consumers? Why did you start your business? Before creating your lead magnet, think about these questions.
It is much easier to address a problem or pain point in your lead magnet if you identify it at the beginning. How should you construct a lead magnet? You can either make an e-book, a cheat sheet, a checklist, or a video.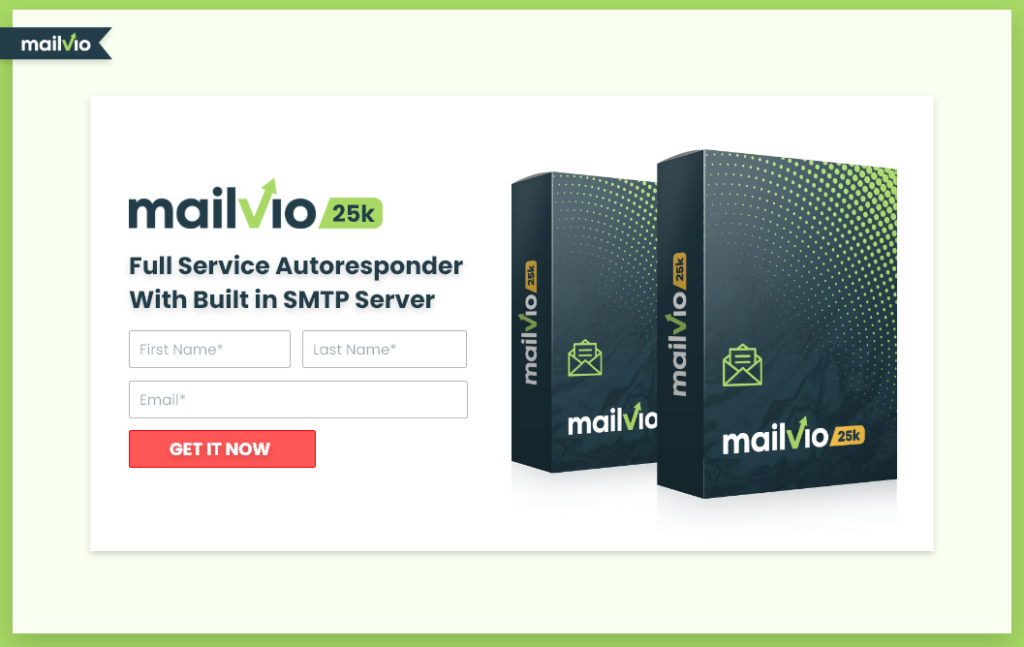 Lead magnets aren't the only thing to consider. For people to drop into your funnel, you need a squeeze page.
Create a Call to Action (CTA)
As part of a marketing strategy, calls to action are used to get your target market to take action.
This is generally used at the end of a sentence. If a customer or client is interested in your offer, you may tell them what to do next during a sales pitch. Make your sales pitch more engaging by taking inspiration from these call to action buttons.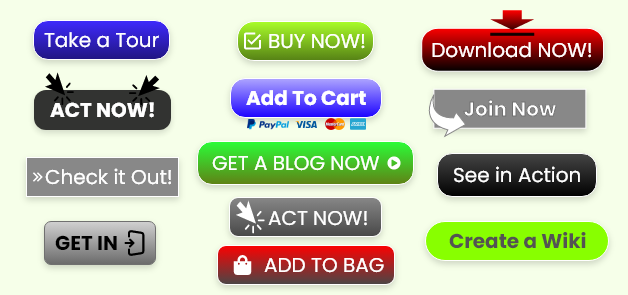 Call to action in marketing and sales pitches seem very obvious, but new business owners often do not include them. The reasons are twofold. An assumption that the prospect is familiar with how to buy or learn more if they are interested.
Additionally, they are concerned that calls to action will annoy potential customers. You risk losing prospects and money if you fail to include calls to action in your marketing. Sales funnels and sales processes rely on them to direct prospects to the next phase.
This type of call to action encourages customers to follow up, ask questions, learn more, or decide. There are many ways to create a call to action, including a question, an offer, a suggestion or to create urgency.
Understand and Maximize Search Engine Optimization
Many people are often frightened of the topic of Search Engine Optimization. It is true that SEO can be intimidating. At the same time, it can be very beneficial. If you figure out how to utilize it, and you learn SEO the right way, you can do virtually anything.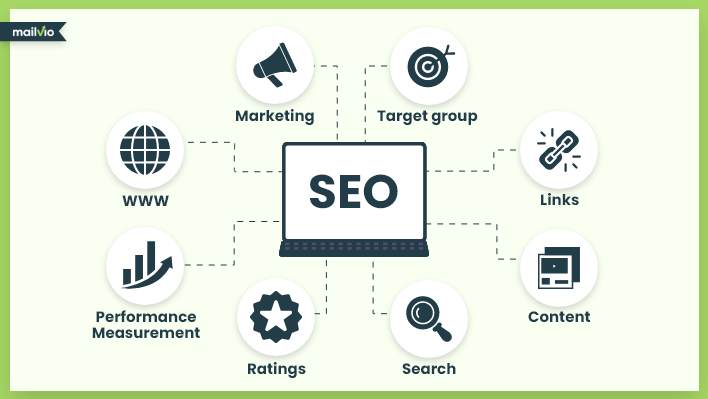 The truth is, SEO takes a lot of time. There are no shortcuts in SEO. In order to see results, you must put in the effort and the time.
A search engine uses keywords or phrases to find a particular subject or answer a query. Web browsers search for keywords on websites and articles, which give users a list of results.
What are some tips to do this correctly? Avoid spamming keywords. Without a doubt, it is one of the most common mistakes. Take search engine optimization into consideration while creating engaging content.
Make sure your content is rich in insight, engaging, unique, and adds tremendous value. A company can achieve high search engine rankings with effective SEO efforts.
In addition to that, it is also a powerful tool for segmenting and targeting customers. Creating engaging content that provides value is as important as using keywords and phrases.
Use Social Media
Social media isn't something you can ignore. This is where all the action takes place. Some business is being built entirely on social media.
At first, it may seem overwhelming. But once you gain a bit of momentum, posting on social media will be a lot easier. Additionally, if you have the money to burn, you can even hire a social media manager.
But if you don't, you could surely do it on your own. Keep it authentic, share your thoughts, and publish your products. Include relevant, helpful content that your audience may be interested in. Whether it's learning more about you and your business, or the industry you work in.
Connect with other successful businesses using platforms such as Instagram and Snapchat. You can even use it to communicate with potential customers who might be looking for your products and services. This is very powerful marketing.
Customers can easily connect with companies on social media. Posting photos and videos about products allows businesses to showcase their products. And communicate with their customers.
Customers are able to learn more about the business or its industry through social media. The interaction of companies with their customers on social media improves both brand loyalty and customer service.
Make Use of Facebook Ads
Nowadays, Facebook ads are one of the most powerful marketing tools available.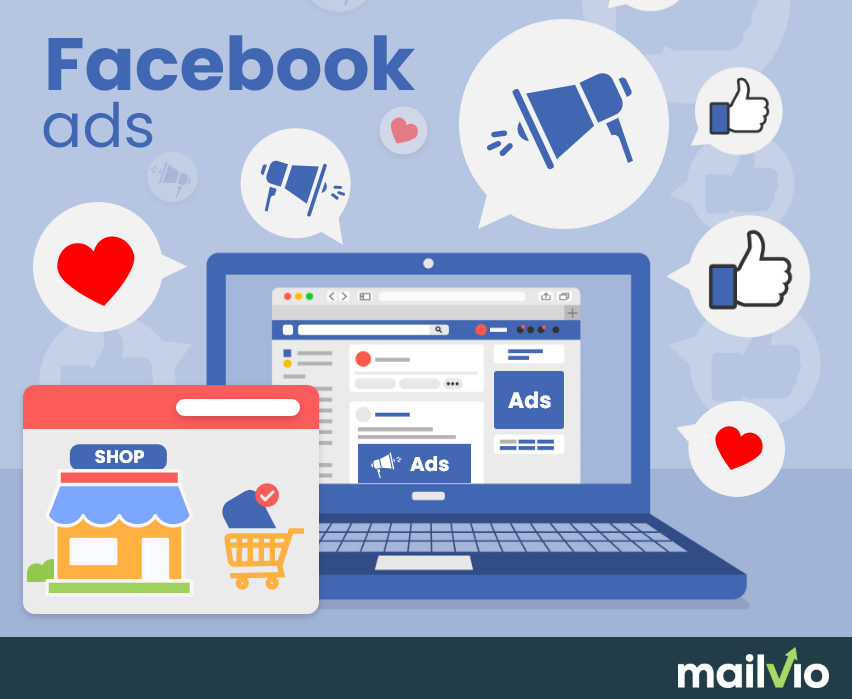 Facebook makes it easy for you to reach a specific audience. You can target many variables, such as age, relationship status, geographic location, etc.
With roughly around 2.9 billion users, Facebook is an important platform to start marketing your small business. Because of how many users it has, you can market your business to a large audience.
Though it can be difficult to use Facebook for business due to its frequent changes in algorithms and rules, if used in the right way, Facebook can be one of the most effective tools for targeting a specific audience. When you purchase ads on the platform, you gain access to a lot of information about your users.
Include basic contact information about your business when creating a Facebook for Business page. Ensure that you're engaging with your followers. Your business has better chances of being noticed if you drive more engagement.
Create Video Tutorials
Creating video tutorials is one of the best ways to promote your business. Share useful information with your audience. Tutorials showing step-by-step procedures are very popular.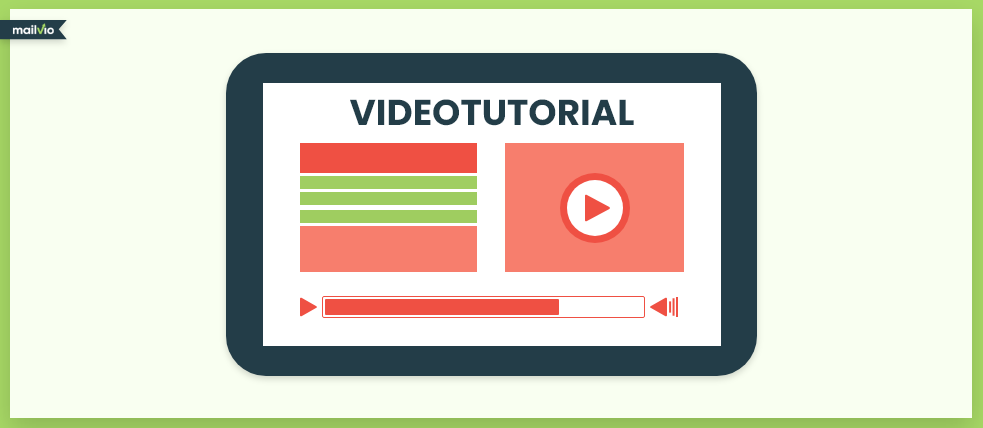 You can improve your visibility, and ultimately, your sales, if you give more value and serve your audience better. YouTube ranks second after Google as the world's most popular search engine. People go there whenever they want to learn something visually.
Promoting your brand effectively is one of the biggest benefits you can reap from YouTube. You can also reach your audience on YouTube.
Connect with Influencers
What if you could build an audience on social media without having to start from scratch? Influencers are a great way to make that happen. However, it is important to choose the right influencer. It doesn't have to be million-follower influencers.
Small influencers with a few thousand or hundreds of thousands of followers would be a good place to start. What's important is that you find the right influencer for your niche. In this way, you'll be targeting the right audience. 
The word "influencer" pertains primarily to social media personalities. They are the ones who have gained an audience or following.
A company can partner up with influencers. As long as the influencer aligns with the goals or strategies of the business.
Through direct experience, influencers can help create value. It can be by influencing the company's products and sales systems. These influencers may use, wear, or speak about a product to promote it to their followers.
Business owners can reach more customers by working with influencers.
There's more to it than spreading your message. The trick is reaching the right customers. With the right approach, you can reach a large audience without investing much money.
Start Blogging
The purpose of a blog is to provide content for a website or product page. In this way, a buyer can make a good buying decision or learn about a service they are considering.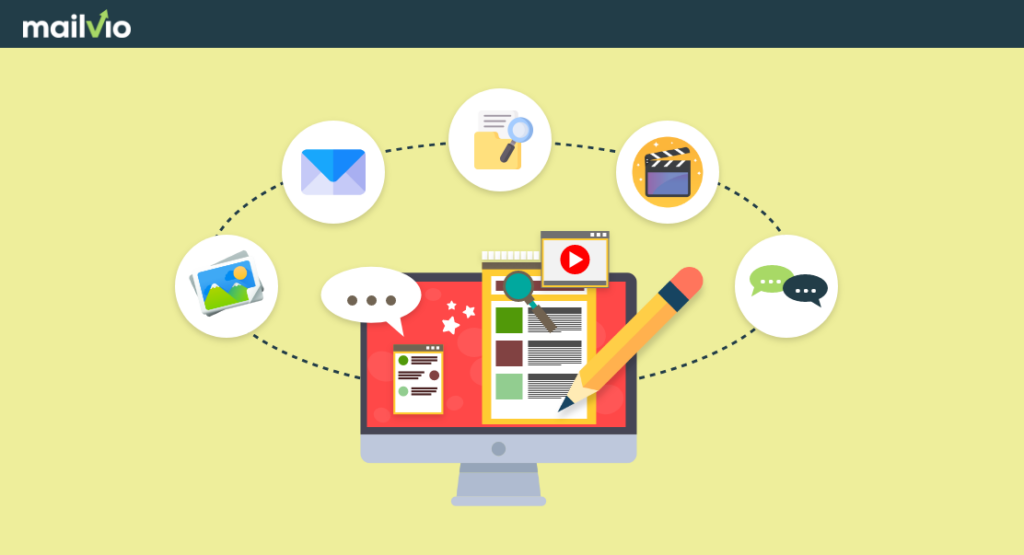 Depending on the goals of the strategy, blogs may be updated daily or weekly. Blog posts must be valuable and authoritative.
Guest blogs may be featured by some companies to confirm value or educate customers. By promoting blog posts on social media and other sites, you can reach more people.
You might want to consider starting a blog. In case your business does not have it yet. You should create one today. Blogging, however, is not limited to personal blogs.
A lack of visibility makes blogging dull for most people. If you don't know what you're doing, your blog will be like a barren desert.
Nevertheless, it's not just about putting your thoughts on your blog. Authority blogging is something you should also do.
You can answer questions on Reddit and Quora. LinkedIn also allows you to publish on their platform. Anybody can post on these domains, as they are all authority domains.
They have huge audiences as well, giving you access to them immediately. Be effective with your blogging. Publish high-quality content. Identify ways in which you can add value.
Are you worried about disclosing all the secrets of your business? No need to worry. Share everything you know.
As soon as you give people value, they automatically recognize you as an authority. Marketing with this approach can be an effective strategy for any business.
Build an Affiliate Program
Having an affiliate program works the same way as teaming up with influencers to sell your products. A business affiliate receives a commission or reward for each sale or referral made through the affiliate's website. This can be done via social media platforms or other means.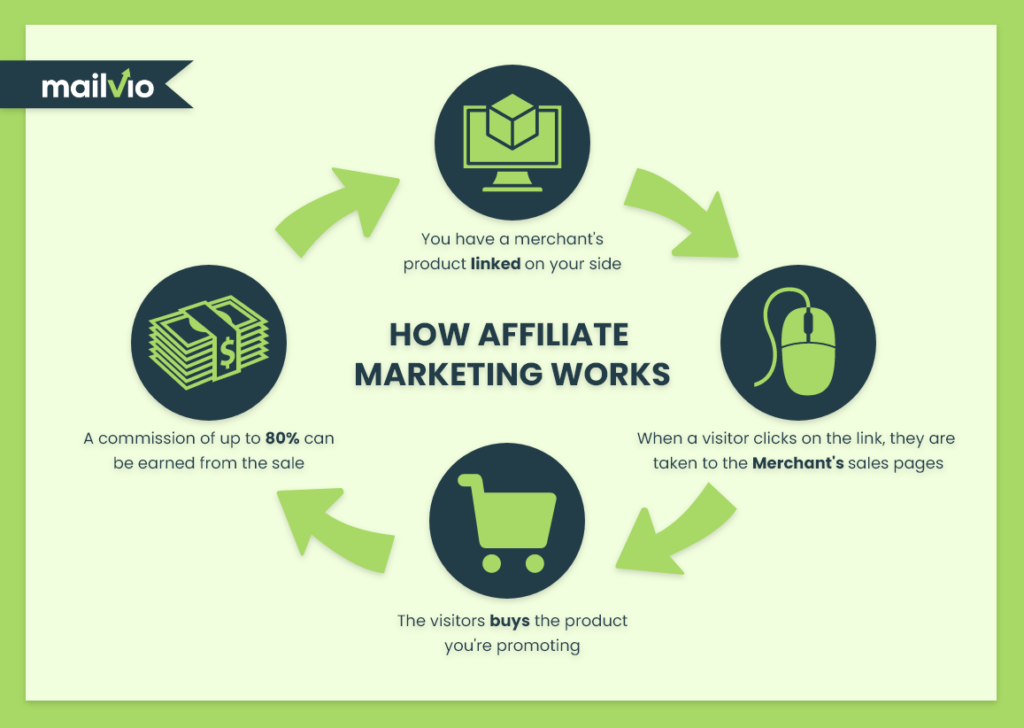 Through affiliate networks, businesses can get the word out about their products and services to a great extent.
The vast majority of people are unaware of affiliate marketing's power. An affiliate program can provide significant growth. Yet it can be hard to find the right partners.
A good conversion rate is necessary if you hope to make a big impression on the bigger affiliates. Affiliate minefields are tricky to navigate. Making it through requires perseverance and grit.
Engage with customers through chat
Customer questions and problems can be solved right away through a chat feature. The chat feature can also be used to get more information about a service.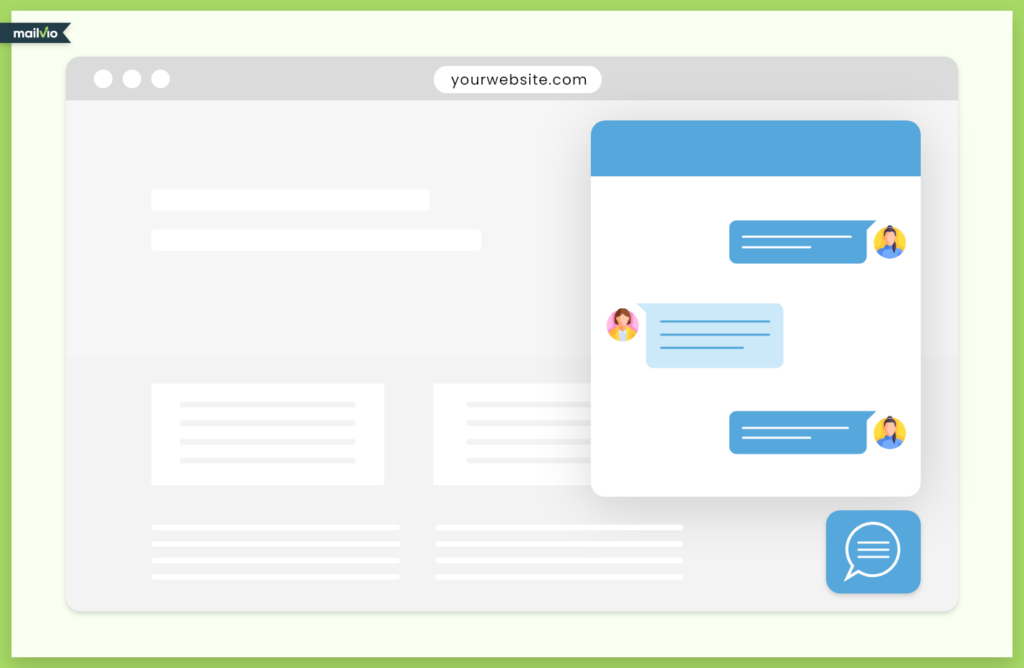 This could also be considered improving your customer service relationship. Good customer service is essential to any business. Developing a customer base that will last will allow companies to thrive.
Your business and customers will both benefit from live chat customer support. The digital age has made live chat a vital tool for companies. Live chat allows for real-time communication with customers. Customers appreciate the ability to contact you in real time and receive support.
Long-term customer relationships are built on good customer service. Having a long-term relationship with customers is essential. Customers will be more satisfied and will have a better experience with your company.
When customers are satisfied, they are less likely to switch to the competition. Customers tend to be more loyal to a business whom they have a good relationship with.
Create Customer Personas
The customer's persona represents who he or she is. What they like, and how to serve them better by understanding their buying patterns. A company's products and services are ultimately kept afloat by its customers.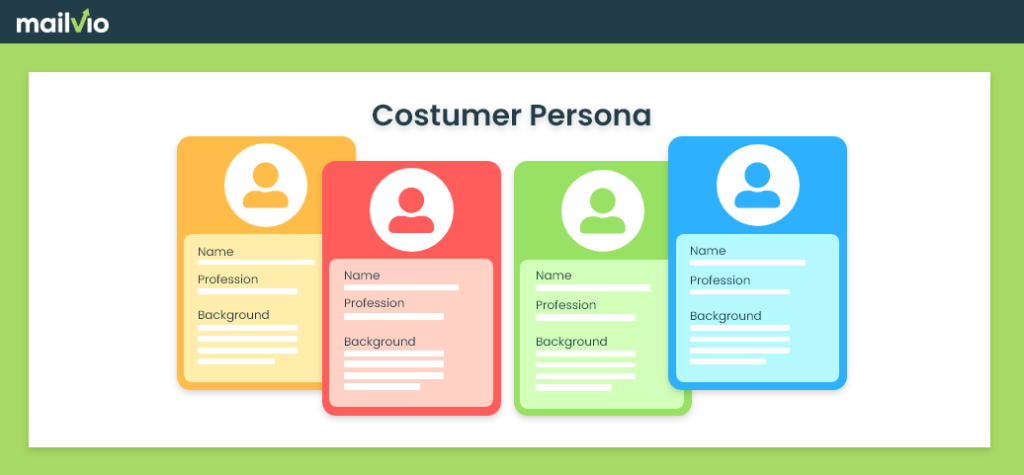 Developing their ideal customers' personas is a way for companies to personalize their services even more.
Understanding different groups or sets of consumers is possible with customer personas. In this way, you can get a sense of the location and demographics of a specific group, as well as their typical purchasing behavior. By acquiring this information, you will be able to better understand these groups. As a result, you can better meet their needs.
To Wrap it Up
Marketing success requires commitment, time, and patience.
To achieve your business's goals, you need to take the long road. A proper marketing strategy and the right platform can help you build a solid foundation for your business.
In order to achieve this goal, you will have to invest a lot of time, effort, patience, and money.
In order to develop a good marketing strategy, you have to focus on the key elements. As a result, you will be able to come up with an effective, logical plan that will lead your business to success.
To successfully navigate this field you need to understand what marketing is all about. It is also important to determine what marketing method is most effective for your business.
Do some online research before deciding your tactics. Put your ideas and approaches to the test with your customers and employees. Take a look at what works best.
Remember that strategies and plans can fail. Nonetheless, you have many other options to explore. Not all of your plans will succeed, but that doesn't mean you have to give up.
Sometimes for you to know what marketing strategy is the best, you need to explore and try the options you have. In doing so you can discover what marketing strategies are best suited to your business.