If your eNewsletter hasn't been performing well, it's probably because it doesn't comply with eNewsletter best practices and standards.
An underperforming eNewsletter is like a car with a malfunctioning engine.
Your eNewsletter should be the engine that drives your subscriber acquisition, engagement, and retention.
And if it's not performing well, it can stall your momentum and even hinder your growth.
So, what makes a good eNewsletter? How can you improve your current eNewsletter? Are there any shortcuts to writing a newsletter people will actually read?
9 eNewsletter Best Practices That Will Supercharge Your Email Marketing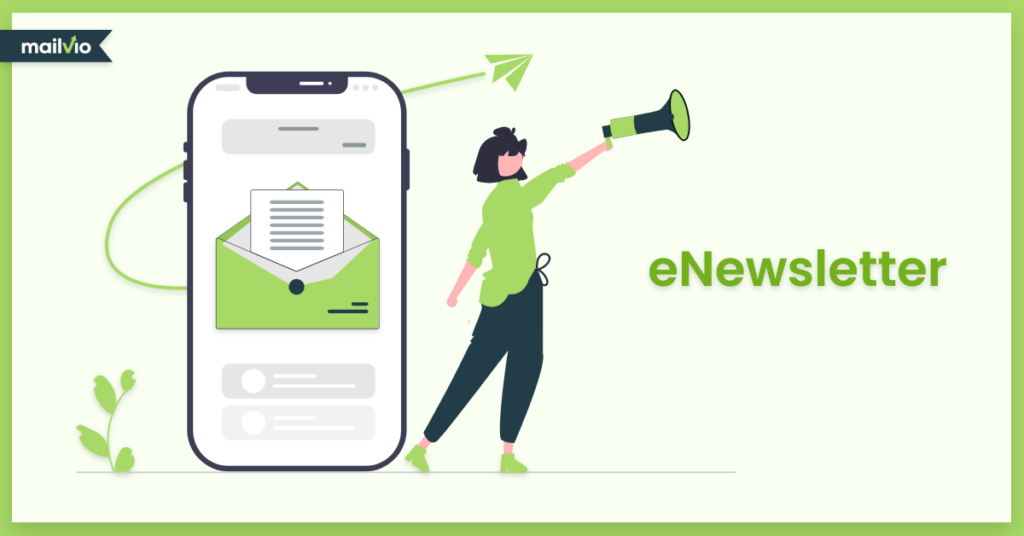 There is a big difference between a good and a bad eNewsletter.
A good eNewsletter will bless you with a steady flow of quality leads to your business. A bad one, on the other hand, will have you apologizing to your subscribers and wasting time and money on irrelevant content.
So, how to ensure yours falls into the "good eNewsletter" category?
By following these 9 eNewsletter best practices, you'll be on your way to producing one that converts more subscribers and drives more business.
What Is the Purpose of Your eNewsletter?
Before launching your first eNewsletter, make sure you have a clear purpose for it.
Do you want to acquire new subscribers and grow your list? Are you looking to convert more subscribers into buyers, or educate your audience about your product or service?
Without a clear purpose, your eNewsletter will be vague and unfocused. As a result, your subscribers won't be able to relate to it, and you won't get the results you want.
Work Hard on Your Subject Lines
Subject lines are what your subscribers see before they click to open your email.
So, it's important to spend some time and effort crafting compelling subject lines for newsletters that will make them want to open your email.
And a good subject of an email is like a good salesperson: It's friendly, personable, and warm.
Here's how to write a good subject line:
Make them short. Did you know that an iPhone can display a maximum of 41 characters in portrait mode? So, make sure to keep your subject lines at, or below 41 characters.
Make sure the reader knows what is in the newsletter. Do not use vague language to trick the reader. Tell them exactly what's included in the offer in no uncertain terms.
Avoid using all caps and exclamation marks. The use of exclamation points, all capital letters, or overly enthusiastic language screams spam. Explain what's in your newsletter in a straightforward way, and you'll improve your open rate in no time.
Bonus tip: Check out this article on how to use emojis in email subject lines to boost your open rates.
Make Sure to Offer Something of Value
In this day and age, it's not enough to simply send out a newsletter.
You need to offer something of value in it.
Whether it's a discount on a product or a free gift, make sure you offer something that's genuinely useful to your subscribers.
The fact is, you have to incentivize your subscribers to open your emails.
So, don't just send them a bunch of marketing fluff. Offer something that they can use.
And don't forget to add an opt-in box, so they can sign up for your freebie.
Include a Compelling Call to Action (CTA)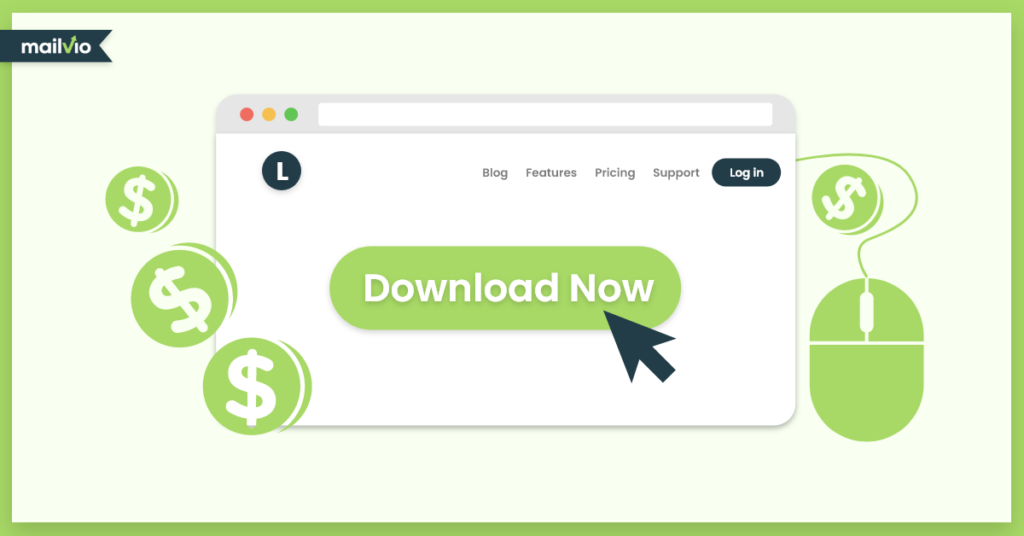 Newsletters typically include a CTA in the body of the email to link readers to a landing page or an opt-in form.
A CTA can be a button, a link, or a text box.
When you use a CTA, you're making a promise to your readers: "If they click this button, they will get something of value."
A good CTA is simple, clear, and engaging, and will send your readers exactly where you want them.
So, you need to make sure yours is not a long-winded, overly complicated, or ambiguous CTA.
If you are not sure how to do that, check out these call to action examples for inspiration.
Balance Between Educational and Promotional Content
eNewsletter best practices dictate that a good eNewsletter is 90% educational in nature. That means that the bulk of the email should contain educational content.
The remaining 10% gives you a little wiggle room to add some promotional content, which you should use wisely.
For example, if you are promoting a new product, you could include a teaser at the beginning of the email. That might hook your readers and make them want to click through.
However, it's important to make sure that your promotional messages are relevant and that they don't dilute the value of your educational content.
See That Your eNewsletter Looks Good
The importance of your eNewsletter design cannot be overstated. And we are not just talking about the colors and fonts for newsletters you choose, either. 
Your design is a reflection of your brand and what you are trying to communicate to your audience.
It should be simple, clean, uncluttered, as well as easy to navigate. And it should also be consistent across your email newsletters.
The same goes for your email copywriting.
So, make sure you are putting the right amount of time and effort into your eNewsletter design.
Optimize for Mobile
According to Litmus, 41.6% of all emails are open on a mobile device. So, what happens to an eNewsletter that's not optimized for mobile viewing? One study has found that as many as 79% of mobile email viewers will trash your message if it renders funny.
Because of that, you should really use responsive email templates, as well as other mobile-friendly practices such as:
Single-column design,
Large typeface, and
Call-to-action buttons large enough to tap with your finger.
This may sound a bit complicated, but it really isn't. An email automation software like Mailvio comes with a big fat library of responsive templates you can choose from.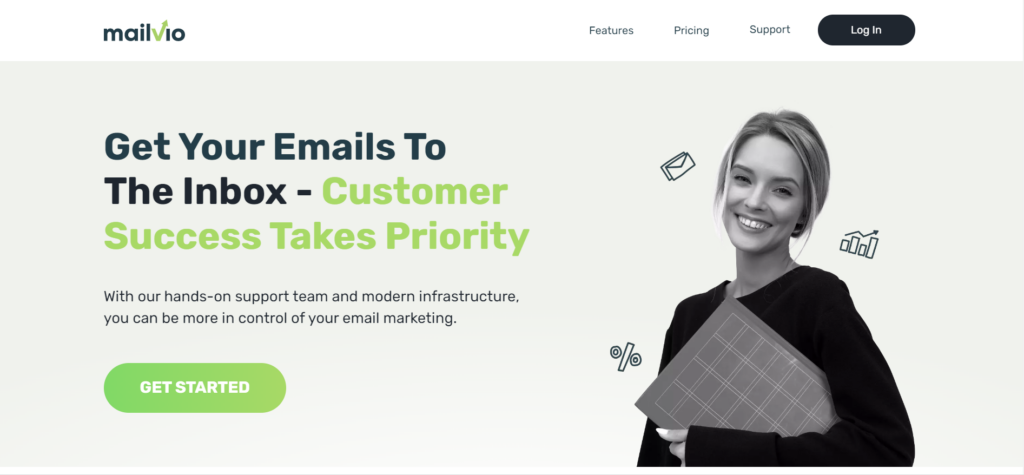 It also features an intuitive drag & drop editor to build your own templates.

Note that optimizing for mobile viewing means optimizing your subject lines as well. Make sure to always preview them on different devices and screens to confirm they display correctly.
Use Email List Segmentation
Many marketers will simply send their eNewsletter to their entire list, disregarding one of the basic principles of targeted email marketing.
Depending on your company's structure, your email list could be segmented by customer location, product, age, gender, or other relevant criteria.
For example, a fitness company could segment its list by location. Then, they could send their newsletter to only their local customers.
Segmenting your list is a way to identify the exact person who is most likely to be interested in your content.
This is a great way to increase your open and click-through rates, and make sure you are sending relevant content to the right people.
A tool like Mailvio, which offers a 7-day free trial, is very apt at creating segmented email lists, as well as building responsive email templates to match each segment.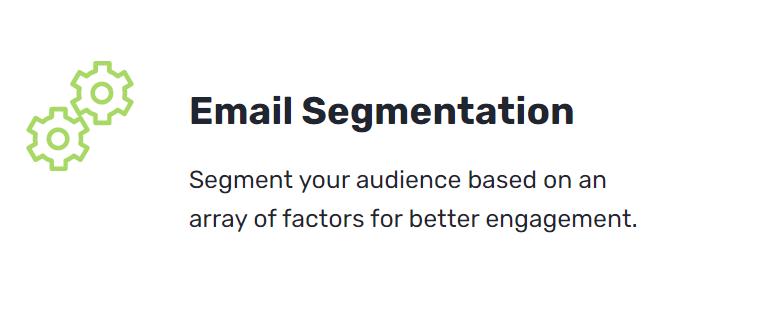 A/B Test and Track Everything
Email marketers who take the time to A/B test their emails are the ones who reap the rewards.
With A/B testing, you can send two different versions of your email to see which one performs better.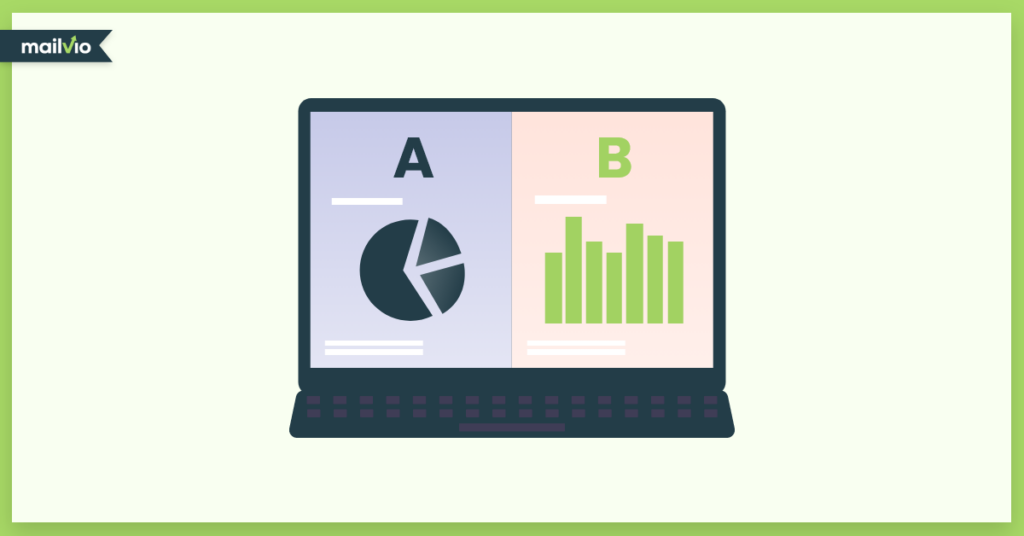 This allows you to make tweaks to your email copy, subject lines, and CTAs to see what works best for your audience. 
With Mailvio, you can easily create different versions of your emails and test them side by side.
Its detailed analytics will help you identify the winning version and learn what changes you need to make to improve the results.

Conclusion
Adhering to these 9 eNewsletter best practices is the only way to guarantee your eNewsletter is going to be effective.
It's easy to get carried away with all the features and functionalities you can add to your eNewsletter.
But the real trick to making your eNewsletter stand out is making sure it is communicating the right message to your audience.
So, what are the key takeaways?
You should always:
Look to improve your eNewsletter copywriting
Include a clear call-to-action
Put the right amount of time and effort into your eNewsletter design
Optimize for mobile viewing
Use email list segmentation and A/B testing for the best results.
Mailvio will make quick work of all these tasks, allowing you to easily create an eNewsletter that performs and converts like no other.
If you liked this article, please visit our blog for more helpful articles on email marketing.
P.S. – Don't forget to leave a comment below if you have any questions or feedback.
Thank you for reading!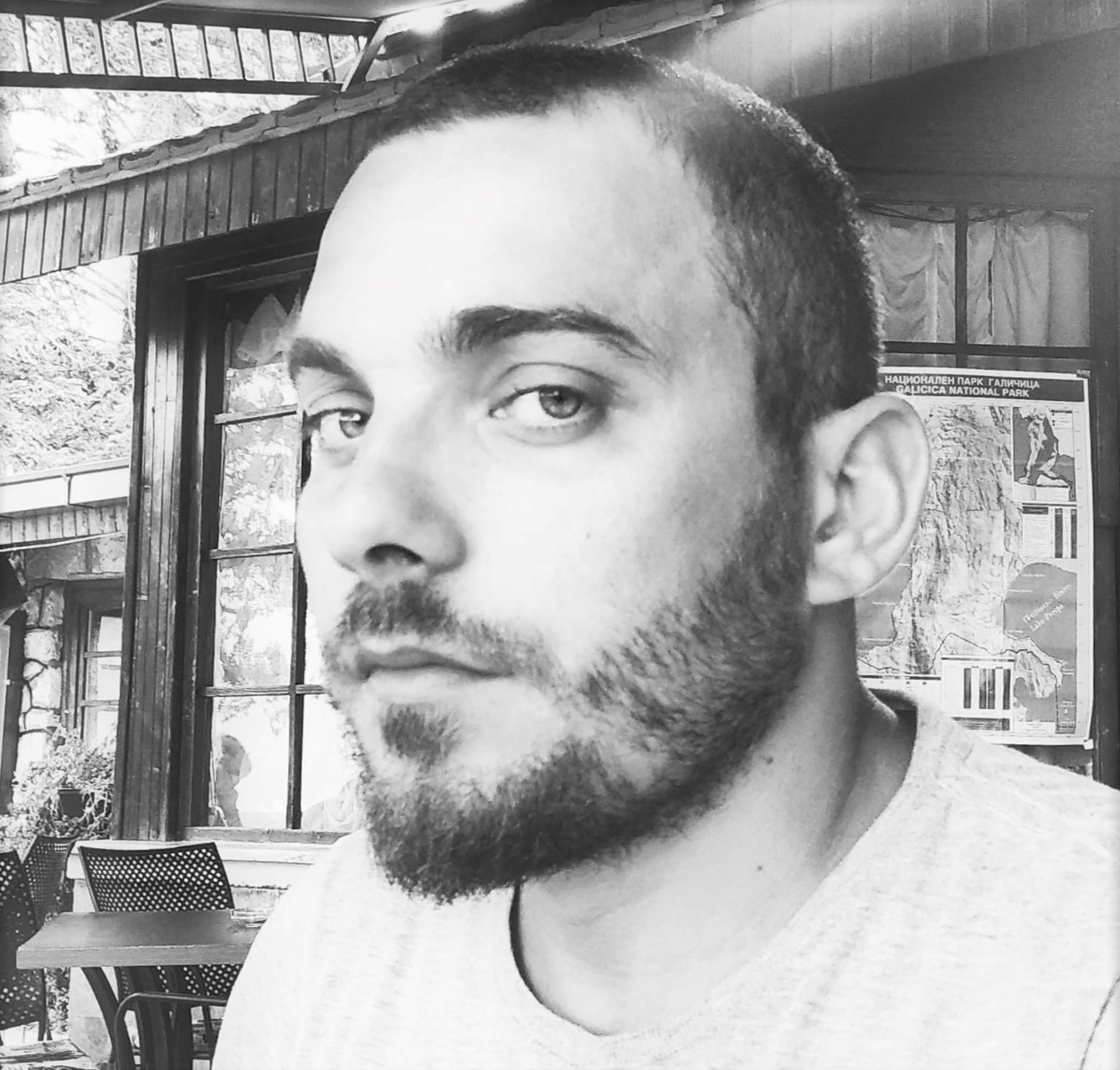 Vladimir is a passionate content writer and digital marketing enthusiast. With over 3 years of experience in the field, he loves sharing his insights on topics ranging from content marketing and SEO to social media strategy. When he's not writing, you can find Vladimir exploring the great outdoors or experimenting with new recipes in the kitchen. Connect with him on LinkedIn to stay updated on his latest articles and adventures.