Online businesses have been skyrocketing in recent years. But how to start a online store? Due to the success of online businesses, many people are starting their own online businesses.
If you are interested in opening an online store, you may also want to know how to start a online store. Well we can't blame you, online stores have a lot of benefits. Who knows, maybe you'll become a millionaire one day.
If you are new to small business or have been in the game for years, we will help you. This guide will show you how to start a online store.
Our goal is for you to be able to launch and grow your business today!.
Determine What Niche You want to Pursue
How to start a online store begins with deciding on a niche. Simply put, this is what you will be selling and to whom you will be selling it. Some new entrepreneurs don't give much thought to their niche when they start out.
The niche you choose impacts numerous things, including sales figures. This includes amount of work involved in customer support. The likelihood that customers will return will also depend on this.
To find a niche that is profitable, take some time to consider the possibilities. To find out which of your niches are most profitable is to conduct a SWOT analysis.
S – Strengths
W – Weaknesses
O – Opportunities
T – Threats.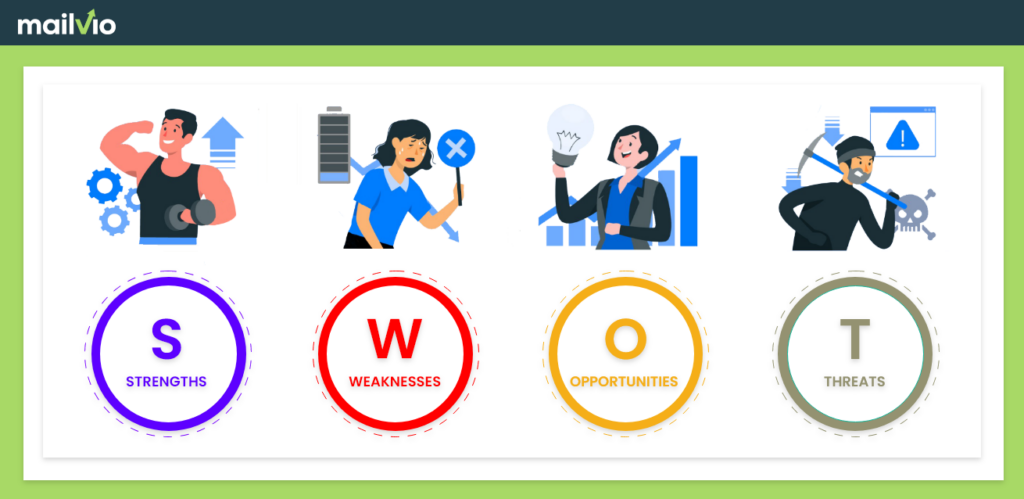 It's an effective but simple way to evaluate different product niches.
Find industry gaps.
There may seem to be a lot of business already in all the good e-commerce niches. However, this isn't the case.
Even within popular product categories, you can uncover unfulfilled consumer demands. You can do this with targeted research.
If you want to know what are the "needs" in the market you can look at these sites:
By looking at social media posts and complaints, you can understand what concerns your audience has.
Visit Google Trends as well. View the search volumes for various product types over time.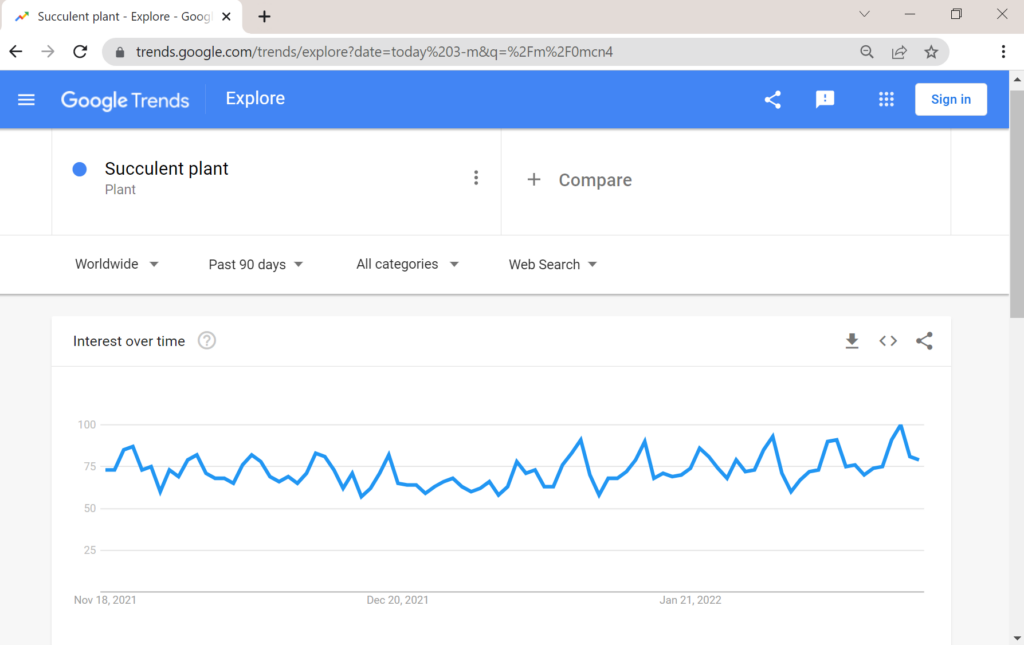 Amazon and eBay are good places to look for bestsellers. Check out reviews to see what shoppers are saying. You can increase the appeal of your products by understanding what consumers want.
Create a customer persona
It is at the intersection of target audience needs, preferences, and interests that the best e-commerce product ideas are born.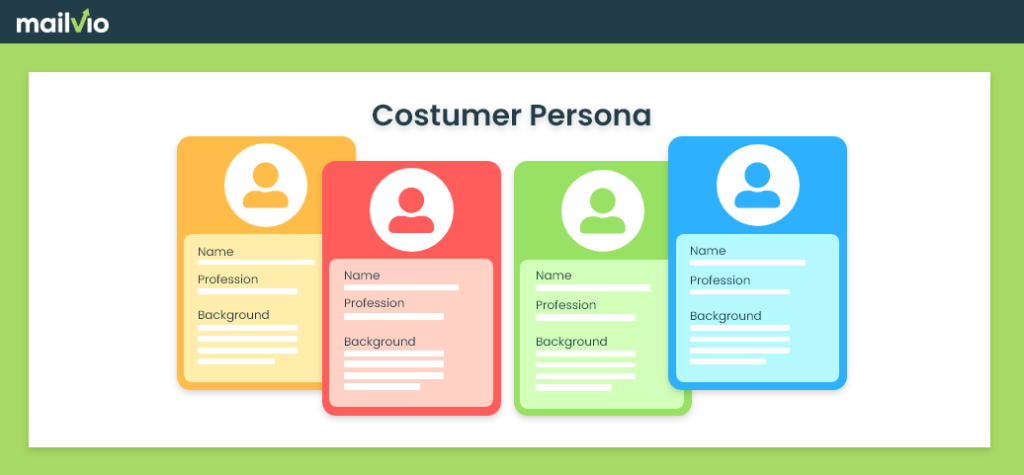 Set up a set of buyer personas containing the following information:
Psychographic data — preferences, values, perspectives, problems, and dreams
Demographic data — gender, location, income, occupation, age
Business models must be chosen carefully
In addition to knowing your customers' buying habits, you should also know where and how they buy products. How are you going to get in touch with them?
Some business models are:
The direct-to-consumer (DTC) business model.
Online marketplaces are a good way to sell. You can sell on popular marketplaces. There are a variety of audiences available on marketplaces such as eBay, Amazon, and Etsy.
Drop-shipping. With this model, you don't need to hold any inventory because order fulfillment is handled by a third party.
Decide on a Business Name and Register a Domain Name
Names aren't as crucial as niches, but they're still very important nonetheless. However, if you're not careful, you could lose your opportunity to open an online store.
Names are incredibly important to people. To be able to decide on the name, set yourself a strict deadline of 1-2 weeks. You won't achieve anything if you spend months figuring it out and may never get started.
It is important to pick and register a domain name for your business. By doing so, you can reserve the right to use that brand name exclusively.
It's hard to have the same business name on the market. People might mistake your company for another.
This can help you determine whether a similar business or domain name already exists. And why you should create a unique and original name. There are already some instances where famous brands sued local brands for having almost the same business name.
To help you pick a name, here are a few dos and don'ts:
DO's:
The name should have an available .com domain. The .com domain ending is still the most common, despite other extensions becoming increasingly popular. Ensure that your customers can find you easily by creating a search engine friendly website!
You should choose a name that can be easily pronounced. Some people have trouble spelling! Be sure that the name sounds like it is spelled, and be sure that it is pronounceable. The wrong spelling of a URL will then lead to the wrong site.
Make your name meaningful. Ensure that your business name is relevant to your niche. By doing so, people are more likely to understand what you do. You can use it as a background story for media pitching if it has a more personal significance.
DON'T:
It is best to avoid naming the product after a specific product or line of products. This may be tempting if you intend to focus on selling one extremely innovative product. The problem arises when you decide to branch out in the future. Then you are forced to stick with what you currently have.
It's not a good idea to come up with a long name. A good name should contain no more than 1-3 words. As with pronunciation, the more easily people can spell and pronounce a name, the more likely they are to remember it.
Do not choose business names that are composed of both words and numbers. Clearly, this is an obvious point. You should not do that unless you want to come off as unprofessional and dodgy.
Choose an E-commerce Website Builder
There are different types of e-commerce platforms with different native features and extensions. When it comes to creating an ecommerce store, there are many platforms to choose from. One of the website builders we recommend is Kyvio.
Kyvio is an all-in-one marketing platform that gives you everything you need to build an online business. You will find all the latest and most effective digital marketing tools in this platform.
In addition to building the ideal website in seconds, you can also learn and improve your skills. Inside Kyvio, you can see some of its well-built features, including:
Cloud hosting
Export to HTML
Conversion booster
WordPress Plugin
Built-in SSL
Advanced email automation
Powerful SEO
Premium membership
The most important features of Kyvio are the following:
Funnels
Memberships
Affiliates
Agency
Mailer
Setting up the Shipping Process
Decide what your shipping policy will be.
Customers should be aware of your shipping policy before they make a purchase. It should clearly explain your pricing and service terms as well as any limitations.
You should consider the following questions when creating your shipping policy:
Are you charging a flat rate, a variable rate, or free shipping? Decide on a reasonable free shipping threshold to encourage more buyers to order.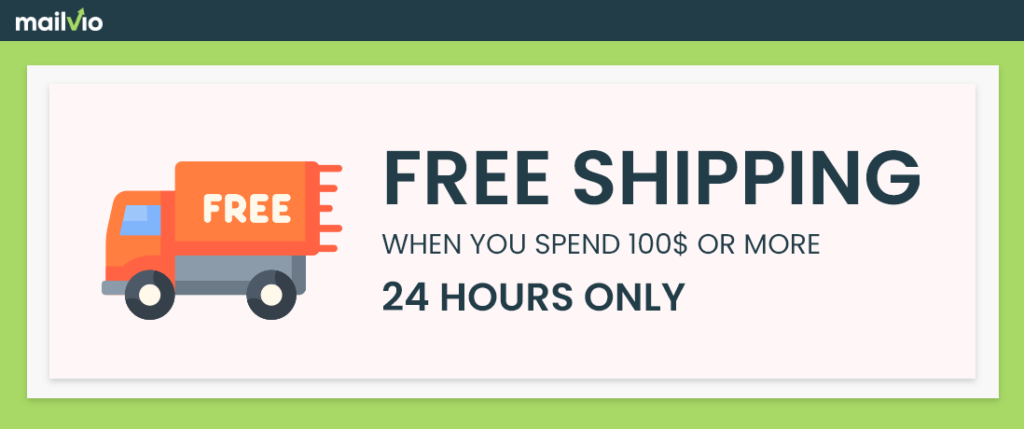 This can increase the average order value.
Furthermore, a different flat fee can be charged depending on the type of delivery. For example a standard, priority, 2-day, etc.
Which carriers do you use for shipping? Shipping restrictions, delivery times, and pricing vary between carriers.
Among all the options available to you, focus on those offering the best value. Providers who offer lower prices may not accept bulky items or don't offer insurance if something goes wrong.
Are you planning on shipping internationally? To increase your reach, consider focusing on nearshore markets at first. Then, consider offering services internationally.
Choose a shipping solution for e-commerce.
Comparing shipping rates is possible with shipping solutions. Apart from that, you can create shipping labels and automate the delivery process.
Look for shipping platforms that can be easily integrated with your e-commerce platform as your top priority. Pick a shipping solution that matches your operations workflow.
Create a Business and Obtain a Sales Tax ID
It is time for you to consider setting up a business entity after you have created your website and your products. By creating a separate entity, you can operate your business independently of you.
The implication of this is that you won't be held personally accountable for the actions of your business. The liabilities of your business won't affect your personal assets.
Incorporating right away is not necessary.
If you do choose to incorporate, it will protect your personal assets, however you can also start as a sole proprietorship without formal paperwork. This is, however, a risky move.
Since we aren't lawyers, we can't give legal advice. It's best to consult a business lawyer for advice if you have questions.
Sales tax imposed on online businesses
Your online store will have a sales tax nexus in every state where you have a physical location. This includes employee count, inventory, and property.
Say you live in Chicago, and you have an office in your garage as well as employees, and all your inventory is based there. That means your nexus is only in one state. The customers in Chicago are the only ones subject to sales tax.
By branching out into another state, you will have nexuses in two places. In all states where you have a nexus, you can collect sales tax, but you must first obtain a sales tax permit.
What are the steps to obtaining a sales tax permit? First, you need to register for a permit on the website of the Department of Revenue in your state. A sales tax permit in some states is free, but you'll have to pay a small amount in others.
Your state will inform you of when and how often you need to pay your fees once you've registered for your permit. You may need to pay quarterly, annually, or every month.
The paperwork may be a bit tedious, but don't shrug it off. Many states don't allow the collection of sales tax without a permit.
Adding Products to Your Online Store
Your website should be eye-catching and interesting. Organize your product category pages, so it is easy to find products in your store.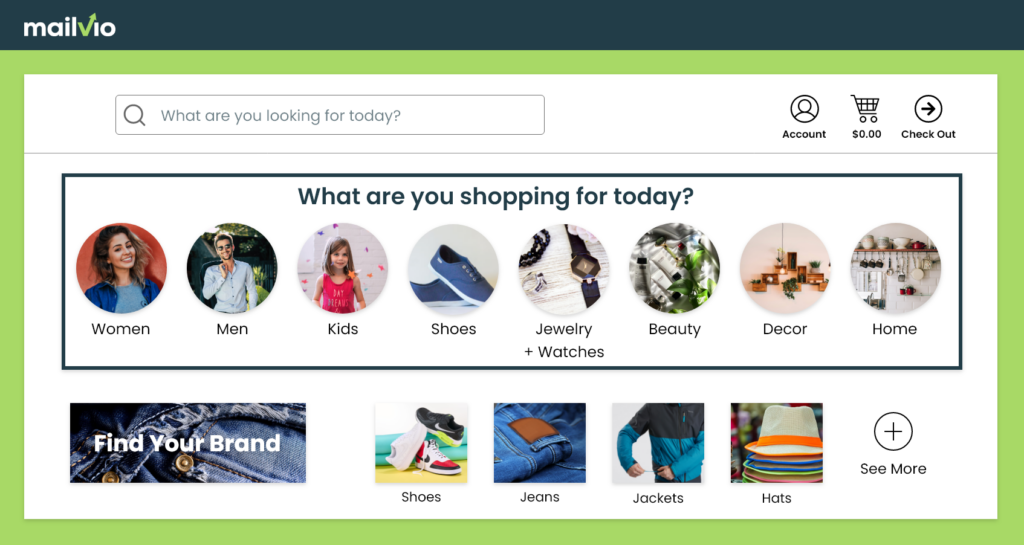 Use descriptions that are compelling and graphics that will increase sales.
Information about the products
Describe the product in a way that addresses the customer's needs. Highlight the main benefits of the product and give details of its features.
Include an explanation of whom this product is for. List the essential product characteristics. Such as the product's size, material, etc.
Remember to keep your product description free of complex jargon. Try to keep your sentences short and concise.
Ensure that product images are good
When it comes to product photography, don't cut corners. Consider hiring a professional photographer to capture your photos.
If you don't have the budget for a professional photographer then you can do it yourself. Using a homemade photography setup, take attractive images for your products' images.
Category of products
In website taxonomy, relationships between product pages are established and managed. Your catalog will look better if it has categories based on products. You'll have an easier time finding your inventory as a result.
Most garment retailers list categories based on gender, size, style, and price. The sites with a large stock also include bonus categories to make it easier to find products. It is common for them to be based on search inquiries from customers or seasonality. A thanksgiving gift category, for instance, can be added.
Add additional product category filter choices when designing product category pages. The following are very convenient: "Size", "Price range", "Color", "Material", etc.
Promote your New Online Store
You're now nearing the end of how to start a online store.
You can now proceed to establishing your company and setting up your website.
There is just one more step left: developing a marketing plan for your online store, which we'll discuss here.
Below are three ways you can market your product. Listed below are three of the best ways you can go about it, but there are plenty of other options as well.
Marketing through social media
It is important to be present where your potential customers hang out.
Build a social media page and keep it relevant. You can share posts on Facebook or tweet about your products. Post pictures on your Instagram and so on.
You might also want to try creating a content calendar.
It's possible to schedule and create posts in advance. It is always a good idea to have some holiday plans in place.
Search engine optimization and content marketing
There can be exactly the same products on two different online stores, and you'll see very different results. When one store is properly optimized for search, and another one is not, you will see these results.
Online selling is really all about numbers at the end of the day.
If you want more people to visit your online store, you have to increase its popularity.
In addition to maximizing conversion rate, you must also maximize retention rate.
SEO and content marketing play a crucial role in this. Good content will boost your rankings and bring customers to your online store. This will even increase sales by building trust with your visitors.
Email marketing
Email marketing is a cost-effective way to market your brand or sell your products. It has existed for a long time.
Today, it's one of the most effective ways to reach your prospects. It's a great way to grow your business. All other marketing channels cannot compete with it.
Building and maintaining an engaged subscriber list will give you the highest ROI. Send your messages only to people who are interested in receiving them. These are people who opted in willingly to receive your messages.
Leads are converted into customers by effective email marketing. The technique converts one-time buyers into repeat clients.
The use of an autoresponder will make your Email marketing campaign even easier. You can set up autoresponders to send out messages as soon as a person subscribes to your list. Automation makes campaigns easy and manages one-to-one communication with recipients.
If you're interested in using an autoresponder you might want to check out Mailvio.
Mailvio is a full service autoresponder. It has automation and built-in SMTP.
Creating a campaign is quick and easy, and you can test its effectiveness. The platform has segmentation features, as well. Through tags, dynamic audience responses, and geographic tracking, you can get to know your leads and increase sales.
Launch Your Online Store
With everything in place, and you now know how to start a online store, you can now launch your online business.
Give your new website a quick test-drive after it has moved from stage to production. Thus, you will be sure that you have covered all the bases in terms of design, performance, and navigation.
Go over these points to see if everything is set.
See what the checkout process will be like. You can also check out the payment process while you're there. The more payment options it offers, the better.
After that, be sure to double-check the descriptions, images, etc. of your products. Ensure that they are well-crafted.
Examine your website's user interface to see how easy it is to navigate. Take a moment to consider how you would view the website if you were a customer.
Ensure both your desktop version and your mobile version of the digital storefront work equally well.
There are a lot of things that you should review, these are just some of them. When putting together your online store, don't rush.
Final Thoughts on How to Start A Online Store
It was a rather lengthy article, and it dealt with a lot of topics. Feeling overwhelmed is completely understandable at this point.
All you need is a broad, overarching plan that will allow you to see the big picture.
You should begin by defining your financial goals for the year. How much income would you like to achieve?
Determine your monthly revenue goal by breaking it down.
You should figure out the number of items you will have to sell every month based on your estimates.
Plan your strategy after you have determined how much you need to sell.
As a final thought. Don't wait for the perfect opportunity to start an online business. Start one now.
The road to online commerce is different for everyone. One thing that remains the same is the process for getting started. It's important to pick an e-commerce platform that fits a need.
Like what we said, you can start planning now but don't rush the process. It takes time to craft a well performing business. Try to see the bigger picture when making decisions. Use the right marketing strategies. And remember to have fun every step of the way.
Hope you have found this article on "how to start an online business" helpful. Good luck with it, and we wish you success in your venture.