The value of a brand in the eyes of the target market determines the success rate of your venture.
For building brand awareness and presence, it is essential to implement an effective email marketing strategy.
Email marketing is viewed solely in terms of sales by many online businesses.
One of the best marketing strategies for increasing sales performance and strengthening a company's position is to build strong relationships with an email list.
Well Executed Email Marketing Will
Build direct customer connections to build customer loyalty
Boost the return on investment of any marketing campaign
Build a brand that subscribers can rely on, increasing the value of a brand in the process.
Reduce the unsubscribe rate from email lists
Simply put, email marketing is one of the most effective strategies for encouraging long-term habitual interactions with a brand.
Here are a few effective methods to reinforce brand awareness with email marketing.
Constructing trust and authority through email marketing campaigns that add value to consumers' lives is a tried and tested method.
One of the best things about these methods is that you can use them immediately in your email marketing plan.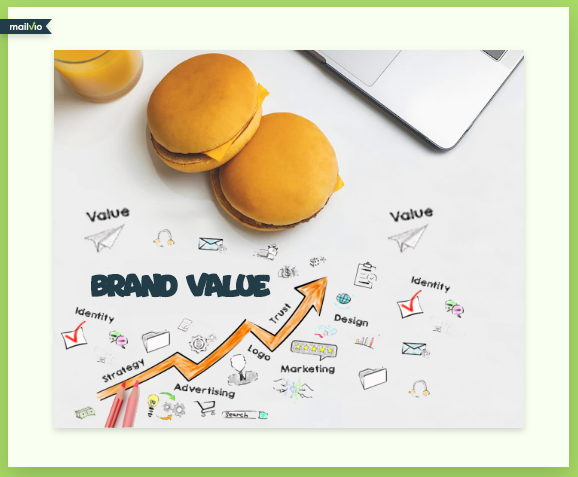 Using Email Marketing For Building The Value Of A Brand
Marketing via email is considered to be one of the most effective forms of marketing.
Businesses can communicate with customers in their inbox, where they spend most of their quality time.
The act of subscribing to an email list shows that the user has expressed a desire to share and engage with the brand.
According to research, this makes them a valuable lead, and the evidence backs it up.
A customer makes a purchase as a result of receiving an email marketing message 66% of the time.
In terms of helping your business acquire new customers, email is 40 times more effective than Facebook and Twitter combined. The average return on investment for email marketing is $38 for every $1 you spend.
What are the reasons for this?
Due to the fact that email offers brands the chance to communicate regularly and directly with loyal customers.
The development of the value of a brand along with awareness among other marketing channels. Like social media channels and search engine optimization (SEO), is certainly crucial.
In spite of this, it must be said that none of the other methods of communication. Offers the kind of direct interaction that email does.
A simple definition would be that it forms the most significant part of any brand awareness-building effort.
Strategies For Enhancing The Value Of A Brand In Marketing Campaigns
A Layout For Your Campaign
It has been said that humans are highly pattern-motivated animal species.
The want for pattern recognition is precisely this component of solid brand awareness that lays the foundations for adoption.
If you are looking for an easy way of creating this, you can create an HTML email template that factors in the company's objectives.
The following points must be taken into consideration when planning out your email copy:
Are there personal signatures or company names in the email message?
Do you think the logo was used right?
Consider what fonts, colors, call-to-action, and layout is suitable for your business
The details of the company displayed clearly will aid.
There are a number of ways to reinforce brand recognition using email marketing layouts.
The ability to instantly recognize an email will increase the consumer's confidence in it.
Character and Voice Tone
Your image and reputation are what's going to separate you from the competition.
The personality of a brand's marketing communication should be consistent with all points of contact with the consumer.
How do you define the tone of a brand? Is it serious or friendly? Are you going for a sarcastic or a jocular tone of voice?
The majority of customers will rely on a brand that represents its values well. Its reputation is kept to a tone that will instill confidence and reliability in their eyes.
Assemble A Landing Page That Complements The Layout
A successful email marketing sales funnel requires a landing page customized to match the email template.
When a customer sees a compelling offer, eagerly clicks on the "call to action" to redeem it. Only to be directed to a landing page that doesn't contain the offer at all can be absolutely frustrating.
Do not overcomplicate things. No benefits for either party in that.
When the email and landing page ask the customer to complete a certain task. Ensure that they know what that task is and that they can perform it.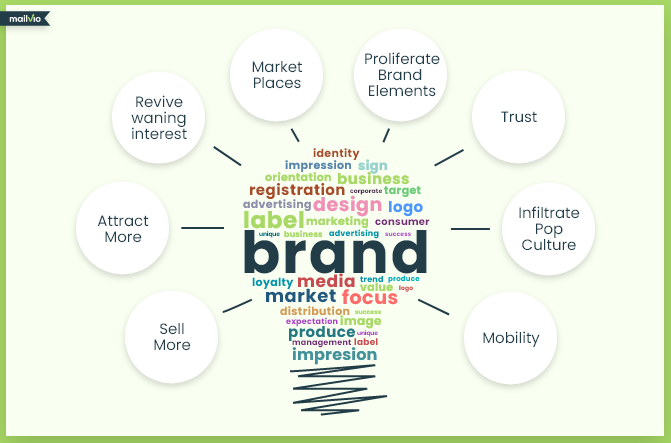 Your Email Strategy Must Produce Results
Email newsletters that contain graphics tend to perform better than those that only contain text.
Users are also more likely to open messages from brands that are familiar to them. That's why you should always include the logo of the company.
When used in the top area of an email, an image can convey a brand's message very clearly. By using a compelling image in this area, the brand can often increase the chances of an email being opened. People's perception remains king.
Make sure you include a singular call-to-action so that the reader knows exactly what they need to do.
I would recommend that you split test all your email campaigns as a further tip. In a split test, a separate call to action, a different graphic, or a different template might be tested.
To optimize the weaker performing campaign to increase its conversion rates, it's important to always take into account the weakest performing campaign.
Send An Introductory Email
In the introductory email, you will have the chance to set the tone for all future correspondence through email.
There are still a very large number of online businesses that are not using it. That's almost impossible to believe.
Follow-up emails with the first few emails usually get the highest open rates, so why not take advantage of this great example?
Providing the newly subscribed user with information about future email correspondence will make a brand seem more personal. Based on the data provided.
You could include a personal note from the manager or a member of the management team. If you really want to make a subscriber feel valued.
Alternatively, you could allow them to choose the frequency of email correspondence they would like to receive. Daily, Weekly, Monthly, etc.
By doing so, the customer will feel more involved. They do not have to worry about being overwhelmed with emails they will not open.
Depending on the links that the subscriber clicks. The email could contain a selection of links to select from and then transfer them to other lists or add tags to them.
Using an email message to segment users in this way can result in numerous opportunities for email personalization in the future.
Refrain From Repeated Marketing Approaches
There are many forms of electronic communication available today that allow brands to communicate that they are authorities in their field.
Brands that only care about sales will find that they have a high email bounce rate. Which in any case doesn't benefit anyone.
Customers are more likely to remain loyal and offer repeat business if you offer solutions to problems they face.
When offering solution-focused email content, customers will not only remain engaged with the brand. But they will eagerly wait for the next follow-up email that you send.
We will begin to see sales a little later on.
Deliver Emails On A Consistent Basis
There was a discussion earlier about the importance of being consistent with your branding and tone.
You should also ensure that you are consistent with your mailings. This will also help with your relevance in the eyes of subscribers.
Consider this, don't bombard your subscribers with 10 emails in one month only to send two emails in the following month. Remain in the loop at all times.
Design a setting where they are already anticipating a message from you as soon as possible.
By doing so, you can keep them interested in what you are doing and maintain their trust!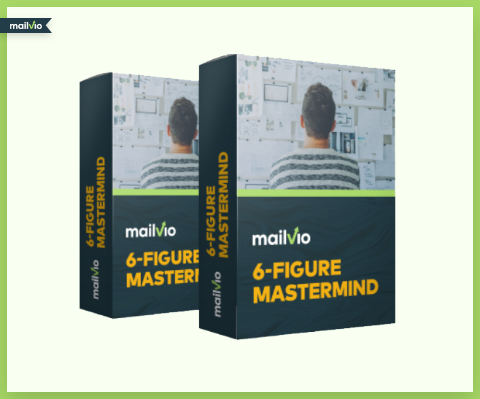 Classification And Customization
Those companies haven't taken advantage of list segmentation and deeper personalization. Are definitely missing out on a method of solidifying the value of the brand and creating a wider awareness.
The ability to segment an email list into highly-targeted micro-segments allows for more targeted product marketing. To the right customer segments at the right time.
Assume that you are a trading platform that caters to traders of all levels within your business.
With segmented lists of beginner, intermediate and advanced traders, you can target each (targeted email marketing) trading group individually.
In contrast to alienating beginner traders by sending them advanced trading material. The business can nurture the customer by providing beginner trading tutorials, tips, and tactics.
For more advanced traders, specific trading events and more advanced investment plans of action can keep them engaged.
For quite some time, email marketers interested in optimizing conversion rates have identified personalization and segmentation as conversion boosters in email content.
Brand awareness benefits entail, minimizing unopened email rates, and decreasing email list subscriber drop-off rates. And fostering confidence in the customer that the brand really does know what each individual customer needs.
The Final Verdict
In order to develop the value of a brand. Using email marketing, one must be consistent, deliver solution-focused content, personalize messages, and optimize campaigns at the highest levels. The value of a brand is what separates elite marketers from others.
Competitions are won by individuals who implement the tactics needed to win. In other words, do what u have to when it comes to improving the value of your brand. This article shows that a good understanding of the value of a brand is a key asset. To improve the worth of the brand, product, or service.