To explain email automation meaning, we first need to understand email marketing and the reasons it preserves to this day.
Even after all these years, businesses still continue to rely on email as an effective channel to reach their target audiences.
According to Statista, in 2020 there were about 306 million email exchanges every single day. What's more, that number is forecast to grow to over 376 million by 2025.
This bit of information alone should encourage you to start developing your own email marketing strategy. And using email automation is a sure way to amplify the effects of any email marketing strategy.
Speaking about email automation, it's been gaining a lot of traction in recent years. The space is developing rapidly and is on the cusp of being a huge disruption in how businesses operate.
Email automation allows marketers to send highly personalized emails to customers. The best part? It requires minimal manual input. It's a powerful tool that ensures businesses cater to their customer's needs by sending the right messages at the right time.
This article will discuss the meaning of email automation and the benefits it brings to the table. It will also give you a brief overview of some of the best automation tools out there.
Email Automation Meaning and Definition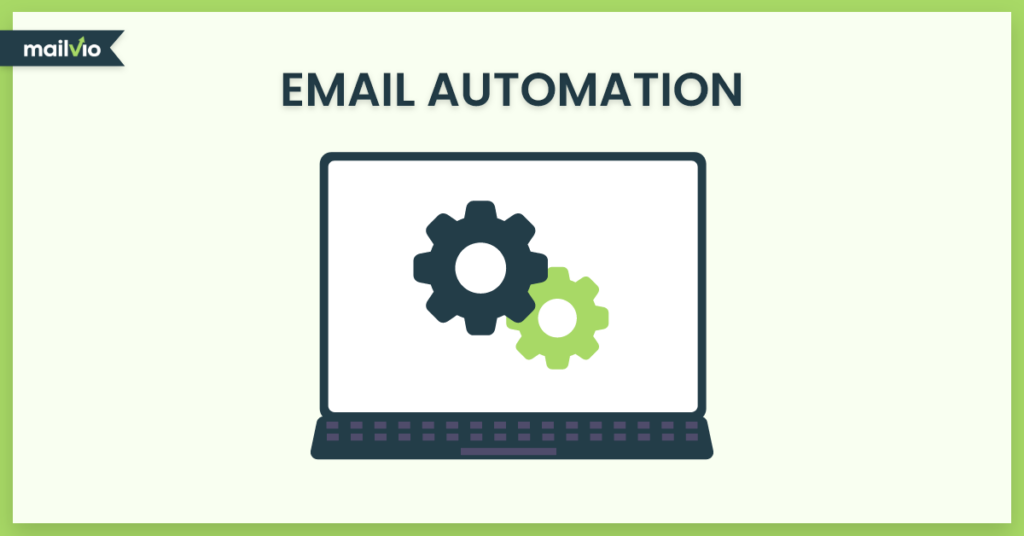 Automated email marketing uses automation technology to send customers time- or action-triggered emails.
For example, a marketer can use automation software to send out a welcome email when a new customer signs up. Or, they can send a "Thank You" email when a customer makes a purchase.
The emails are triggered automatically and the marketer can just sit back and relax.
This is in stark contrast to regular email marketing. With regular email marketing, one has to manually create and send out a message to each customer.
In essence, email automation takes over the boring, repetitive tasks and allows you to focus on more important things.
But it's not just automation that these autoresponders bring to the table. Indeed, a tool like Mailvio offers a range of other features, such as:
Segmentation,
Behavioral targeting,
Analytics, and much more (we'll talk about that more later in the article).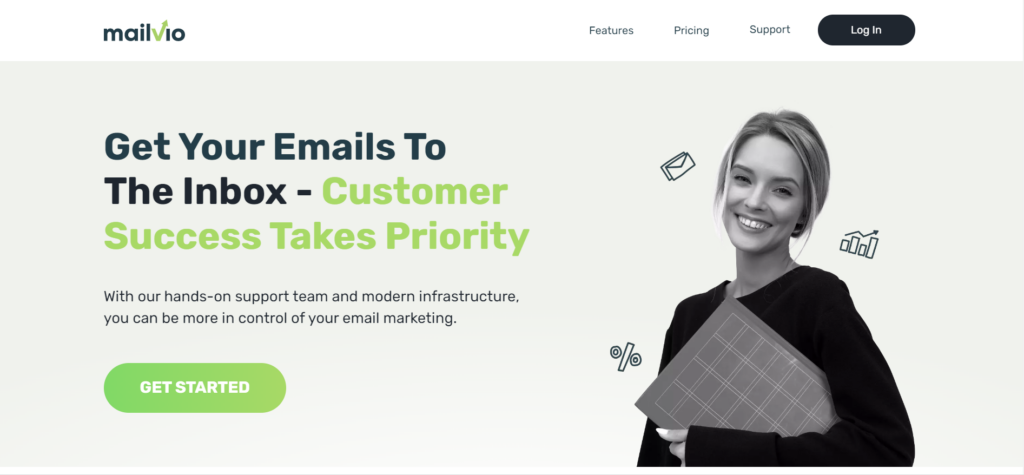 The point is, a good automation tool can really supercharge the relevancy of your campaigns. How? By personalizing each customer's experience based on hard data. 
When you take everything into consideration, it's easy to see why businesses are flocking to email automation.
The Benefits of Automation
Email automation offers a number of benefits, which we briefly touched on earlier. Let's take a closer look at some of the most important ones.
Enables Effective Customer Segmentation
Automation helps businesses avoid the dreaded "one size fits all" approach to email marketing. It allows them to create custom emails that resonate with each individual customer.
Marketers use automation tools to segment their lists based on a number of criteria, such as:
Customer behavior,
Interests,
Demographics,
Geolocation, etc.
This allows them to write and send relevant messages to customers based on their individual needs and preferences. And that leads to increased conversion rates.
Drives Revenue Growth
As mentioned above, automation tools send triggered emails to customers when they make a purchase or sign up for a new service.
Marketers leverage these "transactional" emails" to boost their sales by including highly targeted promotions or offers.
For example, they use order confirmation emails to include personalized product recommendations with significant cross-sell and up-sell potential.
This targeted approach results in turning occasional customers into loyal, repeat customers. That, in turn, leads to a substantial increase in revenue.
Offers Highly Personalized Customer Experience
A 2017 survey by Epsilon has found that 80% of shoppers are more likely to buy from a brand that offers a personalized experience.
You should definitely strive to harness the power of email personalization. Use it to provide " one-on-one" customer interaction and connection that will exceed their expectations. 
The key to email personalization is to use data to understand your customers. Then, it's just a matter of providing them with the right messages at the right time.
For example, you could include their names in the subject line. You could also provide a special offer tailored to their specific needs.
The point is, email automation will help you collect relevant data about each customer. That will allow you to create highly personalized customer journeys.
Allows You To Expand Your Marketing Efforts
Businesses can only send a limited number of messages due to factors including staff size and capacity. 
These restrictions also limit the distribution of promotional content, which can stall a company's growth.
This is where automation also comes into play. It can help you scale your targeted email marketing efforts by a huge margin without draining your company resources. And that will help you convert more of your emails into leads, and ultimately, sales.
Improves Deliverability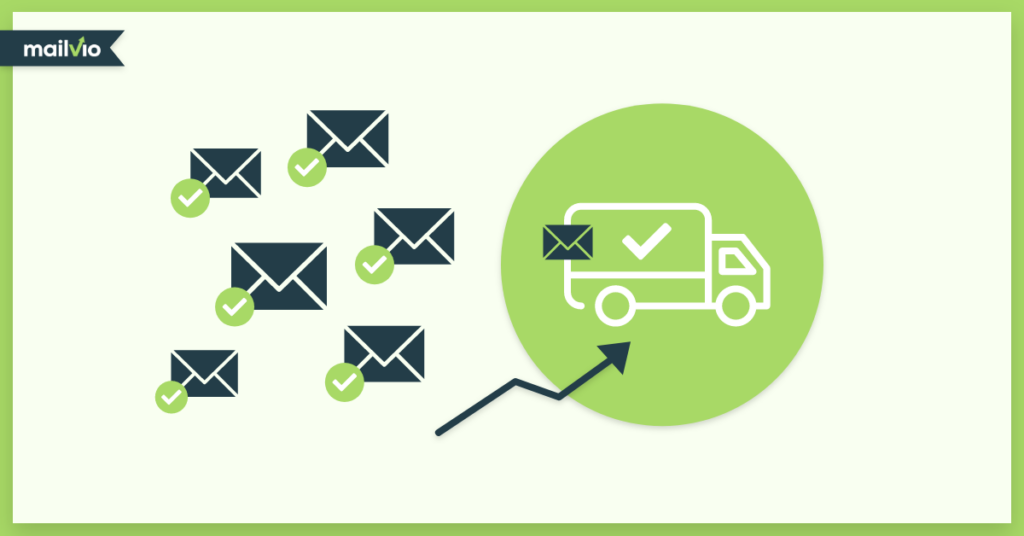 Poor email deliverability rates can negatively impact your company's revenue and overall brand image.
Spam traps, "polluted" email lists, spammy or low-quality content, and other technical issues are the main causes of low deliverability.
With the help of email automation (and some basic email list management skills), you can ensure your emails go straight into your subscribers' inboxes.
Automation also allows marketers to analyze their campaigns and improve the quality of their content.
As mentioned above, better content improves deliverability rates, which leads to:
Better conversions,
Higher customer satisfaction, and
Lower unsubscribe rates.
Ultimately, it all leads to a significant increase in sales and revenue.
7 Email Marketing Automation Practices You Should Use
Using email automation is one of the most important aspects of email marketing. Here's how you can use it to your advantage:
Send Newsletters
Sending email newsletters is an excellent way of keeping your customers updated about what's new at your company. 
The idea behind this form of marketing is to provide helpful information in a non-intrusive manner.
Email newsletters are one of the oldest marketing weapons in the marketing toolbox and are a key component of marketing automation.
They are quite easy to set up if your automation solution features newsletter templates and an intuitive drag-and-drop email builder. 
Automating the distribution of your newsletter will ensure it gets to all intended recipients.
Re-engage Passive Subscribers
Email automation allows you to try to re-engage consumers who have lost interest in your brand somewhere along the line.
This practice is especially valuable if you consider that acquiring new customers costs up to five times more than keeping existing ones.
That's a good enough reason for anyone to try to re-engage customers who haven't opened a message for a prolonged period of time. 
You try to entice them back into the fold by including a special offer, a discount, or a bonus in the email.
You could also consider giving them some unique offer as a last-ditch effort to win them back.
Send Cart Abandonment Emails
Boosting sales and revenue is directly linked to reducing shopping cart abandonment. And email automation is the perfect technology to help you reduce your cart abandonment rates.
We recommend using an autoresponder to send out a series of follow-up emails after a customer abandons their cart.
These follow-ups could contain a link to the cart page with a discount code or a special offer.
By providing the right incentives at the right time, you can encourage customers to finish their purchases. 
Set up Automation Workflows
Using an email workflow, you can create a series of automated messages based on your subscribers':
Contact information,
Behavior, or
Preferences.
Each of these emails is sent with a goal in mind, such as delivering a specific offer or encouraging a purchase.
Through triggered personalization, automated workflows give marketers the opportunity to reach the right people and guide them through the buying process.
You can create and send automated workflows to leads who:
Joined your list
Viewed a specific website page
Are located in a particular zip code
Have a birthday or anniversary coming up, etc.
Make sure to include nurturing emails in your workflows to nudge subscribers closer to conversion.
Clean Your Email Lists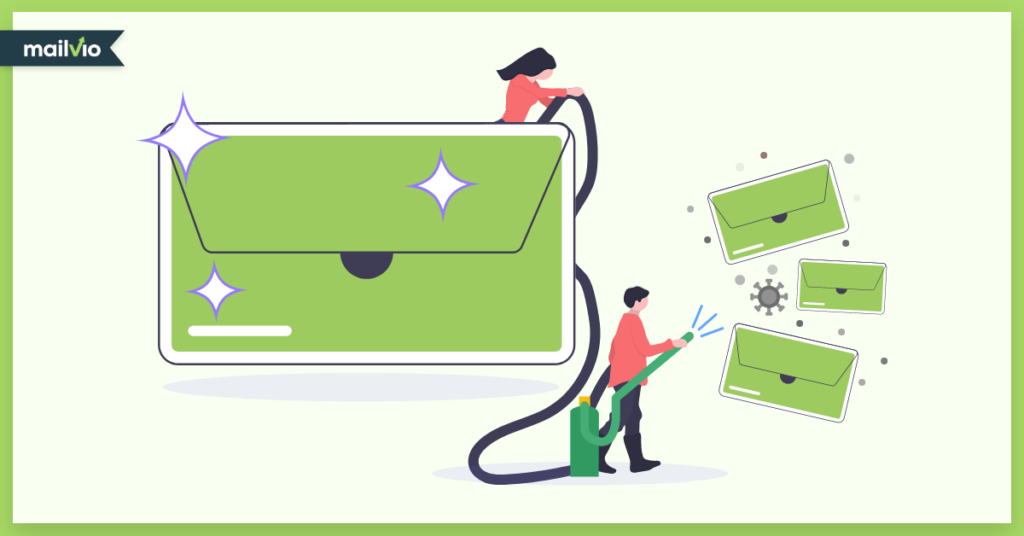 Cleaning your email subscriber list is an essential aspect of email marketing. In order to accomplish this, you need to remove non-interested and inactive contacts, and also honor unsubscribe requests.
Email list cleaning helps keep your messages from going to spam by addressing two common issues:
Removing inactive email addresses
Improving deliverability and sender reputation.
An automation tool like Mailvio offers a perfect solution for cleaning your list.

It will automatically identify and delete spam traps, inactive subscribers, and invalid email addresses.
Utilize A/B Testing
A/B testing, or split testing, is invaluable for digital marketers. It involves sending two different variations of an email to see which one performs better. You can use Mailvio to A/B test to test the performance of elements such as:
Your subject line and/or preview test,
The copy
The email design, etc.
You can also use A/B testing to find out when is the best time to post & send emails for maximum impact.
If you run A/B tests regularly, you will see a steady improvement in key metrics such as open rates, click rates, and conversion rates.
Use Analytics to Measure and Optimize
Speaking of metrics, any good automation solution will offer you a variety of analytics tools. These tools will help you to see how your subscribers engage with (and respond to) your emails. 
The most important email marketing KPIs and metrics you should track are:
Open rates
Click-through rates
Conversion rates
Leads generated
Average order values
Average customer lifecycle time
The rest of the metrics are optional and can help you gain a deeper understanding of your customer base. The more data you have, the better you can tailor your messages to each subscriber's needs.
Make sure to test your emails on multiple devices, as well. That way, you can check that the text is readable on any screen and that the images look good on mobile devices. 
Bonus Tip: Check out these additional email marketing best practices that will boost your ROI.
Conclusion
Email marketing remains a powerful weapon for attracting new and retaining old customers. In terms of ROI, it boasts a whopping $42 return on investment for every $1 spent.
But in order to get there, you'll need the help of the right automation tool. We recommend using Mailvio, which packs all the useful features mentioned above, and then some.
Read these Mailvio comparisons to see how it measures against the top autoresponders on the market.
What is your favorite email marketing tool? Share your experience in the comments below and don't forget to visit our blog!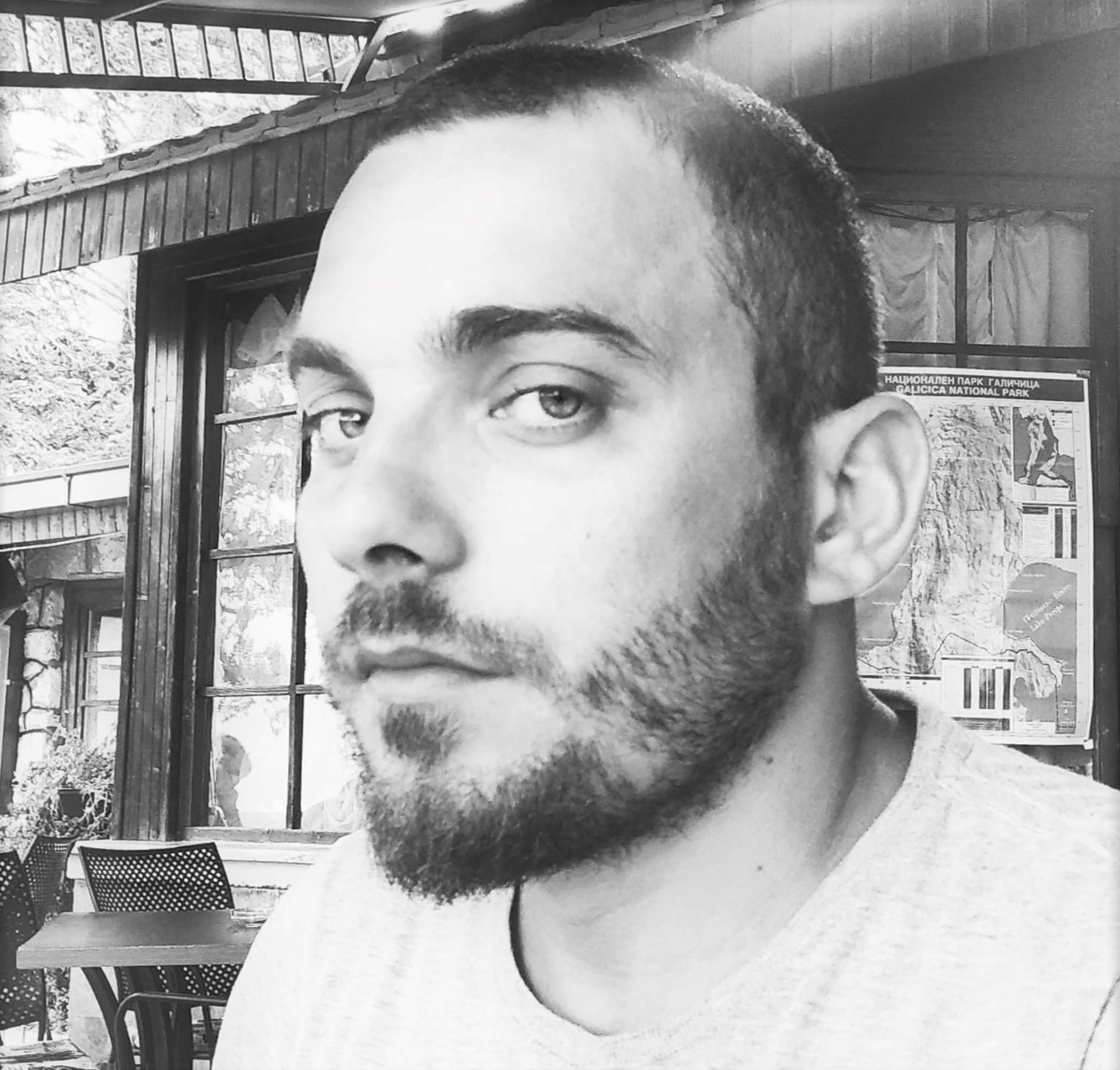 Vladimir is a passionate content writer and digital marketing enthusiast. With over 3 years of experience in the field, he loves sharing his insights on topics ranging from content marketing and SEO to social media strategy. When he's not writing, you can find Vladimir exploring the great outdoors or experimenting with new recipes in the kitchen. Connect with him on LinkedIn to stay updated on his latest articles and adventures.