Email marketing has grown tremendously over the last year, so it's only natural we adapt to the innovations and utilize email marketing best practices.
This article will give you a complete guide on the best practices.
If you're new to email marketing or consider yourself an expert, you likely want the same thing, to send the best emails.
Do you have a firm grasp of how everything works?
Read on and follow these email marketing best practices that'll keep your customers engaged. Improve your ROI, and get your campaigns going in 2022 and beyond.
Did you know? With Mailvio you can create stunning and highly-captivating email campaigns in a matter of moments.
It comes with 100+ ready-made templates, an intuitive drag-and-drop editor, and other practical features. That'll help you deliver your campaigns straight to your subscribers' inboxes.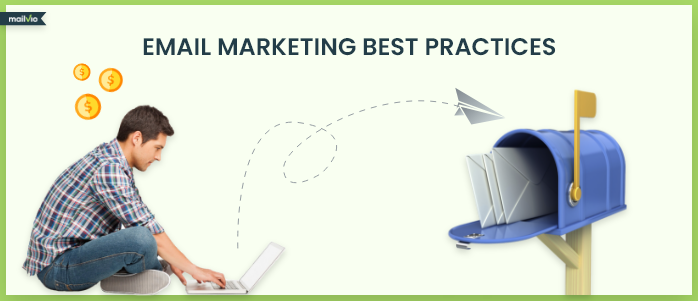 Email Marketing Best Practices Include:
Send Greeting Emails
One of the most effective ways to get your message across is by sending a welcome email. Which is one of email marketing best practices. And a good practice overall.
The latest data we have indicates that average open rates for emails are over 80% – and click-through rates are around 22-25%.
The welcome emails will assist you in keeping your list clean and improving your email deliverability.
This means that if someone enters the incorrect email address, the welcome email will generate a hard email bounce. As a result, your email provider will notify you to remove that email address from your list.
Therefore, your email subscribers' reassurance grows that the sign-up process worked, and they will receive the information they requested soon.
In addition, they make it easier for you to connect with new subscribers. You can increase the chances of a click-through by offering something valuable or exclusive at the beginning of their journey.
Schedule Your Email Marketing Campaigns Perfectly
It is the desire of every email marketer that their newsletter be at the top of the inbox.
In the end, most subscribers will pick the emails they see first out of all the emails they receive.
What is the best time to send your emails? Nothing like perfect timing.
Generally speaking, the best time to send an email depends on the individual. The best time may vary depending on the location, the industry, and the audience.
Email marketing best practices include. To send your emails using a send-time optimization algorithm using automation. These tools adjust the send-time for each individual subscriber automatically, based on their previous behavior.
if you do not have the option of using a send-time optimization algorithm. You should keep in mind the following results and probably send out your emails early in the morning.
Make Your Email Repetition Right
One of email marketing best practices includes finding out how frequently you should contact your subscribers.
This can be a tricky thing to do if you are new to it.
Looking at the mailing frequency data. We see those email marketers who send one newsletter a week get the best average open and click-through rates.
According to our analysis, 49% of all accounts send one newsletter per week. It is important to consider that this data does not exclude marketers who send triggered emails or RSS emails. A crucial part of email marketing best practices.
More About Other Repetition Rates
Estimates show that 19.5% of companies send two newsletters per week, while 9.32% send three newsletters. There are 5.5% and 3.93% of companies that send four and five emails per week, respectively.
Most marketers are interested in maximizing ROI through email campaigns. We should look at the total number of conversions generated rather than average click-through rates.
Based on that assumption, you might be better off sending two or more emails in the same week.
In order to be certain, we need to consider other factors. How much extra revenue you'd make from sending an additional campaign, how many subscribers would leave your list after receiving too many messages. Plus the cost to replace those leads.
It is worth mentioning that Return Path in 2015 conducted a study that focused on the consequences of both under- and over-mailing.
As a result, undermailing leads to missed revenue opportunities. Lower lifetime value, lack of inbox presence, poor or inconsistent sender reputation. Inability to maintain a clean list and avoid spam traps. And, counterintuitively, higher complaint rates.
The result of overmailing is lower engagement, increased opt-outs, and a reduction in visibility for all subscribers, as well as higher complaints over time.
There did not appear to be a clear winner when it came to the optimal frequency for mailings.
About 83 percent of all email recipients we're able to tolerate about five emails per week. From a given sender before their complaint rates increase.
In my opinion, that number is a bit extreme and I wouldn't suggest you start sending out emails five times a week. That Wouldn't add to email marketing best practices.
In the end, it all depends on your market and your products.
Consider segmenting your audience into two or more groups and attempting to send one additional email campaign. To see if you achieve better results – both in the short and long term.
You can in fact ask your audience to manage their own frequency. Use an email preference center, if you're not interested in experimenting.
You can control how often you send emails, but you can't always see how frequently triggered emails reach recipients. Especially if they're sent in response to an action.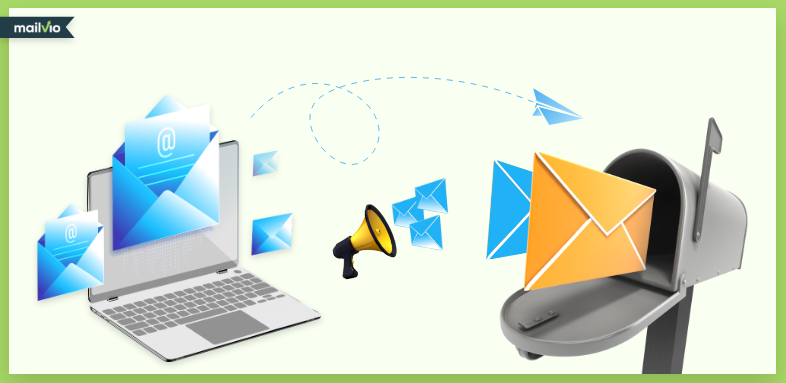 Deliverability of Emails Matter
Your campaign's success depends on how well you deliver your emails. Whether your emails are interesting or beautiful does not matter. Your subscribers will not click on them if you don't send them.
Verifying the email addresses you send to will allow you to make sure you receive your message. The easiest way to ensure the email address exists and is valid is to use an email checker.
Marketers often believe that email deliverability is the sole responsibility of their email service provider. However, email deliverability is much more than that.
Email content affects your deliverability, frequency, and list-building strategies.
Using all the email campaign best practices described in this article will help you to improve your performance.
Make Sender Name Indelible
Always make a good first impression. First impressions last.
The last email you make can be the most important in email marketing.
There is a good chance that your subscribers will not bother opening the email if it fails to stand out and build trust.
Your future campaigns could go straight to the garbage if they ignore your newsletters a few times in a row.
As a result, you should pay attention to your sender name as an email marketing best practice.
Consider it to be a brand name for your business.
What do you need to do to make that happen?
To begin with, your sender's name should be easy to remember and recognizable.
There is also the matter of offering value to your clients. That's always important. Fortunately, this article has plenty of tips for making your sender's name identifiable, so let's focus on that.
As far as we're aware, no one has ever studied which one works best.
It seems to be a matter of preference and what suits your brand voice guidelines.
If you have a strong employee with a good personal brand who's associated with a particular campaign. You could use the combination of [Jim] from Skyairs.
However, this might not be the best strategy for business-to-business emails. Where it is more important for the message to originate from the brand directly.
You should use these concepts, compare them with your brand voice guidelines, and carry out A/B testing.
Once you have found the one that works, stick with it. Don't fix what's not broken.
Eventually, people will get used to seeing the same name over time. In this case, if you change it later on, they might not immediately associate it with your brand.
As well as the sender address, you have to consider the recipient address as well.
Your recipient's email provider may not accept your emails if you change your address too frequently.
If you want to avoid problems with email delivery, then don't change your email address too often. Send from your company domain (not Gmail or Yahoo) and use a trusted address.
Get Rid Of NoReply@
The noreply@ address is too ironic in a way.
The majority of marketers will swear that their customers are the heart of their business.
They care about the opinions and feedback they receive, both positive and negative.
Once they have earned their trust and convinced them to fill out an opt-in form, they use an email address that says:
"You are not important enough for us to check this inbox.''
I completely understand that the sheer volume of automated replies and out-of-office messages can often be very overwhelming. Your emails may seem as if they are not important to people, and they will never respond to your emails.
The customer may see things differently from you, however.
Don't make it harder for them to provide feedback by making it harder for them to provide it.
In order to make your business visible where your customers are, you probably have business profiles on Twitter, Facebook, and LinkedIn. This will allow you to remain accessible to your customers.
It's similar to email marketing.
You never know, maybe those who care enough to hit the reply button will end up being the best ambassadors for your brand.
The benefits of dropping the noreply@ address far outweigh the disadvantages.
Verify Subject Lines
There is evidence that up to 50% of subscribers decide to open an email based on the subject line of the email. That's amazing right?
There is a reason for this.
Aside from those who open every email, your recipients will typically view three things before they open or ignore your message. Name of the sender, the subject line of the email and the preheader.
They might also see filters and labels, depending on their email client and your settings.
Given that the subject line is much longer than the sender name and preheader, it plays a big role in what subscribers do.
What is the best way to write an effective email title?
The first thing you need to do. Take the time to craft them.
Treat them as the most important part of your email campaign – and they absolutely are the most important part.
The last thing you should do. Leave it until the last minute. Be sure to schedule a time to do some A/B testing of your subject lines. Rather than following your instincts, make use of data.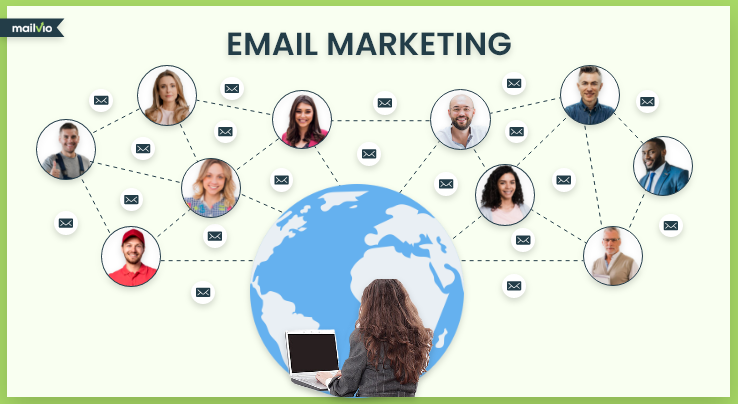 Creativity Is The Key
You could also add emojis and personalize your message. Data has shown that both of these factors have a positive effect on the average email open rate.
Get out all the aces you have in your copywriting sleeve. Make use of power words, questions, idioms, and other techniques that may make a difference in what you're trying to accomplish.
Always keep in mind who you are contacting whenever you make contact.
What is the process of opening your emails? Which devices do they use? At what time and in what place do they click on your emails? And what is their interest when it comes to your emails?
Authenticate Opt-In For Use
Email list quality always trumps quantity in our discussions about best email practices.
Despite this, there are many marketers who are afraid to use confirmed opt-in for their campaigns.
Which shouldn't be the case considering the following data.
The industries that utilize confirmed opt-in more often tend to outperform those that do not. No surprises there.
It is the same story in places with stricter laws, such as Germany or Europe in general.
In areas where marketers don't have to pay as much attention to how and who joins their email list. They often outperform the places where they don't have to pay as much attention to who joins.
The purpose of this article is to explain why it is worthwhile to use double opt-in. Why don't you try it out and see for yourself?
You will at the very least be able to improve your deliverability – which is still a big win for you.
Easy Unsubscription
One of your main goals as an email marketer is to grow your list, which is of course one of your main aims.
You should keep it in mind. That even if you spend a lot of time and resources on getting people to subscribe to your mailing list. They may decide to unsubscribe at some point down the line.
Depending on the circumstances, there could be many reasons for this. You might find that, for instance, they cannot use your service because they have moved to a new location.
Perhaps they have already purchased a similar product elsewhere. There's no point in holding a grudge and forcing people to stay on your list, no matter what the reason may be.
If you make the unsubscribe process difficult, you run the risk of:
As a best-case scenario, they will ignore your emails or move them to a folder they never open.
The worst that can happen is that they will report your emails as spam.
These outcomes result in poor deliverability and lower return on investment for your email marketing campaigns.
In order to ensure that your unsubscribe process is easy, here are six tips you might find useful:
You shouldn't require your subscribers to log into your app to unsubscribe, since they may have lost access to it
In your emails' footer or on the unsubscribe page, tell your subscribers why they're receiving your emails in the first place
In your message footer, provide a hyperlink that allows users to unsubscribe with one click
Make your hyperlink text a common phrase such as "Unsubscribe" so people will quickly find it
Make it easy for people using mobile devices to click on the unsubscribe link
On the unsubscribe page, do not use dark patterns or tricky copy
Don't hide your unsubscribe link or push it down this far from the content of your email:
Make Use Of Lead Generators
There is more competition today, so building an email list is not as easy as it used to be.
That's despite the fact that at least 43 ways to build an email list exist.
There is nothing easy about it, not only because your audience has far greater choices of information sources than you do.
Furthermore, some marketers have abused the privilege of getting into their subscribers' inboxes. They've sent too many irrelevant, uninteresting, or (worse) misleading email campaigns.
It means that a visitor to a website may think twice about filling out a form.
There have been far too many irrelevant, uninteresting, and (worse still) misleading email campaigns. Far more value in return for their e-mail address.
In a simple web form, it is difficult to establish whether your newsletter is worth your time.
In fact, a lead magnet can be a great way of offering value to your audience upfront.
Known as incentives, freebies, or bribes, lead magnets help overcome people's hesitation.
Offer a downloadable e-book, a special industry report, a calendar, or another enticing giveaway.
Since there are so many to choose from, you'll need to test them to see which one gets the biggest conversion rate.
As there is no guarantee of winning, it's a low-cost freebie.
However, if you look at it from the perspective of an individual, winning is relatively valuable.
Skyrocket Click-throughs With Engaging Material
What makes email click-worthy?
It is likely that you will find some common themes in your favorite newsletters if you decide to examine them.
Whether its great products, fun stories, thoughtful articles, funny videos, or something else, they offer various types of content.
What about me? A text-based email call-to-action. That takes me to the full version of the article or a video tutorial is my preference.
You will likely get a variety of answers if you ask your subscribers the same question.
What are some common features that all share?
According to our data, emails with video experience click-through rates of up to 8%.
The performance of emails with images is better than those without. Click-through rates differ by over one percentage point (4.11% vs 2.87%).
To do this, you must analyze your email campaigns and see what has worked in the past.
It might be time to experiment with videos, animated GIFs, interactive content, personalization, or emojis.
It sounds cliché, but you have to be creative if you want to succeed.
Send Your Emails Only After Testing
The email marketing tip "Don't make mistakes." is very unhelpful.
We recommend instead that you preview and test your emails before sending them.
Each of us has seen emails that had incorrect personalization, images, or subject lines.
There are people who call you Luis when your name is Brad and the other way around.
You know, those who say you'd look great in jeans when you prefer shorts.
Before sending the message to your entire list, preview your emails in popular email clients. Make sure they won't end up in the junk folder, and send them to yourself first.
Do not overlook the importance of double-checking your emails for silly mistakes.
It's not unheard of for someone to mess up intentionally for a stunt or joke. Ensure it's a good idea and don't do it too often!
Regularly Review Your Messages
Many automated email campaigns' sales pitch goes like something you can "set and forget." That's not entirely accurate.
The content that you put into your email communication will not always carry relevance or show evergreen. Language, references, or images you use may not only become outdated but also appear insulting or opportunistic.
In the midst of all the happenings around us, we need to be careful with our messages and how they will be received.
Auditing your automated email communication should therefore become a standard procedure. Ideally, you would do this every quarter or two.
If you follow this method, you will ensure that your messaging remains relevant, engaging, and most importantly – considerate. Your audience will appreciate this and will remain loyal to your brand as a result.
Emails Should Be User Friendly
You can easily forget that you have a diverse audience. Try your best to avoid this.
In order to serve them effectively, we need to go beyond simple segmentation and personalization. Additionally, you need to ensure the marketing message can be accessed by anyone.
There are currently more than 2 billion people living with some form of visual impairment, according to the World Health Organization.
The chances are that some of your subscribers fall in the 2 billion. Keep that in the back of your mind at all times.
Your emails can be made easier to access by making it easier for them to do so.
ALT text should feature in your images. Screen readers can then better understand your content.
A period should come after the image text. In this case, the screen reader will pause so that your email is easier to understand.
To improve readability, you can also check how much contrast is present in the image.
Measure Results
Do you have a specific purpose in mind for your email marketing campaigns? What do you want to accomplish?
Is it a higher open rate or more conversions that you are looking for?
What about more revenue per email sent?
In order to achieve the right results, you need to set the right objectives.
In order to improve your results, you should look at the right email KPIs when reading these best practices.
Would you mind telling me which ones?
Depending on what your goals are, you will have to decide what to do.
It is often considered a vanity metric to measure email open rates. Although the click-through rate is more actionable, it doesn't give you an idea of the revenue a campaign generates.
Create A Twin Preheader
As we said above the sender name, subject line, and the preheader are the first things subscribers see.
While half of your subscribers may open your message based solely on the subject line, the rest are influenced by other factors.
Even though they'll likely see the sender's name first, the preheader still matters.
The preheader of an email campaign with a short subject line uses more space than the message body.
Preheaders can add value to your email subject line and thus increase the likelihood that your email will be opened.
Data shows that, on average, 29% of messages with preheaders are opened.
It's almost 7 percentage points more than emails without preheaders.
However, it is surprising to find that only 11% of all messages contain one.
You've missed out on a great opportunity there.
Thus, you should pay careful attention to your preheader.
Motivate Activity
Lastly, in order to be successful in email marketing, your subscribers must act on the message.
It is sometimes necessary to give them a little push in order to get them to move forward.
It is important to make sure that recipients know what to do next when designing your email.
If it is registering for an app? Download an audiobook?
Ask for what you need, whatever it may be.
You will need calls to action (CTA) in order to accomplish this.
This can be in the form of a button or as simple text. You may want to test them before uploading.
We have found that the fewer the calls to action, the more attention they will receive.
Furthermore, their design and placement are equally important.
Be sure they are accessible and visible when using smaller devices, such as mobile phones.
Play with the copy and elements around your calls to action to make them more powerful.
You can, for instance, add a countdown timer or mention the expiration date.
If you want to add credibility, you can add a testimonial.
In spite of these issues, the good news is there are many other ways for you to improve your click-through rate.
Make The Most Of Thank-You Page
After a user has filled out a form of subscription, what would you like them to do next?
Is it important to you that they become accustomed to opening your emails? Do you want them to mark you as a safe sender? Would you like them to visit your blog instead of marking you as a safe sender?
Thank you pages can help you accomplish all of that. The key is to use them strategically so that you get the most out of them.
You have just received a direct hint from the user that they trust you and want to receive content from you. There would be no point in wasting this opportunity by offering nothing in return.
You can increase your deliverability and open rate by using thank you pages. They can also redirect users to your most important pages. This will ultimately result in higher conversion rates.
Glanceable Emails
There is no doubt that we are all very busy these days. Free time has become a commodity.
Every moment, we're also being distracted by different things, people, and marketing messages.
In order to accomplish our goals, we often choose the easiest and quickest way. This also applies to the reading of emails and the cleaning of our inboxes.
For that reason, if you want to increase the conversion of your emails, you need to make sure you convey your message. As quickly as you can.
You should structure your content in such a way that it is easy to read and understand.
To convey your main message clearly and quickly, make use of bullet points, headlines, lists, and the preheader text.
Your email engagement metrics, such as click-to-open rates, are likely to increase if you do it well.
Elite Email Marketing Tools
When marketers first start their businesses, they send their marketing messages from their own company domain using a tool like Outlook or Apple Mail.
As your business grows, your email list will also grow. Then, at some point, you start to notice that people aren't responding to your messages. Even though just a moment ago they seemed interested in what you had to offer.
Your email campaigns may change their behavior, but not because your sales pitch isn't effective.
Email marketing tools like Mailvio help you not only to make your emails aesthetically pleasing. But also help you manage your brand and deliver your messages effectively. With Free mobile-responsive templates and features like the email creator.
Email automation also allows you to measure the performance of your campaign and automatically manage your email list hygiene.
Keep this tip in mind if you want your emails to avoid being placed in the junk folder.
Design A Marketing Funnel
It is impossible for one marketing channel to be successful on its own.
Having an audience is important for selling online products and services. Having an audience to talk to requires building an email list.
You can do this by creating a landing page and driving traffic to it. When you've done that, you should provide them with a lead magnet and nurture them once they've successfully subscribed.
The way this process goes on and on and on and on, it can be easy to get lost in the process.
This is where marketing funnels play an important role.
Using their services will help you combine your marketing channels more effectively, stay on top of your business objectives, and maximize your conversions.
Although marketing funnels might seem intimidating at first, they're really quite simple to set up.
It's even easier if you use a tool that assists you in creating the documents automatically.
Audience Segmentation
In some cases, sending an email blast to your entire list might be a good idea.
The best way to generate sales with your email campaigns is to create customized content targeted to individual customer segments. Refer to as targeted email marketing.
You should identify the key segments, such as your most engaged subscribers or those who generate the most revenue. And tailor your email campaign to them separately.
Assuming you can't find these customers, then stick to the segments you can think of right off the top of your head. (There's a good chance you already know your audience so well that you can easily identify the best segments on your own).
As long as your email content strikes the right tone. Answering your customers' needs and wants, your results will improve.
Emails containing personalization in their body had a click-through rate of 18% higher than emails without it.
Nevertheless, you're likely to see even better results if you nail down your segmentation.
Deploy Pop-ups To Target Prospects
Popup forms, regardless of how you feel about them, are one of the most effective methods for building email lists. There's also a way to make them less annoying for those who don't wish to join another email list.
How can we solve this? Use targeted marketing.
Your option forms should only be displayed when it is appropriate so as not to irritate your customers.
Occasionally, that will be a few seconds after they've entered the page. You can expect them to engage with your content after they read 40-70% of it. (which may indicate they're engaged), after some time, or when they are about to leave.
Look at the time users spend on each page and the bounce rate to determine the best time to display your web forms. Our forms are set up so that they only show up when users are enjoying the content they're reading.
When it comes to determining how often to display your forms to users, it can become more complex.
You do not need to show the form to your users again after they have filled out the form. What happens if they don't leave their contact information after they close the form?
Maybe they didn't sign up because they weren't ready to do so – or maybe they just weren't interested.
Both of these situations are entirely different, and no single solution can be provided for them.
It would be a good idea to include a secondary sign-up form for people who change their minds and decide to opt in.
The webform could also be displayed once per session, but that could be annoying for users who visit the page frequently.
Another alternative is to limit how often your forms appear after someone closes them (e.g., every 10 days).
Consider testing different approaches on high-traffic pages before spending days choosing the perfect time to display your forms.
Your Header Should Capture Attention!
Getting people to open your emails is just the first step in your marketing campaign.
You have to get them to scroll through your message if you want them to click through your offer.
Your email header should hook people into reading your email. The header should grab their attention and persuade them to continue reading.
Most email headers contain a call-to-action link, and that's what you should do, too.
We've found that most email recipients click on the first link they see in the email. Especially in e-commerce and then continue to browse your site.
Don't forget to add a hyperlink to your header image so that people can visit your website.
Take Advantage Of The Footer
In most email marketing campaigns, the footer of the email is not used to its full potential.
Their usage of it is limited to providing all the legally required information, like the unsubscribe button and company address. Add these to enhance your footer.
There's so much more you can do with your footer. And you could actually be driving more conversions with it.
Add these to enhance your footer:
You can use a customer's quote as social proof
Your logos on the sites where you were featured
A money-back guarantee or free returns is your unique selling proposition
A preview option is available for your message
Conclusion
You now know all the email marketing best practices we recommend.
So tell me, what is the first thing you are going to focus on?
Each email best practices step is critical to enhancing your marketing campaigns to the highest level possible. 
And keep an eye on this article. We have added all the updates with more actionable email marketing tips to help you improve your campaigns. You can