If your campaigns are not delivering the goods, chances are you are not adhering to email marketing best practices.
See, email marketing might be older than you, but it's certainly not obsolete and without its place in the modern marketing mix.
In fact, in this digital age, email marketing is one of the most effective ways to get your message out there and reach your audience.
Social media may get more press and be more popular, but email marketing is still the king. Each year, hundreds of millions of people engage with email marketing campaigns worldwide.
You can take advantage of this massive user base by learning how to use email marketing to its fullest potential.
Do you have a firm grasp of how everything works?
Read on to learn more about email marketing best practices and how to use them to your advantage.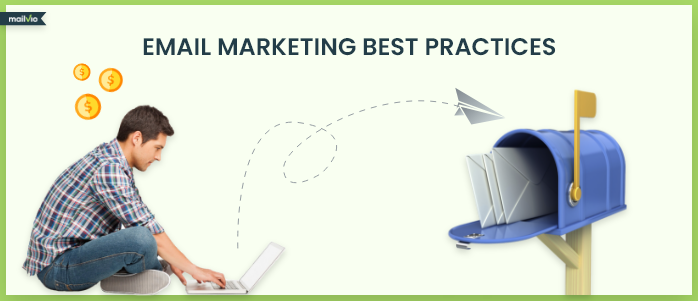 Email Marketing Best Practices
Email marketing is one of the most powerful marketing tools available today.
It allows you to communicate with your customers at any time, from anywhere, and on any device.
It also gives you the opportunity to personalize your message, which is why it is one of the most effective forms of communication.
However, there are plenty of nuances to email marketing that you need to know about before you start sending out your campaigns.
To help you understand things better, we've put together a list of email marketing best practices that will help you create the most effective campaigns.
Take the Time to Craft Compelling Subject Lines
When it comes to email marketing, the subject line is everything.
This is where you make or break a potential sale.
A well-crafted subject line is the first thing your customer sees when they open your email.
If it doesn't grab their attention right away, they are likely to delete it or click on a different link.
You need to make sure your subject lines are clear and compelling so that they don't get overlooked.
Using puns, clever wordplay, and other fun techniques is one way to do this.
Remember, your customers are inundated with emails every day, so make sure yours stand out.
Make Them Short and Sweet
The subject line should be between 30 and 50 characters long, including spaces. There is no need to write an essay here. Subject lines that are longer than this are often cut off by email providers.
Avoid using lots of fancy words or industry jargon, as these will likely confuse your customers.
Instead, stick to the basics. Use action words like "buy," "get," and "click."
Note that you can increase the open rate of your emails if you include an incentive in the subject line. Take a look at this for example: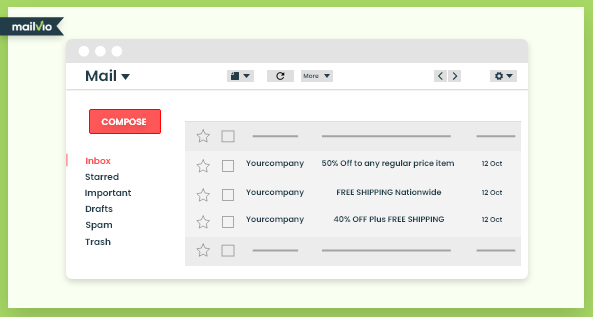 If you're having trouble coming up with a good subject line, try looking at what your competitors are doing.
A/B Test Your Subject Lines
One of the most effective ways to improve your subject lines is to A/B test them. This involves sending out two versions of your email with different subject lines.
One version will contain your standard subject line, while the other will be slightly tweaked.
This will allow you to see which version performs better. You can then use the information from this experiment to craft a winning subject line.
There are a number of email marketing software platforms that offer A/B testing features. In terms of functionality and affordability, Mailvio is one of the best options out there.
Find Your Email Frequency Sweet Spot
Email frequency represents the line between being helpful and annoying. It's a fine line between being timely and spammy, as well as engaging and unwanted.
Knowing how often to contact your subscribers is another email marketing best practice you'll need to nail down. This, however, can be quite a challenge.
Some marketers only send one newsletter a week when we look at their mailing frequency data. Marketers who send one newsletter per week get the highest click-through rate and open rate on average.
According to an analysis, 49% of all accounts send a newsletter no more than once a week. It is important to note that triggered emails and RSS emails are also included in this data.
That said, sending more than two emails per week can be detrimental to your open rate.
Segment Your Mailing List
In some cases, sending an email blast to your entire list might be a good idea.
However, the best way to generate sales with your email campaigns is to create customized content targeted to individual customer segments. This practice is referred to as targeted email marketing.
With list segmentation, you can target people based on their demographics, location, purchase history, and other factors. That will allow you to send a more relevant email to each subscriber.
By doing this, you'll increase the chances of getting a response from your customers.
You can also segment your lists based on the products you sell.
For example, if you sell software, you can segment your list based on whether they are business owners or IT professionals.
If you have a large list of potential customers, you can even segment your list based on the industries they work in.
It's important to note that segmenting your lists can be tricky, especially if you're not using an automated tool.
This is another area where Mailvio shines. The platform has a built-in segmentation tool that allows you to create custom segments in seconds.
These segments can then be used to create highly targeted emails.
Email Sender Name Best Practices
When you send an email, the sender's name appears at the top of the email, which is why it is important to use it consistently across all your emails.
For example, if you're sending out a series of emails, make sure to use the same sender name in each one.
This is a very important part of your email marketing strategy because it helps your customers identify who sent the email.
If they don't recognize your sender's name, they might think that your email is spam.
So, how does one pick a good sender name?
It all depends on your business and the message you want to send.
But, in general, you want to use something that is easy to remember and stands out. Try to come up with a name that makes your customers think of your brand.
This is especially important if you are trying to sell something, as you want your customers to associate your brand with that product.
Don't Include 'No-Reply' in the Sender's Email Address
Are you familiar with CAN-SPAM? Email marketers in the United States rely on this popular piece of legislation for guidance.
The CAN-SPAM Act prohibits the use of the word "no-reply". Sender's names should not include "no-reply@yourbusiness.com" or anything similar.
Emails that state "No reply" cannot be responded to by recipients. This prevents your customers from opting out of your emails.
Instead, you can use your own name or the name of your company. For instance:
When your customers know the email was written by a human being, they are much more likely to open it. This is also an important aspect of complying with email regulations.
Keep Typefaces to No More Than Two
Your email will convert more if it's clutter-free.
You should not overload your emails with more than two fonts. Otherwise, your readers will have a hard time reading your email.
Instead, use one font for headings and one for body text. It's distracting to your readers if your email looks like a children's book.
Another thing you should keep in mind is to keep the font size consistent. Make sure to use web-safe fonts within the 10-point and 12-point size range.
That way all email readers and all devices will be able to read it.
Optimize Your Email's Preview Text
A preview text is a default that pulls in the first few lines of the message body. The recipient sees the preview before opening the message.
Much like the subject line, the preview message must be engaging for the reader to open your email. It should have a catchy yet important message that will encourage readers to open it.
Templates for custom emails often have conditional statements, and they stick around. For example, "Can't see images?" or "Display isn't right?". It is typically located at the top of the banner so that when it is sent out, it slides right into the preview.
As a general rule, always write an email preheader that teases what your message will include. Also, make sure to always check and optimize your email preview before sending it out.
Include a Signature in Your Email
Email signatures are optional, but they are a great way to end your email.
The signature on your email should mention the name of an individual from your company. Even if the newsletter is being sent on behalf of your company.
Email signatures are used by marketers to brand and promote their products. Keeping standard, cohesive sign-offs across all companies is the second most popular reason for its use.
Including your signature also adds a touch of personalization to your emails. If an email comes from a human, people are more likely to read it.
Make no mistake, a strong email signature will draw the attention of your recipient.
Clean Your Mailing List Regularly
The people who receive your email campaign may not unsubscribe from it entirely. In the end, even if they don't opt out, some people will not even open it.
A mailing list that contains your least engaged subscribers can lead to low open rates. It is because of this that you should not keep their email addresses if they are not active and engaging.
Take a look at subscribers who haven't opened your emails for a specified period of time. You should regularly remove these subscribers. To lessen the work you can also use cleaning services.
Use Lead Magnets to Build Up Your Email List
Lead magnets are a form of content that is used to build up your email list. They are typically designed to grab the attention of people and compel them to sign up.
Nowadays, building a responsive email list is becoming increasingly difficult. Visitors may think twice about completing forms on a website due to security concerns.
The best way to overcome this problem is to use lead magnets.
Lead magnets are basically an incentive for people to subscribe to your email list.
In a simple online form, it's difficult to demonstrate how valuable your newsletter is. But you can offer value upfront with a lead magnet.
A lead magnet is also known as a freebie or bribe. This is the most efficient way to convince people to do business with you.
As an example of a lead magnet, you can offer:
Downloadable E-Book
Offer Special Discounts
Access to newly released Products
Webinars
Templates
Training Videos
With so many options available, you'll need to test each to see which one is the most effective.
Try viewing a lead magnet from the users' perspective in order to make it more effective.
Put Up Targeted Pop-Ups
Pop-up forms, regardless of how you feel about them, are one of the most effective methods for building email lists.
However, they should only be displayed when it is appropriate so as not to irritate your customers.
Look at the time users spend on each page and the bounce rate to determine the best time to display your web forms. Our forms are set up so that they only show up when users are enjoying the content they're reading.
When it comes to determining how often to display your forms to users, it can become more complex.
You do not need to show the form to your users again after they have filled out the form. What happens if they don't leave their contact information after they close the form?
Maybe they didn't sign up because they weren't ready to do so – or maybe they just weren't interested.
Both of these situations are entirely different, and no single solution can be provided for them.
It would be a good idea to include a secondary sign-up form for people who change their minds and decide to opt in.
The webform could also be displayed once per session, but that could be annoying for users who visit the page frequently.
Another alternative is to limit how often your forms appear after someone closes them (e.g., every 10 days).
Consider testing different approaches on high-traffic pages before spending days choosing the perfect time to display your forms.
Automate Opt-ins With Auto-responders
Readers will probably forget they signed up for your newsletter. Using an autoresponder will remind individuals they opted into your email list.
After a few days of opting in, you can automate a message to be sent to them. It'll serve as a reminder.
Additional content should also be included in autoresponder emails. This gives the reader a reward for opting into the newsletter.
Make Sure to Include Your Logo
Adding a logo to your emails is a must. Logos have a positive impact on brand recall and email engagement.
After a five-second exposure of a logo to consumers, brand recognition increased by 18%. When logos are included in emails, purchase likelihood is increased by 34%.
Integrate Landing Pages With Emails
The headline, copy, and content on the landing page should match those on the email. As consistency goes a long way toward building trust, the landing page should follow the same design as the email.
Tracking tools can help you see which emails have been sent. Keep sending landing pages that are performing well, so you can repeat the strategy.
Take Advantage of Professional Email Marketing Tools
Using a professional email marketing tool can make your campaigns easier and more effective.
Marketing messages are often sent from the domain of the company where the business is founded. Outlook or Apple Mail are some of the tools they use.
Your email list grows along with your business. Eventually, you begin to notice that people are not responding to your messages. Even if they seemed interested in your plan just a moment ago.
In most cases, a change in behavior isn't caused by your ineffective sales pitch. Email campaigns can sometimes affect changes in behavior. It can also be because Gmail or another provider of email is blocking your email.
In some cases, the problem may be that your email isn't being delivered. There are many variables that you cannot control when it comes to email marketing. Some of these technicalities can contribute to your email marketing being unsuccessful.
A marketing tool is essential for that reason. A tool like Mailvio is made by marketers for marketers. You can consider this tool tailor-made for you because it is made by marketers who know your needs.
Mailvio deals with the complicated and technical stuff, leaving you free to focus on what really matters, such as engaging your customers.
In addition to that, it boosts your campaign's engagement rate, which can lead to higher ROI. Apart from that, Mailvio boasts a range of other services such as:
Detailed Analytics
Email Segmentation
Powerful Automation
A/B Split Testing
Round-the-clock expert support
Final Thoughts
The world of marketing is changing rapidly. You need to adapt to the new trends in order to keep up with the competition.
Email marketing is still one of the most effective ways to reach your audience. However, if you want to improve your results, it is important to implement the best and the most up-to-date strategies available to you.
Use the information in this article to create the best email marketing strategy for your business.
Remember, planning, utilizing the right tools, and having confidence in your business and yourself make for a more successful campaign.
Do you have any questions about email marketing? Leave a comment below.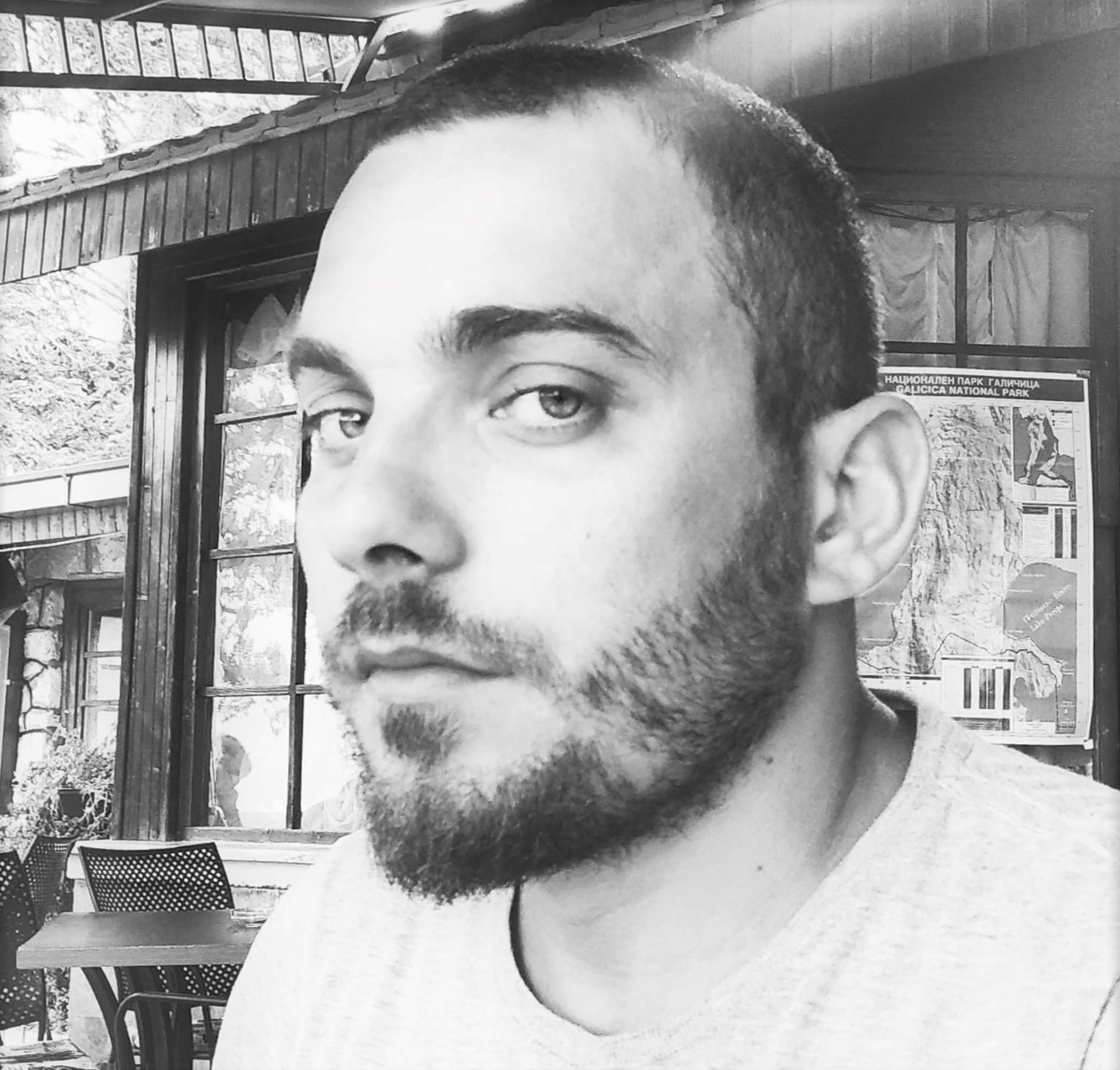 Vladimir is a passionate content writer and digital marketing enthusiast. With over 3 years of experience in the field, he loves sharing his insights on topics ranging from content marketing and SEO to social media strategy. When he's not writing, you can find Vladimir exploring the great outdoors or experimenting with new recipes in the kitchen. Connect with him on LinkedIn to stay updated on his latest articles and adventures.