Howdy, course creators! Are you tired of putting all your hard work into creating an amazing online course, only to find that no one is signing up for it?
Fear not, my friends! In this article, we'll be discussing the tried-and-true methods for how to market an online course.
You'll learn some tips and tricks that will help you spread the word about your course and attract the right audience.
So, grab a cup of coffee, sit back, and let's dive into the world of online course marketing!
Things to Do Before Marketing an Online Course
Before you start marketing an online course, there are several important tasks you should complete.
These tasks will help you ensure that your course is ready to be marketed effectively to the right audience.
Here are some key preparation tasks to consider:
Refine Your Course Content
Presenting a polished and well-organized course will help attract and retain students.
Moreover, it will help you generate positive reviews and referrals.
To get there, make sure to:
Edit and Proofread Your Materials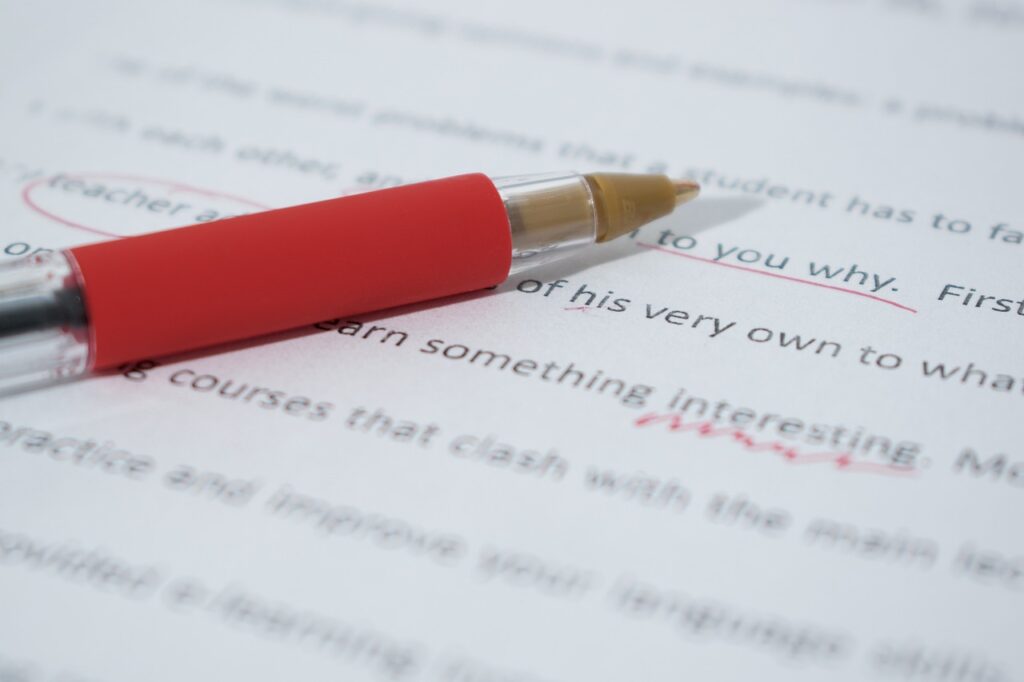 This bit is crucial to ensure that your content is error-free, easy to understand, and engaging.
Spelling mistakes and other typos can negatively impact your course's credibility.
Such mistakes can also make it difficult for students to follow the material.
By refining your course content, you'll be able to create a more professional course that students will enjoy and recommend to others.
Organize Your Course Logically and Clearly
Organizing your course logically and clearly is crucial before marketing.
A well-organized course helps students understand the material and achieve their learning goals.
To organize your course effectively, break it down into manageable sections.
Make sure to use clear and descriptive headings, and present the material in a logical sequence.
Creating an easy-to-follow course attracts and retains students. It also helps generate positive reviews and referrals.
Verify That All Multimedia Elements Work Properly
Ensure that all links, videos, audio files, and other multimedia elements are functioning smoothly.
Technical issues with multimedia elements can cause frustration and confusion for students.
That, in turn, leads to negative reviews and a decrease in enrollments.
Define Your Target Audience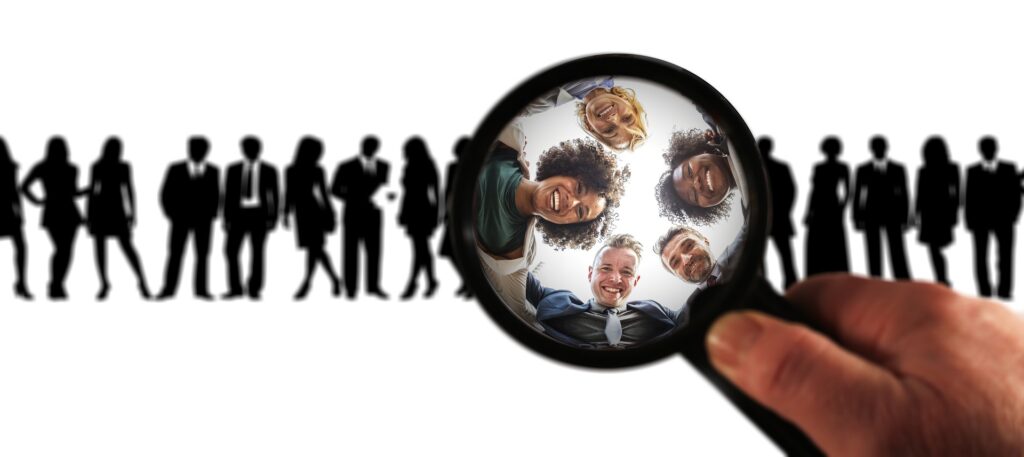 To define your target audience, you must identify the group of people who are most likely to be interested in your course.
You can do this by creating buyer personas or customer avatars, i.e. fictional representations of your ideal students.
These personas include demographic information such as age, gender, and education level. They also include psychographic information such as interests, hobbies, and pain points.
By understanding your target audience, you can create course content that resonates with them.
You can tailor your marketing messages and outreach efforts to speak directly to their needs, preferences, and pain points.
This will help you to reach your target audience more effectively and generate more interest and enrollment in your course.
Defining your target audience will also help you to differentiate your course from competitors'.
By highlighting your USP, you'll make it easier for potential students to see why they should choose your course over others.
20 Tips on How to Market an Online Course
Creating a great course is only the first step – you also need to effectively market it to your target audience.
In this article, we'll explore 20 different online course marketing strategies you can use to boost enrollments.
From leveraging social media to running ads and hosting webinars, we'll cover a range of online course promotion tactics to help you attract and engage potential students.
So, let's dive in and explore the 20 ways to develop a marketing strategy for selling online courses!
1. Create a Landing Page
Creating a landing page on your website is a surefire way to increase conversions.
Make sure your landing page includes a prominent call-to-action, such as "enroll now".
Keep it focused on your course and avoid including distractions or links to other pages.
Also, make sure the page is optimized for search engines (more on that later) and loads quickly to provide a positive user experience.
Bonus content: Here are some great examples of email call-to-action examples you can use as inspiration to create your own.
2. Offer a Lead Magnet
Offering a lead magnet is another effective way to advertise courses. A lead magnet is a free piece of content, such as an ebook, that you offer to potential students in exchange for their email addresses.
It can help you build your email list and nurture leads until they are ready to enroll in your course.
To create a lead magnet, identify a pain point that your target audience faces and develop a solution in the form of your free content.
Make sure your lead magnet is visually appealing and easy to consume. Once you have one, promote it on your website and other channels to attract leads and grow your email list.
3. Utilize the Power (And Reach) Of Social Media
Social media is a great tool to market online courses to a large audience.
You can use platforms like Facebook, Twitter, Instagram, and LinkedIn to:
Share information about your course,
engage with potential students, and
build a community around your course topic.
To use social media effectively, make sure to share engaging content, use relevant hashtags, and run targeted ads.
Make sure to also optimize your social media profiles by including a clear description of your course and a link to your course landing page.
Doing so will increase the visibility of your course and help you reach a wider pool of potential students.
4. Use Search Engine Optimization (SEO) Tactics
SEO can help promote your course by increasing your website's visibility in search results.
By optimizing your website for relevant keywords, you can attract potential students interested in the topics you cover in your course.
Some SEO tactics to consider include:
conducting keyword research,
optimizing your website's structure and navigation, and
building high-quality backlinks.
By implementing these, you can improve search engine visibility and drive more enrollments to your course.
5. Offer a Free Trial or Sample of Your Course
This is a great way to allow potential students to experience the value of your course before committing to purchasing it.
By providing a preview of your course content, students can get a sense of the quality of your course and decide if it aligns with their needs. This can help increase the likelihood that they will enroll after the trial or sample.
A free trial can also help build trust with your audience. How you may ask? Well, it will show people that you believe in the quality of your course and are confident that it will deliver value to your students.
Last but not least, offering a free trial or sample can help you generate buzz and word-of-mouth marketing. Make no mistake – satisfied students will more than likely recommend your course to others!
6. Develop a Referral Program
Developing a referral program can help promote your online course and increase enrollment.
By offering incentives to current students who refer friends and family, you can encourage them to spread the word and help you reach a wider audience.
In addition, this can help build trust with potential students. Potential students are more likely to enroll in a course that has been recommended by someone they know and trust.
Indeed, referral programs can help you save on marketing costs by leveraging the power of word-of-mouth marketing.
7. Collaborate With Influencers or Other Industry Experts
Collaborating with influencers can give your online course credibility and increase its visibility.
These individuals already have a following of people who trust and respect their opinions. When they promote your course to their followers, it can generate interest and drive enrollment.
Moreover, working with influencers can provide valuable content for your marketing efforts. For example, you could conduct an interview or have them provide a guest post on your website or social media channels.
This is also a great way to network and build relationships within your industry. It can open up many opportunities for future partnerships and collaborations.
Overall, these partnerships can substantially increase course enrollment.
8. Leverage Email Marketing Campaigns
Email marketing campaigns can be a powerful tool to promote your online course and engage with your audience. By leveraging email campaigns, you can:
1. Create a direct line of communication with your subscribers.
2. Keep them informed about your course updates, promotions, and other relevant information.
One way to optimize your email marketing campaigns is by using an email autoresponder service like Mailvio.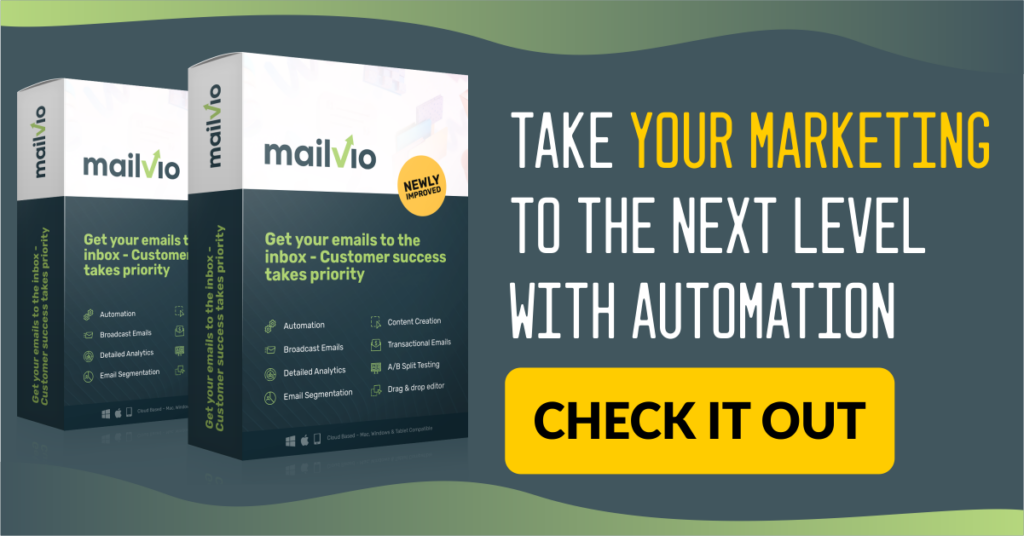 This type of service allows you to both automate your email campaigns and personalize your messages. You can do so based on subscriber behavior, preferences, interests, and more.
With Mailvio, you can segment your email list, create customized campaigns, and track the performance of your messages through analytics and reporting tools.
This will allow you to:
deliver targeted messages to your subscribers,
increase open and click-through rates (thus driving enrollment in your online course).
9. Create a Blog to Share Related Content
Blogging allows you to reach a wider audience and provide them with valuable insights, tips, and advice related to your course topic. This can help to build trust and credibility with your readers, and ultimately drive traffic to your course website.
To make the most of your blog, it's important to create high-quality content that resonates with your target audience. This includes optimizing your blog posts for SEO and promoting your content through social media.
10. Host Webinars or Online Events

Hosting a live webinar or event can give you the opportunity to showcase your expertise and interact with potential students.
You can use platforms like Zoom or WebinarJam to host your event. During the webinar, you can provide value to your attendees by:
offering free tips,
answering questions, and
providing insights.
You can also use the opportunity to introduce your course and offer special promotions or discounts.
Bonus tip: Creating a webinar email sequence is an effective way to promote your online course and improve enrollments.
A webinar email sequence is a series of pre-written emails that are sent to your email list before and after your webinar. These emails can help you:
create anticipation for your webinar,
provide a sneak peek of what you'll be covering, and
offer a special incentive for registering.
11. Provide Gues Posts for Other Blogs or Websites
By contributing high-quality content to other sites, you can build your brand and establish yourself as an authority in your field.
Doing so will allow you to tap into the audience of that blog or website and promote your online course to a wider audience.
When you create a guest post, be sure to include a brief bio and a link to your course or website. This will give readers the opportunity to learn more about you and your offerings.
In the guest post, you can provide valuable information related to your course topic and include a call-to-action (CTA) at the end.
That said, it's important to choose a blog or website that caters to the same target audience as your online course. This will ensure that the readers are more likely to be interested in what you have to offer.
Additionally, guest posting can help improve your search engine rankings by building backlinks to your site.
12. Participate in Online Communities and Forums Related to Your Course Topic
Participating in online communities and forums is another awesome (and free) way to online course promotion.
You can answer questions, share helpful tips, and even offer a sneak peek of your course to interested individuals. However, it's important to avoid spamming or being overly self-promotional in these forums. Instead, focus on providing value and building relationships with members of the community.
In your forum signature, you can include a link to your course or your website. This way, interested individuals can easily find more information about your course.
Note that some online communities also offer advertising opportunities. Consider using sponsored posts or banner ads to help promote your course.
13. Create and Share Educational Videos on YouTube or Other Video-Sharing Platforms
Sharing educational videos on platforms like YouTube allows you to provide value to your audience while also building a following.
You can create tutorials, how-to guides, and other videos related to your course topic to attract viewers who are interested in your niche.
Whatever you create, be sure to optimize your video titles and descriptions for SEO.
Also, don't forget to promote the material on social media, and engage with your viewers by responding to comments and questions.
14. Run Contests or Giveaways to Promote Your Course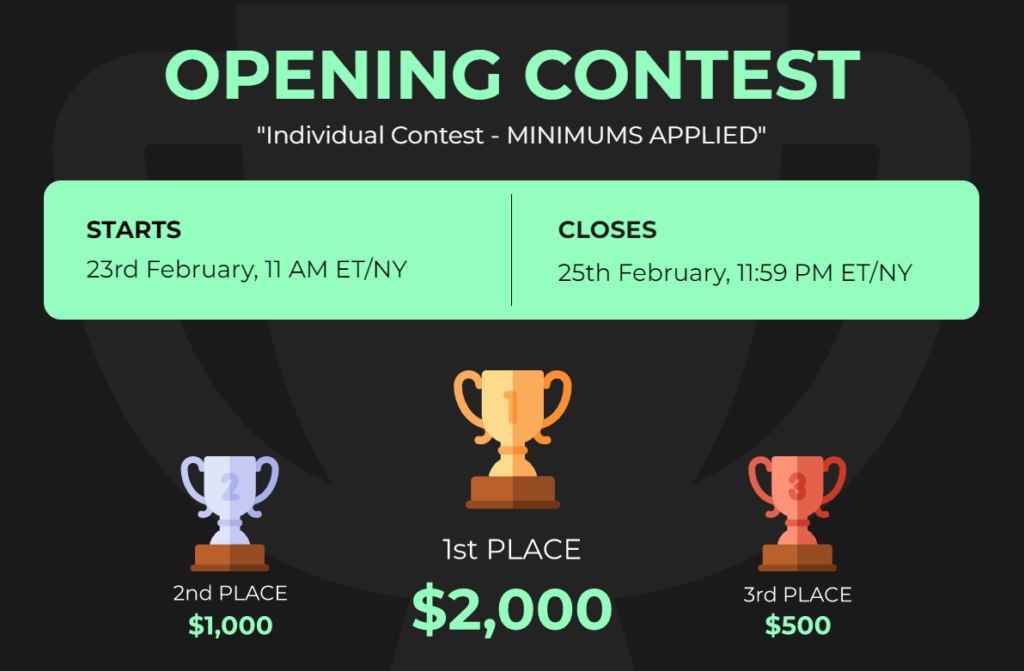 Running contests or giveaways can be a fun and engaging way to promote your online course and generate buzz.
You can offer free access to your course or other relevant prizes in exchange for participants completing certain actions such as:
sharing your course on social media or
signing up for your email list
This can help increase your reach and attract new potential students to your course. Additionally, it can create a sense of urgency around it, which may encourage individuals to enroll sooner rather than later.
15. Leverage Word-Of-Mouth Marketing
Offering a free trial or creating a referral program can encourage satisfied students to spread the word about your course.
Did you know that a whopping 92% of people trust recommendations from friends and family more than any type of paid ad? Or that around 85% of small businesses acknowledge word-of-mouth recommendations as the most effective in bringing in new customers?
Make no mistake – the power of word-to-mouth marketing should never be underestimated.
Another way to increase referrals is to create shareable content and have students share their experiences on social media. Positive reviews and testimonials from happy students will definitely help boost enrollment.
16. Publish Case Studies or Success Stories From Your Previous Students
Potential students are more likely to enroll in your course when they see real-world examples of its effectiveness.
With that in mind, be sure to share case studies or success stories from your previous students.
Here are some tips for creating and sharing effective case studies:
Select stories that showcase the most impressive results achieved by your students.
Use data to illustrate the success of your students. For instance, use metrics like percentage increase in knowledge, skills, or income after taking your course.
Highlight and connect relatable aspects of your student's experiences to your target audience. This will show potential students how your course can help them achieve similar results.
Share the success stories on social media platforms, highlighting the most impressive aspects of each story.
Use the success stories as testimonials on your website and in your email campaigns.
17. Develop an Affiliate Program
An affiliate program is a great way to incentivize others to promote your course in exchange for a commission. It involves recruiting affiliates who will spread the word about your course to their own audiences in exchange for a commission.
To set up an affiliate program, establish an agreement that covers:
the commission rate,
terms and conditions,
the tracking/reporting mechanisms, etc.
Find potential affiliates like bloggers or influencers, and offer them promotional materials and a unique tracking link. Once someone buys your course via the affiliate's link, they earn a commission.
Make sure to choose affiliates that align with your brand and target audience. Also, make it a habit to regularly monitor and optimize your program for maximum results.
Note that this strategy works best when you have a course that has already gained traction and has a track record of success.
18. Offer Exclusive Discounts or Promotions for a Limited Time
Consider offering exclusive discounts or promotions for a limited time. This will help you create a sense of urgency and encourage people to enroll in your course. Here are some tips for implementing this strategy:
Decide on a discount or promotion that will attract potential students. This could be a percentage off the course price, a bundle deal with other courses, or a limited-time offer for early-bird enrolment.
Set a specific period for the promotion, such as a weekend or a week, to encourage people to take advantage of the deal.
Use various marketing channels to promote the offer, such as email marketing, social media, and paid advertising. Make sure to clearly communicate the terms and conditions of the promotion.
Track the results of your promotion to see whether it led to an increase in enrolments.
19. Create Partnerships With Other Businesses or Organizations to Cross-Promote Your Course
This is another powerful way to increase the visibility of your course. Here are some tips to get started:
Look for businesses or organizations that have a similar target audience to your own. This could include complementary businesses, industry associations, or non-profits.
Once you have identified potential partners, reach out and establish a relationship. Explain the benefits of a partnership, such as cross-promotion, access to a new audience, and potential revenue sharing.
Determine the details of the partnership. This may include agreeing on a revenue-sharing model, determining the length of the partnership, etc.
Work with your partners to create a promotional plan that highlights the benefits of your online course. This could include email marketing, social media posts, and even joint webinars or events.
Track your results: As with any marketing effort, it's important to track your results. Use tracking tools to monitor website traffic, sales, and other metrics to see if the partnership is effective.
20. Run Paid Advertising Campaigns on Social Media Platforms or Search Engines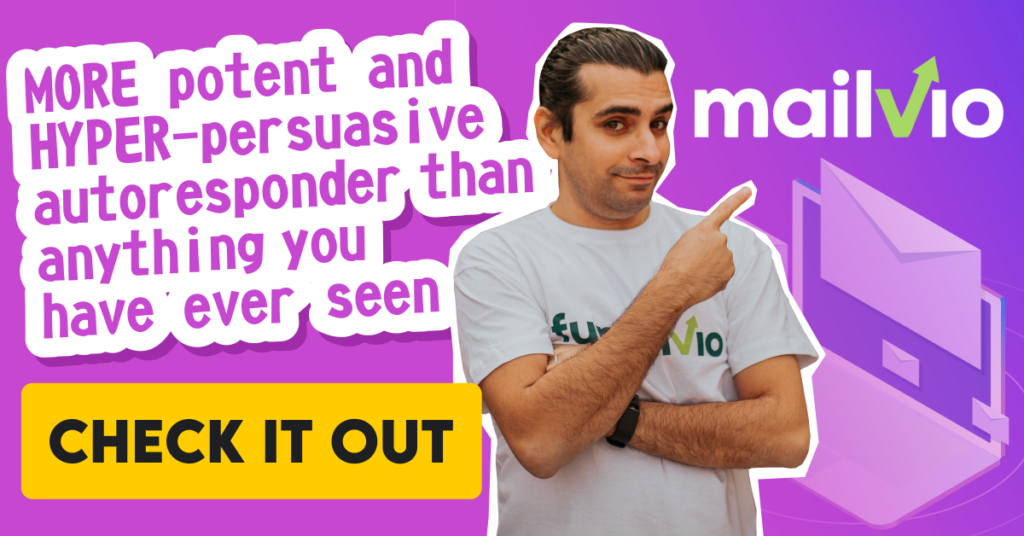 Think of platforms like Facebook, Instagram, Twitter, LinkedIn, and YouTube. These offer various advertising options to target specific demographics and interests.
Similarly, search engines like Google and Bing allow you to run pay-per-click (PPC) ads, which appear at the top of search engine results pages for specific keywords. This can help drive traffic to your course landing page and increase conversions.
To run an effective advertising campaign, you will need to:
Determine your advertising budget and set specific goals for your campaign.
Choose the platform(s) where you want to advertise (e.g., Facebook, Instagram, Google Ads).
Identify your target audience and create a custom audience to ensure the right people see your ads.
Develop compelling ad creative that highlights your course's benefits and unique selling points.
Monitor and adjust your campaign regularly to ensure you are getting the most out of your advertising budget.
By following these steps and investing in paid advertising, you can increase visibility for your course and drive more traffic to your landing page or website, ultimately leading to more enrollments.
Conclusion
So there you go, now you know how to market an online course!
From leveraging social media to creating partnerships and offering exclusive discounts, there are many techniques that you can use to do it right.
By following the tips outlined in this article, you can create a comprehensive online course marketing strategy that helps you reach your goals. 
And with the help of tools like Mailvio, which offers a 7-day free trial, you can streamline your marketing efforts and maximize your ROI. 
Remember, marketing an online course is an ongoing process. Keep experimenting with new ideas and strategies to improve your results and stay ahead of the competition.
Over to you fellow entrepreneurs!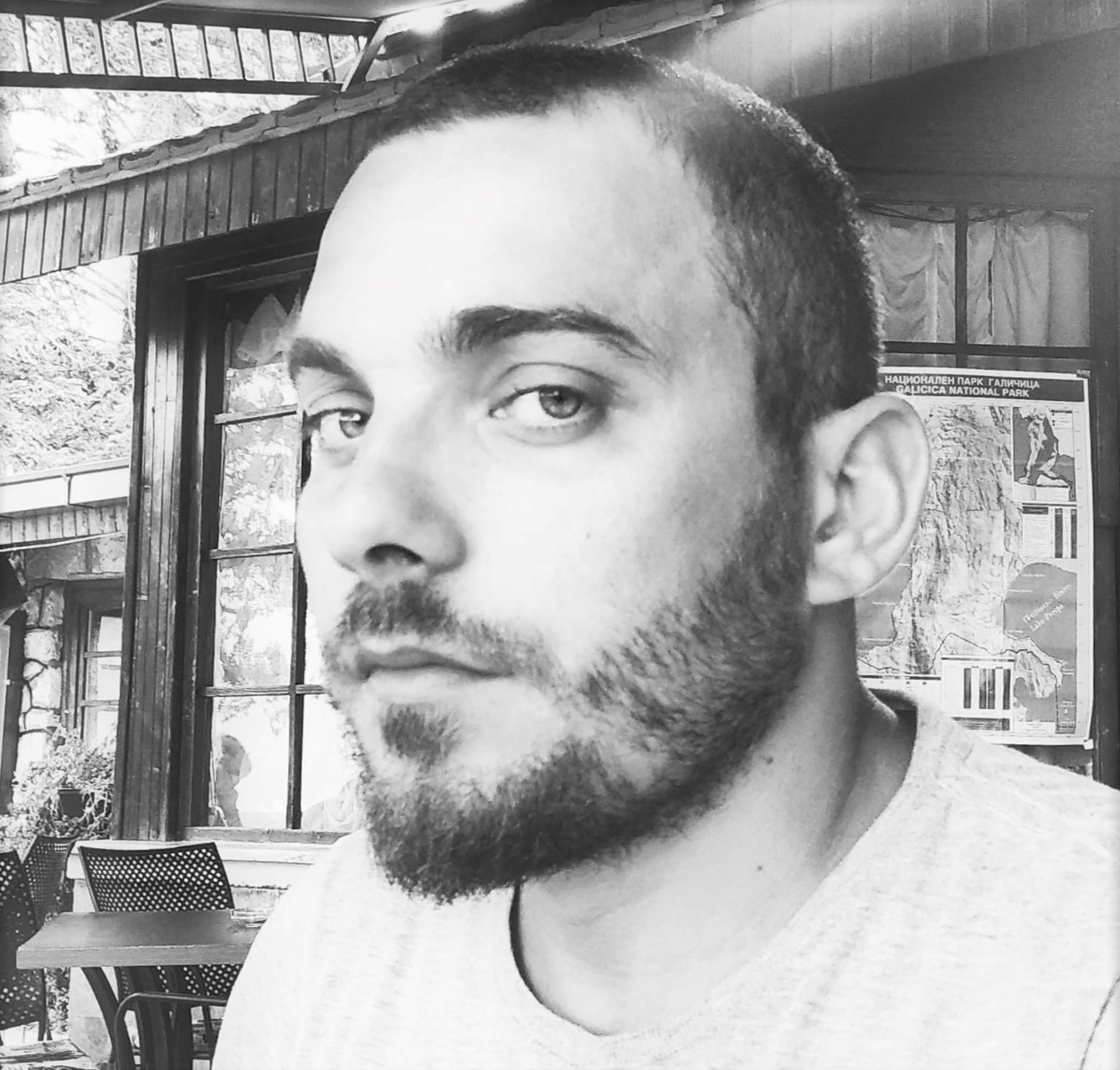 Vladimir is a passionate content writer and digital marketing enthusiast. With over 3 years of experience in the field, he loves sharing his insights on topics ranging from content marketing and SEO to social media strategy. When he's not writing, you can find Vladimir exploring the great outdoors or experimenting with new recipes in the kitchen. Connect with him on LinkedIn to stay updated on his latest articles and adventures.