What is a webinar, and what are webinars used for? What is the most cost-effective way to promote yours? If you are looking for answers to these questions, your search has officially ended.
Welcome to our beginners guide on webinars and the role of email marketing in boosting webinar attendance. So, without further ado, let's get started.
What Is a Webinar? What Are Webinars Used For?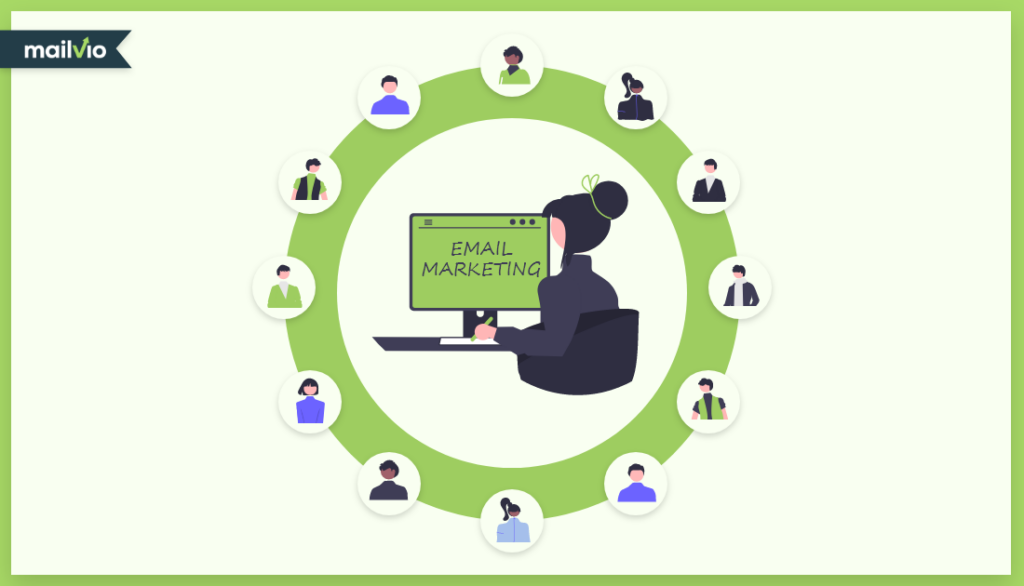 Webinars are online video presentations, lectures, or workshops, usually delivered through webinar software. They are typically business-related, interactive, and allow you to share your expertise with almost everyone in the world.
Webinars can be used for a variety of purposes. They can be used as authority-building or relationship-building tactics, as well as for remote team meetings. The possibilities are endless.
Webinars were growing in popularity even before the coronavirus pandemic, but have become even more popular since.
For one, hosting a webinar is so much more convenient than staging a "real" seminar or lecture. It basically removes the need for booking expensive venues and accommodating a large number of attendees.
Moreover, webinars take geography out of the equation. You can reach almost anyone, anywhere in the world, and even speak to a large audience at the same time. This is especially important if you are a business owner who is trying to expand and develop your brand.
Another important aspect of webinars is that they are not one-way conversations. They are interactive and allow for the audience to ask questions and get answers from you. This is another way of building trust and building authority in the minds of your audience.
What Are The Benefits of Hosting a Webinar?
There are a number of reasons why you should consider hosting a webinar beyond the obvious cost-saving benefits.
First and foremost, webinars will help you build up your email list. With every registration, you add a new contact to your database.
Hosting webinars will also help establish your credibility as a leading expert in your field. It will allow you to share your expertise with your target market, and to personally provide solutions to their problems.
In time, people will begin to trust you and your brand, making it much easier to nurture and convert them.
You can also use webinars to onboard and train new employees. That will make the entire process much more fun and engaging than sending them a bunch of links and tutorials.
Moreover, hosting webinars will give you a lot of branding opportunities, allowing you to build brand awareness and brand loyalty.
With that said, let's take a look at how and why email marketing can help you promote your webinars.
Why Webinar Email Marketing?
Email marketing still remains one of the most effective methods for generating sales. While webinars can strengthen your brand and build authority, email marketing can help you reach a far wider audience.
Nowadays, people are increasingly using mobile devices and smartphones to access the internet. According to data by 99firms, 85% of email users use smartphones to check their email.
To put that into perspective, some 1.7 billion people use mobile phones as emailing devices.
This makes email marketing an effective way to reach mobile customers.
Email marketing is also very inexpensive compared to other popular forms of marketing. Sending out emails doesn't cost much, even if you have a large number of people on your email list.
Also, keep in mind that 57% of all webinar registrations come via email. The key takeaway here is that you cannot take your webinar email marketing efforts lightly if you want to host a successful webinar.
To help you out with that, we've compiled a simple, step-by-step guide on how to promote your webinar via email marketing.
7 Easy Tips Promote Your Webinar With Email Marketing
Obviously, you want to spread the word about your upcoming webinar to your list. Your current subscribers are "warmer" leads than random individuals who visit your landing page, so it's vital to get them to register.
But your work doesn't stop there. Once they register, you'll need to send out a series of emails to keep them engaged and remind them about your webinar.
Here are a few things for your to-do list when it comes to promoting a webinar via email marketing.
Include All The Basic Info
This one might be a bit obvious, but it's important to remember to include all the basic information in your email.
You should include the date and time of your webinar, as well as a link to the registration page. You can also include any other information about your webinar, such as what you're going to cover and how long it's going to take.
That said, try to provide this information in a way that is simple and easy on the eye. Don't force them to read through large blocks of text to find the date.
Do your best to keep this information simple and easy to digest. Don't make them read through half a dozen paragraphs just to find the date.
Include Testimonials & Social Proof
Marketers use testimonials because it helps build trust and credibility with their potential customers, which leads to higher conversion rates.
Likewise, you can use testimonials to convince people that spending their valuable time on your webinar will be worth their while.
Remember: people value their time and are wary of anyone who asks for it. By including testimonials in your email, you will help them overcome that initial skepticism.
In essence, you'll be providing them with irrefutable "evidence" that they will learn something from your webinar.
Here are some tips on how to use testimonials effectively:
Use people rather than businesses (preferably someone your subscribers already know).
Make that person the hero of the story.
When possible, use their words.
Include a photo of the individual.
Include no more than two testimonials per email.
It would be ideal to use testimonials from users who have experienced the webinar before. And if you're promoting or hosting your first webinar, include testimonials from people who have worked with you in the past. That too is perfectly fine, as long as it fits in well in the context you're using it.
Create a Sense of Urgency
Creating a sense of urgency in your copy will make readers feel like they need to act now to avoid missing out.
Capping the number of attendees, or setting a registration deadline is one way to do this. Another way is to include a countdown timer that shows how much time is left before the webinar starts. There's something about a ticking clock that compels people to take action.
Don't forget that you can also use a countdown timer across different channels and with many webinar promotional materials.
A recent case study into dynamic email content has found that emails with countdown timers had:
171% higher click-to-open rate
400% higher conversion rate
You can also have it appear on your landing page and on all of your web pages to further boost your sign-ups.
Make Sure to Optimize the "From" Name and Subject Line
Subscribers can only see the "from" name and subject line of each email before clicking through to view the content. So, if you want your email to stand out and be read, you have to craft yours well. And crafting attention-grabbing subject lines is a fundamental email copywriting skill.
As subscribers like to hear from other people, it's always best to put your name in the "from" line. Alternatively, you can put the name of a member of your team they know well.
Including your company name is also a good idea. For example, you could use "Neil from KVsocial" or "Neil Napier, KVsocial." Whatever you do, make sure to put a person's name in there.
The other element – the subject line – is arguably even more important, since it provides the only clue about what's inside the email.
If your subject line is boring or confusing, people will simply ignore it. Make no mistake, the subject lines will determine the faith of each email you send.
You can use the following tips to craft compelling subject lines:
Avoid using words that trigger spam filters.
Use action words whenever possible.
Highlight a pain point and hint at a solution to appeal to their emotions.
Try not to come across as "too clever" or witty.
Keep them under 50 characters to make sure they display correctly on mobile devices.
A/B Test Your Email Subject Lines
As mentioned above, creating attention-grabbing subject lines is necessary for email marketing to work. And A/B testing your subject lines before sending out your emails is of email marketing best practices.
A/B testing, or split testing, is the practice of comparing two versions of the same email. You can use a tool like Mailvio to split test your subject lines and send out the best-performing ones to your subscribers.

Consider testing your subject line as an open-ended question, two titles combined together, or with personalization. Eventually, you will find the right combination that generates the highest open rate.
Include a Compelling Call-to-Action Button
Each email you send to your subscribers should contain a single, compelling and clickable call-to-action (CTA) button. It should be simple, visually striking, and impossible to miss.
The call-to-action button is another element aside from the subject line that you can use to create a sense of urgency.
For example, you can have it say "book my seat" to imply that there are a limited number of "seats" available. Check out these compelling email call to action examples for inspiration.
Just make sure you don't include more than one call-to-action button per email. Too many CTAs can be confusing to people and make them walk away.
Use Email Automation Software to Supercharge Your Webinar Email Marketing Campaign
Email automation tools like Mailvio or MailChimp are a powerful weapon in the toolkit of any experienced email marketer.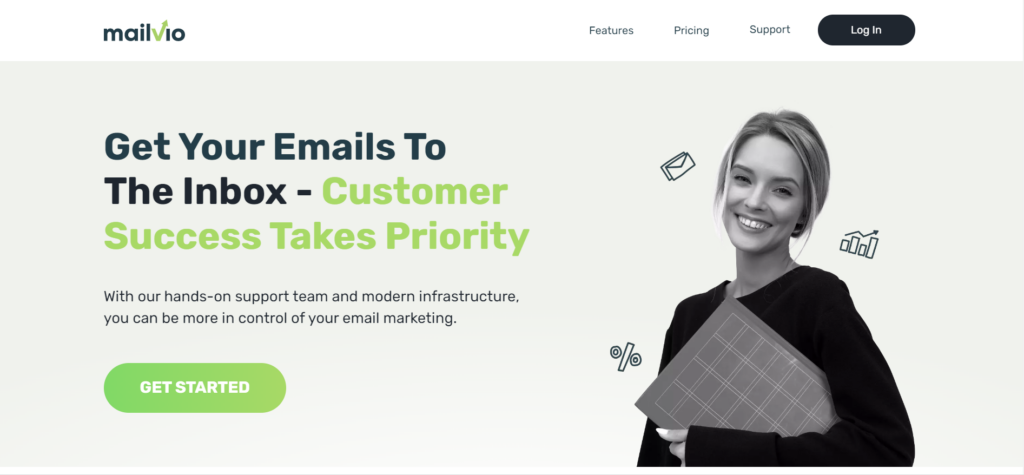 Using these tools, you can schedule to send your emails well in advance and with minimal manual input. That, in turn, will allow you to focus on your presentation during the weeks preceding the webinar.
We recommend that you set up and automate two different workflows. The first one should target your existing subscribers and the second one the people who have registered for the webinar.
The first webinar email sequence (for your existing subscribers), should list the benefits of your webinar and inspire them to sign up.
Don't forget to use your email automation software to remove them from this series once they register. Then, move them on to the second series.
The second sequence should include a confirmation email and a series of reminder emails.
Again, ensure that you don't send registration emails to this list because they've already registered.
Get clever with your email copy when you send a reminder. Use it as an opportunity to reiterate the benefits of attending your webinar.
Conclusion
Hopefully, this article has given you a clear understanding of the basics of email marketing for webinars. With the right tools and strategies in place, email marketing can be a highly effective marketing channel for your webinars. And if you add automation to the equation, you'll be able to schedule, send, and track your emails faster than it takes you to write them.
So, what are you waiting for? Start planning your webinar now and drop a comment below if you have any questions. We look forward to hearing from you!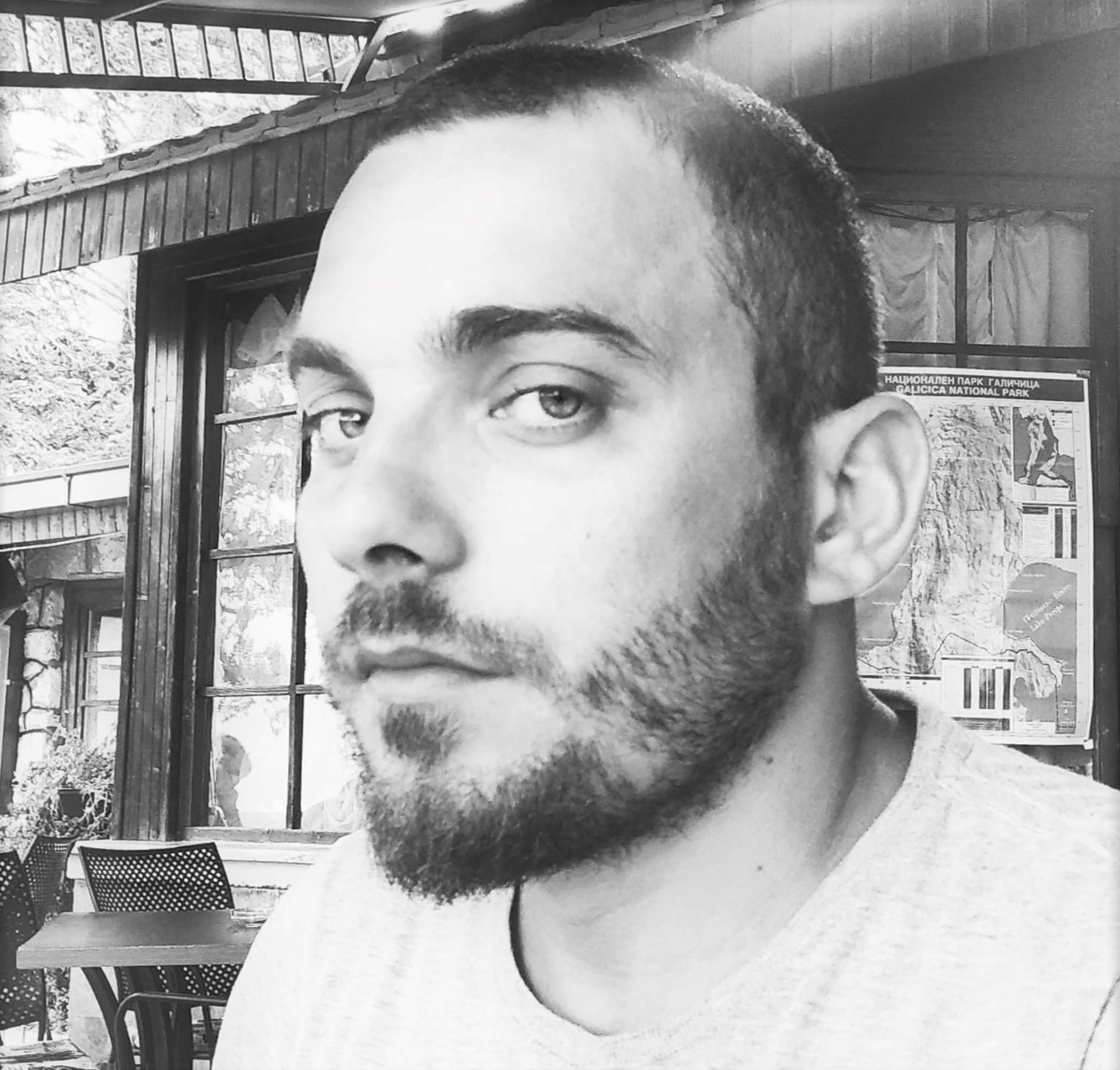 Vladimir is a passionate content writer and digital marketing enthusiast. With over 3 years of experience in the field, he loves sharing his insights on topics ranging from content marketing and SEO to social media strategy. When he's not writing, you can find Vladimir exploring the great outdoors or experimenting with new recipes in the kitchen. Connect with him on LinkedIn to stay updated on his latest articles and adventures.