Let's write an unstoppable webinar email sequence.
You've heard it a million times: webinars are a great way to grow your business.
You can educate, sell, and become an industry leader all from the comfort of your computer screen.
But if you're going to host a webinar, you need people to show up! What can you do? How do you get them there?
The answer is: with an unstoppable webinar email sequence!
In this article, we offer a detailed explanation of how to create one.
Where to start? How? What should you include in these emails? No worries, we'll go into that and we will provide examples that you can use as reference.
The Benefits of a Webinar Email Sequence
Did you know that email drives 57% of webinar registrations? That's more than social media and search engines combined!
A good series of emails will engage your attendees before, during, and after the event itself.
Here are some benefits of setting up a successful webinar email sequence:
– More registrations: A good webinar email sequence means more attendees. The emails in the series will give them a reason to show up and learn from your expertise!
– More leads and stronger bonds: Webinars are an incredible way to generate leads that convert. 36% of marketers say webinars are the second most effective content format to build relationships that generate leads that convert. The first is the video format (41%).
– Easier sell: Once they're there, you can use your webinar as an opportunity to sell them products or services. They're already there, so the sale is much easier!
– More revenue: Since it's easier for attendees to purchase products or services during the webinar, you'll make more money!
We could keep going, but you get the point: webinars are an incredible way to grow your business.
The trick is to encourage people to attend. That's where a webinar email sequence can help you out!
How To Create A Winning Webinar Email Sequence
In general, there are four essential types of emails that go into an effective sequence. These include:
Invitation emails;
Registration confirmation/Thank you emails
Reminders;
Post-webinar follow-ups.
Webinar Replay Sequence
The ideal number of emails in a webinar series is around six to seven. However, you might need more or less depending on the topic of your webinar.
The first email in the sequence should be a strong invitation to attend. This email can be sent anywhere from two to four weeks before the event.
It should include all the basic information about the webinar (we will expand on that in a minute) and a CTA to register.
You might consider adding an incentive such as a free checklist.
Next in line is the webinar registration confirmation email. This email is sent immediately after someone registers for your webinar.
It should thank them for registering and include all the pertinent information about the event, like the date, time, and location.
The next few emails in the series are designed to keep your attendees excited about the upcoming event. These are the so-called 'countdown emails' or reminder emails.
They are sent at different intervals before the webinar (more about this later) and should include a reminder of the date, time, and topic of the event.
The reminder emails are followed by the post-webinar emails. These emails should be sent as soon as the webinar is over.
They should include a recap of the event, as well as any materials or slides that were shared.
And of course, you will definitely want to send replay emails to anyone who didn't show up.
Now that we know what goes into an effective webinar email sequence, let's discuss each type of email in more detail.
The Anatomy of a Strong Webinar Email Invite
The webinar invite is the first email in your sequence. It's also arguably the most important since it will set the stage for your webinar series.
Your webinar email invitation should include all of the following information:
The date, time, and location of the webinar;
A brief description of the webinar topic ;
Details on how long the webinar will last ;
The cost associated with attending, if any;
Who is presenting;
What attendees can expect to learn ;
Why they should attend (the benefits);
The incentive (if there is one);
A CTA to register.
However, before you start drafting your webinar invite, we recommend you do some research on your target audience.
Who is your ideal attendee?
What are their needs and wants?
Do you know their pain points?
What problems can you solve for them?
Keep this in mind as you're writing the invite email. You can have the best invite email in the world, but if you're sending it to people who don't care about your webinar topic, then all your efforts will be for naught.
The best way to ensure that you are targeting the right people is to segment your email list with a tool like Mialvio.
This will help you create different versions of your webinar invitation email, each tailored to a specific audience.
Tips to Create an Effective Webinar Email Invite
Not that you know the makeup of a webinar invite, it's time to talk about the tips you can use to make it more effective:
Use an Attention-Grabbing Subject Line
Your webinar email invite should have a subject line that stands out and grabs attention. This is your chance to make a good first impression, so make sure it's strong.
Some effective subject lines include:
'You Won't Want to Miss This!';
'Last Chance to Register!';
'Only 24 Hours Left!'; or
'It's Time to Make Your Move!'
You could also use 'scarcity' in your subject line to create a sense of urgency.
For example, 'Only Two Spots Left!'
Whatever you choose, make sure the content of the email backs up the subject line!
Add A Personal Touch
Adding a personal touch will make your invitation more likely to stand out in the recipient's inbox.
Your webinar invitation should look like an authentic email from you – not just any old marketing message!
You can do this by mentioning the recipient's name in your email, or including a personal note at the end of it.
Another way to add personality is to include emojis when possible (but only if appropriate for your brand).
Including a photo or avatar can also help you get their attention. Just be sure that there is nothing inappropriate about either one!
Keep It Brief And Concise
Once you have a good idea of who you're targeting, it will be much easier to write an effective invitation.
If the audience is familiar with you and your products, you can get more creative with the language in the invite.
If you plan on sending the invite to your entire email list, you'll have to be more on the conservative side and provide some additional context.
Also, if you want an invite that people will actually open and read, avoid using complicated language or long words.
In any case, it's important not to go overboard and keep your email concise. People are busy, so keep your invitation to around 200 words or less.
Try Using Video or Images to Capture Attention
There's nothing wrong with using images in your invitation email. In fact, you can use them as an opportunity for branding!
If you're planning on creating visuals just for this purpose, then be sure that there is absolutely no copyright infringement involved.
Including screenshots might also be helpful here – but only if relevant to your subject matter!
However, make sure these visuals aren't too distracting and avoid including more than one image per paragraph. Otherwise, people might start getting overwhelmed by all the clutter!
You could also record a quick video explaining what the webinar is about, which can help encourage attendance.
Include a Strong CTA
A CTA (call-to-action) is basically the action you want your recipient to take when they open up the email.
It can be as simple as 'register now' or 'join us for this webinar'.
But you can also get more creative with it, depending on your goals.
Make sure that whatever words you use are clear and easy for people to understand!
Use colors that stand out (but don't go overboard), and make sure the language matches your tone of voice.
Lastly, make sure the CTA is placed prominently in the email – ideally, it should be one of the first things people see.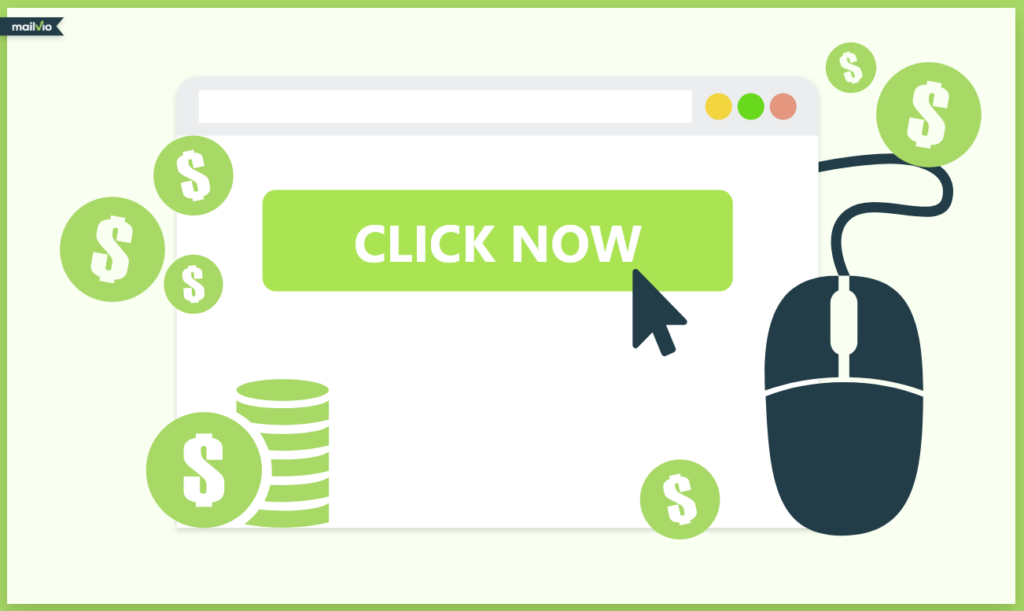 Always Test Your Invites Before Sending
It's always a good idea to test your invites before sending them out to make sure everything looks and works the way it should.
This is especially important if you're using different fonts or images in your email.
You can use preview tools available in most email clients (Gmail, Outlook, etc) to see how the email will look when it's actually sent.
That way, you'll be able to catch any errors and fix them before they become a problem!
You could also A/B test your invitations to find out which version performs better.
This is an efficient way to determine which factors (such as the CTA, images, etc) affect your email open rates.
Once you've tested and analyzed all of this information, you'll be able to design a better webinar invitation for next time!
Registration Confirmation Email
When people sign up for your webinar, make sure to follow up with a confirmation email.
This is an opportunity to give them access to all the resources they'll need ahead of time and encourage their attendance at the event itself!
In your confirmation email, be sure to include the following:
A link to the webinar's agenda or schedule;
The date and time of the webinar;
Details on how they can join the webinar (conference call number, Skype username, etc);
Any other important information they'll need to participate.
Make sure to send out this email as soon as possible after someone registers – ideally, within 24 hours.
You can automate this process using an email marketing tool like Mailvio. With Mailvio, you can easily set up automated email sequences to send out at any time.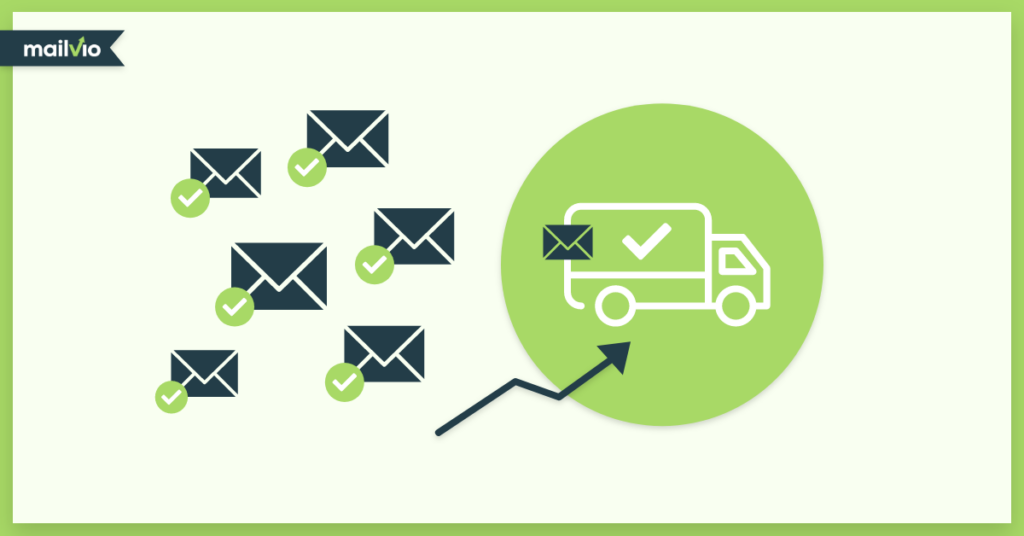 Webinar Reminder Emails
Someone registering for your webinar doesn't mean they'll show up on the day of the event.
In fact, a lot of people might register but never actually take the time to attend.
That's why it's essential to send out reminder emails ahead of time!
These reminder emails act as a gentle nudge to remind your recipients of the webinar and encourage them to join.
You can also use this email to provide more incentives for people who might be on the fence about attending.
In addition to including all relevant information like the date and time, you can also include:
A brief recap of what will be covered during the webinar;
Links to any resources or materials that have been made available online;
A link to the registration page
A countdown timer to show how long until the event starts.
As a general rule of thumb, you should send out at least three reminder emails before the webinar, each at a predetermined time before the event begins.
So, what is the best time to send out reminder emails? Let's give you some facts to consider…
Determining The Best Timing for Your Webinar Reminder Emails
There's no one-size-fits-all answer to this question – it largely depends on your target audience and their engagement habits.
However, there are some statistics you can use to help guide your decision.
According to a study by GoToWebinar, 59% of registrations occur the week prior to the event.
This means that the majority of people will likely register within a week of the webinar.
The same study has found that 36% of registrations occur between 8-10 am, so it's a good idea to send your first reminder email during this time.
If your subscribers are from different time zones, you'll need to account for that.
The second reminder email should be sent around 24 hours before the event.
The third email (the last chance email) should be sent about 15 minutes before the webinar begins. It should have an invitation to join you inside the virtual classroom.
You should also consider writing different subject lines for your reminder emails to create a sense of urgency.
For example:
"Last chance to register for tomorrow's webinar!";
"Last reminder: Webinar starts in an hour."
Post Webinar Email to Attendees
After the webinar is finished, it's important to follow up with your attendees!
Your post-webinar email should act as a way to keep your attendees engaged and encourage them to take action.
This email should include a link to the recording of the webinar, as well as:
A thank you message
A recap of what was covered in the webinar;
The date and time of the next webinar;
A link to the recording of the webinar; and
Links to any resources or materials that have been made available online;
You can also use this email to ask for feedback on the webinar itself.
This is your opportunity to learn from your attendees and make future webinars even better!
You could format it as a survey or questionnaire, so people can give more detailed feedback about their experience with the event.
Be sure to include questions that ask for both positive and negative responses – it's important not to just focus on what worked well during the webinar!
For example, you could ask participants:
What did you enjoy most about the webinar?
How could we improve it in the future?
What did you think of the presenter/speaker?
Did the content meet your expectations? etc.
Asking for feedback is a great way to show your audience how much you care, and can help increase engagement.
It also shows that you are open to learning from mistakes – which will make people more likely to attend another event of yours!
Post Webinar Email to Non-Attendees
Just because someone wasn't able to attend the webinar, it doesn't mean they don't want more information on your topic!
Sending out an email to this group of people can encourage them to register for future events.
Use the same tone as in previous emails – be sure not to include any salesy language or promotions here.
Make sure to include a link to the recording or registration page, as well as any other relevant information.
You could also offer this group a discount for registering early for future events.
Hopefully, this post-webinar email will encourage more people to attend your next webinar!
Webinar Replay Sequence
It's always a good idea to send reply emails to non-attendees as well. This will give them a chance to see what they missed out on.
A webinar replay sequence will get more people watching your presentations and help you make more sales.
While it is normal to make special offers to live attendees. it might be a good idea to create unique offers for those watching the replays.
These offers should be too good to pass up but not as good as offers made to live attendees.
This way more of your subscribers will be motivated to show up to your next webinar live! Especially if it's filled with value.
Bonus Tip: Automate Your Webinar Email Sequence!
Once you've created your webinar email sequence, the next step is to automate it!
This will help you save time and ensure that everyone receives the right email at the right time.
There are a number of different email automation tools out there, so it's important to find one that fits your needs.
With Mailvio, for instance, you could automatically send out a thank you email to attendees after they've registered, or you could send out a reminder email to people who haven't registered 24 hours before the webinar begins.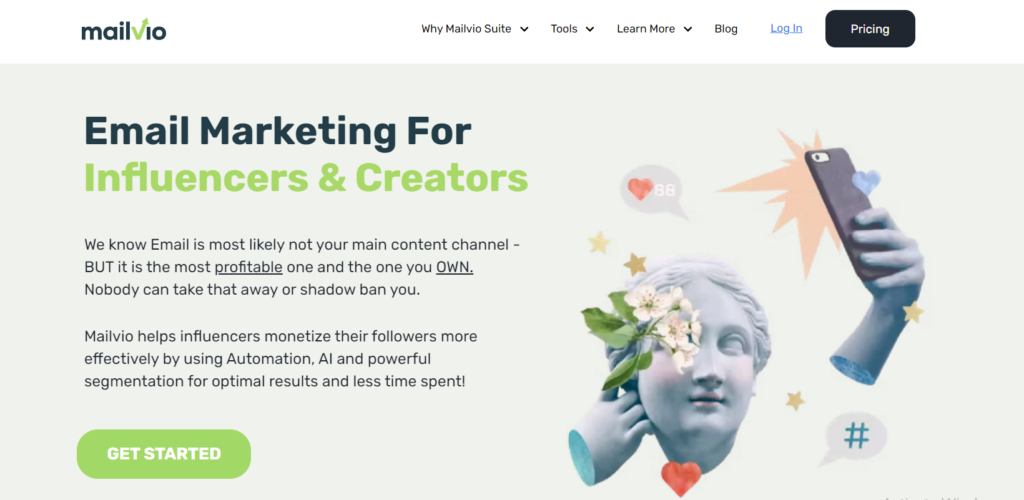 Mailvio also allows you to track the success of each email in your sequence, and make any changes you need to maximize results.
For example, you could use the 'opens' tracking feature to see how many people are opening each email in your sequence. So, if an email isn't getting any attention from prospects, you can make changes and improve it.
The simple fact is: email automation can greatly improve engagement and drive more webinar registrations!
Conclusion
Creating an unstoppable webinar email sequence can seem daunting, but it's definitely worth it!
Follow the tips in this article and you'll be able to create an email sequence that will help increase attendance and engagement.
Remember to focus on the needs of your audience and create emails that are relevant and helpful – not just promotional!
This will help you create a sequence that people will look forward to receiving.
Focus on your target audience and their engagement habits, and use that information to determine when and how often to send reminder emails.
Also, make sure to follow up with attendees and no-shows after the event is finished!
And don't forget to automate your sequence – this will help take the load off of your shoulders and ensure that everyone receives the right email at the right time.
Do you have any questions about creating an email sequence for your webinar? Let us know in the comments below!
Steven is the co-founder of Mailvio and oversees the operations and technical strategy and implementations. Steven has been an online entrepreneur since he was 14 years old and has been running SaaS companies for the last 10 years.