Starting up a business from home sounds exciting and fun. It gives you the power and independence to manage your own business. Being your own boss is a great feeling, and you can even refer to yourself as a CEO.
Who wouldn't want something as good as that? While that may sound terrific, there are a lot to consider when starting up a business from home. Starting a business is real hard work, no matter how large or small the business may be.
It is not necessary to implement everything we will mention in this article. But if you're starting up a business from home then it's a good idea to have a more in-depth understanding of what you're doing.
The pandemic caused a great deal of hardship and loss to everyone, but it has also opened new doors and opportunities. For instance, online businesses are becoming more prevalent.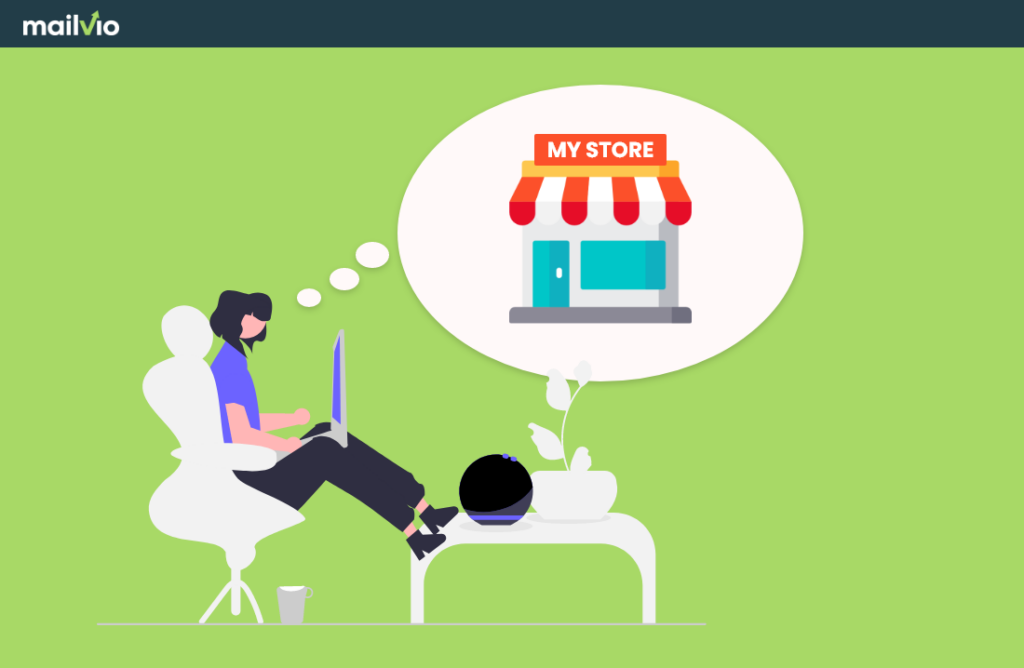 Now you are planning on starting up a business from home. Perhaps you have an idea or niche that you want to pursue. However, you wonder what awaits you in this endeavor.
To ensure your business's success, there are several things to know and consider. We've prepared a guide for you which will help you gain a greater understanding of the topic.
Things to Consider When Starting up a Business From Home
It's more than just building your brand and selling when you start a business at home. You must be aware of the legal requirements as well.
Additionally, you should be aware of other options for funding your business. Those are some of the topics we'll discuss and address.
Choose a legal structure for your business.
If you plan to sell online, you must have a business license. Your company's legal status is a critical aspect of its legitimacy.
It's still possible to operate without any license, but a lack of a business license has a lot of drawbacks.
To register a business, you must determine what type of organization it is. The type of business structure you choose could affect all legal aspects.
Sole proprietorship. It refers to a business run solely by one person. You can register a sole proprietorship if you intend to carry out all obligations and debts on your own.
Partnership. The term refers to two or more people running a business together. Partnership is when two or more people jointly own a business. They are then jointly liable for the business.
When it comes to helping your business thrive, adding someone is usually a good idea.
Corporation. Corporate entities are independent legal entities separate and distinct from their owners. If you are considering forming a corporation, you should research the different types of corporation.
However, each kind of corporation has different regulations. A business is typically treated as a separate legal entity from its owners under this legal structure.
A corporation can therefore own property, assume liability, and pay taxes. Like any individual, you can also enter into contracts, sue and be sued.
Limited liability company. The limited liability company (LLC) is a common structure for small businesses. As a result, the hybrid structure provides the legal protection of a corporation with the tax advantages of a partnership.
At the end of the day, it's entirely up to you to decide which entity best fits your current needs and future goals. Talk to a business or legal advisor if you're having trouble making up your mind.
Make sure you follow all legal requirements
Check local and state requirements whenever you start a new business. Depending on your state, you may need a license or permit to conduct your business. If you fail to follow these requirements, you may be fined.
It may be necessary to carefully review local zoning laws, depending on what type of business you plan to run.
Apply for Employer Identification Number
EINs are federal tax identification numbers. A business entity is identified by her EIN. To register as an LLC or hire employees, you will need an EIN.
Your Social Security Number will be used to identify your business if you do not have an EIN. You can therefore keep your Social Security Number safe by applying for an EIN. It only takes minutes to apply for an EIN on the IRS website.
Set up an account for your business
Set up a business bank account as soon as you establish your business entity. Doing so will allow you to separate your personal and business finances.
The best way to establish a personal relationship with a local bank is to partner with them. It is often the case that smaller banks provide better service and can respond faster when problems arise.
Make a financial assessment
It costs money to start a business, so you need to plan how to cover the expenses. Can you fund your startup on your own, or are you going to need to borrow money? If you left your job to start a business, would you be able to support yourself until you made a profit? Check your startup costs before making an important decision.
Starting a business without sufficient funding often leads to failure. You should never underestimate the amount of capital you need to start a business. A business can take some time for it to generate sustainable revenue.
To be prepared for any unforeseen events, you should always keep a lot of spare cash in your account. You can never be too prepared.
Look into insurance
Running your own business comes with a number of risks. You could be sued, have a data breach, or experience business interruption. To protect yourself, you should get the right business insurance.
You might want to start by reviewing a Business Owner's Policy (BOP). There are three main types of coverage that this type of policy provides.
A general liability policy, for instance. Property, bodily injury, and personal injury are covered under this policy. Commercial property insurance is also available. Business equipment is protected by commercial property insurance.
If you cannot run your business due to some unforeseen circumstance, then you need a business income insurance. You can use it to pay for things like payroll.
To get recommendations that are tailored to your business, you should speak with an insurance agent.
You may want to consider your options for funding
Business startups can raise capital in a variety of ways. Financing your business depends on a number of factors. It includes your creditworthiness, how much you need and what options are available.
A business loan. Bank loans can be a good source of funding, although they can often be tricky to obtain.
A business grant. A business grant is like a loan, but it does not have to be repaid. There are usually stipulations that a business must meet to qualify for a business grant. They are usually quite competitive. When attempting to obtain a small business grant, search for grants that are uniquely tailored to your needs.
Investors. A startup that needs large amounts of funding upfront may find it helpful to find investors. Startup companies can raise several million dollars from investors. You can expect your backers to be actively involved in your business.
Crowdfunding. A crowdfunding campaign could be launched if you wish to raise smaller amounts of funding from multiple backers. Numerous companies have benefited from crowdfunding in recent years, and there are many different types of platforms that can be used by different companies.
Seek the advice of an accountant
Many people find taxes confusing. When you run a small business, taxes become even more complicated. In addition to taxes, you also need to ask for business advice. Additionally, they will assist you in setting up payroll and tracking your expenses. So, hiring an accountant is a good idea.
With the latest tax laws, your business can stay on top of all of this with the assistance of an accountant. An accountant can also aid you in the auditing process in the unlikely event that your business is audited.
Some Tips for Starting up a Business From Home
People are learning how to use remote work to pursue entrepreneurship with a home office headquarters.
Due to various technological advancements, our world today is becoming more connected. This can be seen both in the way we work and where we live. Nowadays, many people run businesses from home, and these businesses have different varieties.
Depending on a business, converting a spare room into a mini-warehouse is the appropriate step. Other businesses are run entirely online. For the most part, you can start these kinds of businesses right away with the resources you already possess.
Start a business that meets a need
Most people, when just starting out, are focused on the product before they consider the market. The key to starting a successful business is to identify a "need" in the market and develop a business that meets that need.
You should begin by finding a market. There is a trick to finding the right group of people who are looking for a solution to a problem. The challenge is finding resources that contain information about what people need.
A simple way to find out what the needs of the people are, is by searching on the internet. Take a look at online forums to see what issues people are trying to resolve.
If you already have a business in mind then you can check out your potential competitors. View their websites to see how they are filling the "need". When you know what you need to do, you can create a product that is already in demand. You can also make it better than the competitors'.
Come up with ideas of what you can offer as a product or service. You can consider these questions when you are choosing a product or services to sell.
Is there a market for this product or service?
What benefits will I be able to provide to my customers?
Is it something I would purchase?
In what range would I be able to charge my target customer that meets their budget?
Am I likely to make a profit with this product?
How can I make my product stand out from the rest of the competition?
Is this business a viable venture for me?
Am I capable of making and executing the product/service properly?
The success of your business depends on how well you sell or market your products or services.
Plan your marketing strategy
All business owners, regardless of the size of their company, must have a marketing strategy in place.
The purpose of our business is defined by our strategy, which sets out our values, and shows us how to achieve our goals. We develop a better understanding of what success is. It outlines our business roadmap, shows us where we're going, and highlights stops along the way that may be useful.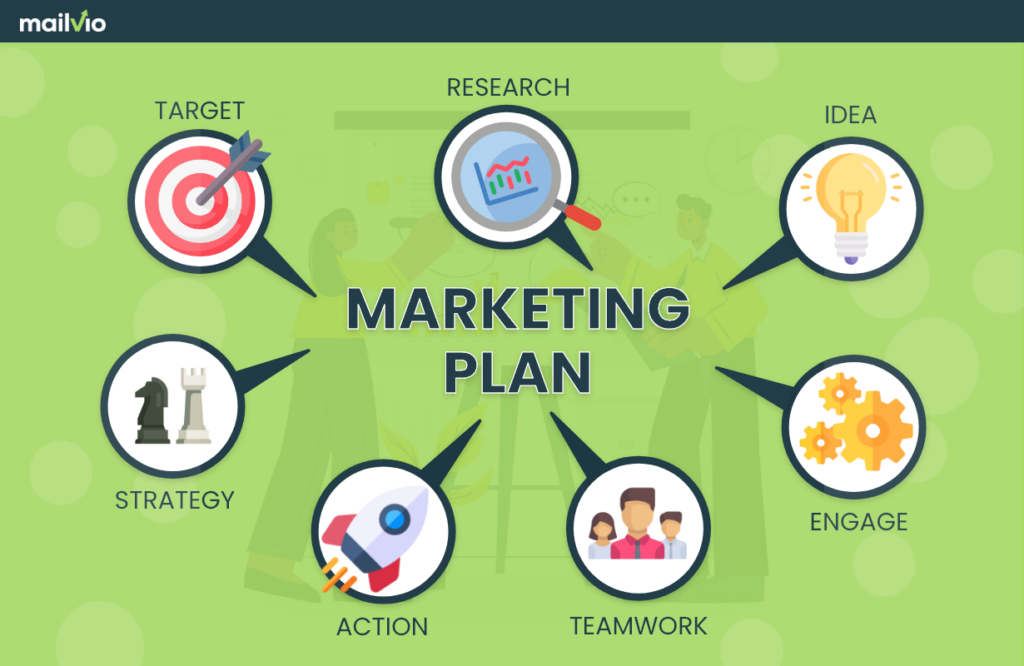 If you're planning on pursuing a long-term business route, it is advisable to develop your marketing strategy first. Often, business owners don't have time to take a step back as the business gets busier and their time becomes limited. They are then unable to think about the next business step and the next plan.
As a result, they lose the time to think about the long-term objectives of their businesses. Developing a business plan becomes an expensive luxury.
Develop and design your website
Your small-business website design begins after you have identified your market, product, and selling process. You might ask, "But why do I need one?"? In some cases, you may not need a website when starting up a business from home.
This is especially true if you are only planning to offer your product or service to your family, neighbors and friends. For you to earn more, you'll need a larger market.
The best way to do that is to let people know about your business. To do so, you'll need a website, particularly if you want to market your business globally.
In creating a website it's important to keep it simple. If you don't grab their attention, they're gone, never to be seen again. Remember you have fewer than five seconds to grab their attention.
Websites can be created manually without the need for any software. However, if you don't have in-depth coding or programming knowledge then you may set up yourself for a failure. The cost will also be higher both in terms of time and money.
So it's advisable to buy software that can help you build a marketing platform or website. A software that we recommend is Kyvio.
You can build an online business using Kyvio because it's an all-in-one platform. It is a complete marketing software designed to make online business management as easy as possible. It provides everything you need, from web hosting to funnel and page builders.
Some of its features include a membership site editor, membership site automation, various pricing options and a lot more.
Kyvio creates affiliate programs and lets you manage them in one convenient dashboard.
Brand yourself and advertise.
Before you start selling your product or service, you need to build up your brand. Get a following of people ready to jump when you open your literal or figurative doors for business.
Logo. If you're starting a business, you should have a logo. Your logo serves as the face of your company. People will remember your logo, so create one that is eye-catching and easy to remember. Ensure that your logo appears consistently across all of your platforms, so customers will be familiar with your brand.
You can make good use of the website you build and design. The internet is one of the places that customers turn for information about a business. Your small business website serves as digital proof of your existence. Your website is also an excellent tool for engaging with current and potential customers.
Social media. Make the world aware of your brand-new business using social media channels. When you launch, you can use it as a promotional tool and offer followers coupons and discounts. You will use different social media channels depending on who you target.
Turn visitors into customers with email marketing
It is critical for home services businesses to get their brand name in front of potential customers. The first time someone hears about your company, they may not be inclined to commit.
Using Email Marketing allows you to reach potential customers directly in their inbox and nurture leads online. As they search for home service providers, your company will be at the top of their list.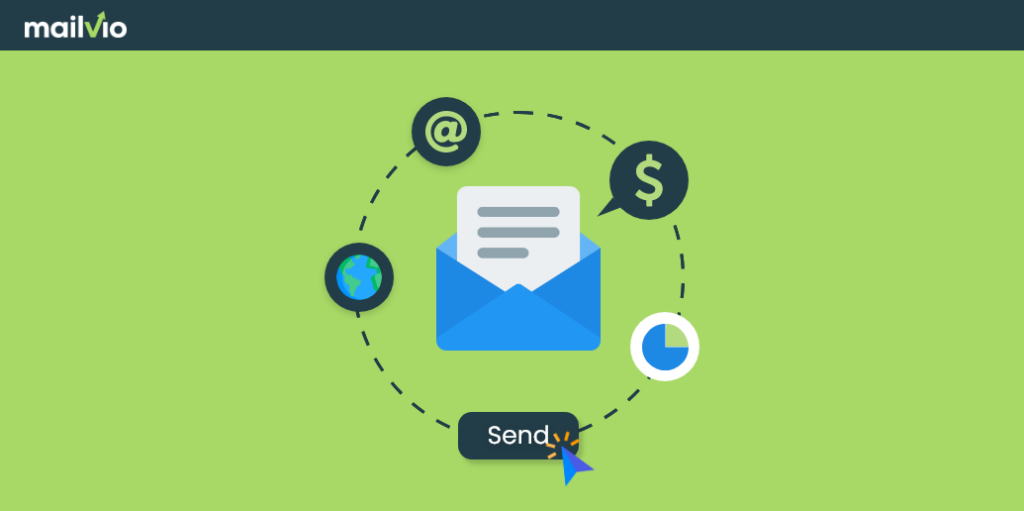 To start an email marketing campaign, you need email addresses. How do you obtain them? Is it advisable to buy a mailing list? One thing to do is to have them opt-in or by having a lead magnet.
However, it does not stop there. E-mail marketing is easy and has a high return on investment.
However, your success depends on how well your message is delivered. Keeping in contact with them is always a good way to keep them informed about your business.
It's recommended that you use a software to simplify and improve your email marketing campaigns. Mailvio is an affordable program that comes with many great features.
With Mailvio you get full-service autoresponders that come with SMTP support and workflow automation. The software is easy to use, even if you have no technical skills.
The amazing features of Mailvio will help you to make money online more effectively. It is even possible to send unlimited emails and 1000 texts with Mailvio.
In addition, it features a Drag-and-Drop Email Editor. Create a stunning, conversion-focused email from scratch with this tool. The software offers automatic A/B split testing, automation, email schedules and campaign segmentation.
Create an office at home
When working from home, you should have a designated workspace. This can either be a designated corner in your bedroom or a nook in an empty room.
In addition, you'll want to choose an area where you'll be able to enjoy a certain level of privacy. Consider the background as well, especially if you'll be conducting client calls frequently.
Starting Up A Business From Home: Pros And Cons
Home businesses are ventures. It's a business you can run from the comfort of your own home, whether full-time or as a side hustle. There are many types of home-based businesses and not all are built in the owner's home. It is possible to sell online without buying or holding a lot of inventory, as well as run their operations on the go.
Home-based businesses are not for everyone, so it's important to weigh the pros and cons before choosing whether to operate one.
Pros:
A greater level of personal freedom. You get to be your own boss. The working environment is free of dress codes, schedules, and politics. A person only needs to have dedication, discipline, and the ability to manage their time effectively.
There are fewer overhead costs associated with low investment business ideas, such as storage fees. Additionally, you can claim some tax deductions.
Commuting is oftentimes not necessary. This saves time and money because it eliminates having to use the bus or drive a car.
It is possible to sell local or international products or services.
The money you earn is yours to keep. As you work harder, you can earn more money. Performance directly influences your earning potential, which means you won't have to wait for a raise or promotion.
Balance between work and personal life. Such an arrangement is ideal, for instance, if you're a stay-at-home parent or a retiree.
You can express yourself creatively. You can use your home-based business as a means of expressing your passions. As well as using your interests or hobbies as a source of income.
Having your relatives or spouse participate in a family business can be a valuable experience
Cons:
To support your home business, you may need to adapt your living space. For instance, you may need a home office and/or a place to store equipment. The challenge is balancing this with your everyday life.
There is a chance that it won't work for you. If you live in an area where home-based businesses are allowed, you may not want to do so. There are a number of reasons why running a home-based business would be a bad idea, such as signage and parking. In addition, if your clients visit you, this could cause conflicts with your landlord or other tenants. Also, some neighbors may be opposed to this arrangement.
If the business you want to start has any regulations, you'll need to follow them. Depending on whether you intend to sell food, you may still need a commercial kitchen or a license/permit for stock storage.
You may feel lonely at first. This can happen especially if you're Working alone. You'll sometimes feel isolated and lonely without the camaraderie of coworkers.
You may need to hire employees or rent additional space if your business outgrows your home.
Leaving isn't an option. Although you can close the door and leave the room, your office is always there. If there's an issue at work across the hall, can you get the mental space you need? Or will you feel compelled to resolve it even though you are supposed to be away from work?
The flexibility of working from home comes at a price, though: you can feel lonely at times. You might struggle with this if you prefer to be around people.
Start A Home-Based Business With These Ideas
Starting up a business from home can be done in a variety of ways. You may be interested in some of the following approaches for starting up a business from home:
Create homemade products to sell
If you enjoy DIY or know someone who is interested in doing so, you could turn these hobbies into a business. In a commercial kitchen, a studio, or a workshop, you can still create your products. Perhaps you can sell and store them at home.
You can make a product more cost-effective if you have the ability to control nearly every aspect of its design. Depending on the market, you can improve their quality or make them more appealing to certain groups of people.
You can either start your business on a platform like Etsy or build your own branded store. Sharing your creations with others and making money at the same time is a great way to express your passion. Don't forget to think about regulations regarding products that customers ingest or put on their skin.
You can sell handmade products such as, Candles, Cosmetics, Apparel, Jewelry. Even food, Bath Bombs/ soap, Handcrafted products and a lot more.
Services or expertise can be sold
It is easier to start a home-based business selling services than products. However, managing your limited time can be challenging. Running a service-based business is a perfect example of the saying "Time is money".
If you have creative skills, such as being a designer or marketer, you can freelance. It is also possible to consult for other companies, working with multiple clients.
The work can often be done from the comfort of your own home office with the occasional trip. Sometimes you may offer your services directly to individuals through appointments and bookings.
Home-based businesses can include house cleaning, freelance writing, or handyman services. Additionally, you can offer tutoring, graphic design, dog walking, event planning and a lot more.
Networking is an important part of service-based businesses. It is also essential to get referrals from clients who are in need of your services. Customers who are satisfied with your services are likely to continue to use them in the future.
This means you don't need as many customers as you would in a product-based business. With a few high-quality clients, you can work from home full-time.
Build a monetizable audience
Content creators who already have a large audience online can monetize their audience. Creating your own blog/ vlog, YouTube channel, podcast or TikTok is a great way to do this. Eventually, you will be able to grow a following and monetize it.
Aside from that, looking into becoming an affiliate is also an option. You will earn money by promoting other products and services. In addition, you can accept payments for sponsored posts, so brands can reach your audience.
To build a loyal audience, you must be patient, consistent, and focused. This kind of home business is not an easy task. It's especially difficult in the short term.
The most satisfying feeling is when you're able to create a following around your passion. Multiple revenue streams can be pursued simultaneously with this method.
Your ability to monetize your audience is often dependent on which niche you choose. Do your research on the platform you're going to choose if you're starting from scratch or growing your own audience.
Conclusion
When starting a new endeavor, it is a good idea to be well-informed about it. Additionally, you should evaluate which is the most appropriate for you. The most important thing is to choose something that you really enjoy doing.
In order to succeed in any business, it's important to clearly define your goals and to consider what motivates you. You can take advantage of starting up a business from home. It has been really popular and quite easy to do.
It has never been easier to stay connected with suppliers, employees, and customers than it is today. These factors create a terrific environment where startups can start small, grow quickly, and invest conservatively.
All these articles are just guides for you. In the end, it's still up to you how well you run your business. You can do it if you really put your mind to it, embracing ups and downs along the way.