Writing a compelling subject line for survey emails is not as simple as you might think.
The perfect subject line for survey is one that will pique the recipient's curiosity and interest, so they'll click through to read the email.
Companies use surveys to gain customer feedback on their products and services.
Yet, many email marketers spend hours crafting subject lines that aren't enticing or effective.
Indeed, it's not uncommon for subject lines to be the biggest barrier to getting survey responses.
But how do you write a compelling subject line?
You don't have to be an expert at writing emails to create a memorable subject line for surveys.
You just need to make sure you are capturing the attention of your audience, so you can ask for their valuable input.
Here are 10 tried-and-true strategies for crafting a memorable subject line.
Limit Your Subject Line for Survey to 60 Characters
The average person scans his or her inbox. Therefore, a clearer and more concise subject line will help increase your open rate.
Also, don't forget that some 60% of all emails are viewed on cell phones. A shorter copy is more likely to display correctly on a smartphone screen.
60 characters is a reasonable length for a subject line.
As per Retention Science, subject lines containing less than 10 words perform better than long ones. You should try to keep your subject line to six words or fewer. A longer subject line tends to decrease open rates.
Infuse Your Subject Line With Emotion by Using the Right Tone
Your email marketing survey should be informative, generous, and friendly – just like all your marketing materials.
A friendly subject line can be your most effective opportunity to communicate that sentiment to your customers.
But how? Make sure you choose the right words that convey warmth. Avoid using words like "premium" or "exclusive" and stick to words and phrases that evoke feelings of trust, generosity, and gratitude.
Try using "Take a minute and rate our service today!" instead of "Complete survey and secure premium offer".
You could also use emotional verbs to convey warmth. The word "love" is a great example.
Or, if your survey is about customer loyalty, you could use a smiley face. It will make your survey feel more genuine and warm.
Offer an Incentive in Your Subject Line for Survey
People are more likely to respond to your request if they know precisely what they will gain from opening your email.
Including an incentive in your subject line for surveys can help you boost retention, satisfaction, and other factors critical to online businesses.
A freebie such as a discount, gift card, or exclusive coupon can certainly increase the likelihood of a response.
For example: "George, 20% discount for your valuable input."
Consider your business and your customer base before deciding what incentive to offer.
Your survey should be tailored to your customers and your business.
Oh, and don't forget to include details on how your customers can get the promised incentive in the survey completion message.
George, for example, should receive his promised discount code once he finishes the survey.
Personalize Your Subject Line for Survey
Personalizing an email can go far beyond simply including the subscriber's name in the subject line.
Geodata, for instance, can help you create a location-based marketing message that boosts open rates.
Segmenting the email list by country, or better yet, by city, will allow you to send emails targeted to your customer's location.
Personal interests can be helpful as well.
Knowing more about your customers and segmenting them is a great way to improve personalization.
For instance:
We want your Feedback (No personalization)
Jerry, share your valuable input, please (Formal personalization)
Josh, did you like our store in Paris? (Enhanced personalization)
The truth is, creating super-personalized messages and survey subject lines is not easy.
The key is collecting all the necessary customer information and keeping them updated.
This is easier said than done unless you have an email automation tool like Mailvio.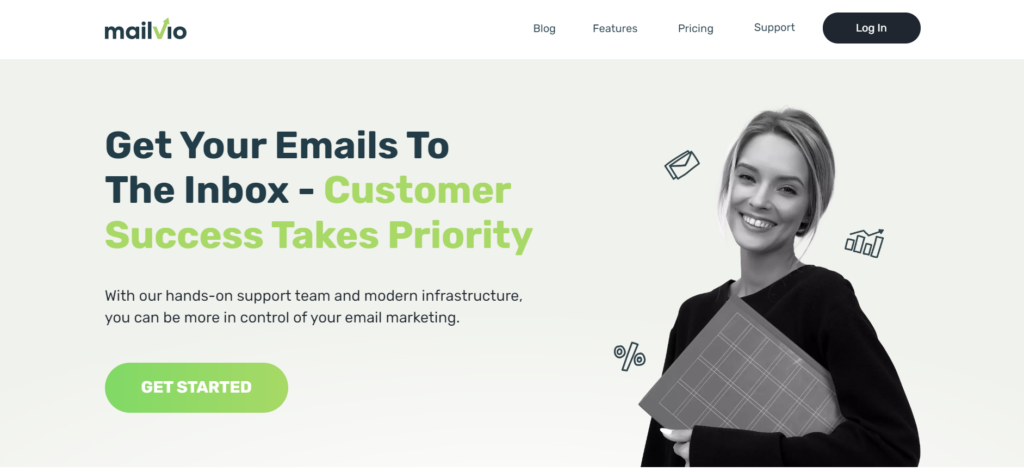 Mailvio will create personalized emails based on your customer's demographics, interests, behavior, and other data, thereby getting more people to fill out your survey.
Include a Deadline to Convey a Sense of Urgency
Do you prioritize tasks based on deadlines and value? Think about how you value your time.
The same is true for your customers, and you can use that to your advantage.
Customers may simply glance at your survey email and file it away, even if they open it.
Using a deadline as a call to action and throwing in an offer is your best bet to engage them:
"One day left to take the survey and get a promo code."
You should employ this tactic occasionally and only when it makes sense. And it will only make sense if the reward for completing a survey is valuable enough for recipients to act right away.
Because remember, if you're running a business, your survey is not a casual request.
It's a request from you to them, so you should take the time to think about how you can make it worthwhile.
Avoid Using Spam Words
Every major email service provider has built-in spam filters to determine the reliability of individual messages.
As you send mass emails or personal messages, these filters analyze tech factors such as authentication records and URL filtering.
In subject lines, spam filters look for trigger words.
You should choose your words carefully to reach your intended audience. Be sure that every time you compose a survey email the subject line is free of spam marker words.
The most common spam triggers include FREE, SALE, DISCOUNT, and LIMITED!
These words are typically associated with spammy content, so people often hit the spam button before moving on to the next email.
The point is, these trigger words may get your message past the spam filters but will alienate recipients.
And, that will reduce the response rate and, in turn, lower the value of the data you are trying to collect.
Ask Questions in Your Subject Line for Survey
Engage your target customers from the get-go by asking them a question related to their latest interaction with you.
You can get straight to the point by turning the initial survey question into your subject line:
Are you likely to recommend…
How would you rate…
That way, recipients of the email will know right away what the message contains.
It's also worth trying different questions in the subject line for survey emails to gauge your customer's response:
How about a short survey?
What do you think of our service?
You can use these questions to convey implicitly the fact that the survey is short.
Add Emojis and Symbols for Extra Impact
You can easily differentiate your emails from others by adding punctuation and Unicode symbols. Studies have shown that limiting the use of punctuation in subject lines can increase email open rates.
A full stop, for example, can produce higher open rates, as can the exclamation mark. Regarding punctuation, it is advisable to include it sparingly and not in every survey email subject line.
Emojis and Unicode characters are another way to make your subject line more interesting, without using words. You can increase response rates by 80% by using emojis in your surveys. And that is a number that is difficult to ignore.
According to an Experian study, email subject lines with emojis result in a 56% increase in open rates compared to plain text.
But that's not always the case. In the wrong context, the wrong emoji can negatively impact responses, which is why you should test it first.
In any case, you should strive to use these types of "non-traditional" marketing tools to make your emails more effective. They're free and easy to use, and they will positively affect your results.
Spice Things Up With Some Humor
It's a smart idea to add some humor to your survey subject lines every now and then.
In doing so, you will make your email appear and sound more human and more appealing to consumers.
Humor can transform a dull survey subject line into one that gets people's attention.
There are many ways to write funny subject lines for survey emails.
The key to writing funny subject lines is to stick to what your target audience will find funny.
To test the waters, you can make a joke by using a pun, a play on words, or an allusion.
For example, you could try this one:
"I'm running out of time. Survey me today."
You can also include a picture in your subject line to get more mileage out of it.
It's important to note that not everyone will find humor in your subject line.
But if you're trying to reach a wide audience with your survey, then you need to take a chance and experiment.
You should always test your survey subject lines with people who are not in your target audience.
This way you can avoid embarrassing yourself or getting a negative response from your intended recipient.
Make Sure to Always Test Your Subject Lines
You should definitely consider using tools to A/B test your survey subject lines. This is another area Mailvio excels in.
Split tests involve setting up two variations of a subject line. The first half of the test group receives option A, and the second group receives option B.
You just need to monitor your email marketing metrics, especially open rates, and select the best subject line.
Here are a few tips for A/B testing emails:
Make the A/B test available only to a segment of your email list. Send your audience the top-ranking subject line once you have statistically significant results or a clear winner.
Make sure to consider the click-to-open rate of the email when choosing a winner. After all, you also want customers to act on your email and not just open it.
There are no limits to the number of segments you can test. You can use this approach to learn which of these tactics works best for you. You don't have to spend a lot of time and resources on it either.
Conclusion
It's tough to write an engaging subject line for an email survey because surveys are by nature dull and boring.
Marketing professionals must use their creative talents to develop something that will attract customers.
At the same time, they also need to avoid the pitfalls of spammy emails.
Here are some of the best guidelines we can offer you:
Personalize your survey subject lines
Keep them short and sweet
Appeal to your subscribers' emotions
Add a sense of urgency
Ask your readers a question
Offer them incentives
Avoid using spammy words
Add some humor to spice things up
Make sure to A/B test your subject lines
We hope you found this article useful. Please leave a comment below and don't forget to check out our blog.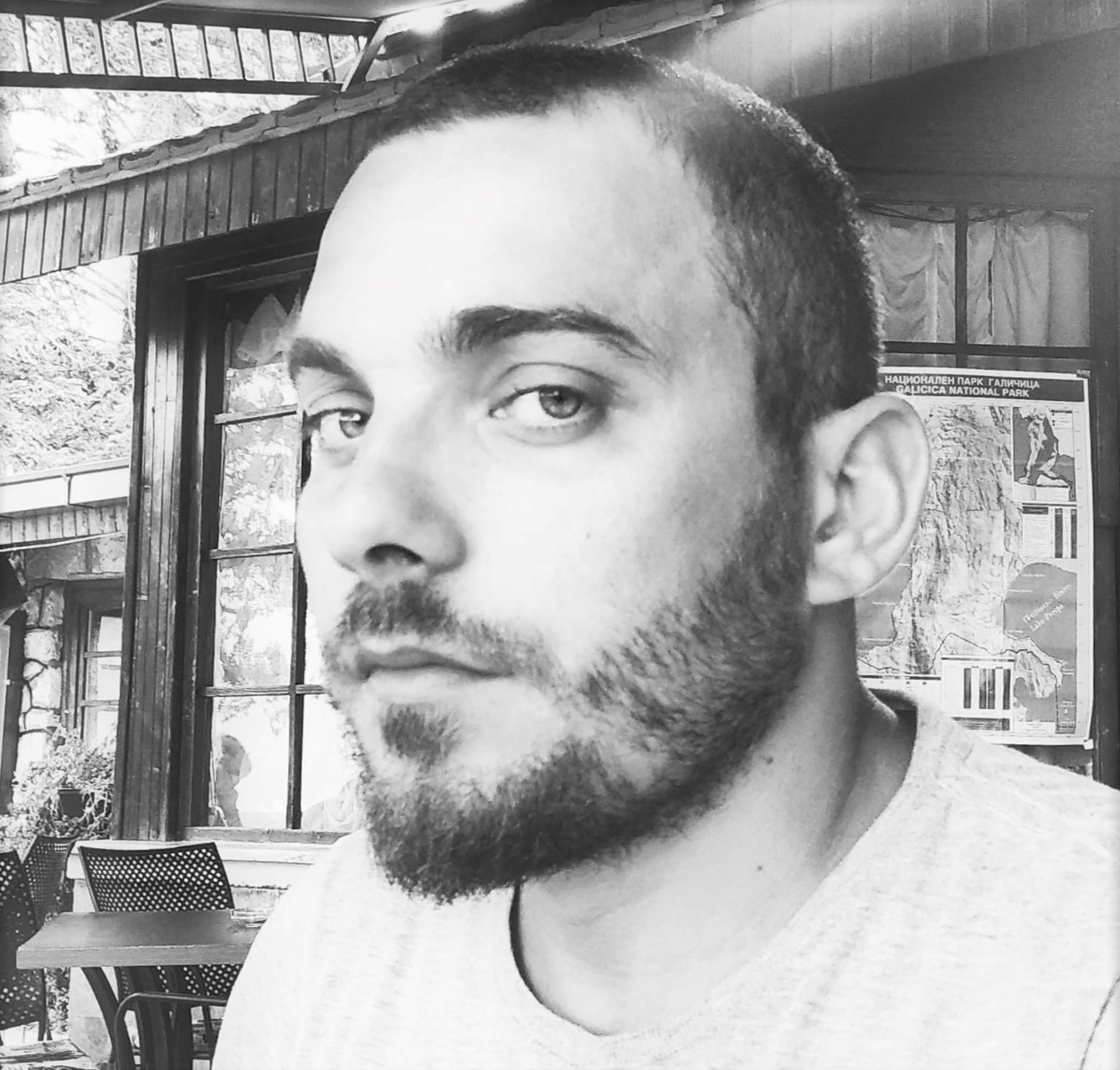 Vladimir is a passionate content writer and digital marketing enthusiast. With over 3 years of experience in the field, he loves sharing his insights on topics ranging from content marketing and SEO to social media strategy. When he's not writing, you can find Vladimir exploring the great outdoors or experimenting with new recipes in the kitchen. Connect with him on LinkedIn to stay updated on his latest articles and adventures.