B2C email marketing has been around for a long time. Its beginnings can be traced back to 1978 when a guy named Gary Thuerk sent the very first email marketing blast to some 400 recipients.
The result?
Mr. Thuerk earned $13 million in sales for his company and the title 'Father of Spam' for himself.
But he also made a case for commercial email marketing, a case that's been proven time and again over the years.
Even today, 45 years on, email remains the most efficient and cost-effective way to communicate with customers and prospects.
With a whopping $36 return on investment for every dollar spent, it's hard to beat email when it comes to getting the most out of your marketing budget.
But B2C email marketing is more than whipping up a sales letter and sending it out to your customers.
It's about providing your customers and prospects with useful and interesting content and about creating a dialogue with them.
In this article, we will talk about:
The basics of B2C email marketing,
The difference between B2C and B2B email marketing, and
How to create an email marketing campaign that will make a difference for your B2C business.
But let's start from the beginning.
What Exactly Is B2C Email Marketing?
B2C Email Marketing, also known as business-to-consumer email marketing, refers to the practice of using email to communicate with individual customers.
As such, it involves sending email messages directly to customers, rather than to groups of people or businesses.
That – along with several other characteristics – is what separates it from B2C email marketing.
Let's discuss these characteristics in more detail:
The Difference Between B2C and B2B Email Marketing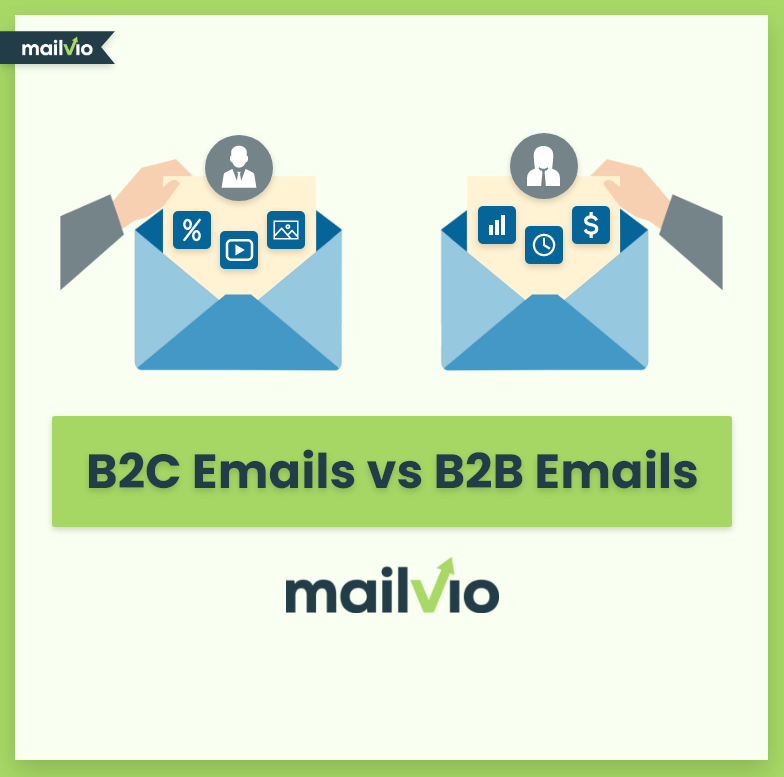 There are 3 main differences that separate B2C and B2B emails. These include:
Buying cycle length difference
Content differences
The difference in tone/voice
Buying Cycle Length Difference
B2B email marketing takes a little longer to convert prospects into leads, and hopefully into paying customers than B2C email marketing.
This is due to the fact that the decision-making process in B2B email marketing is longer and involves more people. So, in order to close a deal, you'd have to acquire approval from all of the stakeholders involved.
There's also the pricing differential, which is often higher in B2B.
Thus, B2B email marketing campaigns typically include multiple workflows that drip content over several weeks to nurture clients.
Bonus tip: Here's how to create a strong and profitable B2B email list.
The Difference in Content
One of the biggest differences between B2C and B2B email marketing is the content.
B2C emails are typically much shorter and include only a couple of main points. B2B emails, on the other hand, typically contain a much larger number of points and take a little more time to write.
In terms of composition, B2C emails often include limited offers or discounts to create a sense of urgency and elicit immediate replies.
But in order to write successful B2C email content, you'll also need a thorough understanding of your target audience.
That will help you tailor your message and offer to their specific needs and make sure that your content resonates with them.
The Difference in Tone/Voice
B2C emails tend to be less formal, have a more personal tone, and use simple and relatable language. As mentioned above, they aim to create a sense of urgency to trigger a swift and emotional response.
Comparatively speaking, B2B emails tend to be written with a more professional tone than B2C emails.
These emails usually highlight the financial benefits of purchasing the product or service in question.
B2B emails also use industry-specific vocabulary, which is not common with B2C emails.
What Are the Benefits of B2C Email Marketing?
B2C Email Marketing is a great way to create awareness, nurture leads, and convert them into paying customers.
Let's discuss some of the benefits it brings to the table in more detail:
B2C Email Marketing Is Fast and Easy to Set up
Setting up B2C email marketing is a breeze.
You can easily use a tool like Mailvio to set up an email marketing campaign in a few minutes.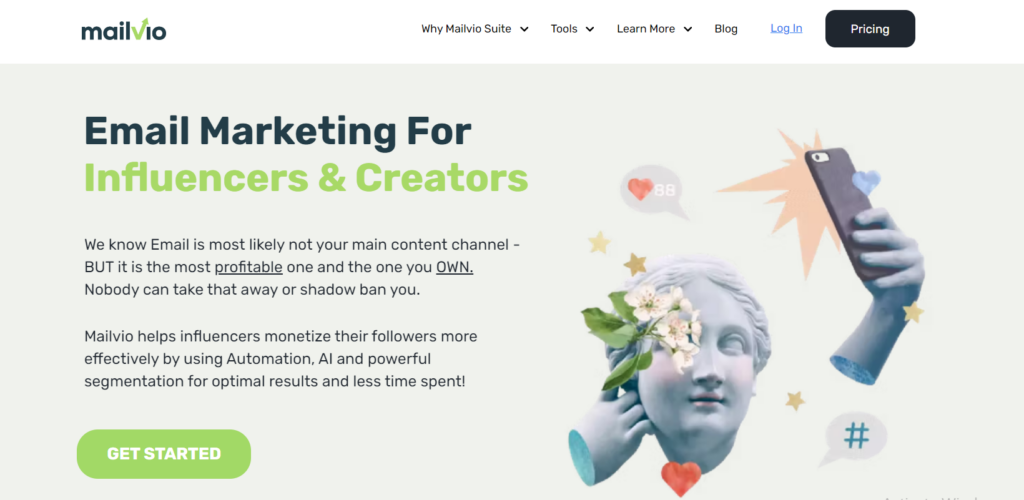 With Mailvio, you can set up a drip campaign, track opens, send personalized emails to prospects based on their interests, and much more.
It will allow you to both automate and scale your campaigns quickly while giving you complete control of the process.
It Provides a Direct Line of Communication With Individual Customers
As a B2C email marketing company, you can communicate directly with your customers through email.
This means that you can create more personalized emails and avoid the problem of "no-reply" emails.
With B2C email, you can quickly and easily:
Respond to customer inquiries
Provide updates about new products and services
Offer customer service and support, etc.
All of these things help you to build your brand and develop relationships with your customers.
It Improves Brand Visibility and Conversions
Through bulk email marketing, B2C firms are able to engage with large crowds.
In addition, B2C emails allow businesses to engage with their audience on a one-to-one basis, which is a much more effective way of building relationships.
When you combine this with a smart and effective email marketing strategy, you can significantly increase your brand visibility and conversion rates.
It Boosts Website Visits
B2C campaigns are aimed at getting potential buyers to visit your website and learn more about your company and products.
These emails typically include a call-to-action that encourages visitors to click on a link or visit a specific page on your website.
That leads to more conversions and a higher number of website visits.
It Helps Grow Your Email List
In addition to boosting your website traffic, B2C email marketing also grows your email list by offering greater customer interaction opportunities.
When a potential customer clicks on a link or opens an email link, they're taken to a pop-up page that prompts them to provide their email address.
This generates email addresses to use for future marketing campaigns.
These leads are also valuable because they've opted in to receive promotional emails from your business.
That means they like the content you're sending them and are likely to buy your product or service in the future.
What Are the Different Types of B2C Emails?
B2B marketers use several different types of emails
Here are some email types commonly used for B2C marketing:
Welcome Emails
Welcome emails are sent to new subscribers who sign up for your email marketing lists.
The goal of this email is to build a relationship with the person and make them feel special. Welcome emails are a great way to increase your company's credibility and build brand awareness.
They are often personalized to each recipient, which is another way to ensure that your emails are relevant to potential customers.
Welcome emails show your customers that you value them as individuals and that you understand that each person has their own unique preferences.
It's a brilliant way to express your caring and set yourself apart from others in the industry.
They can also include special offers or discounts to increase the chance of a maiden purchase.
Lead Nurturing Emails
Lead nurturing emails are typically a part of an automated and personalized email marketing sales funnel.
They are sent to individuals who have interacted with the company's website or a particular ad.
Lead nurturing emails usually include useful information or resources aimed at addressing the pain points of the prospective buyer.
They aim to guide potential clients through the sales funnel and encourage them to make the transition from lead to buyer.
Thank You Emails
Thank you emails are sent to customers after they've purchased a product or service from you.
These emails are used to thank the person for making the purchase and to give them a sense of appreciation.
Thank you emails also serve to build a relationship with the customer and to encourage them to return to your site.
In addition, they can include special offers or discounts to increase the chance of a repeat purchase.
Bonus tip: Read this article to learn how to write engaging subject lines for thank you emails.
Email Newsletters
Newsletters are an important part of B2C marketing.
These emails can include useful information, special offers or discounts, and helpful tips and tricks.
Newsletters can also be used to keep customers informed about new products and changes to your company, or to introduce new services.
They are a great way to keep your customers up-to-date and offer a taste of your brand's personality.
See that you follow these eNewsletter best practices to make yours stand out from the crowd.
Best B2C Email Marketing Practices

Here are some tips you can use to supercharge your email marketing campaigns:
Personalize Your Emails
Sending generic emails to a list of prospects is always a bad idea. Consider personalizing each email and targeting the individual person, with the messages they are most likely to respond to.
Customers appreciate this personalized approach, and your response rate will increase.
Businesses are increasingly using a data-driven approach to tailor their messages, with the goal of improving their chances of conversion.
In fact, according to Forrester, half of the leading B2C marketing managers would invest more resources in content and personalization software.
But to be able to personalize your emails, you'll need to collect customer information first.
You can obtain this data through survey forms, questionnaires, and other similar tactics.
You can also track customer activity on your site, which can give you valuable insight into the person's preferences.
Then, you can use this data to send subscribers content that is more relevant to them.
Use Email Automation Software
Sending emails manually is possible only up to a point due to the sheer number of messages you'll need to send. If you haven't already, you'll need to get some email marketing software to help you with this task.
Ensure that the email marketing tool you eventually settle on includes all the automation features that you need.
We recommend using Mailvio, an email automation tool that is both affordable and packs useful features such as:
Drag-and-drop email editor for intuitive email building
Predesigned email templates
A/B campaign testing
Built-in email previews
Deep email segmentation
Email workflows and customer journeys
Advanced segmentation
Built-in opt-in forms
Reply tracking
Detailed reporting and analytics
These features will allow you to build custom, targeted email campaigns with ease.
Optimize Your Email Content
Content is a very important part of B2C marketing emails. The copy should be well-written, and it should be tempting enough to create conversions.
And that means it should adhere to certain email copywriting practices and standards.
Generally speaking, subject lines are the first thing your audience notices. They play a crucial role in determining your email open rate. When crafting yours, keep in mind the three Cs:
Clear: Make sure the subject line is easy to understand and does not contain meaningless words.
Consistent: Your subject line should match the email's content.
Creative: A catchy subject line can help you stand out from your competitors.
When recipients open your emails, they should be interesting enough to catch their attention. Make sure to include a well-designed CTA button with the right mix of images and graphics. You can check out these awesome call-to-action examples for inspiration.
You can also experiment with dynamic content, use emojis in email subject lines, and even use GIFs.
Optimize for Mobile Viewing
The number of mobile email users is growing exponentially and around 50% of all emails are opened on a mobile device.
Email marketers have taken notice and are increasingly using responsive email design to ensure a seamless user experience.
Make no mistake, if your emails don't display properly, you will see a dramatic decrease in response rate.
Here are a few other things you can do to ensure a mobile-friendly email experience:
Keep subject lines short
Make sure the CTA button is large and visible
Choose an easy-to-read text size
Avoid writing large blocks of text
Try to Create a Sense of Urgency
Creating a sense of urgency among your customers is one of the best ways to drive sales.
You can achieve this by using the "Fear of missing out" tactics.
The point is to make your customers feel as if they should act now or miss out on something spectacular.
You can achieve this by including words like "Limited time", "Limited quantities", or "Last chance".
These words can make your customers feel compelled to act.
Segment Your Email List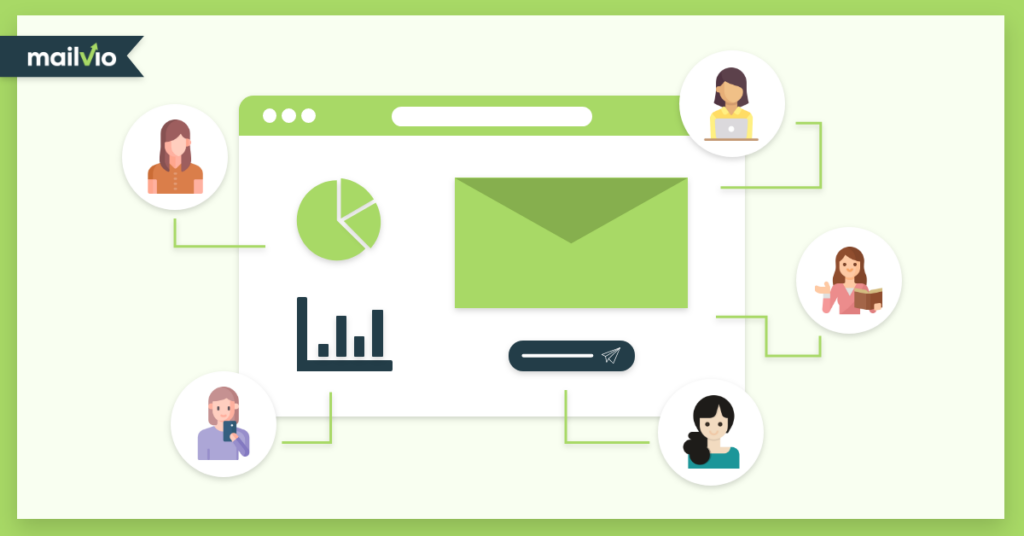 Email list segmentation is one of the most effective ways to target your audience.
You can use it to reach out to customers based on their interests, past purchases, demographics, and other factors.
This will allow you to target your audience with relevant and engaging emails.
For example, you could segment your inactive subscribers and send them a re-engagement email campaign with a special offer.
Or you could send product recommendations to active subscribers based on their past purchases.
The possibilities are endless!
A/B Test Everything
A/B testing, also known as split testing, can be a powerful weapon in your email marketing arsenal.
You can use it to test different versions of your emails, subject lines, and CTAs.
But how does it work? Well, it's pretty simple.
You create two versions of the same email and send them to different segments of your email list.
Then, you analyze the results to see which version performed better.
By regularly running A/B tests, you can find out what works and what doesn't.
This will help you find the best-performing email version and create a more effective marketing campaign.
Conclusion
B2C email marketing is something you should consider integrating into your marketing strategy.
In addition to providing a direct line of communication with individual customers, it can also boost your brand visibility and conversions.
When you take into account the massive ROI that it provides, it's a no-brainer to invest in email marketing and good email automation software!
When selecting an email automation tool, make sure to choose one that packs a punch.
It needs to provide the necessary features and functions to turn your B2C email marketing campaign into a success.
Mailvio, which offers a 7-day free trial, ticks all the boxes and can propel your B2C email marketing to the next level!
Do you have any questions or suggestions?
Let us know in the comments below!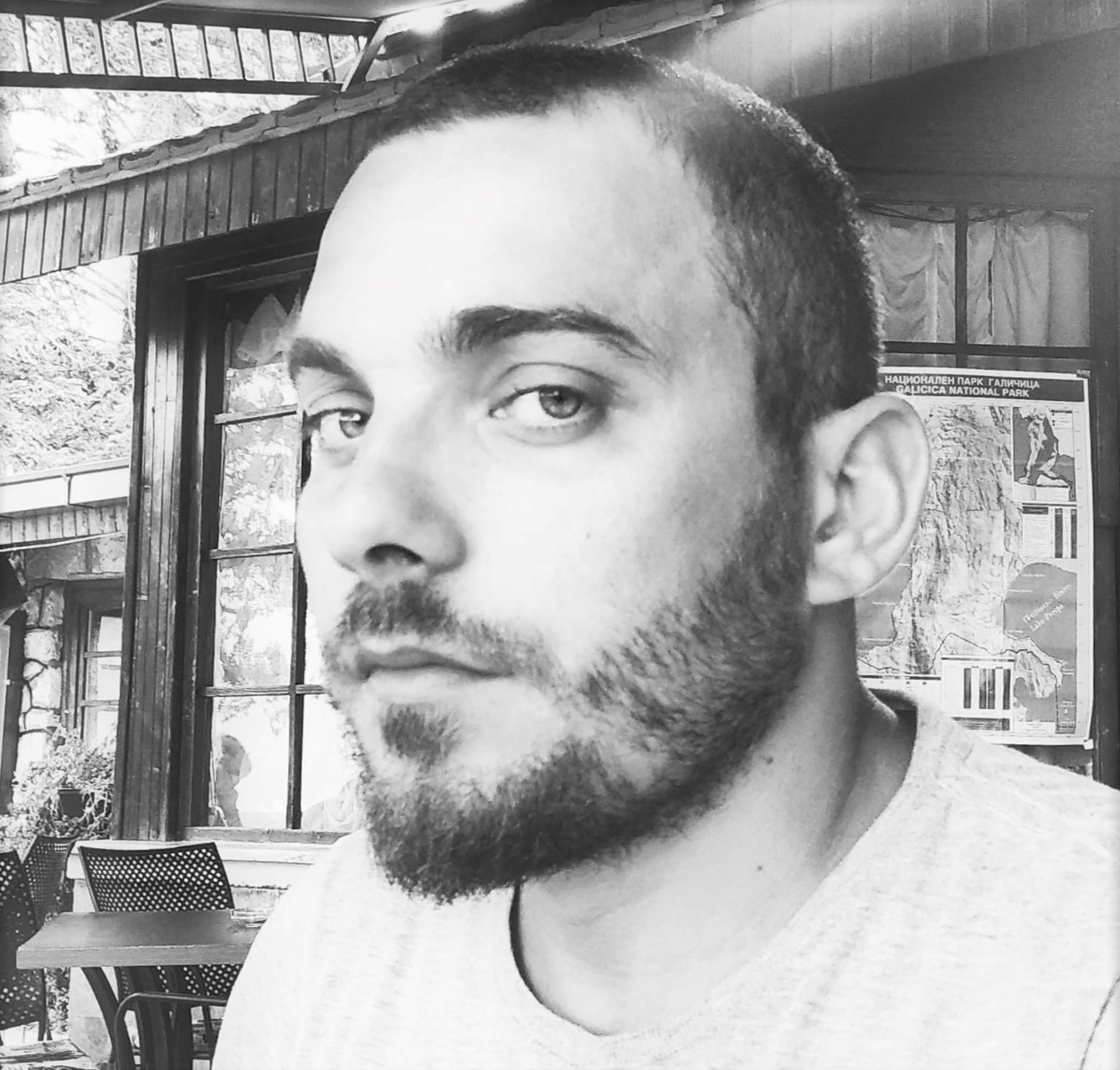 Vladimir is a passionate content writer and digital marketing enthusiast. With over 3 years of experience in the field, he loves sharing his insights on topics ranging from content marketing and SEO to social media strategy. When he's not writing, you can find Vladimir exploring the great outdoors or experimenting with new recipes in the kitchen. Connect with him on LinkedIn to stay updated on his latest articles and adventures.