What does monetized mean in email marketing, and how can this help? Most marketers asked this, It is because they do not take advantage of email monetization to the fullest extent. Several factors contribute to this, but the main one is ignorance of the options available to monetize email. To be a successful email marketer, you need to learn to monetize email in many ways. This guide will give you all the details you need, keep reading.
What Does Bein Monetized Mean?
What does monetized mean in email marketing is refers to the use of an email list for any revenue-generating purposes? There is a distinction between basic email marketing and direct monetization.

In email marketing, you create a list of subscribers and send them regular newsletters or drip campaigns. The ultimate goal for This is generating interest in your products.

No matter if you are selling your services in an email such as posting a link to a product page. And if you are building relationships with your audience by posting relevant and useful articles or tips.

You can use email marketing for building brand awareness, generating traffic to your site, and making sales. It can be monetized in some ways.

In the context of this guide, monetized in email marketing refers to any activity that uses your email for for-profit purposes. A few examples are:
Premium Advertisement Via Email
This occurs when you embed advertisements in your emails. There are two methods to do this:

First, work with advertisers. Charging them for the opportunity to place ads in front of your readers. Second, Use third-party ad networks to match ads from many advertisers. You can use email ads for the following reasons:
Ads that appear as banners in your emails' header or footer display Ads throughout the email by using buttons or image links within the copy of the email that appears as native or text ads
Rental Of Your List Or Free Sponsoring Emails
It happens when you send a message on behalf of another brand and charge them for the opportunity. Note that the act of sending a message does not mean selling your contact list. Your email list is sold when you offer your list of subscribers to a third party for money. That third party then sends unsolicited sales emails to your subscribers or sells your list to spammers. This is not what you want to do. A cross-border advertisement could be illegal. And it is certain to alienate your subscribers.

It is a need for businesses that handle personal data to maintain compliance with the GDPR privacy regulations. As well as provide safeguards for their subscribers' data to avoid lawsuits.
The Untapped Potential Of Email Marketing For Profit
Marketing through email has one of the highest conversion rates. One of the best marketing channels that offer both a quick return on investment. It gives a long-term return on investment in digital marketing. Marketers don't realize that they are underutilizing this channel that helps in email monetization.

As ironic as it may seem, the fact that it works well is the reason that so many marketers neglect it. They see some good results from this basic email campaign. And begin experimenting with other channels.

The fun of experimenting with social media trends is much greater than spending time on your email marketing campaigns.

To increase profits, you need to learn how to make email marketing work harder and how monetized in email marketing will help.
Four Areas to Consider To Manage Email Marketing
Let's take a look at what does monetized mean in email marketing and how to use it in this article. Monetized email methods will only be successful if you implement them effectively. If you're not utilizing email marketing to its full potential, your monetization will be poor as well.

We will cover all these topics in-depth in our article, so bookmark it and start reading as soon as you can. For now, let's consider the main four areas that marketers ignore.
1. Segmentation
Many marketers fail to segment their customers. You can segment them according to the factors that make them unique. It's an essential step towards monetization.

Thanks to Mailvio, segmentation is easy. You can segment users based on their personal characteristics. And also based on how they interact with your emails. If you prefer, you can let automation do it for you.
2. Automation of emails
Most marketers are not taking advantage of email automation technology. This is due to the fact that there are great developments in technology.

Mailvio has worked hard to make email automation easy and accessible to everyone.

With Mailvio you can have powerful workflows and actions. This will allow you to automate all or part of your email marketing.
3. Personalization
Segmentation involves organizing people based on their differences. Whereas "personalization" involves making them feel as if they're getting a customized experience.

Email personalization is a broad topic that involves learning about several fascinating areas. This includes behavioral marketing. How automated emails help you personalize better as well as how to write in an engaging way.
4. Split-testing
As a marketer, it is your responsibility to test and analyze the results of everything you do.

Likewise, you can analyze and test different types of ads to see which ones work better. You can also do the same with your email marketing.

With Mailvio, you can split-test your email campaigns.

You can set up tests to see which messages are performing better, then drill down to the gold

There is much more to utilizing and mastering email marketing as a channel. So we cover them all in our newsletters and blog. You must master these four aspects to have better results monetized your emails.
What Does Monetized Mean And How it Works?
Beginners in email marketing often mix up their priorities. A company might choose to spend months developing its own "ultimate product". This is despite the fact that they haven't had a track record of getting their list to buy stuff in the first place. One hint – it's much easier to find out if your list can buy stuff if you promote other people's products, services, and events.

Marketing mistakes are also made when a marketer starts selling and promoting stuff too soon before the list is ready. What steps do you take to get your list ready? The free content of high quality and value is fed to the list by you. Until then, they will not trust you enough to buy the things you ask them to.
Discover What Does Monetized Mean Through These Methods
The following guide will show you what does monetized mean in email and methods to use. Regardless of which marketing strategy you choose. You will get the closest thing to the "optimal journey" when it comes to monetizing your email list with this approach. Take a look at these methods in the order listed. You won't resonate with them all, and some of them you may want to skip.
Create An Affiliate Program
Several marketers have been speculating that email providers have started to prohibit affiliate marketing. As a result, panic began to spread among marketers. Many email providers and gurus had to explain a crucial difference to resolve the confusion.

Only useless affiliate marketing attempts are frowned upon.

Prepare yourself for very little engagement if you send only ads for affiliate products in your email. You may even be unable to refund the cost of mailing because of poor engagement. You may want to consider sending your readers a page with quality information and advice. Then find a way to mention an affiliate offer. Send an affiliate offer, or even send them a sponsored offer – this is a good win-win.
Provide High-Quality Free Content
Whenever you are growing your list or doing a marketing campaign. You should start by considering what value you can offer your readers (or visitors) in exchange for their subscription. Several marketers, bloggers, and online businesses are vying for their attention, so why should they choose you?

You need to ask this question to develop a relationship of trust with your potential customers. In essence, you're showing them that you do not take their subscription for granted.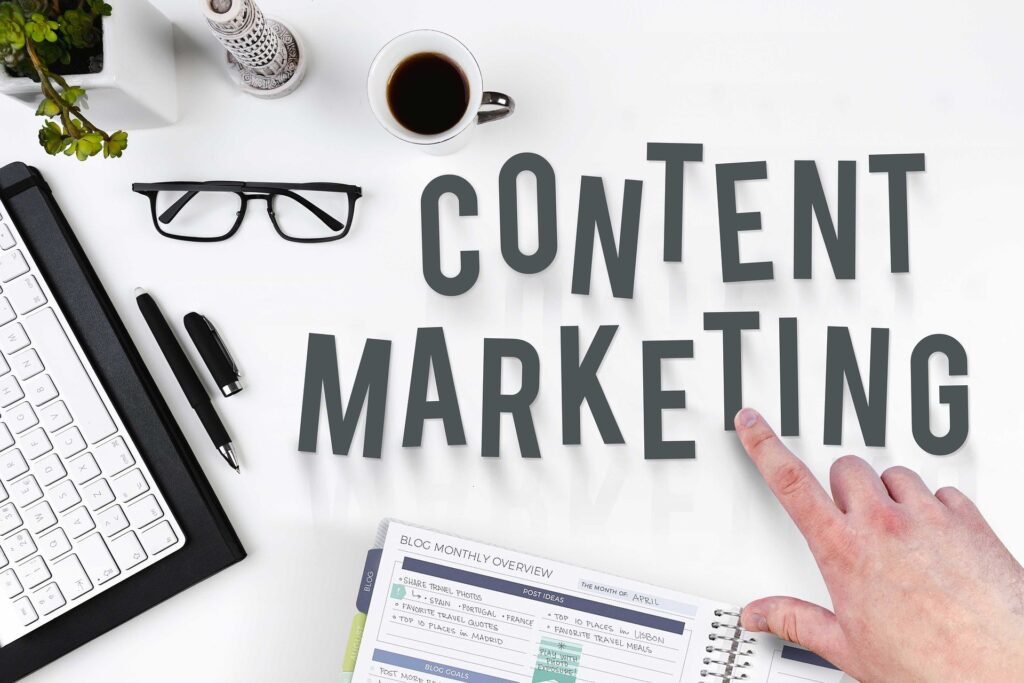 Put some thought into what content you will give away for free. It is fine to start by creating an email sequence based on your most popular blog posts. But, don't stop there.

You should treat your newsletter like a premium content delivery service. Even if it sounds cheesy, you want people to register excitement whenever they receive an email from you. Yes, it is possible, If your content is of that quality. It's not easy, but it's doable. Create value-rich content as a reward for your subscribers.

As a result, you are treating them with respect. Then establishing a meaningful relationship that could lead to monetized email. You should never compromise on quality. It does not mean that you should slack off and send whatever you stumble upon.
Native Ads Helps Monetize Newsletters
Your mail list can be monetized with owner efforts more by including ads in your email messages and newsletters. Native ads are the most effective and profitable type of advertisement, far surpassing traditional ads.

Thus, many email publishers should include ads and especially native ads in their newsletters. But, this is not the case. Publishers rarely place ads in their newsletters, and even fewer still display native ads.

Actually, this "oversight" has a very good reason. Until recently, placing ads in your emails was a tedious process.

Email publishers had to find advertisers, set up deals, then find a way to format the ads in their emails. Few publishers took the time to do this.
Advertise Sponsored Content
Email marketing for a fee is one underutilized way to monetized email lists.

Publications have been doing this for a century. E-publishers have only recently begun to follow this model. Currently, this trend seems to be blowing up and taking over the web. Soon, expect to see sponsored content on large portions of the web.

In this case, the good news is that email publishers still lag behind in this trend. Email publishers are slower to adopt it, even though web publishers are adopting it in droves. As a result, you will reap many more benefits by being an early adopter.

Nowadays, you can easily insert ads into your emails. These include native and traditional ads. Here comes AdMailr, an ad-serving platform designed to make the process of sending ads as straightforward as possible. Check it out today.
Make Your Own Product And Launch It
The last thing you should think about is this step. First, make sure you're making a solid profit with the easier methods listed above. Established a list of "hungry" buyers. Then developing products becomes a logical next step.

Novice marketers make the same mistakes when considering how does monetize email lists works. Their first attempt at monetization involves creating and selling products. These products often need a lot of work and time to develop. There are many people who find that the effort is wasteful and provides little to no return.

However, having those products in your repertoire shouldn't be your first step. You should make a solid profit before creating your first product. Your goal before you launch a product is to have a large email list full of hungry buyers begging you to release it.

Even with new social media and content marketing trends. Email remains the most effective way to get people to buy your products.

It doesn't mean you shouldn't market your product if you have one. It's great if you have products from before you established an email list! Share those products in a meaningful manner. Integrate them naturally into your email-subscriber experience, though.

The trick is to make it subtle and natural. Like what we've discussed with affiliate product mentions. The fact that it is your own product does not mean the same regulations do not apply.
Promoting events
A monetized email with the help of promoting events? It's possible. With all the new ways to communicate using the internet, you would think physical events would be less frequent. But, this is not the case. People are still willing to give up a lot of their spare cash to attend in-person events. Especially events that relate to their interest. Whether it is personal, business, or otherwise.
Sell Your Professional Services Or Someone Else's
The majority of online experts monetized emails through this method. The business model is simple. Give a lot of free and valuable advice, and upsell people on personal coaching. If these experts are wise, they keep their best "free content" for their mailing list. The reason is that it is easier to convert an email reader into a paying client.

By offering free content in the form of blog posts and videos, you can get people to subscribe to your mailing list. So, what exactly does that email newsletter contain? ", you want your free public content to be so good that people say "OK, so what's in that?". By doing so, you want your emails to serve as a sample of what your paid coaching experience will be like.
Create A Paid Version Of Your Newsletter
Sometimes your newsletter acts as the product you are selling. It depends on your niche and audience. Some industries make it workable to send a "paid newsletter". The newsletter may be specialized. Such as offering investment advice or information about medical conditions.

If you specialize in something that warrants a paid newsletter, you should figure that out first. Follow your gut instinct. Could this work for me? Your gut will tell you "no" if you feel that way. If you answer "maybe", create a survey or prototyping sales letter and see if there is any interest.
Conclusion
Improve Your Deliverability

The best way to monetized email is to ensure that more people actually see your emails. That doesn't mean growing your email list. Regardless of how many monetization methods you implement or the size of your list. Your profit per email can still increase if you have excellent email deliverability.

Seems impossible? It's actually quite simple. As it turns out, most list owners have no idea what email deliverability is. The vast majority of them look at the number of emails on their list. Then somehow assume that is the number of people who receive their emails. That is not true.

You will be surprised by your actual deliverability rate if you use an ESP and adopt poor emailing practices. Unless you've focused on this, chances are, your deliverability will be low.

Find the right partner

Our email marketing service such as Mailvio, can help you succeed in your email marketing campaigns. We learned today that monetized email means nothing if you don't harness the power of email marketing. Mailvio is the right partner to help you achieve full potential in your email marketing.

Unlike other providers of email services, Mailvio offers more than a means to send emails. We are passionate about helping marketers reach their goals with their lists. Because of this, so many high-volume senders continue to use our service.

In this article, the reader will learn different methods for email monetization. And also what is the tool to use to drive sales in email marketing