Retention of customers, or customer retention, is key to the success of any business. According to a study conducted by Bain & Company, increasing customer retention by just 5% could boost profits by up to 95%.
The good news is that you can develop a killer customer retention strategy on a limited budget.
Targeted email marketing is a simple, cost-effective, and easy way to improve your customer retention rates.
When done incorrectly, email marketing can annoy customers and have the opposite effect of what you are trying to do. But when done right, it can boost your customer retention rates and drive company growth.
This article will discuss the role of a retention email, and how to set up a retention email strategy.
What Exactly is Retention of Customers?
Customer retention is a concept that aims to convince existing customers to continue buying products from your firm.
It differs from customer acquisition or lead generation in that existing customers have already made a purchase in the past.
By using customer retention tactics, you can build lasting relationships with consumers. And that will allow you and turn them into loyal customers.
In time, these customers will start spreading the good word in their circles of influence, thus becoming your brand ambassadors.
Retention Email Defined
Any email sent with the purpose of keeping customers around is considered a retention email.
Retention emails are the most common types of marketing emails and come in different shapes and forms.
The common thread between all of them is that they are designed to increase customers satisfaction and customer engagement.
Email marketers send out retention emails in a variety of ways.
They typically send retention emails to customers as a follow-up to a product or service that they have purchased.
Marketers also send retention emails to notify customers of a special offer, or to get them to sign up for a product or service.
In brief, retention emails are designed to encourage customers to stay with a company, buy from them again, or sign up for their services.
The Benefits of Using Email Marketing for Retention of Customers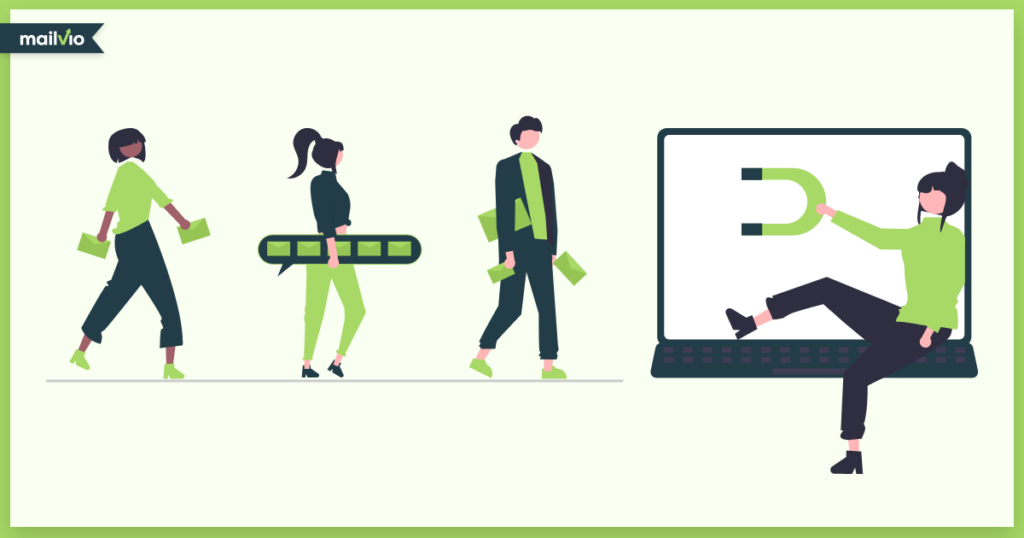 Whether you intend to write emails for customer retention or customer acquisition, you should check out these email copywriting tips for better engagement.
You can't just develop an email marketing campaign blindly and hope it sticks.
Despite that, the fact remains that email marketing can be a potent customer retention tool, but only for businesses that use it correctly.
Here's what email marketing brings to the table when it comes to the retention of customers.
Email Marketing Saves You Money
Did you know that it costs up to five times more to acquire a new customer than to keep an existing one?
Trying to acquire new customers instead of focusing on retaining existing customers is a common mistake many marketers make. And email marketing is the most affordable way to retain customers.
In fact, email marketing offers a potential ROI of as much as $42 for every single dollar spent. You can also make the entire process more effective and completely hassle-free by using an email automation tool like Mailvio.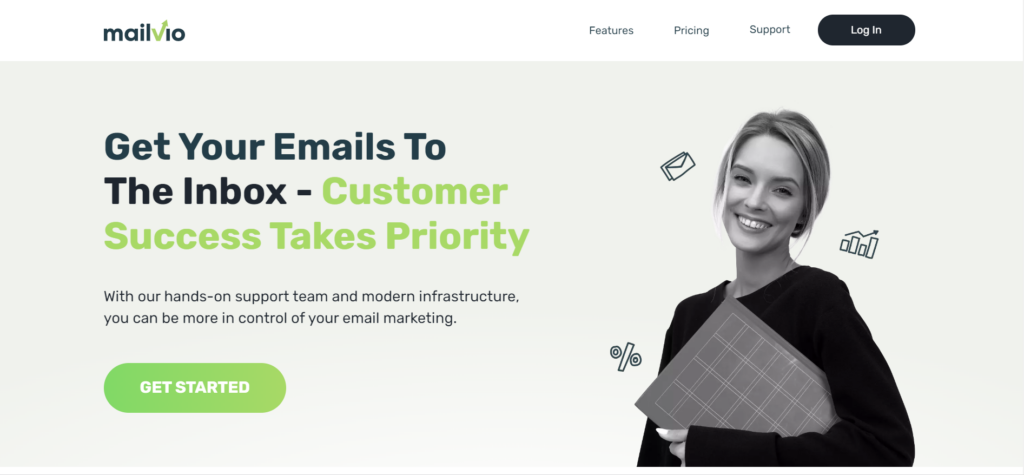 Email Marketing Allows You to Form Lasting Relationships With Customers
Every solid email strategy aimed at the retention of customers makes extensive use of "triggered emails". If you are using email automation, you can send out targeted emails in response to a recipient's action, or even lack of action.
For example, you can send a retention email to customers who don't make a purchase within a specific timeframe. The email can contain a special discount, offer, or other incentives to get them to buy from you again.
A 2012 study has found that these types of "reminder emails" are almost twice as likely to get opened compared to mass emails.
Moreover, triggered emails have double the click-through rate of mass emails. When you factor in that 40% of users love getting emails from their favorite brands, it is easy to see the benefits of using triggered emails.
Email Marketing Allows for Personalized Approach
Email marketing gives you the ability to personalize your messages, and your audience will love you for it.
This is because most customers are not interested in generic marketing emails. They want to know that the emails they receive are relevant to them.
This is where the personalization factor comes into play.
Customers are more likely to respond to emails that are tailored to them. They want to know that you care about them and that you have thought about them before you sent them the email.
When you send out personalized emails, you'll be able to address your customers on a more personal level.
You can even use a customer's name in the subject line or add a personal touch by sending a special message to them.
As a result, your subscribers will feel like they are talking to a real person and will more likely engage with your emails.
How to Develop A killer Customer Retention Strategy Via Email Marketing
As mentioned above, email can be an effective tool for the retention of customers, if used properly. So, how do you use it properly? How do you know if you have a winning email retention strategy?
The truth is, you can't be certain until you try it and refine it as you go. What you can do is follow the tips below to avoid some of the growing pains most marketers face when developing an email retention strategy.
Identify Shoppers Who Are on the Fence
Customers who don't get value from your product are quite likely to churn. We are talking about paying customers who for one reason or another failed to engage with your product.
Whatever the reason, you need to send them personalized retention emails to help them see the value. You probably already have "welcome emails" that help new customers learn how to use your product.
However, if someone isn't engaging with your product, you should try to reach out to them individually and offer to rectify the situation.
Make Sure to Clearly Communicate the Value of Your Product
You should always strive to communicate the value of your product, especially to customers that are in limbo.
Let them know how your product or service can address their pain points. Talk about the things that set you apart from the competition. Most importantly, help them to unlock the potential of your product/service to get maximum value from it.
Double Down on What's Working for Your Existing Customers
Customers who are happy with your product are your best references and source of information about its value. Take note of the features and aspects of your product that these users praise the most. This will provide you with a solid starting point to develop messaging that will help you retain customers in danger of churning.
Pay Attention to Your Subject Line
You can't encourage the retention of customers with emails that don't get open. And the subject line plays a key role in whether recipients will open your emails or not.
As a rule of thumb, you should always keep your subject lines short and concise. This means your subject lines should always clearly communicate what your email will be about without being too salesy.
In other words, the subject line should be both palatable and engaging. Check out these awesome tips on how to write subject lines for newsletters that will skyrocket your open rates.
Test and Test, Then Test Again
Seasoned email marketers always test different variations of your subject lines before sending them out to customers.
You can use Mailvio's A/B testing feature to split your email list into two and send the same email with a different subject line to each group.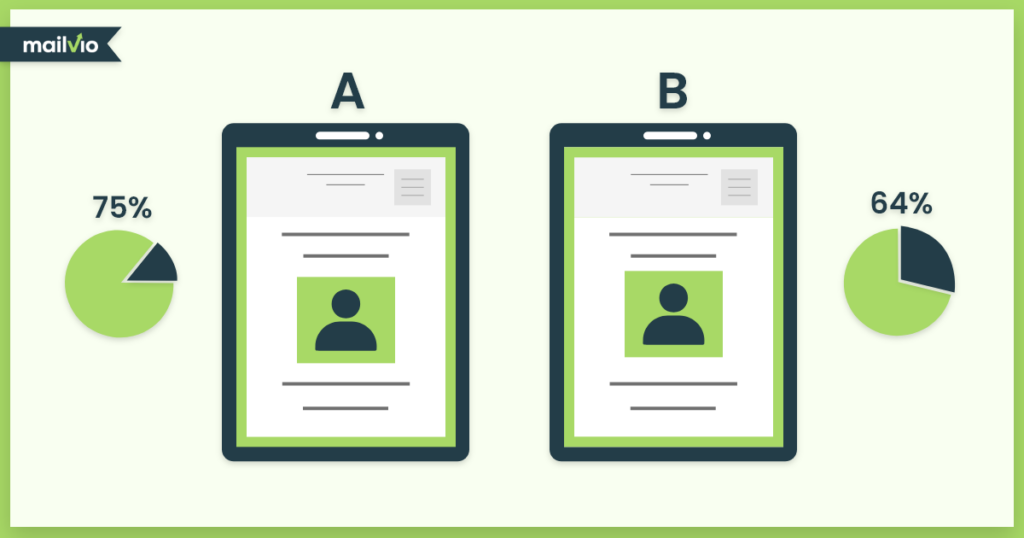 That way, you will be able to compare which group opens the email more often. This will allow you to fine-tune your email campaigns to get the best results.
Types of Emails That Boost Retention of Customers
There are several types of emails that can help you reduce churn and improve customer loyalty. These are the 4 most common types of emails used for customer retention purposes:
Welcome Emails
Sending out a welcome email immediately after someone signs up for their newsletter is a great way to keep subscribers coming back for more.
Always be sure to remind subscribers why they signed up in the first place and to ensure they won't mark your emails as spam.
Also, you can use the welcome email to introduce yourself and elaborate on your products and services. Your welcome email should at the very least:
Remind customers who you are,
Elaborate on the value of your product, and
Present some easy steps to take next.
Reminder Emails
Sending friendly reminder emails at the right time can certainly transform a reluctant subscriber into a repeat customer.
Experienced online marketers use retention and reminder emails in several different ways:
Cart abandonment. You may want to entice shoppers back to your checkout page by reminding them of the products they liked and offering a discount.
Product recommendations. Provide shoppers with personalized recommendations.
Repeat purchases. What if your product is something that requires a regular order, such as contact lenses? In that case, be sure to send your customer a reminder that it's time for them to place an order.
You can also send a reminder email for subscription-based products or services, to remind customers about the upcoming recurring payments.
Emails With Exclusive Offers and Rewards
Email subscribers are typically interested in getting an early bird offer, special promotions, or insider information. You should make it a habit to reward customer loyalty by sending special offers during significant events, such as:
Holidays,
Mid-month sales,
Year-end sales, or
A subscriber's anniversary.
By giving out rewards periodically, you will ensure that your audience stays engaged and continues to support your business.
Reengagement Emails
Reengagement emails aim to reengage past customers (or even prospects) that have been inactive. In essence, this isn't email marketing for existing customers, but for customers that failed to connect with your brand.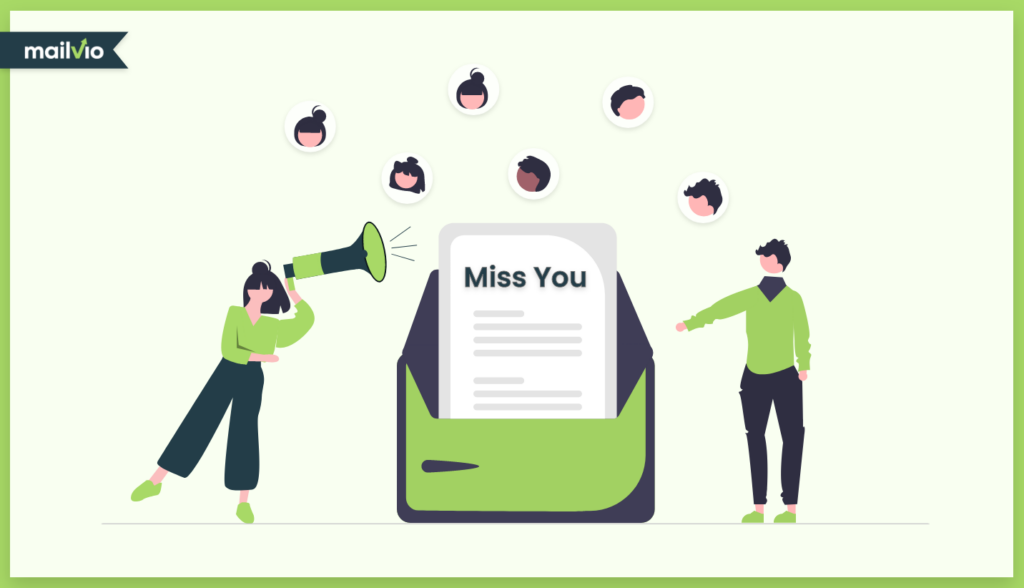 If someone unsubscribes from your service, you can send re-engagement emails as a way to get them to reconsider.
Re-engagement emails with special offers or discounts are the most effective. This discount doesn't need to be permanent. It just needs to make subscribers interested again.
An offer that includes something like a 20% discount on a product, service, or subscription can definitely do the trick.
Conclusion
Email marketing is a powerful customer retention tool as it allows marketers to establish a positive relationship with their audience.
By sending out regular emails that are relevant and personalized, you will be able to retain customers for the long term.
Remember, the key to email marketing is to keep your customers engaged.
You can also automate the entire process with a tool like Mailvio to seamlessly create, send, and track emails. That will help you make the most of your efforts and maximize your ROI.
Ready to get started? Check out Mailvio and start building your first email marketing campaign.
If you found this article useful, please drop a comment below and let us know what you think.
Also, be sure to visit our blog for further tips on how to create and implement a winning marketing strategy.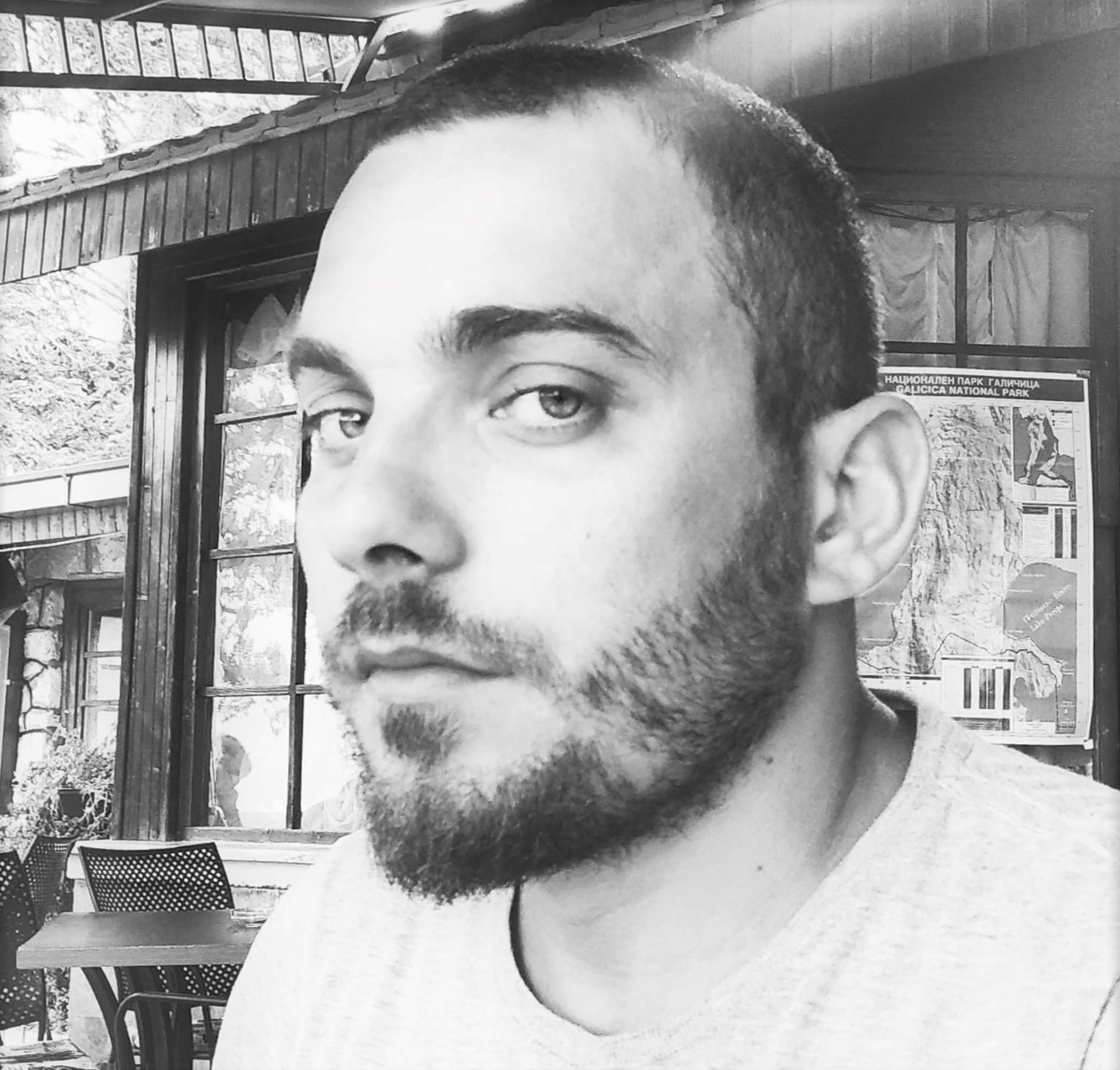 Vladimir is a passionate content writer and digital marketing enthusiast. With over 3 years of experience in the field, he loves sharing his insights on topics ranging from content marketing and SEO to social media strategy. When he's not writing, you can find Vladimir exploring the great outdoors or experimenting with new recipes in the kitchen. Connect with him on LinkedIn to stay updated on his latest articles and adventures.