We all enjoy newness and freshness, whether it be a new year, new promotion, new job, new emails with new offers.
We all like a breath of fresh air. The same can be said when it comes to email marketing.
Are you aware of how to run a successful email marketing campaign? Would you like to know if your email marketing strategy has been successful?
The fact that around 269 billion emails are sent each day indicates that your audience has a lot of competition for its attention.
Additionally, the number of emails continues to go up as well. It is therefore essential that you know how to do email marketing right. To reach your targeted audience and capture their attention.
Based on verified data, there are over 4 billion people using email worldwide. About half of the global population uses email.
Marketing emails are not just popular because of their large user base. For every $1 spent on email marketing last year, the ROI was 36 cents.
With the steps provided in this guide, you'll be able to run a successful email marketing campaign. That will engage your audience, generate leads, and skyrocket sales.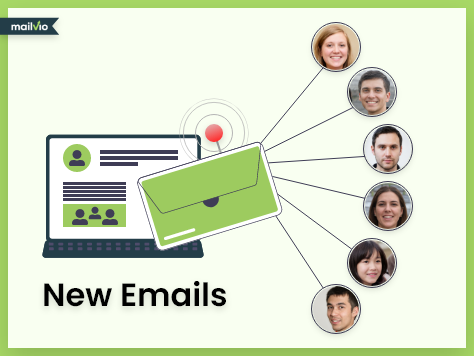 How Does Email Marketing Work?
Generally speaking, an email marketing campaign refers to any marketing message you send from a company to one or more customers or prospects.
For your marketing campaign to be successful. You need to get the recipients to take action, engage with your business, and have them become leads and buyers for your business.
E-mail marketing still has a lot of appeals because people use it so much. It turns out that 92% of adults and 80% of teenagers still use email regularly.
Therefore, email marketing can be seen as a powerful tool for establishing customer relationships to help you generate sales and leads.
However, to run a successful email marketing campaign, you have to do some preliminary work. So that when the very first mail goes out, you'll be ready.
Develop A Custom Email List
Email marketing campaigns that are most successful begin with an email list full of qualified leads who are interested in your products. Building a targeted email list involves converting your website visitors into subscribers.
80% of your website visitors will leave your site and never subscribe to your newsletter, according to studies?
That's why we recommend using Mailvio to convert those abandoning visitors into subscribers and customers.
The smart technology in Mailvio monitors and detects the behavior of your visitors to prompt them with a targeted campaign.
Just before they leave your site for good. Using this technology you can skyrocket your conversions.
Tips To Create Result-Driven New Emails
Identify Your Objectives
Email marketing does not differ from other forms of marketing when it comes to establishing goals. Plan your email marketing campaign by considering what you want to accomplish. Examples of usual objectives for a marketing email campaign include:
Introducing yourself and your business to newly subscribed subscribers so that you can establish a relationship with them.
Engaging your audience in your content and business, whether you're promoting a webinar or making an initial sale.
By providing value to existing subscribers, you can nurture their loyalty.
Subscribers who haven't been active for some time should be reengaged.
Sending targeted email marketing campaigns by segmenting your subscribers.
Various Types Of Email
You need to understand that there are different types of emails you can send. Emails are often grouped in different ways, but here are the three most important types.
Oftentimes, promotional emails inform us about offers and sales, and they are inherently self-promotional.
Customer relations emails provide subscribers with what you have promised, such as a weekly newsletter, a gift, useful information, etc.
Also, there are transactional emails, which include a variety of kinds of information:
Email confirmations of subscribers' registrations
A message of welcome
Confirmation of purchase or order
Notifications of changes to subscriber information
In most cases, transactional emails are triggered by your subscribers' actions and are related to actions they have taken on your webpage.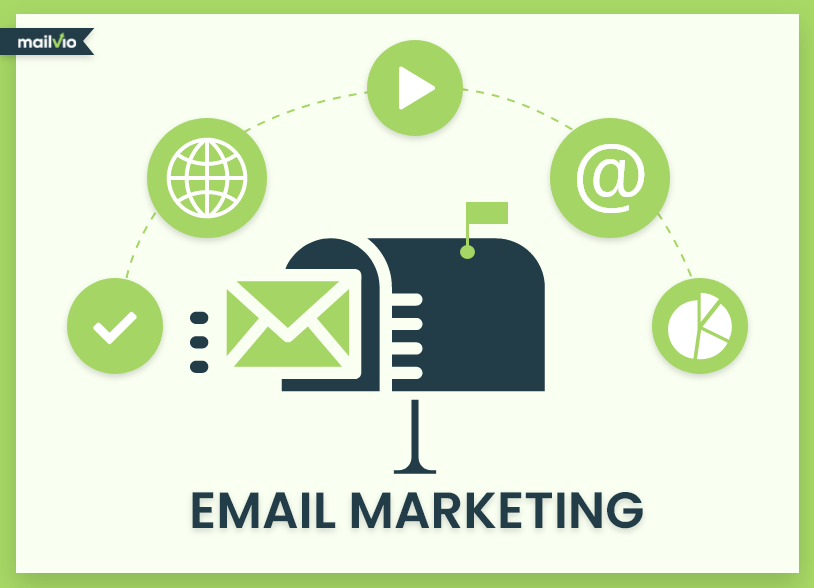 Understand Your Prospects
When you've been doing email marketing for some time, you will grow to know your audience or prospect. If you are just getting started, you'll have to make some informed assumptions about your target audience.
But don't fear; that's normal. If you collect subscriber information when you send your first campaign, you'll have actual data to use next time. Experimentation is a part of every great solution.
While waiting, gather your social media data and Google Analytics by going to your Facebook Insights account,
Using these sources, you can find out who your customers are and what they're interested in. Based on demographics, location, and interests, along with other metrics.
That's a good starting point for crafting successful email marketing campaigns.
Use Automations In Your Campaigns
You can use the tools that the best email marketing services offer to help you design more successful email marketing campaigns. Some of the features you should check for include:
Campaign creation and automation made easy with templates and workflows included.
A wide range of integrations with the software you already use.
Methods for segmenting your audience.
Analyze the performance of your email marketing campaigns in depth.
Features like Mailvio's automation will help you schedule transactional emails and blog-driven updates. Respond quickly to customers, and create and deliver promotional and customer relations emails. Using these features will help your email marketing campaign succeed.
Organize Emails And Follow-Ups
You can plan your email marketing campaign once you have identified your objectives, email type, and audience. As well as gathered people onto your list through targeted opt-ins. Once you have created a high converting opt-in page you are ready for the next step. Here are some key points to keep in mind:
Regularity of sending new emails
Email format
An outline of the content
Your main call-to-action
If you want your new emails to be timely, relevant, useful, and interesting, you must follow these 4 points.
By emailing too often, you may overwhelm your subscribers. If this happens, they will immediately mark you as spam. Stick to what you've told them so that they know what to expect.
Utilize a poll or survey to solicit subscriber input on email scheduling. If people enjoy your emails but don't want to receive them as often, you can provide an opt-out option.
Make Your Subject Line Catchy
Having laid out your email strategy, it's time to begin writing.
In any thriving email marketing campaign, the subject line plays a crucial role in getting people to open and click your new emails. Your email subject line should grab the attention of people, so they want to read on.
The subject lines of most e-mails are between 35 and 40 characters long. Mobile screens show even less of your subject line, so start with the most important part.
Three methods to improving your subject lines include:
Let people know what they will get when they open your emails. No need to be witty or clever unless that's the reflection of your brand value.
By adding a name to the subject line, you can keep your readers engaged.
Make sure your email reaches the inbox by avoiding spam trigger words.
Prepare The Copy
After that, it's time to start writing your new emails marketing copy. Right at the beginning of your content, you'll want to create a compelling opening. That will grab people's attention and get them to keep reading.
Avoid pitching too early in your email marketing copy, and keep it short. You want customers to get comfortable first.
You should use the subscriber's name to address them. The more personalized the email, the better the response.
Adapt your emails to meet the needs of different users by sending emails that meet their expectations. You'll make your new emails more targeted, and you'll be more likely to achieve success.
You can boost your click-through rate on emails by up to 50% by educating and segmenting your audience.
A good email should only cover a couple of key points per message. Your email marketing copy should end with the call to action (CTA). When people have read your email, your CTA should reflect the one thing you want them to do.
In your email marketing copy, CTAs usually appear multiple times. Though you do not want to pitch to readers too soon. You'll probably have a call to action near the beginning, middle, and end of your post.
Your email copy should make clicking your link a natural choice for subscribers if done properly.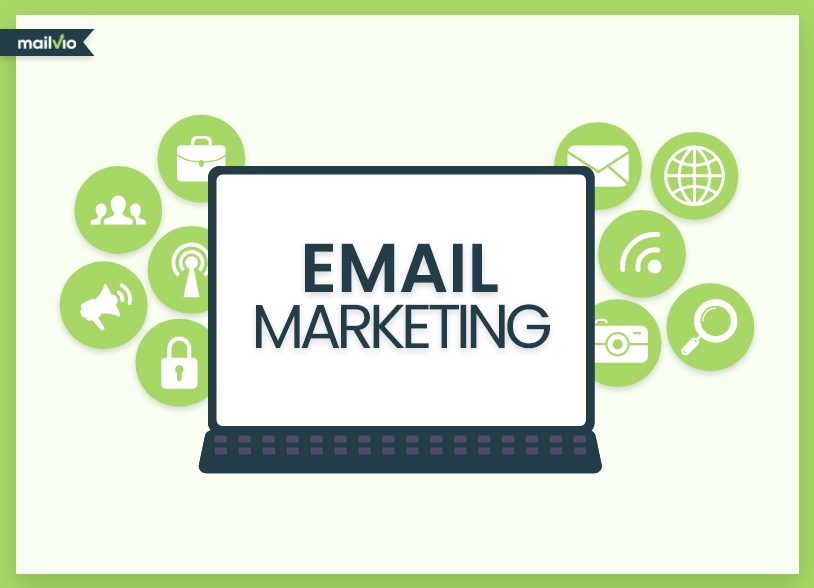 Email Design
A successful email marketing campaign depends on email design. It can reflect badly on you if your new emails look terrible, and it can stop people from reading them.
Increasingly, people read emails on mobile devices, so you should use a responsive email template. So your email will resize automatically whether people are reading it on a phone, tablet, or desktop.
Emails with more text than images are generally better. While images make your email more attractive, know that many people disable images. So your email needs to function even if people cannot see images.
Don't hide information in images because this makes email more difficult to read. Make sure that alt tags are used to describe images so that people who have disabled them know what they should see.
Experiment With And Monitor
Sending your message is just the first step towards email marketing success. In order Tonight, you have to collect data and improve future campaigns.
Test design and layout, email marketing copy, subject lines, and call-to-actions. You should also experiment with different segments and send times for emails.
Monitor your service provider's email analytics, including opens, clicks, unsubscribes, and forwards.
Taking this approach will allow you to find out which emails are working and which aren't. Mailvio will cover this section for you.
Lastly, attempt to re-engage inactive subscribers, and if you fail to do so, then remove them from your email subscriber list.
Email marketing opens and clicks are better when there are fewer active subscribers rather than inactive ones.
Conclusion
Now that you know how to run a successful email marketing campaign. Be sure to follow these steps listed in this article on how to send the best new emails to new subscribers or current customers.
Only the best emails will reach customers inboxes but only the perfect ones will be clicked on and lead to conversions. To achieve your desired outcome as a marketer employ Mailvio to automate your emails.