If you are just starting out as an email marketer, you are likely on the lookout for email marketing free tools to help you scale your marketing efforts.
Most new digital marketers start out by sending mass emails in Gmail, which is certainly a viable option but comes with a number of limitations and disadvantages.
See, Gmail isn't really designed for sending promotional emails in bulk. In addition to size restrictions, it only allows you to send 500 emails per day and offers little in the way of customization.
But worst of all, bulk emailing with Gmail can cause deliverability issues and can make your messages end up in the spam folder.
So, what is the solution?
You may not have a ton of money to spend on the latest and greatest, but if you can spare $39 per month, that's exactly what you'd be getting in a tool like Mailvio.
But hey, don't take my word for it. Sign up for our 7-day free trial and see for yourself.
If, however, you are looking for email marketing free tools to get over the initial hump, there are plenty of those, too.
In this post, we'll list the best email marketing free tools that can help you scale your email marketing at no cost.
Top 10 Email Marketing Free Tools in 2023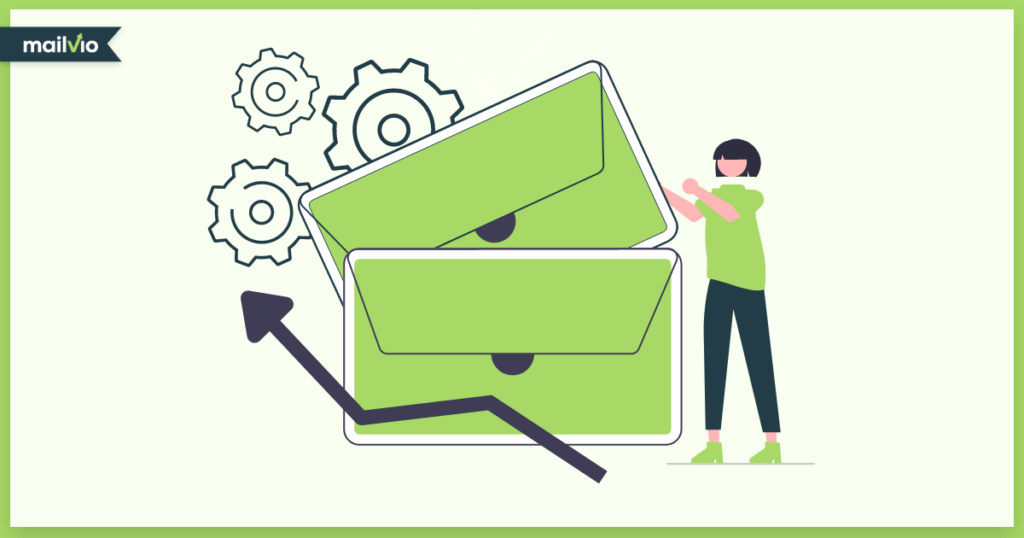 Top-level email automation costs money, but some companies offer a free plan for users with a maximum of 2,500 recipients/subscribers.
Most of the tools listed here have free plans but increase the price exponentially as you grow your subscriber base and send more emails.
This article is gonna focus on the free options for those who are just getting started.
So, without further ado, let's take a look at the best email marketing free tools in 2022!
MailChimp is probably the most well-known email marketing tool covered in this article.
It offers a quality free plan that includes all the basics needed for a business that's just getting started.
MailChimp's free plan now offers fewer features than it did but includes a basic service for a broader range of marketing channels such as:
Email
Landing pages
Facebook and Instagram ads
Social posting
Postcards, and
Pop-up forms
In addition to basic CRM functionality, the free version also grants you access to Mailchimp's Content Studio.
This will allow you to sync and store all your files (such as graphics or photos) to ensure your campaigns remain consistent.
It also includes a number of basic templates as well as some single-step automation such as order notifications, welcome emails, abandoned carts, etc.
Mailchimp's free plan allows you to send 10,000 emails per month, with a daily limit of 2,000.
Its paid plans start at $11 per month.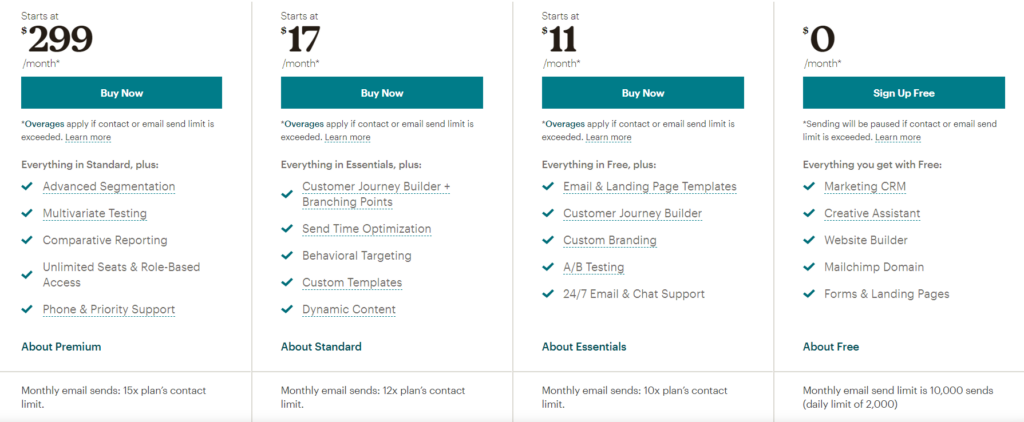 Some of Moosend's most notable features include:
Easy-to-use drag-and-drop editor
Free template library, and
Several tools to help you craft your emails.
Moosend also provides a range of email automations that will simplify your mailing process. You can unlock these automations via a three-step process that will require you to:
Select the trigger event that will kickstart the automation
Set the filter/s for the trigger you chose
Pick an action to be performed
It goes without saying that you'll want to know how successful your email campaigns were. There are numerous analytics built into Moosend that will allow you to track all the metrics associated with your emails.
Moosend offers a 30-day free trial and its paid plan starts at $9 per month.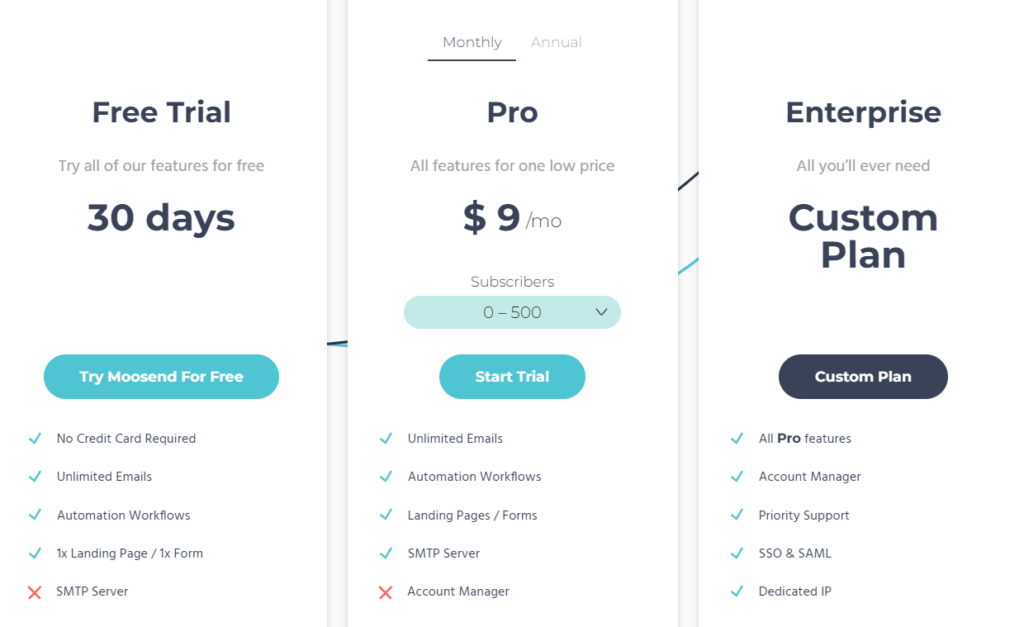 MailerLite offers a free plan with limited features for users who have less than 1,000 subscribers. With the paid plans, which start at $10, you get all the features and the ability to send unlimited emails. The prices grow based on the number of subscribers.
The free plan, however, will still give you access to a number of useful features, including:
Drag and drop editor
Rich text editor
Built-in photo editor
You can use these and MailerLite's file manager to organize things and create mobile-friendly email newsletters.
MailerLite's free plan also includes access to advanced segmentation and email automation. Unlike most of its competitors on this list, its free plan also includes A/B testing. You can use this feature to split-test your subject lines for emails, for example.

Technically a CRM, HubSpot also offers a free email marketing tool that small businesses can use for their transactional email needs.
This drag-and-drop tool is easy to use and comes with pre-built templates so that you can get up and running quickly.
The HubSpot email marketing tool integrates seamlessly with its other marketing tools to offer a centralized database of contacts where you can:
Manage lists, and
Track your emails.
It's free to use for up to 2,000 sends per month and with HubSpot branding.
HubSpot's paid marketing plans start at $45 per month.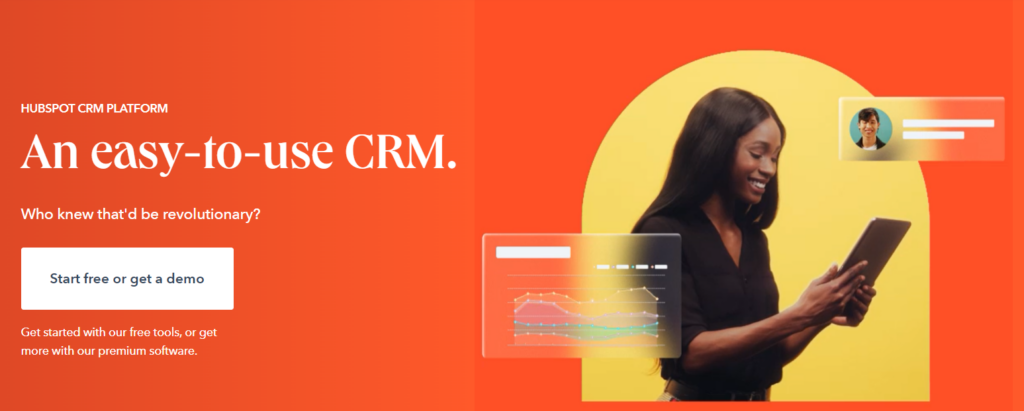 Sendinblue is an all-in-one email marketing service that also features email marketing tools.
Its email design functions and 70+ design templates make it very easy to create eye-catching emails.
Moreover, all templates are responsive, which means your emails will display correctly on any screen format.
With Sendinblue's free plan, you also get access to email and SMS personalization.
You also get things like:
Advanced segmentation
Customizable sign-up forms
Transactional email and SMS sending
The free plan will allow you to send up to 300 emails per day to an unlimited number of contacts.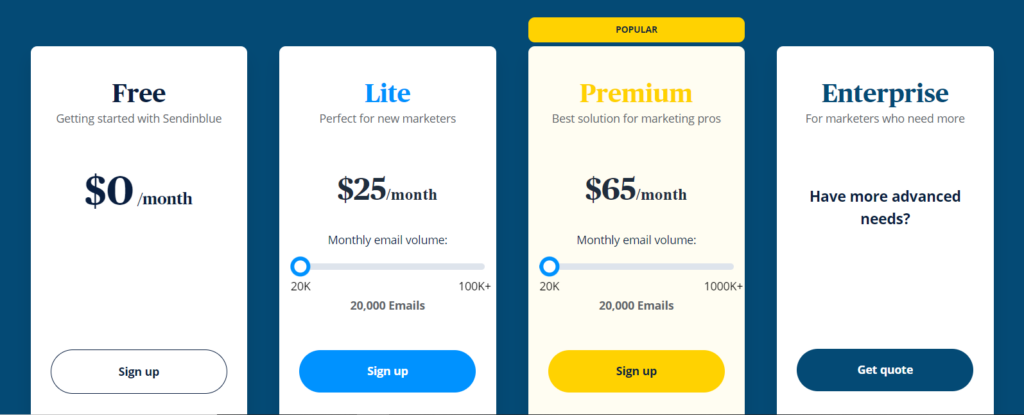 Mailjet touts itself as the ultimate email solution for dynamic and fast-moving teams. With Mailjet, team members can create, edit, and send emails on one platform.
Its free plan is intended for people who send fewer than 6,000 emails per month. The Basic and Premium plans come in five different price levels depending on how many emails you are looking to send.
In addition, there is a special Enterprise pricing plan with dedicated account management services. This plan is intended for companies sending more than 900,000 emails per month.
Like Sendinblue, Mailjet's free plan doesn't limit the number of people you send your emails to. It does, however, limit the number of emails you can send to 6,000 emails per month (200 per day).
With Mailjet's free plan, you also gain access to an advanced email editor and analytics.
With VerticalResponse, you can send emails and share them on Facebook and Twitter as well.
This helps you build up your subscriber lists via landing pages and customizable emails.
Prebuilt sections for quotes, galleries, coupons, and much more make email design with VerticalResponse easy.
As an added bonus, you can schedule social media posts and emails to go out at your convenience.
VerticalResponse allows you to use all of its core email features for free for 60 days.
After that, you'll need to choose from their paid plans, the lowest of which starts at $11 per month.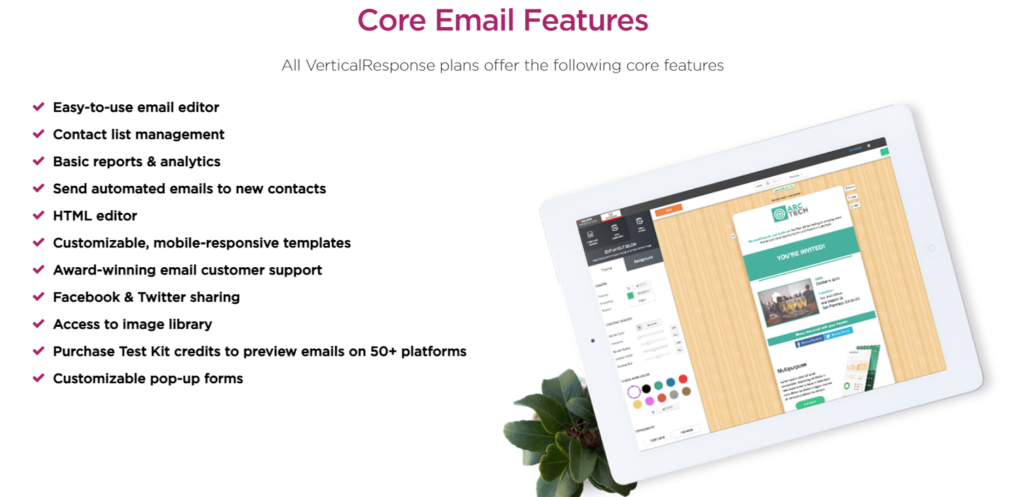 AWeber is one of the most well-known email marketing service providers on this list. It easily integrates with most platforms, providing you with access to:
HTML email templates
List management
Email tracking, and more.
The paid plan includes:
Behavioral automation
Split testing
eCommerce tools
Advanced analytics, and more.
AWeber's free plan allows you to send emails to up to 500 subscribers and includes AWeber branding.
Its paid plans start at $16.15 per month and are billed annually.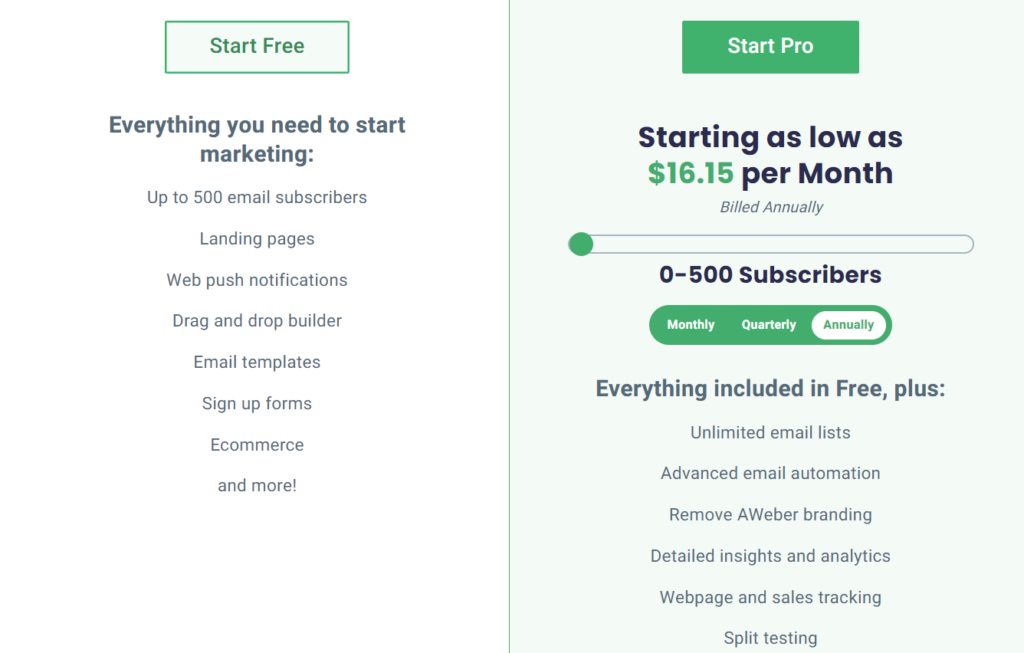 SendPulse is an email marketing free tool that boasts "resend to non-openers" as a unique feature.
The platform offers options for transactional emails, Viber marketing, SMS marketing, etc.
Its versatile features allow you to create striking campaigns using responsive email templates and email automation.
You can use SendPulse to create personalized welcome emails, re-engagement campaigns, and more.
SendPulse also offers integrations with eCommerce platforms like WooCommerce and Shopify, as well as list segmentation
As mentioned above, it has unique features that enhance your open rates by targeting non-openers.
With Sendpulse's free plan, you'll be able to send 15,000 emails per month to up to 500 subscribers.
Its paid plans start at $6.40 per month for the same number of subscribers.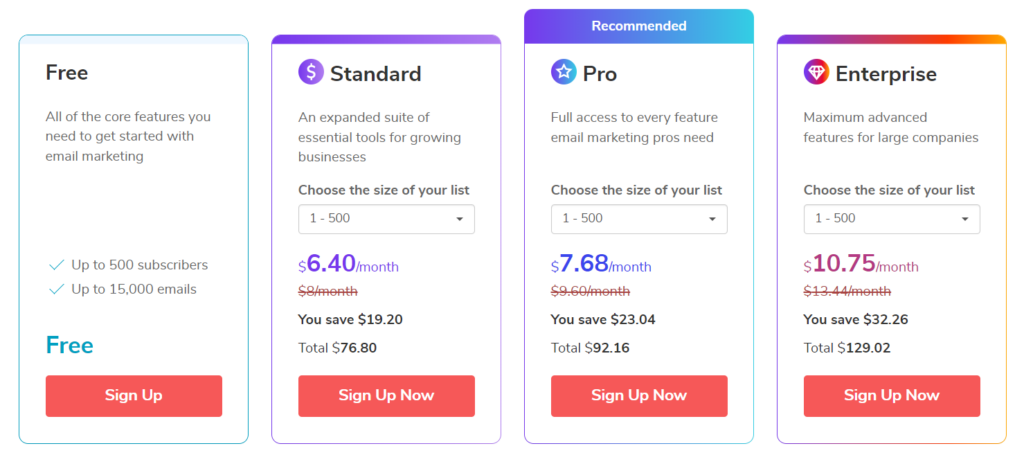 EmailOctopus is widely regarded as featuring the easiest-to-use UI and email builder. While it doesn't boast many other features, it's not too bad for a tool that started as a feature of Amazon's SES service.
The EmailOctopus list management system is also very intuitive, allowing you to add fields, import, and export your lists with ease. The free version offers segmentation and personalization capabilities, so you can craft email content that resonates with your audience.
In general, EmailOctopus packs some decent tools ideal for beginners (who don't mind the branding). These include:
Drag-n-drop email editor
Email list management
Statistics stored for 1 month
Basic customer support
EmailOctopus' free plan allows you to send 10,000 emails per month to 2,500 subscribers. Its paid plans start at $24/month.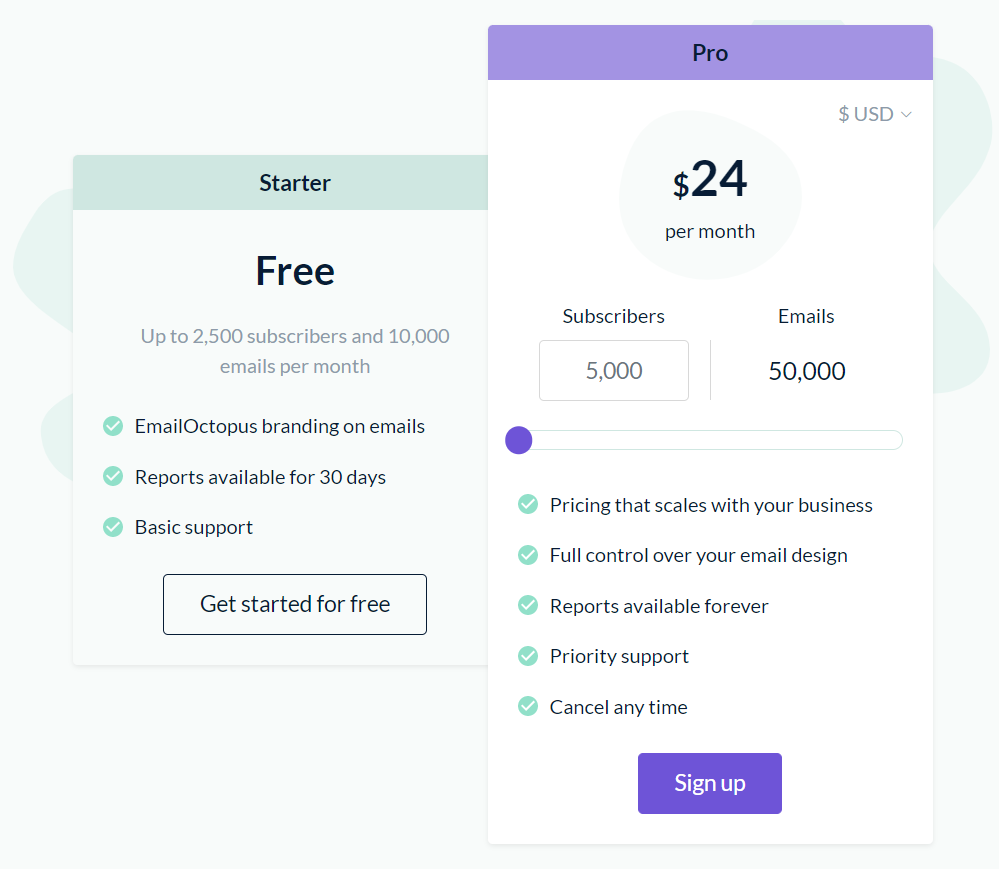 What Happens When You Outgrow Your Free Plan?
As mentioned at the beginning of the article, email marketing free tools are only meant to get you over the initial hump.
As great as they are, they come with limitations which at some point are going to stop you from scaling. Eventually, you'll need to upgrade to a paid plan or move on to something else. 
However, most of these tools offer prices that increase proportionally to the number of subscribers and the number of emails you send each month. And that can get very pricey very quickly.
For that reason, we recommend a paid, but very affordable solution that won't penalize your growth.
Enter Mailvio, a full-service autoresponder built by marketers for marketers.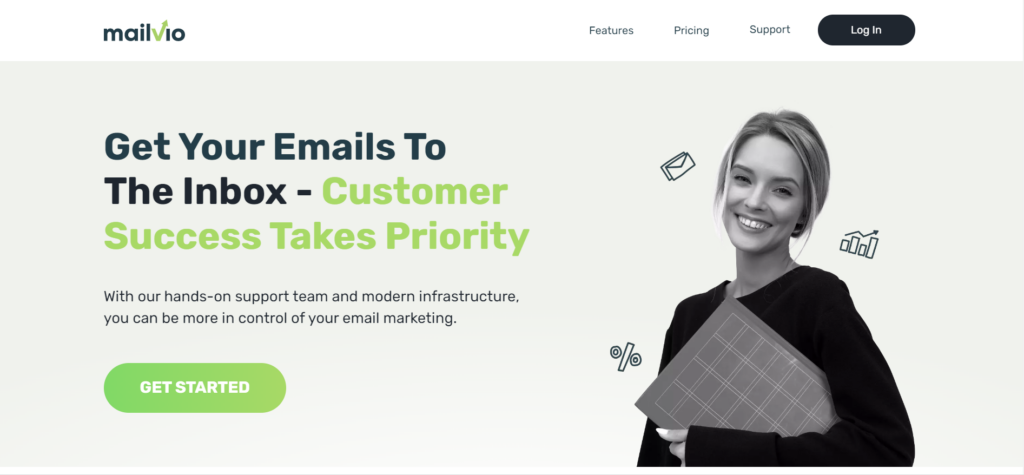 Although it doesn't offer a free plan, its introductory offer of $39 per month is extremely competitive for businesses with a growing email list. It includes:
Up to 5,000 contacts
24/7 customer support
Unlimited email sends
Facebook Community
Some of Mailvio's most notable features include:
Built-in SMTP
Ready-to-go email templates
Easy-to-use drag-and-drop editor
A/B split testing
Advanced (yet easy) segmentation
Smart scheduling
Advanced automation
Email report summary
Zappier app, and much more.
Check out this article to see how it compares against the top players on the market.
Conclusion
To wrap up, all tools on this list are more than capable of taking your email marketing efforts to the next level. To get beyond that and sit at the big boys' table, you need to upgrade to a paid solution.
And this is where things become tricky and expensive. Most of these tools offer paid plans that increase in cost as your business and contacts grow.
With Mailvio, you get unlimited email sends for up to 5,000 contacts, for just $39 per month (or $390 per year).
Do you feel like we've missed any email marketing free tools that deserve a spot on this list?
Let us know in the comments.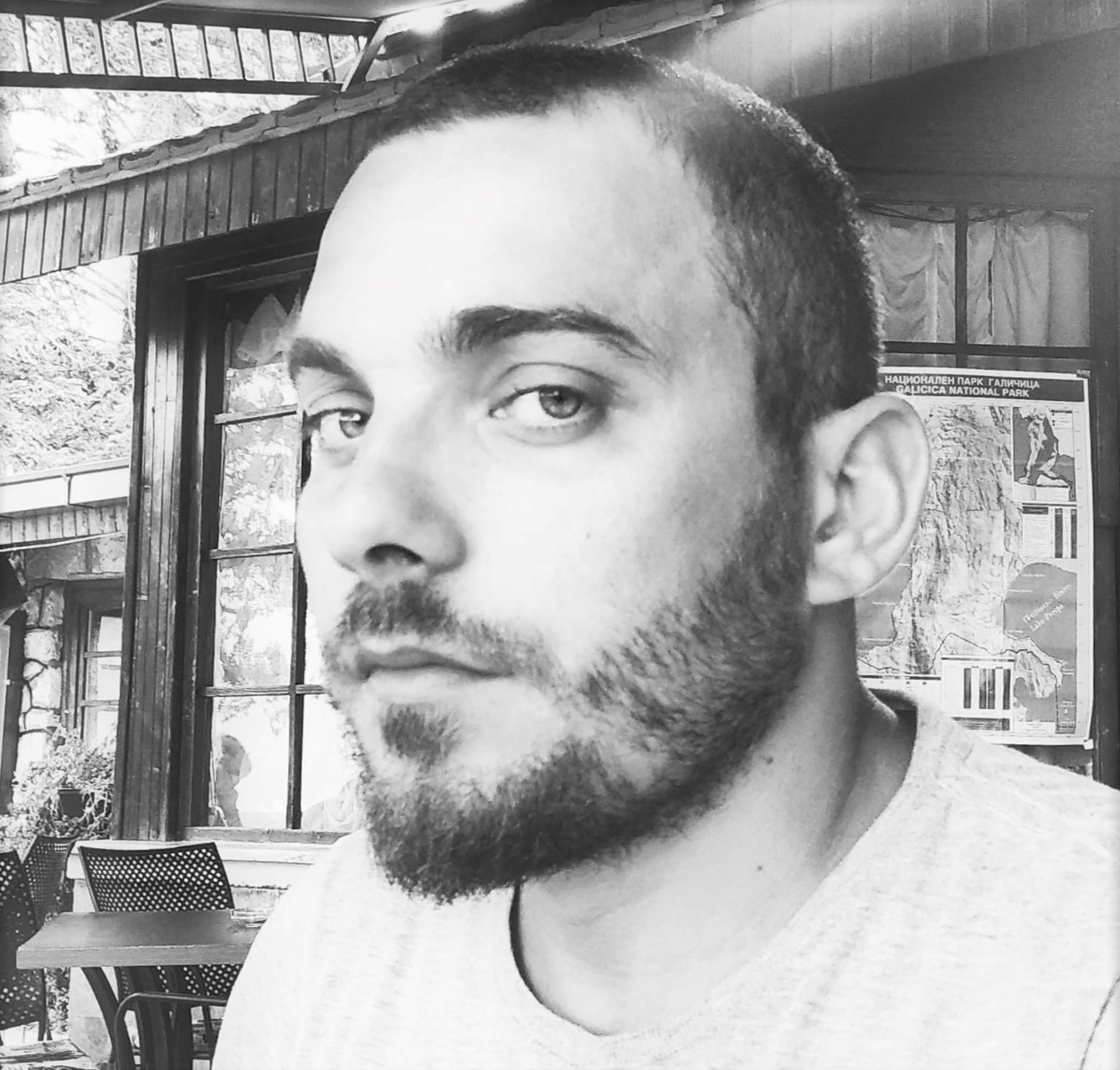 Vladimir is a passionate content writer and digital marketing enthusiast. With over 3 years of experience in the field, he loves sharing his insights on topics ranging from content marketing and SEO to social media strategy. When he's not writing, you can find Vladimir exploring the great outdoors or experimenting with new recipes in the kitchen. Connect with him on LinkedIn to stay updated on his latest articles and adventures.