Content strategies for your digital marketing program can be challenging. But with an email's incredible ROI of 4300%, it's totally worth the effort.

A planned email marketing campaign will prevent you from feeling like a toddler separated from their mother in the grocery store. Having a plan prevents that feeling of being lost both for you and your readers.

Subscribers expect rewards when they sign up for your email newsletter. To gain their trust, don't clutter their inbox by adding useless information.
What Is Content Strategy
A content strategy is a high-level planning process. Comparatively, content marketing is the process of creating, publishing, and promoting content.

Thus, the challenge of email marketing is to prove you deserve a place in their inbox. Email marketing is an effective strategy since you already know your audience is interested.

While these are all benefits, many companies neglect the needs of their target audience. That ends up driving them away by using substandard etiquette.
To keep readers engaged with your business, you need to create relevant emails. Geared to the specific interests of users on your email list.
Here Are 11 Tips For Developing Effective Email Content Strategies
In the following section, we'll examine the top 11 email content strategies that are sure to boost your engagement rates:
1. Establish Your Goals
Don't waste time trying to say what you want to say. Many companies waste precious words on a meaningless copy, although readers rarely want to read long, vapid paragraphs.
Under important headers in pictures, companies tend to use small text that no one will read. When discussing a special promotion or sale, make it as convenient for the reader as possible.
You can do it by mentioning it right away. Adding extra, informative messaging is fine, but be sparse.
Keep every word important and your email will feel important. Your reader will gloss over it if it will take away from the rest of the content.
2. Identify Your Target Audience
In the absence of a target, you're just shooting arrows into the void (and possibly sending your audience running for cover).
You should focus all communications on your target audience. Keep them in mind whenever you write or send something.
If your audience benefits from this, ask yourself "Is it of benefit?" and if the answer is yes, then great!
Be sure to also ask your audience that question as well! You can communicate with someone on a personal level through email.
3. Maintain An Editorial Schedule
Even though an editorial calendar may seem cumbersome, it is incredibly helpful. It helps in defining and organizing content strategies and keeping all team members in the loop.
However, there are times when it makes sense to diverge from it. Just like a timely message relating to current events or pop culture.
Additionally, the best email marketers use holiday greetings such as Christmas emails. This is to remind their readers that the company cares about improving their day – that it adds value to their day.
This positive marketing approach encourages the reader to open other emails sent by the brand, which makes them more likely to do so in the future.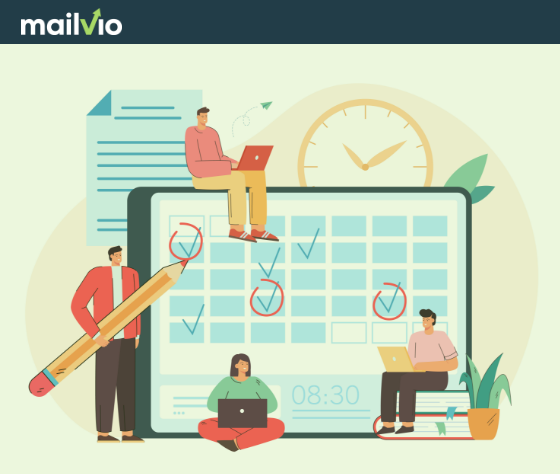 4. Be Aware Of Your Key Metrics
Make sure you create content that targets a certain area of the funnel and distribute it accordingly. Writing content that relates to specific marketing objectives is what you should be doing.
You can automate your email program to ensure segments receive the most relevant content. This is after you've created content to correspond with your funnel.
One of the best tools we recommend you to use is Mailvio. When it comes to email automation and deliverability you can definitely rely on this.
5. Make Your Message Specific
The best email lists should be well-organized and segmented, allowing you to give people what they want.
Subscribers can select the type of mail and frequency of correspondence they want when they sign up for your mailing list.
Mass emails that contain only generic information are likely to have very low open and click-through rates. Because they tend to contain little of the information that the reader signed up for.
6. Make Engaging Content
Marketing experts will tell you that this is the most time-consuming part of content strategies, but it is also the most crucial.
You waste your content's revenue potential if it doesn't compel your reader to keep clicking. Achieving engagement with your audience has been proven to increase ROI.
Creating engaging content is one of the more difficult aspects of writing, so we have provided a few tips for you:
Use active voice and action words in your language to create a sense of urgency
Ensure that you use language that logically leads to your call to action
To make large text blocks easier to read, break them into smaller pieces
Make your text as readable as possible
Always proofread, always proofread
Stay on top of the latest email and content creation trends by reading industry news
7. Testing Your Content
Even if you think you know everything about your brand, test out different types and formats of content. Make use of tools like Google Analytics to gain more detailed insights.
This tool will help you with regard to:
open rates,
shared and forwarded rates,
unsubscribe rates,
marked as spam rates, and
complaints.
Therefore, when you send out two different designs of the same email you can see which design performs better.
Then use that information going forward with your email marketing. It helps develop the best email content strategies that will enable you to keep a larger email list in the long run.
8. Mobile-Friendly Design
These days, there is a big push towards mobile technology, so be sure your audience can access your content on any device easily.
Due to the fact that they open the majority on mobile devices. Failing to optimize your emails for smaller screens can alienate your core audience.
Render testing is a way of seeing how your content will appear before you send it.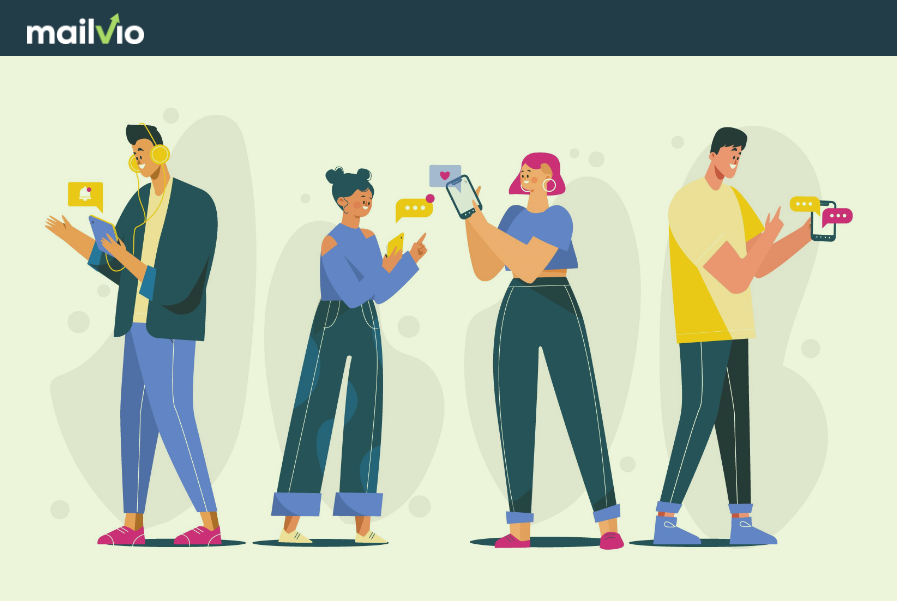 9. Make Sure Balance Promotions With Entertainment
Due to email's immediate and measurable responses, it can be tempting to send promotional messages endlessly.
When you send emails to a large list, you might see some sales per email. But then you'll experience a pretty low open rate and a high unsubscribe rate.
Keep your list as large and as high quality as possible. This may require including non-promotional messages in your content strategies.
The more interesting and relevant the content you send out, the more likely your recipients are to open your emails.
Also, the higher the chance that you'll make sales when you send out actual promotions for your products or services.
Everyone likes to be entertained, not sold to. An email on a related topic can go a long way. Consider that when developing your content strategies.
10. Deliver
Even if you deliver a fantastic campaign, deliverability might prevent your emails from reaching the inbox.
Keep in mind that a sent email is not the same as one that gets into the inbox. You waste all your hard work if your email is going to spam.

Your inbox placement rate is one of the most important metrics you should track. Consider a dedicated IP address if you send a lot of emails. Taking control of your deliverability is easier if you have a dedicated IP.
11. Evaluate And Refine
You're not finished once you've reached your audience! In order to maximize performance, a content strategies program must be continually refined, tweaked, and optimized.
Look at the following email marketing KPIs for insights into your campaign's performance:
Open Rate
Inbox placement rate
Unsubscribe Rate
Bounced
Click Through Rate
Marked as Spam
Conclusion
Content strategy for email marketing requires time and attention to detail. With trial and error, you will reach your audience in a way that will benefit your business.
When you use these basic tips, you will help your readers learn what your business has to offer. Also, you will allow them to appreciate what you're doing.

Improve your content strategy with Mailvio

One of the best ways to improve your content strategy is by using Mailvio.

It has great email deliverability. You can use this tool for:
Email automation – It has powerful workflows and actions that allow you to automate all or part of your email marketing. Intuitive and easy.
Broadcast Emails – Quickly and easily send your broadcast message with its intuitive desktop.
Detailed Analytics – Stay on top of how your email marketing is performing with its detailed analytics.
Email Segmentation – Segment your audience based on an array of factors for better engagement.
Email Creation – Use your own HTML code or its powerful drag-and-drop editor. You can choose from different amazing free templates.
Transactional Emails – Your emails can make the sale for you with transactional emails.
A/B Split Testing – Easily set up tests to see which messages are performing better, then drill down to the gold.
Drag & drop editor – Build your email campaign without the need to write complex code.
Get creative and find what suits you and your audience. How do you create a solid content strategy with email marketing? Leave a comment below.