Asking customers to leave a review for products or services is a great way to generate word-of-mouth marketing for your brand.
It's also one of the most effective ways to generate more business because consumers trust user reviews more than other information sources.
In fact, a survey conducted by G2 Crowd and Heinz Marketing has found online reviews influence the buying decisions of 92.4% of consumers.
Taking all this into consideration, it's clear that asking for a review for products or services is a savvy move. Reviews are helpful by themselves, but they also serve as a sort of social proof to potential customers.
But soulless, generic "leave a review" emails won't get you very far. So what will? Before we get to that, let's discuss in a bit more detail why any review for products matters a great deal.
The Importance of Asking Review for Products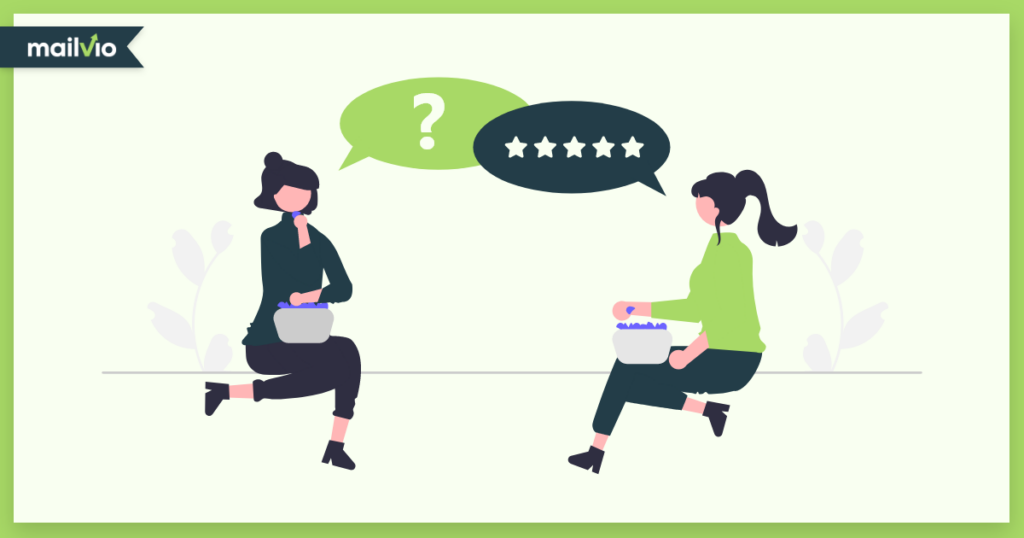 If you are a business owner, you should make it a habit to solicit customer reviews.
Gathering reviews for products and services can help your business in a myriad of ways. We briefly touched on that in our introduction, but it certainly warrants a more in-depth discussion. Let's start with the obvious:
Product Reviews Bolster Brand Reputation
A solid reputation is crucial to the success of your business. Obviously, people prefer doing business with online stores they can trust and rely on.
And nothing beats a positive customer review when it comes to building trust and brand reputation.
As a matter of fact, a whopping 88% of shoppers put as much stock in online reviews as they do in personal recommendations.
With this in mind, it is important that you continually solicit feedback from their customers.
The key to managing a good reputation is to always be open to customer feedback, and that includes asking for customer reviews on your products.
They Build Rapport With Your Existing Customers
Asking returning customers for a review for products, services, or experiences is a great way to build rapport with them. And in a time where every review counts, asking for reviews sends a powerful message of brand loyalty, validation, and transparency.
Would you be happy if your favorite brand featured your feedback on its website? You want your customer to feel valued and appreciated. By asking them for a review, you are demonstrating that you value their opinion.
They Also Provide Valuable Feedback
Customer reviews are a valuable source of data for any business. They will provide you with a wealth of information and insight into:
what your customers are most satisfied with,
the things they would change,
what they would love to see, and
the things they don't like.
You can then use this information to inform your marketing efforts and improve your product or service.
You Can Use Product Reviews as Testimonials
Testimonials speak louder than any other form of marketing. And product reviews work great as testimonials that you can display on your website or social media channels.
This will give new visitors the opportunity to see for themselves how great your products are. It could also entice them to buy some highly-reviewed product, thus boosting your sales.
Soliciting Review for Products With Post Purchase Emails
Many marketers get lazy with their post-purchase emails but they really shouldn't. These emails help lay the groundwork for a follow-up purchase, which is very important. After all, it's 5 times less expensive to retain an existing customer than to acquire a new one. In addition, they present you with the opportunity to ask for a product review to collect valuable feedback.
Ideally, these emails should be a part of a sequence of emails powered by an email automation tool like Mailvio.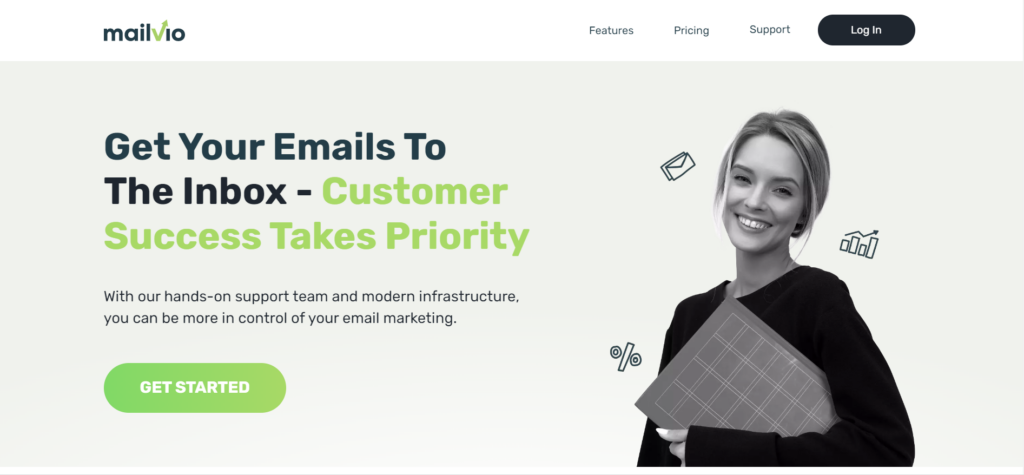 With Mailvio, you can design a custom sequence of emails that will trigger at different times after a customer makes a purchase.
We recommend that you ask for a review in the fourth email of your sequence. The first email should always be a purchase confirmation email, followed by a couple of shipping-related emails.
That said, let's take a look at how you can make your "leave a review" emails more engaging and effective.
Offer Reward in Exchange for Review
Even though most customers read online reviews, only a small percentage of them actually post their own. This presents businesses with a challenge to boost customer participation in posting online reviews.
When crafting your post-purchasing message, put yourself in their position and answer the following questions:
Is there a reason I should open this email?
Does it offer me some value?
When asking for feedback, businesses usually underline the value they place on customer feedback.
That might be enough for some people, but the majority will require some additional "persuading".
Offering a reward for a review is a great way to encourage your customers to leave reviews. The reward can be in the form of:
free shipping,
discounts,
cashback,
freebies, etc.
Incentives like these may motivate customers to leave a review for products or services much more often.
Personalize Your Emails
Adding some personalization in your emails should definitely be on your to-do list, even if you are using predesigned templates.
You don't want your emails to end up in the spam folder, along with the rest of the marketing collateral that never gets read.
By personalizing your emails, they are more likely to reach their intended audience. It takes a lot of trial and error to get it right, but it is worth the time and effort.
You can start by adding the recipient's name to the subject line or in the header of your email. If you are short on ideas, check out this guide on how to write the perfect subject line for survey emails.
The point is that keeping a sense of professionalism is important, but you also want customers to see you as their friend.
It doesn't have to be anything too complicated; you can try something as simple as:
"How's it going [subscriber name]?", or
"Hey, there (subscriber name)!"
This alone will make them see you as someone they can trust, rather than as just another salesperson.
Alternate Between Different Sender Names
As mentioned above, adding customers' names to your emails makes them feel more friendly and personal. You can build on that by switching up the sender name every now and again.
Make them appear as if they are coming from the CEO or some other member of the team. Businesses have reported improved engagement rates for emails featuring the CEO's name.
It all makes sense if you look at it from a psychological standpoint, right? Getting an email directly from the person in charge can make a big difference in how it is perceived.
Some email marketers often include the company name in the sender's box. However, we recommend using a person's name rather than the company name, or both at the same time.
For example, you could use something like:
"Neil from Kyvio" or,
"Neil Napier, Kyvio."
Whatever you use, we strongly recommend that you put a person's name in there.
Brand Your Post-Purchase Messages
Your post-purchase emails should always include branded visuals and follow these email copywriting practices.
Make sure to make these emails an exciting part of the entire post-purchase journey with your brand.
Try to avoid sending boring, document-looking emails and use them to showcase your brand personality.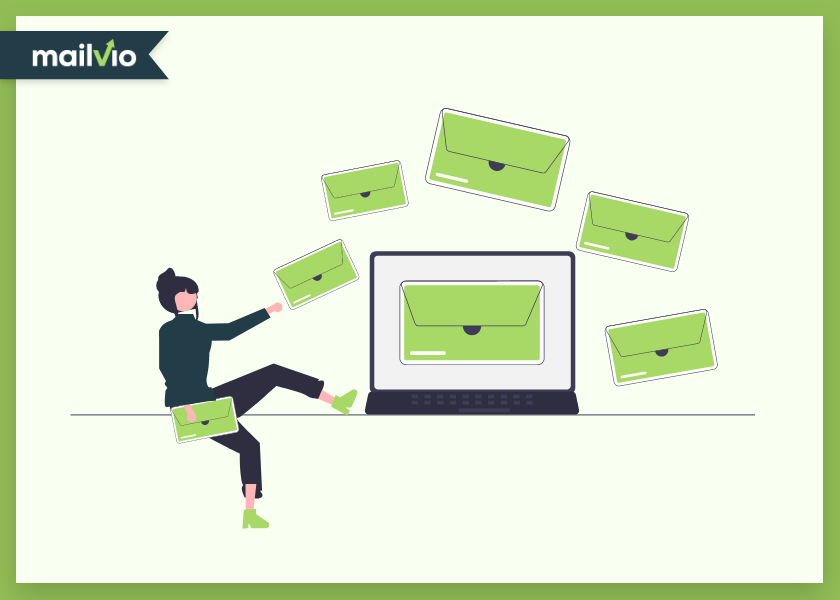 You can include brand colors and other visuals, like logos, pictures, or videos. Just make sure they are consistent with the rest of your marketing collateral.
Mailvio features simple drag & drop editor that will allow you to create branded email templates.

These templates are also mobile-friendly, which will ensure your emails display correctly on mobile devices. This is very important as over 63% of email opens occur on mobile devices.
Get the Timing Right
Timing is indeed everything when it comes to asking for a review for products or services. If you are asking for a product review, MAKE SURE the customer has received their package first. You should also allow them enough time to try it out before asking.
That said, the best time to ask for reviews will vary depending on factors, such as:
the types of products you sell,
the demographic makeup of your target audience (age, gender, location, etc.)
You should always take into account variables such as:
shipping times for international orders,
product returns,
how long it takes for a customer to see results, etc.
You must use every bit of information you have to your advantage to get your customers to review your product.
Conclusion
We hope this article made it clear how asking how a simple product review can help you grow your business.
Your "leave a review" message should be personalized, optimized for mobile viewing, and timed to perfection.
It should be part of a longer post-purchase email sequence that paves the way for a lasting relationship with your customers.
A tool like Mailvio will help you get all of this done with ease, so make sure you give it a try.
If you want to learn more about email marketing, please visit our blog. Also, don't forget to drop a comment below and let us know what you think!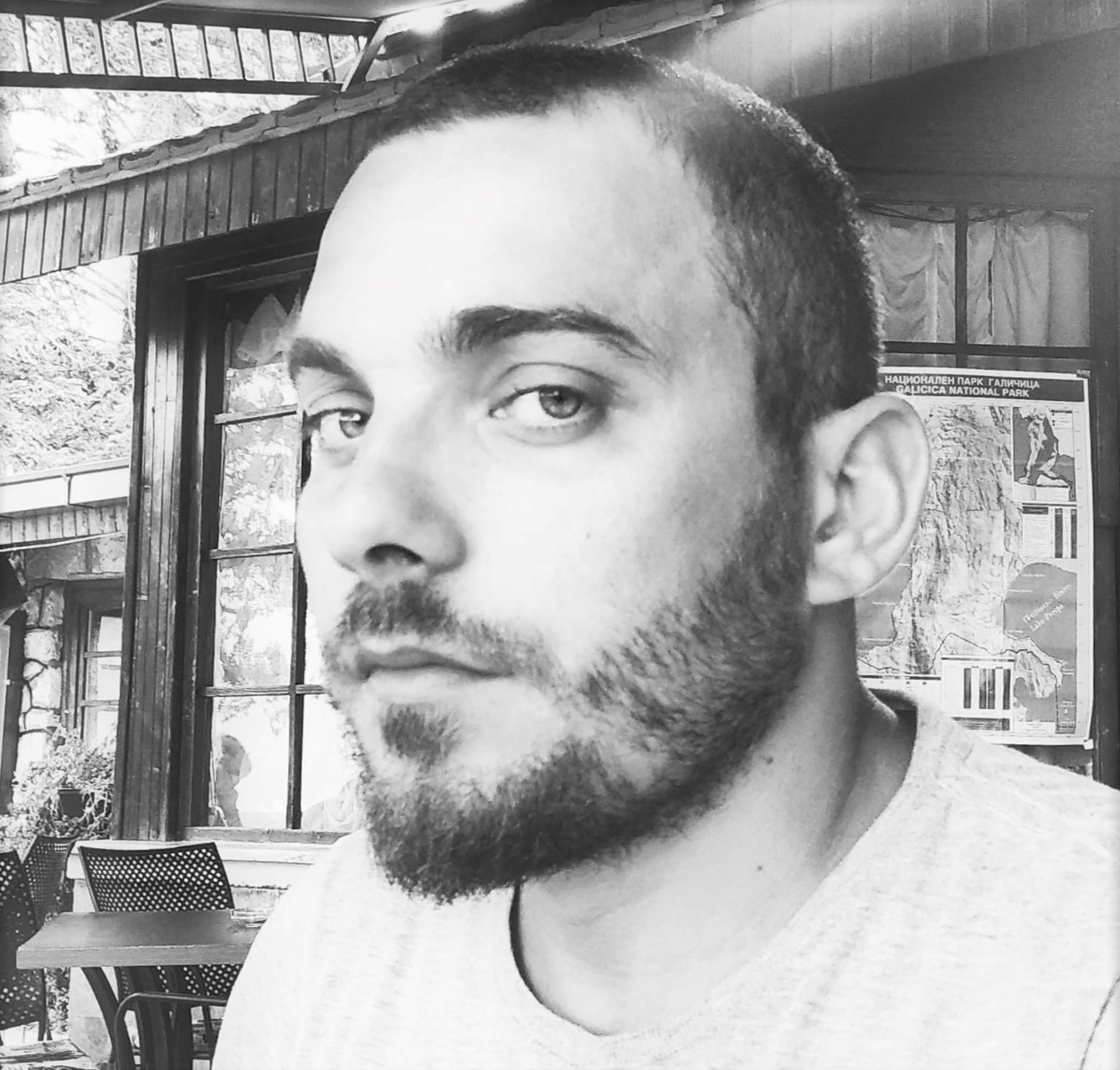 Vladimir is a passionate content writer and digital marketing enthusiast. With over 3 years of experience in the field, he loves sharing his insights on topics ranging from content marketing and SEO to social media strategy. When he's not writing, you can find Vladimir exploring the great outdoors or experimenting with new recipes in the kitchen. Connect with him on LinkedIn to stay updated on his latest articles and adventures.