What is a USP? Is it really necessary to develop one? If so, how to develop a USP for your business? Before we answer these questions, let's get the basics out of the way.
The first thing you should understand about the USP is that it isn't a marketing tool per se. Think of it as more of an information and communication strategy used to sell a product.
A USP is defined as a "Unique Selling Proposition," or "one feature that sets the brand apart from the competition." In other words, it's the single most valuable characteristic of a brand or product.
The goal of the USP is to make customers more likely to buy from you. It helps make your product more relevant to them and gives you a reason to tell them about your product.
You can use the USP to stand out and get ahead in your business—or simply to survive. Here's why it's important, and how to develop yours.
What Is a USP, and Why Is It Important?
Having a better product, better design, or better service than the competition may not be enough for you to succeed in today's competitive marketplace.
If you fail to properly communicate the "uniqueness" of your product, you are destined to get lost in the sea of competition.
So what's the secret to making your business stand out? It's called "USP," or "unique selling proposition."
Simply put, it's a sales pitch for your product that explains why a customer should buy from you instead of the competition.
By defining what makes your product unique, you allow potential customers to see it as the perfect solution for their needs.
But how do you go about creating a USP? Well, there are many things you need to consider.
A lot of trial and error goes into finding the right features, benefits, and language that will help make your product stand out.
But the effort is worth it, and this article will provide a roadmap to help you create the right USP for your business.
6 Tips for Writing USPs That Convert
Now that you know how a USP works, let's take a look at some tips for developing one that drives sales:
Pinpoint Your Target Audience
Identifying your target audience is the first step to developing a USP. If you don't know who your target customer is, then it's impossible to design a USP that will appeal to them.
Your target audience includes all of the people who are likely to buy from you—and more. It's important to understand their needs and desires and identify their challenges and problems.
Knowing who your target audience is and where they're coming from will help you create a message that is relevant to them.
Revisit the Basics
Going back to square one is often helpful when writing unique selling points.
Think about your company mission statement, and how your products and services are different (and better) than those of your competitors.
Understanding what you sell and who you sell it to will help you create USPs that generate the best results.
Targeted email marketing, in particular, can take your business to new heights by reaching your clients exactly when they are looking for the things you have to offer.
Analyze Your Competitors
Researching competitors can help you fully grasp what makes your business unique. What makes your products and services different from theirs? Are your product features more useful?
Is there any additional support you provide for your customers? Perhaps more affordable shipping options? Let people know why they should choose you over your competitors.
Address Your Customers' Pain Points
When writing a USP, you should also consider and eliminate customer pain points. For instance, Warby Parker, an e-commerce eyeglass retailer, understands that people are unlikely to buy a pair of glasses without trying them on first. As a solution to this issue, the company offers a "home try-on program" that allows shoppers to try on glasses before they buy them. How's that for a unique selling point?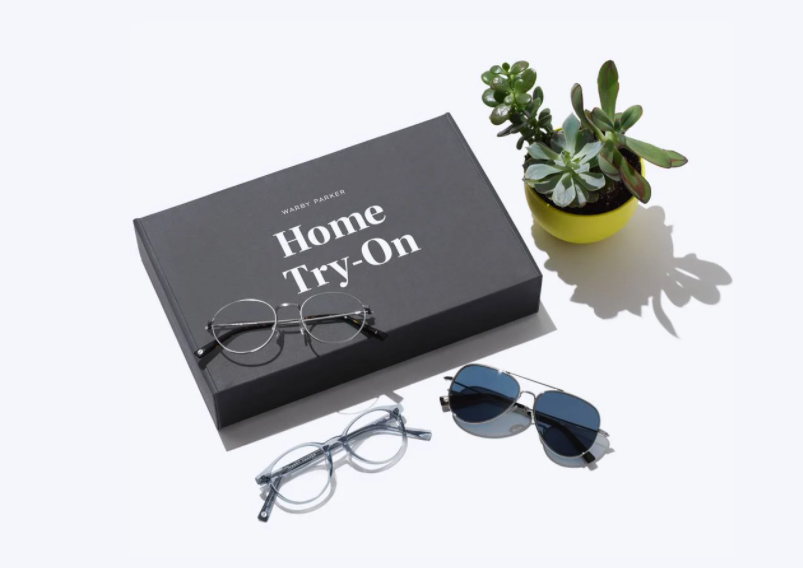 Remember, it's very important to phrase your USP in a way that will reflect how your products would meet the needs of the customer.
Let Your Brand's Personality Shine Through
Your USP sets your brand apart from the rest of the pack, and showcasing your brand's personality will enhance your brand's recognition among consumers. In comparison to competitors with bland brand personalities, your upbeat style and clever personality will give you an edge.
Saddleback Leather's tagline – They'll fight over it when you're dead – is a great example of this.
It certainly conveys the unique value of the company's products in terms of durability. Furthermore, it refers to their 100-year warranty, which states their products will last you a lifetime (and then some).
Incorporate Social Proof
Did you know that nearly three-quarters of shoppers look at reviews before making a purchase? The fact is, people will be more comfortable doing business with you if you incorporate social proof into your USPs. This social proof can be in the form of testimonials, ratings, and reviews. It's easy and simple to do, and it is guaranteed to boost conversions and revenue.
How to Supercharge Your USP With Email Marketing
One of the best ways to promote your USP is via email marketing. Unquestionably, email targeting is one of the most powerful marketing tools available today. Especially when coupled with an email automation tool like Mailvio.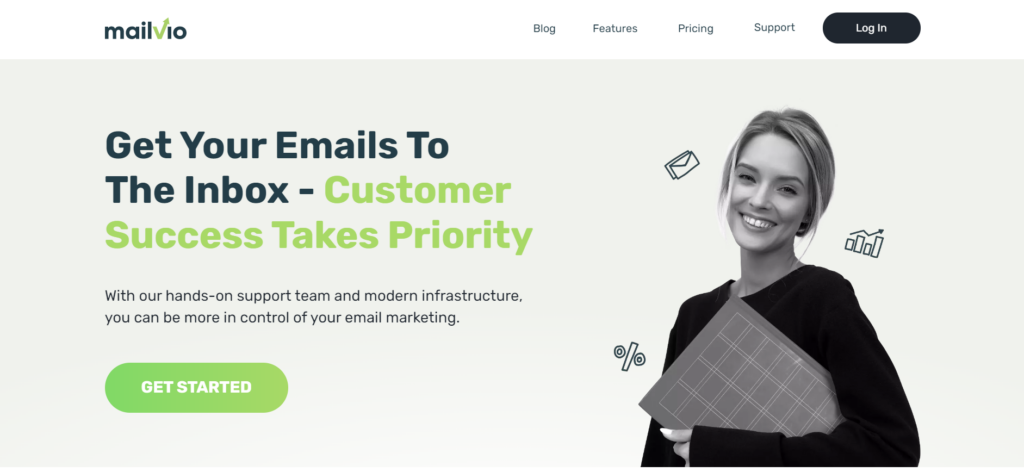 By using this tool, which you can try out for free for a week, you will be able to create personalized messages that directly target specific groups of individuals. For example, you can send tailored emails based on the information people provide to your company (i.e. location, product purchased, etc.). 
Another advantage of email marketing is that you can track responses, and use the results to identify what works and what doesn't. This helps you make changes to your marketing strategy. So, how does email marketing help you boost your USP? Here's an overview of a few ways you can incorporate email marketing into your business:
Include Your USP in Every Email You Send
The easiest way to emphasize your USP in emails is by simply stating it at the top. You can include your USP in your tagline and feature it next to your logo or company name.
Moreover, it's a good idea to include your USP in emails that talk about your brand in general.
For example, when you send out a newsletter to your customers, you can include your USP at the beginning or end of the email.
Give Your Audience Behind-the-Scenes Sneak-Peek
Most people on your email list choose to sign up for your emails because they are interested in what you have to offer. That means you've successfully captured their initial attention. 
Be sure to try and keep that interest alive by providing your audience with insider, behind-the-scenes access. You can do that through a "behind-the-scenes blog post" or by sharing the inspiration behind a particular product.
What if your business provides services rather than products? In that case, consider posting an infographic of your employees tackling a big project, or supporting a charity initiative. You could also present some stats about your work. The point is, greater transparency can help you engage customers and earn their trust.
Use Imagery That Conveys Your USP
If you are using images in your emails, make sure to include ones that visually represent your USP. A doughnut shop, for instance, should invest in professional photography to show off the deliciousness of its product.
Be sure to consider how your email images align with your USP. Mind you, not all images need to be of your products or customers.
For example, a software company specializing in project management may display a graph illustrating productivity gains associated with its product.
It could also display a chart highlighting the efficiency of its product by comparing it to that of a popular, yet underperforming competitor.
Deliver Added Value Through Your Email Marketing Efforts
A constant barrage of sales pitches through email is annoying (here's a non-annoying example of sales pitch).
Remember, your subscribers know you are trying to sell them something as soon as they see your newsletter in their inbox. They will, however, get past that if the content you are providing is interesting and valuable.
For example, if you run a tourist agency, don't just advertise your special Hawai offer to people. Bring up next month's temperature on the island, or share a story about a cool movie that was recently shot there. You can also tell them about upcoming local events.
Once they book the holiday, send them additional content in the confirmation and follow-up email. With a little effort, you demonstrate you're more than just a salesperson; you are selling an experience.
Optimize for Mobile Devices
Mobile devices have become the primary way people view email.
However, recent data from eMarketer showed that mobile subscribers don't convert into customers as often as "desktop customers". Why?
Because they often encounter various technical glitches, slow loading times, or poorly functioning apps.
So, what is the solution? Creating mobile-friendly newsletters and websites.
This means email marketers need to make emails and websites appear in a similar format on a desktop, tablet, or mobile device.
Write Engaging Subject Lines
An enticing USP is a statement that stimulates customers' interest, creates desire, and motivates them to learn more.
Subject lines serve a similar purpose, so it makes sense to use one that complements your USP. This means you should avoid word-for-word repetition of your USP. Instead, you should aim to create subject lines for newsletters that reference your USP.
For instance, if your USP is "The most reliable way to find leads for your business", your subject line might be:
"Get leads today with this lead generation tool."
Conclusion
When creating your USP, remember to keep it simple. Your USP is supposed to be easy for your customers to remember. You want it to pop up in their heads when thinking about your product or service.
While your USP should be clear and easy to understand, it should not be so general that it is meaningless to your audience.
Make sure it clearly represents the value your company delivers. Also, ensure it aligns with the services and products you offer.
Your goal should be to immerse your target audience in the essence of your brand. In other words, you should aim to make your customers create lasting associations about the superiority of your offering.
Use email marketing to reinforce your unique selling proposition. By using a combination of different email copywriting strategies and email automation, you can create lasting, brand-based relationships with your customers.
As ever, please don't forget to ask us any questions you may have in the comments below.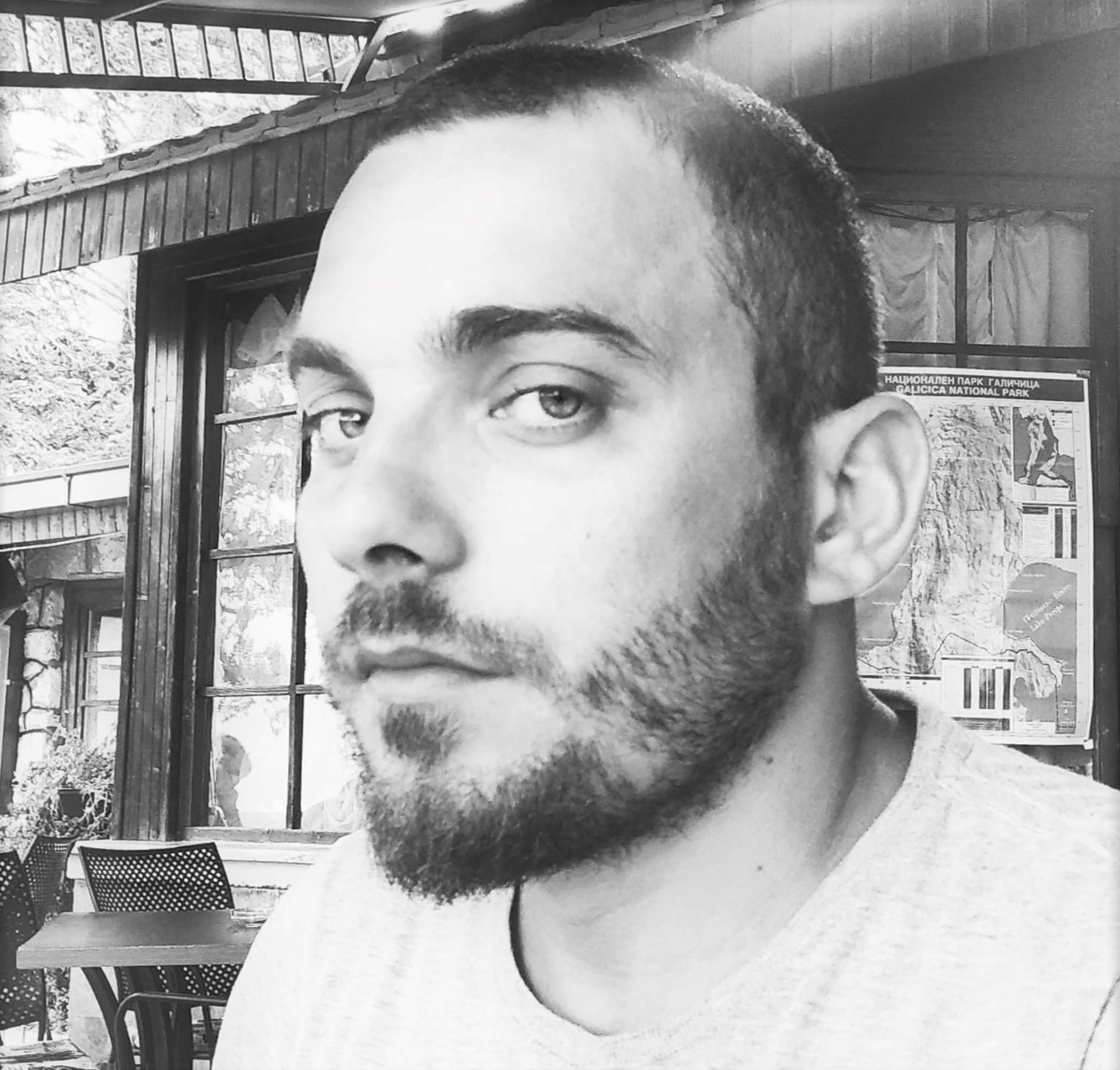 Vladimir is a passionate content writer and digital marketing enthusiast. With over 3 years of experience in the field, he loves sharing his insights on topics ranging from content marketing and SEO to social media strategy. When he's not writing, you can find Vladimir exploring the great outdoors or experimenting with new recipes in the kitchen. Connect with him on LinkedIn to stay updated on his latest articles and adventures.