Relationship management with customers or Customer relationship management, or CRM for short, combines practices, strategies and technology.
Businesses use them throughout the customer lifecycle.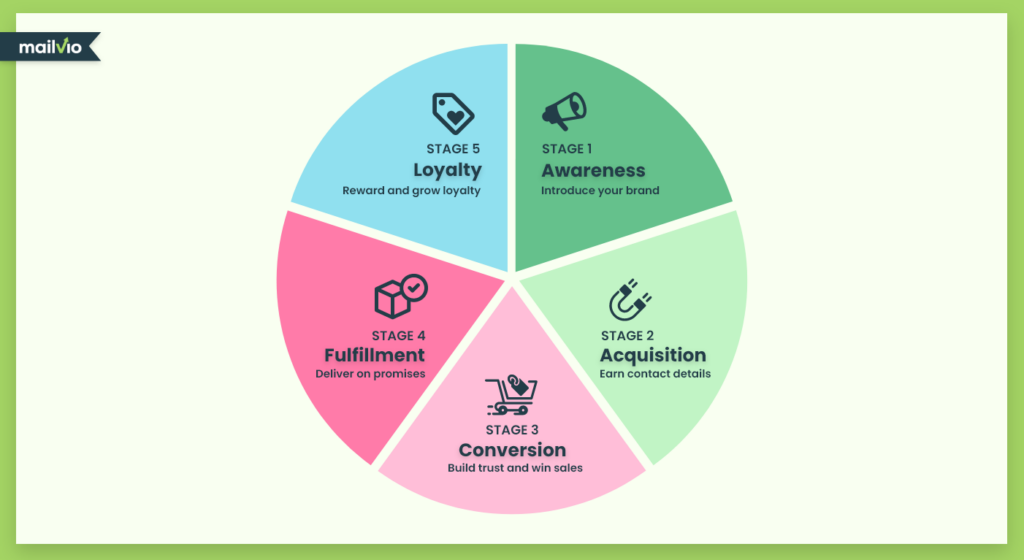 In doing this they are able to manage and analyze customer interactions and data.
It'a to improve the relationship with customers by improving customer service. The goal is to drive sales growth and ensure customer retention.
Customer data is compiled across different channels in relationship management with customers. They may also serve as points of contact between customers and companies.
Among these are the company website, phone number, and live chat. Moreover, there are also marketing materials, mailings and social websites.
Front-line employees can access detailed information about a customer's data via CRM systems. This includes personal information, shopping history, purchasing habits, and concerns.
Benefits of Relationship Management with Customers on Businesses
CRM systems are beneficial to businesses. A range of businesses can use them, from small and medium sized to large corporations.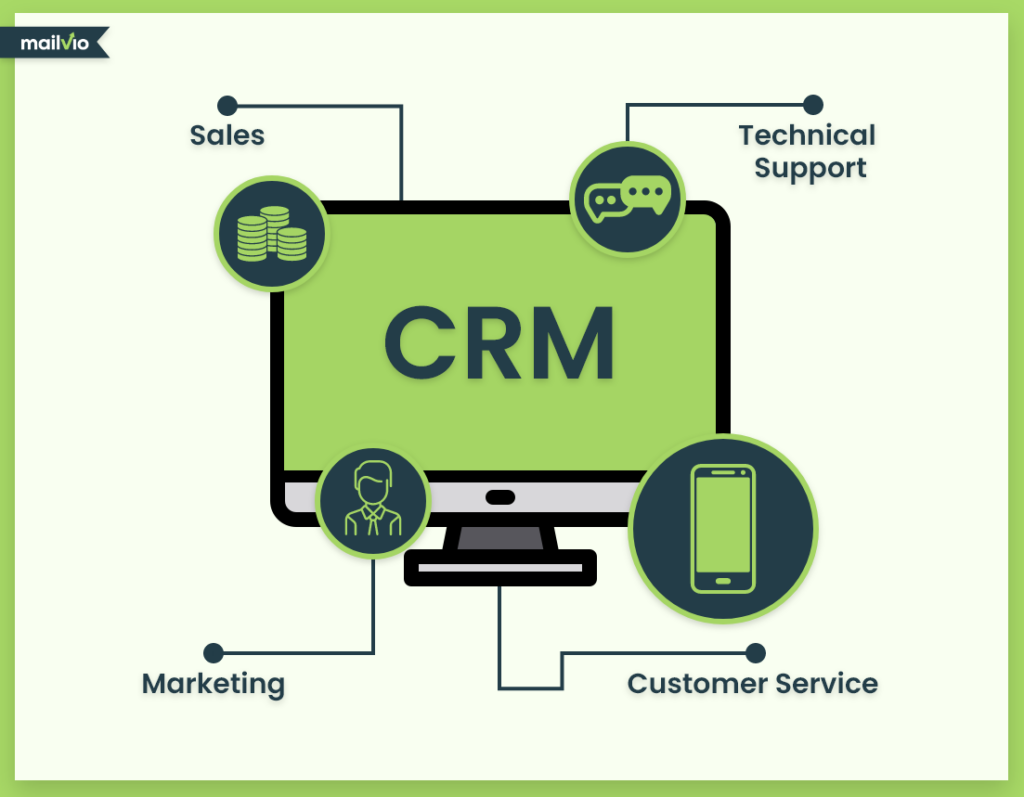 It doesn't matter if you're starting up a business from home or running a large corporation. The following are some benefits from it:
Being able to gather information about customers. Knowing their past purchases and interactions is beneficial to customer service representatives. This enables them to provide better and faster customer service. They are then able to achieve better results.
Collecting and accessing customer data. Business can identify customer trends and insights by using reporting and visualization tools.
Components of Customer Relationship Management
CRM software gathers data about customers at its most basic level. Business users can be able to easily access and manage all data in a single CRM database.
Various features have been added to CRM systems over time to make them more useful. This includes recording the various interactions with customers. You can conduct this via email, telephone, social media, or any other means.
Automating workflow processes depending on system capabilities. For example, automating tasks, calendars, and alerts. Managers can keep track of performance and productivity. Based on information logged within the system
Analytics
Better customer satisfaction rates can be achieved with CRM analytics. Data analysis and targeted marketing campaigns are ways CRM analytics can achieve this.
Sales force automation and Automation of workflows
Tracking customer interactions is part of sales force automation. As a result, the sales cycle is automated, which makes it possible to follow up on leads.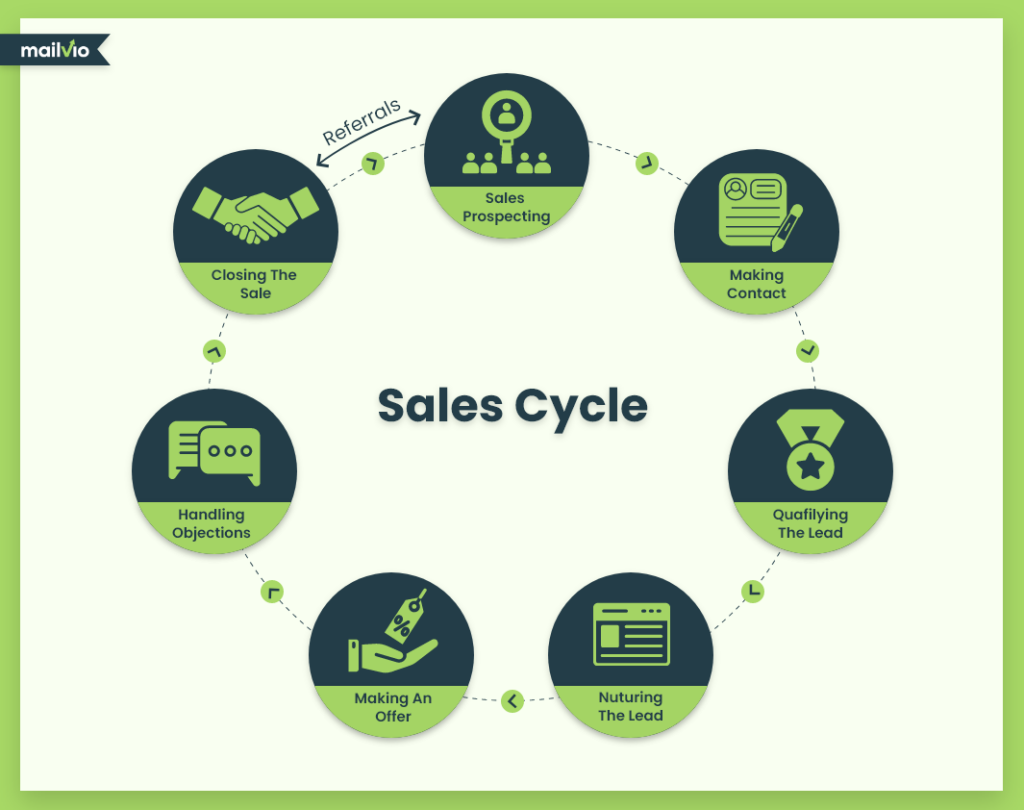 The cycle is also necessary for acquiring new clients and developing loyal customers.
Suppose a business sets up an automation. Automation in which a follow-up email is sent-out after two days if a client hasn't opened the previous email.
By streamlining recurring workloads, CRM systems aid companies by optimizing their processes. In turn, employees are able to devote more time to creative work.
Using automation in contact centers
The program reduces the amount of time a contact center agent spends on tedious tasks. Pre-recorded audio might be available that assists with customer support and information dissemination.
Agents can handle customer requests. They can do this by using a variety of software tools bundled with their desktop tools.
To simplify customer service processes companies do this. Not only that but it can also reduce the length of calls.
Chatbots, for example, are automatic customer-service tools that can improve customer satisfaction.
Marketing automation and Lead management
Automating repetitive tasks is possible with marketing automation tools. As a result, lead generation efforts are improved at various points in the life cycle.
It may send email marketing content to sales prospects as soon as they enter the system. It's purpose is to convert a sales lead into a customer.
CRM allows you to track sales leads. Providing sales teams with a platform for tracking, analyzing, and entering lead data.
Location-based services, or geolocation technology
Geographic marketing campaigns are possible with some CRM systems. This is a marketing campaign based on the location of a customer.
Apps that include GPS or global positioning systems are sometimes integrated. A geolocation system can also be used to network and manage contacts. In this way, sales prospects can be found based on their geographical location.
Social media CRM tools allow companies to monitor customer sentiment regarding their brands.
Various CRM technologies
Salesforce , Adobe, Oracle, SAP and Microsoft are the largest vendors of CRM systems. Small and midsize businesses may prefer other providers. But large corporations tend to prefer these. Examples of CRM technology include:
A cloud-based CRM system is also called SaaS or software as a service. The data is accessible via the Internet and stored in the cloud.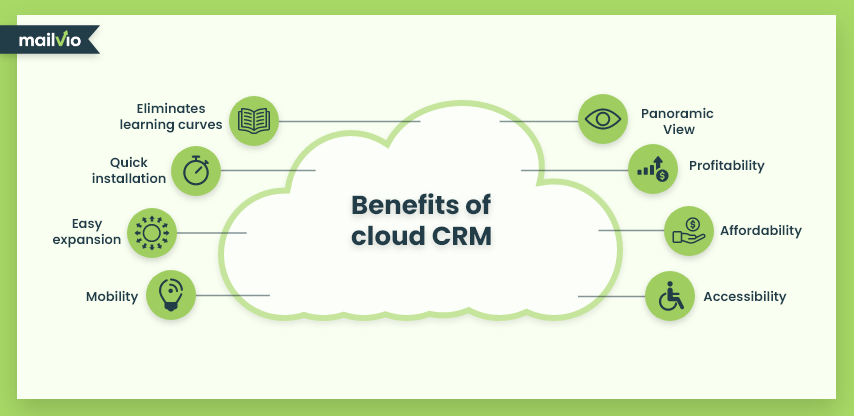 It is accessible from anywhere, anytime, as long as there is internet access. In some cases a third party handles the installation and maintenance.
Businesses like the easy and quick deployment of cloud resources. These are particularly important to companies with limited technology expertise.
For companies that use cloud-based systems, data security is their number one concern. This is because the company does not maintain or store its data physically.
Data could be lost or compromised if a cloud provider closes up shop or is acquired by another company. Migration of data from an organization's internal system to the cloud can pose issues.
It might be more cost-effective for companies to use cloud CRM. Vendors usually charge subscription fees. Users can choose to pay monthly or annually.
However, there is still the issue of cost to consider. As subscriptions grow, they can become more expensive than on-premises models.
CRM software on-premises
It is the responsibility of the company using the CRM software to maintain, organize and control the database and information.
Instead of buying subscriptions, they buy licenses upfront from cloud CRM service providers. Users are responsible for upgrading software on company-owned servers.
Also, integrating the company's data can usually take a considerable amount of time. An on-premises implementation may suit companies with complex CRM requirements.
Using open source CRM
Source code for open source CRM applications is publicly available. Changing the system is free of charge for companies utilizing the system.
Social media channels can also be customized with open source CRM systems. These systems help companies improve their social CRM practices.
It depends on a company's needs, budget, and objectives on what deployment method is best for them. Obviously, each one comes with a different price tag.
Real-world CRM examples
The types and purposes of CRM systems vary in their usage, for example:
CRM on mobile devices
CRM application designed for smartphones and tablets has become a necessity for salespeople. Marketers looking for customer information are also using these tools. For many individuals, completing tasks while not in the office is equally important.
There are unique features available in mobile CRM apps. Examples include GPS functionality and voice recognition. Employees can access data about customers from anywhere via their mobile devices.
Social Relationship management with customers
Engaging with customers directly through social media is part of CRM. This can be done via Facebook, Twitter, and LinkedIn.
A brand's social media pages give customers a place to share their experiences. It's a place where they can voice their complaints or promote products.
A social CRM tool adds value to social media customer interactions. These tools monitor conversations on social networks.
These tools track things such as specific brand mentions or keywords. So that they can determine their target audience and which platforms they use.
Social media feedback has also been considered in some tools. These tools also address customer inquiries and issues.
How to build stronger relationship management with customers?
If you are a service provider, maintain good relationships with your customers.
A company that can provide customers with a positive customer experience is likely to attract customers. Numbers also support this conclusion.
Companies can sell to existing customers 60 to 70 percent of the time. In contrast, attempting to reach one of their new prospects has only a 5 to 20% chance of success.
The relationship with your customers can always be improved, no matter how good it is. Using a CRM software designed specifically for small businesses would be the most effective way. These programs are designed to nurture customer relationships.
You can use these strategies to achieve a better relationship management with customers:
Enhance Customer Communication
The quality of service you provide is absolutely crucial. Of course, it is important for any business wishing to sell a product too. It gets a little more personal when you are providing a service.
You might be able to distinguish yourself from similar services offered by your competitors. You can do this by leaving a positive impression and offering a positive experience.
Using the channels which customers used to follow or subscribe to your service is important. This is where you'll be reaching and communicating with them.
It would be best if you could contact your customers via social media if they found you there. It would be better than sending them a text message.
Never ignore complaints or bad reviews
Complaints about your products or services can seem like the greatest risk for your business. This is because they can harm your reputation quickly. Consider how fast word of mouth spreads, especially when it is negative. It spreads even faster on social media.
You can turn negative feedback to a positive one if you address customers' complaints. It is possible to resolve an issue in a number of ways. Implementing a dispute resolution policy is a good place to start. Training employees on this matter is also important.
Reach out to your customers
If you want your customer relations to grow, you need to nurture them constantly. This means staying in touch with them.
The process can be as simple as sending holiday cards or greeting them happy birthday. In addition, you can send a newsletter or information that they will find useful.
If appropriate, send an occasional email to show how much you value their loyalty and trust. You can also offer promotional code to reward them or to drive traffic to your website.
They will more likely seek out another company if you are no longer in their minds. To make it easier for you, you can use an autoresponder. You can use an autoresponder to email all subscribers in a list when it meets the condition.
Furthermore, you can also use Mailvio. It is a full service autoresponder with built-in SMTP server.
Request feedback on a regular basis
Customer feedback is an excellent way to build relationships with customers. A product or service can even be improved with customer feedback. In the end, you can even create a new and better product.
What is the best way to request feedback? Several channels exist wherein you can reach your target audience.
There are 71% of mobile phone users who do not turn off their smartphones when they leave the room. It should not be hard to get them to provide feedback.
Summary
Quality of product or service is not the key to business success. The most important factor is how you treat your clients.
It can take time, effort, and money to develop a good relationship with your target audience. The good news is that this is the best investment you can make.
That's all for now. I hope you find this article about relationship management with customers insightful. All the best to you and in your future endeavors.