What is sales about as it regards to email marketing you ask?
The purpose of a sales email is to promote products and services and increase revenue.
What is sales about is not just a simple answer.
Sales emails' effectiveness depends on the price of the offer. The level of engagement of subscribers with the brand, the template quality, and email deliverability.
The price it cost any business to deliver service to customers shouldn't be more than the selling returns. That's one aspect of what is sales about.
Even if you're not the manager of your sales team. You know sales means money.
How do you increase your business sales with email marketing? Let's find out what it involves. B2b transactions place a great value on the selling process.
What Is Sales About
Even though email marketing is designed to sell, it goes beyond that. The idea is to develop a promotion mix that will sell, inspire, and care about your audience's needs all at once.
When selling new fresh vegetables and food, the value is obvious. Healthy food with vitamins and minerals, but that alone won't convince your audience to buy.
Make sure to exchange the history, life, and experience of your brand. At the same time, produce data that is relevant, exciting, and naturally links to sales.
How To Increase Sales With Email Marketing?
Email marketing is an effective means of expanding a business's reach, boosting conversion rates, connecting with its customers and members, and increasing sales.
As 81% of businesses, your company may already be using email marketing as a part of your digital marketing strategy and reaping the benefits.
If you want to succeed in the competitive world of e-commerce, you can't simply use email marketing the same method every other business does.
Do you want your email marketing to reach its full potential? To stand out above the rest, you have to ensure that your email campaigns are effective, efficient, and personalized.
It's a challenging task but not an impossible one.
When Writing Sales Email
These four steps will help you write sales emails that grab recipients' attention, and make it easy to digest the data. And turn subscribers into customers. Let's get started!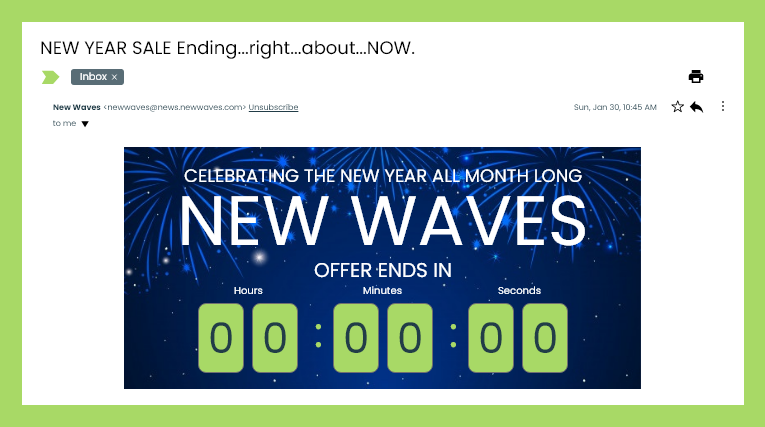 Ensure Your Subject Line Garners Attention
Your subject line is the first element users view when deciding whether to open your email or not. Send enticing subject lines like "You will be surprised…" or "That is almost like a gift!" to stand out from other brands. Describe the value you are going to offer inside the email: "25% off.". Get sneakers for 50% off today." or "Buy 3 socks, get 1 free." This encompasses what is sales about.
The preheater text should support the idea of the subject line: "Winter boots.". Discount of 50%! — A gift for 60 shoppers. Make the subject line of your sales correspond with the product or service you're promoting.
Present Your Offer
You should lay your cards on the table as soon as the recipient opens the e-mail. It is important to state the value once more – 50% off, bonuses, gifts. Whatever you can think of and use an appealing, high-quality image of the product you wish to sell.
Use a design that evokes the positive emotions associated with professional problem-solving, for instance, if you offer consultation services. Colors and images of confident individuals should make a good impression.
Learn how to move users down the sales funnel with ease by following email design best steps.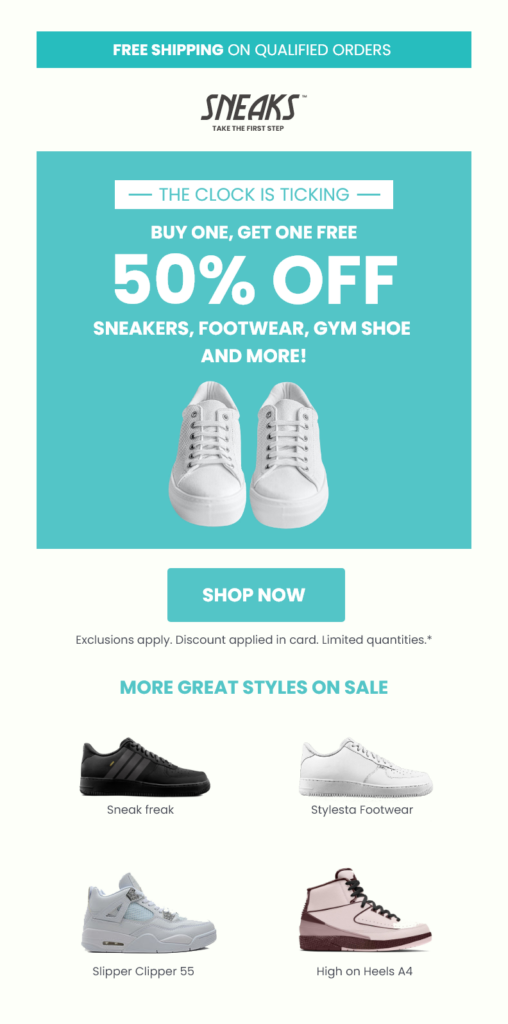 Include All Relevant Details In Your Content
Give the reader more data about the product or service featured in the sales email once you have piqued their interest.
You could, for example, explain the technical characteristics of a mobile phone, display additional images that show the camera, buttons, and functionality in detail.
Explain why owning that phone makes it worthwhile to spend time reading your emails. Additionally, you can sell some other goods related to the original proposal in the email body.
Make A Compelling (CTA)
Consider using a call-to-action button that will prompt subscribers to make a purchase, such as "Try them on" or "Grab your shoes." A call-to-action button does not always need to direct subscribers to a product page on your website.
Rather than that too persuasive "SHOP NOW" style, consider a CTA such as "Learn more." This is a method to suggest reading some more engaging content, which will then lead to the product page.
If you take this approach, you can gain a better reputation in the eyes of your potential customers.
Since you provide them with more value than your competitors, with less persuasiveness. Keep reading if you're still asking the question what is sales about?.
Guide To Follow When Writing Sales Email
Boost sales by combining helpful data with sales.
The best sales strategies depend on a business' niche and the tastes of its target audience: there is no one-size-fits-all approach. Nobody likes to be bombarded with deals as they create a sense of urgency that cannot be satisfied.
The trick is to blend offers seamlessly with valuable content to make selling more natural. It would be best if you could explain what makes the kitchenware you are promoting so special. Then offer some hacks to inspire you, and only then suggest that you make a purchase.
Make Sure Your Emails Are Delivered.
Rates of open, click-through, and unsubscribe from the deliverability of your email. Your sales emails will be seen by subscribers by using reliable bulk email services like Mailvio. Make sure to check all the necessary statistics for every email campaign you create in order total how to improve your email marketing.
Send Personalized Sales Emails.
By using data about a user, personalized offers can be made more relevant to that individual. When selling sports equipment, you can promote women's pants to women or Rootz Seller merchandise to Rootz Seller fans.
Create variables in your mailing list that reflect personal details like age, gender, location, and preferences. Utilize analytical tools such as Google Analytics to gather this data during the subscription process.
Marketing Channels Should Be Integrated With Email
Sales email is one of the most powerful tools in an email marketer's arsenal. But what if you boost your chances of being recognized and appreciated?
To increase sales and build long-lasting relationships with your subscribers. You should mix email marketing with other channels such as SMS, Messenger, social media, web push notifications, etc.
Make CTAs Count
The call-to-action should focus the attention of your subscribers on a specific product with a single button. That will lead them to the product page in accordance.
There might be a scenario where you propose a variety of products, in which case. Having multiple individual CTAs for each of the items would be a good idea.
If you're going to include a CTA in your email. Either right after the main offer and image or at the bottom, you should make it prominent.
Despite what some may think about email, it is still the most reliable (and straightforward) process to generate more business.
Using small business email marketing can help you not only get more quality leads. But also connect with prospects more personally and convert them into clients.
This applies to almost every industry and niche out there.
It is important to understand. To get the most out of our list of email marketing tips, you must do more than just send a few emails.
You have to take the right steps to make your email marketing campaign stand out from the rest.
Frequently, your customers and prospects receive email newsletters and offers.
Therefore, your email marketing strategy should be competitive and aligned with current best practices.
Boost Your Sales With These Tips
Let us analyze some practical and effective email marketing tips that you can apply today to improve your sales numbers.
Know and Understand Your Target Audience
We're going to talk about a lot of email marketing tips in this blog post, but knowing your audience is the most important.
This is the starting point for all that we do.
Email marketing messages that you send out to your subscribers need to be written in a method that is relevant to their interests.
You can only do this when you know and understand your target audience well enough. As a salesperson ask questions and pay attention closely to responses. This is what sales is about.
As each person subscribing to your email list is different. You would be committing a mistake if you sent the same message to all of them.
When compared with general emails, emails that are relevant to the recipient tend to drive close to 18 times more revenue.
Taking a targeted approach makes a difference in your organization.
As an email marketer, how do you really send messages? How do you make sure your email contains relevant details?
What are the best examples to ensure your email doesn't get ignored?
Email list segmentation is the answer to this problem. As a result, you will be able to segment your email list into smaller, more targeted sub-groups.
When you segment your list, you can target your consumers based on their personal preferences.
It also allows you to promote your products or services in a personalized manner.
Let's say your e-commerce business sells exercise equipment. To find out what kind of exercise equipment your subscribers like, you can ask them.
Most likely, you'll create segmented lists for weightlifting, cardio, yoga, Pilates, etc.
They could either join a single campaign or participate in several campaigns, depending on what they choose.
Also, segmenting your email list based on their age, gender, geographic location, and buyer personas helps you send relevant emails.
Which in turn improves your chances of getting a higher number of sales in the long run.
Here are some of the positive outcome outcomes expect with email list segmentation:
Methods To Manage Your Mailing List
Let's analyze some more methods to manage your mailing list and improve your return on investment:
Survey results
Sending frequency
Purchase cycle
Past purchases
Email activity
Email marketing doesn't have to be complicated. As long as you put in the effort.
As long as you can connect subscribers at their interest level.
By making them feel like they are communicating with a real person rather than a bot. And by providing them with relevant and valuable content and guide, you will be successful.
Ensure You Send Regular, Consistent Emails
If you're doing legitimate email marketing, the last thing you need is to be called a spammer.
The fear of your emails going straight to their spam folder is irrational if you are sending out emails to subscribers.
In other words, you are doing what your competition isn't ready to do, which is showing up.
Follow and stay true to form to meet your sale goals.
The real definition of spam is sending out emails to people with whom you do not have a relationship. And are not on friendly terms with.
You cannot email someone who has not permitted you to do so.
When you contact your existing subscribers, you are not spamming them.
You are building a type of list containing loyal subscribers who open and read all of your emails. And customers who trust your organization.
Emailing your list on a regular getting more sales shouldn't be a problem for you.
Shorten Your Emails
The most common email marketing tips you'll find online focus on increasing your open rates.
Only a few discuss how the reader can maintain their attention once the e-mail is opened.
Emails need to be clear and concise. In order for subscribers to do what's being told and act accordingly to the plan.
Simple emails will help you get better outcomes from your campaign.
You need to let your subscribers know about the offer you have for them.
To sell them is not that hard, but you need to give them a gentle prod to get their attention.
You will find them visiting your website to learn more about your offer if they find your presentation to be interesting enough.
When you keep your emails short and to the point, you make it easy for people to take action.
Furthermore, you need to keep in mind that more and more people are now accessing and reading emails on their mobile devices.
Emails sent out to your subscribers are more likely seen on a mobile device than on a desktop. Technology plays a key role also.
In essence, you are trying to reach out to prospects who don't have much time on their hands. Most buyers are very busy these days.
Consequently, you'll find them checking their emails during work or during a break.
How You Can Keep Your Emails Short
Be direct and write as much as necessary to communicate your message. For them to make a decision.
Bullet points technique can help you break up an email when you want to share more data.
Instead of putting multiple calls to action in each email message, make one major one. According to the outcome of a recent survey, having multiple CTAs only distracts the reader. As a result, the reader could become confused as to what they should do next if they do this.
And, eventually, just leave your email without any activity. So take this approach and try to keep your emails as concise as possible.
Don't waste time with unnecessary explanations when you can convey the message in a few sentences.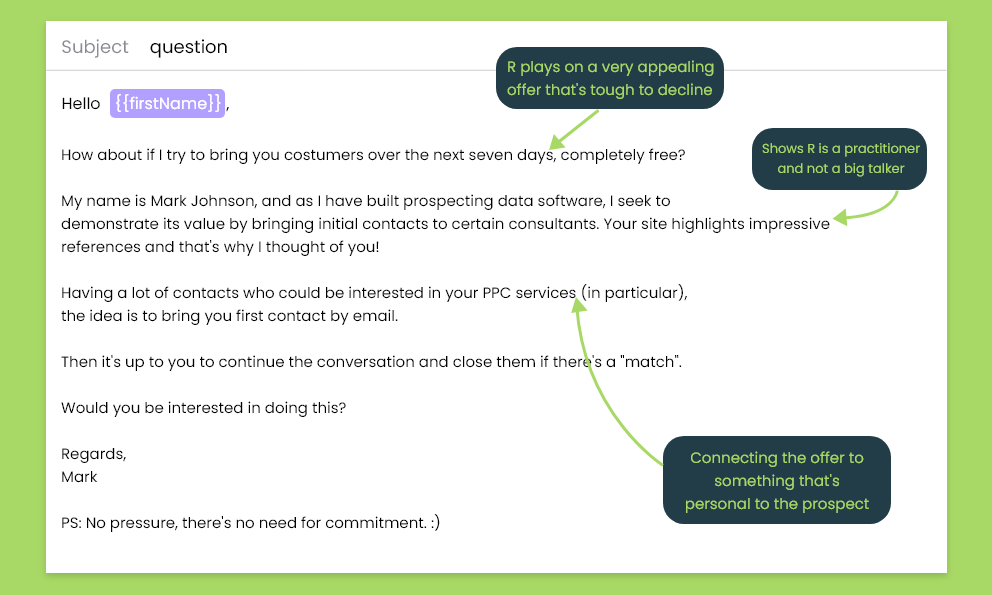 Conclusion
Even if you're finding a lot of success with your current email marketing strategy, you can always work to improve. Because there can never be too many sales made.
Understanding what is sales about and how to generate it. Every marketer's end goal is to make infinite sales.
After all, this is what business is all about, and also a part of what sales is about. Every organization strives for the future development of its brand.
Good management trains employees/ salespeople these basic skills, on how to boost sales. Utilizing the latest software may take a bit of training. But in the long run, save resources for your business.
This article has provided crucial tips to improve your sales emails along with a complete understanding of what is sales about. Regarding targeted email marketing campaigns. Knowledge of the sales process is a plus by itself. The other is implementing it to get the best results.
This article takes a close look at how this guide will bring new and different buyers to your online business and boost sales. This is considered development in any business. What is sales about should be your first question when starting a business.