Do you know how to do a screenshot on a computer? It's pretty easy, and you can do it in a number of ways. But what's the use of screenshots?
People use screenshots for many things. They are great for record-keeping, can be shared on social media, or sent as proof to a customer or colleague.
Many professionals use screenshots in presentations, and even for training. In fact, screenshots are a useful tool in any situation where you want to capture an image and save it for later use.
In this article, we'll show you how to do a screenshot on a computer, both on a Windows-powered PC and on a Mac.
How to Do A Screenshot on a Computer Running on Windows 10
Windows 10 offers a number of ways to take a screenshot of your computer screen. These methods allow users to save the entire screen or just a section of it. Listed below are the most commonly used techniques for capturing a screenshot on a Windows 10 computer.
Print Screen
Taking a screenshot on Windows 10 is as simple as pressing the Print Screen key (PrtScn). Using the PrtScn key on the upper-right side of your keyboard, you can capture your entire screen.
The screenshot will be copied to your Clipboard. You can save it in any application that allows the addition of images, such as Paint or MS Word.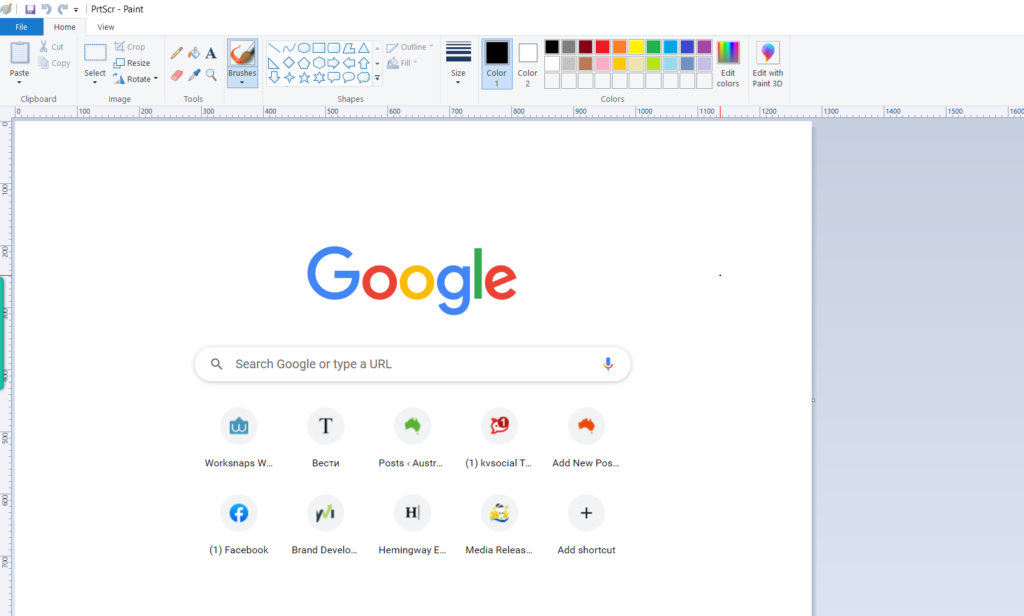 Windows Key + Print Screen
Pressing the Windows button +the Print Screen button will allow you to take a screenshot and to automatically save the file.
As soon as the screen goes dim, the screenshot will be saved to the Pictures > Screenshots folder.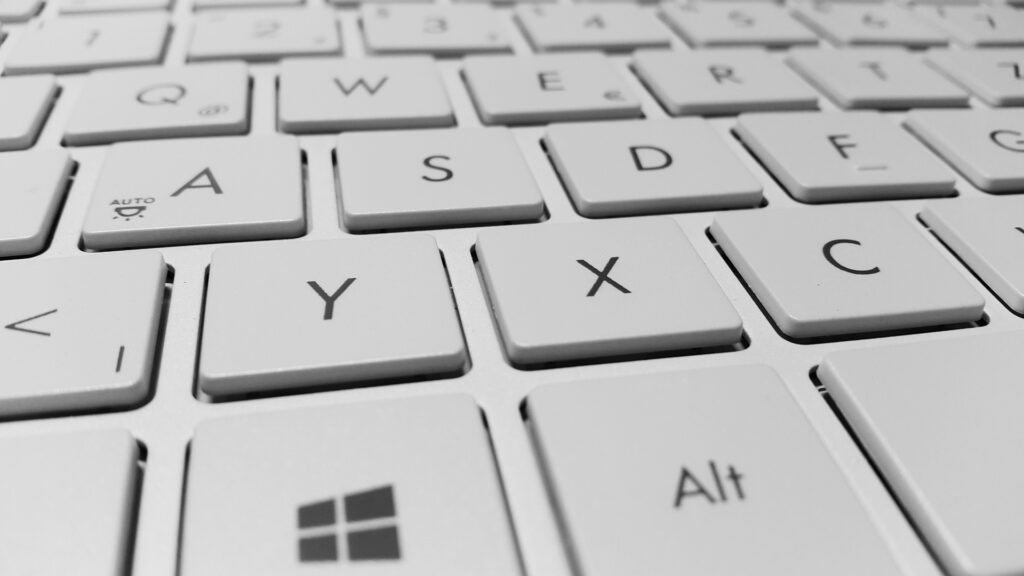 Alt + Print Screen
Pressing Alt+ PrtScn will only capture the window you are currently working in. The image will be copied to your clipboard. To save it, you will have to paste it into another program.
Snip & Sketch tool
Snip & Sketch, formerly known as Screen Sketch, is a screenshot software you can use to take:
Open window screenshots,
Rectangular captures,
Free-form areas, or
Full-screen capture.
The best way to screenshot on Windows is with Snap & Sketch, which you can use to annotate, customize, or share screen captures.
You can activate it by pressing the Windows Key + Shift + S.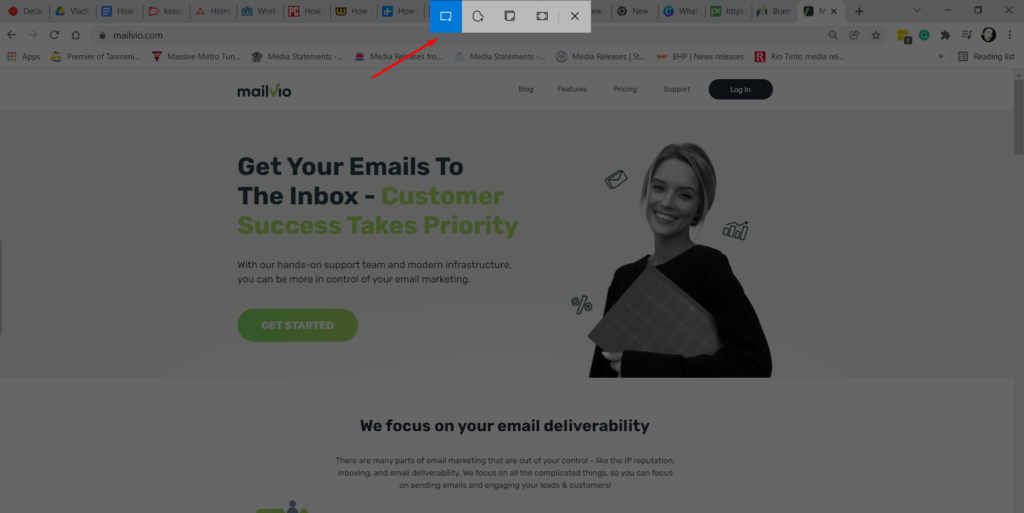 After you select and press one of the options on the menu, the screen capture will be saved to your clipboard.
As confirmation, a preview notification will pop up in the lower-right corner of your screen. Click on it to open the app and edit the capture. There's a range of drawing tools available that you can use to edit the screenshot before saving and sharing.
Game Bar
The Game Bar is a tool developed primarily for gamers. It allows them to capture video, take screenshots, broadcast their gameplay online, and access the Xbox app.
It can also be used within most Windows 10 games and apps to record videos and take screenshots.
You can access the Game bar by pressing the Windows Key + G.
To capture a full-screen capture, click on the camera icon that appears on the overlay menu. To record a video, press the "record" button.
Keep in mind that you also have the option to include audio by clicking on the microphone icon.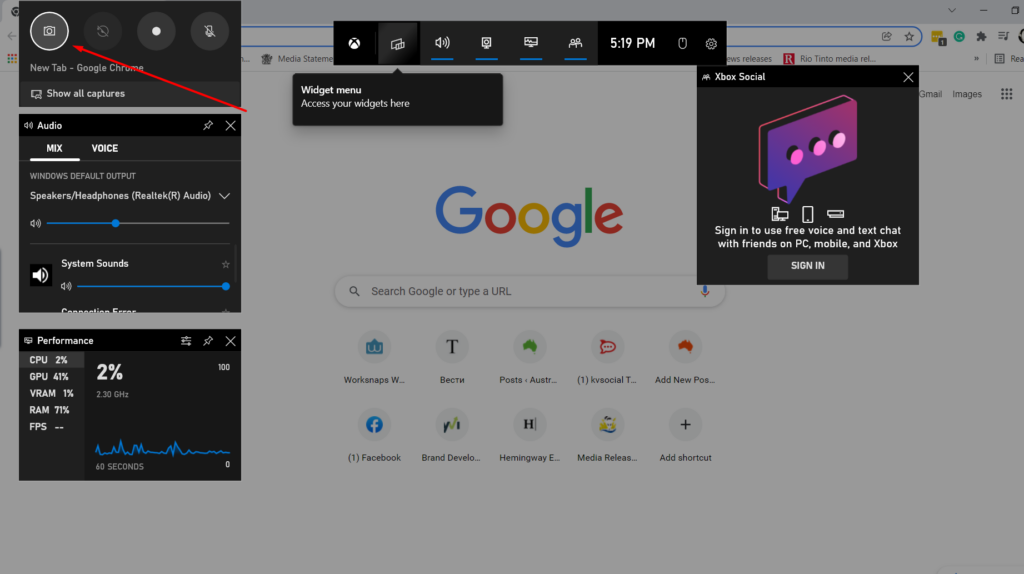 The Game bar saves your clips and screenshots to the Videos > Captures folder. You can also access your captures in the Game Bar itself, by clicking "Show all captures".
Note: If you can't open the Game Bar, it means it hasn't been enabled. You can do that by searching "Game bar controller settings" in Windows and toggling on the Xbox game bar.
Power + Volume Up (for Microsoft Surface devices)
If you own a Microsoft Surface device, you can take a screenshot by pressing the Power Button + Volume Up Button. Your screen will dim as soon as you press these buttons, with the screenshot to go to the Pictures > Screenshots folder.
Note: Press the Windows Logo + Volume Down Button to make a screenshot on a Surface 3 or an earlier model.
Popular third-party screenshot tools for Windows
If these built-in Windows techniques aren't working for you, you can always try third-party screenshot tools. These are some of the most popular screenshot tools for Windows today:
LightShot
LightShot is the most popular screenshot tool out there. Once you install it on Windows 10, it will replace the Print Screen function and offer you broader editing capabilities.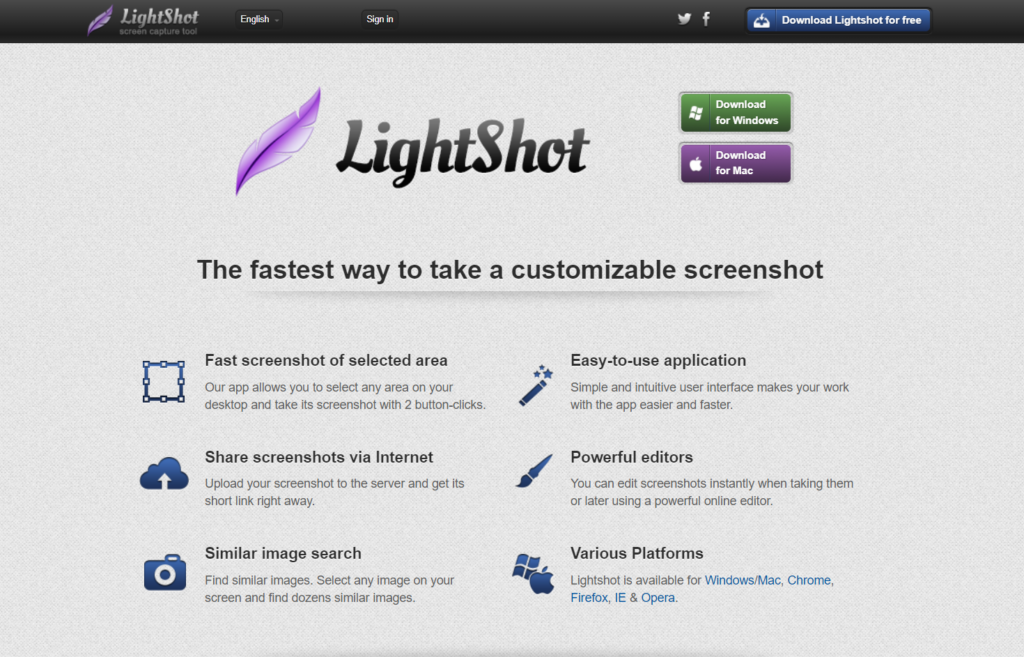 Lightshot is a free and convenient screenshot tool. It allows you to select an area of the page, edit the screenshot and upload it online. With Lightshot, you can:
Take and share screenshots
Select any area of the page
Edit the screenshot
Save it on a disk or upload it to the cloud
Copy the screenshot to the clipboard
Search for similar screenshots
Snagit
Snagit is a simple and useful screenshot tool that allows you to take screenshots on a Windows PC. With Snagit, you can select a specific portion of your computer's screen and capture it with ease.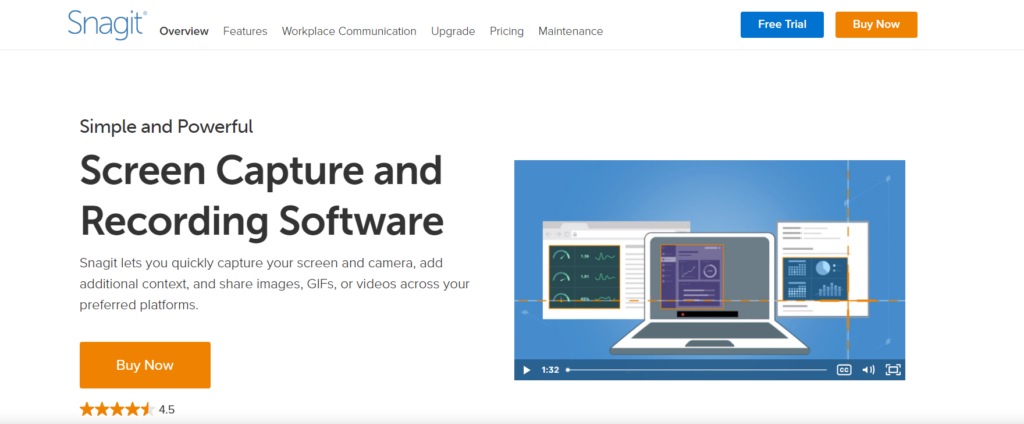 This tool is perfect for video and meme creators, presenters, bloggers, forum posters, IT professionals, etc.
One of the best things about Snagit is that it doesn't consume system resources and works on both Windows 10 and 11.
Greenshot
Greenshot is another screenshot software tool for Windows. It allows users to quickly create screenshots of a selected area of the page, window, or full screen. With Greenshot, you can also capture entire (scrolling) pages from Internet Explorer.

Greenshot allows you to highlight, annotate or obfuscate parts of the screen capture. It also allows you to export the screen capture in a variety of ways:
Send to printer
Save to file
Copy to clipboard
Upload to photo sites such as PixaBay or Flickr
Attach to email (Do you know how to send video through email?)
Greenshot is often a popular choice for software developers, project managers, testers, technical writers, etc.
How to Do a Screenshot on a Mac
As with a Windows PC, there are a number of different ways to take quality screenshots on a Mac. Provided you've bought your Mac since 2018, you also have access to an enhanced screenshot menu. This advanced menu allows you to take videos of your screen as well.
Screenshots taken on a Mac are stored as a .png file to Desktop by default. Of course, you can change the destination as you see fit.
Here's how you can take screenshots on a Mac:
Command + Shift + 3 to Capture Your Entire Screen
By pressing Command + Shift + 3, you will take a screenshot of the entire screen.
If, for example, you have two screens, it will capture two screenshots of each of those screens.
These screen captures are automatically saved to your desktop.
Command + Shift + 4 to Capture the Selected Area of Your Screen
If you need to take a screenshot of a selected portion of the screen, then this is the option to go for.
Once you press Command + Shift + 4, crosshairs will appear on your screen, accompanied by some numbers.
Use your mouse (or trackpad) to drag the crosshairs and form a rectangle around whatever it is you want to screenshot. Then, release the mouse button (or trackpad) as soon as you are ready.
If you have preferences for the dimensions of your screenshot, utilize the pixel measurement feature (the numbers that appear right next to the crosshairs).
Command + Shift + 5
This option first arrived in Mojave, and you'll be able to use it provided you've updated your operating system since 2018.
Once you press Command + Shift + 5, a window will appear on your screen. This pop-up allows you to choose from a variety of options:
Capture Entire Screen,
Capture Selected Window, and
Capture Selected Portion.
There are also screen recording options that allow you to "Record Entire Screen" or "Record Selected Portion".
Conclusion
As you can see, there are a number of different ways to take screenshots on a PC or Mac. Fortunately, any one of them will allow you to take high-quality and shareable screen captures.
You can use one of the built-in screenshot tools or go for third-party software. These tools vary in terms of their functions and features, and which one you choose will depend on your needs.
What's your favorite screenshot tool? Share your opinion in the comments section below and be sure to visit our blog for more awesome tips and tricks.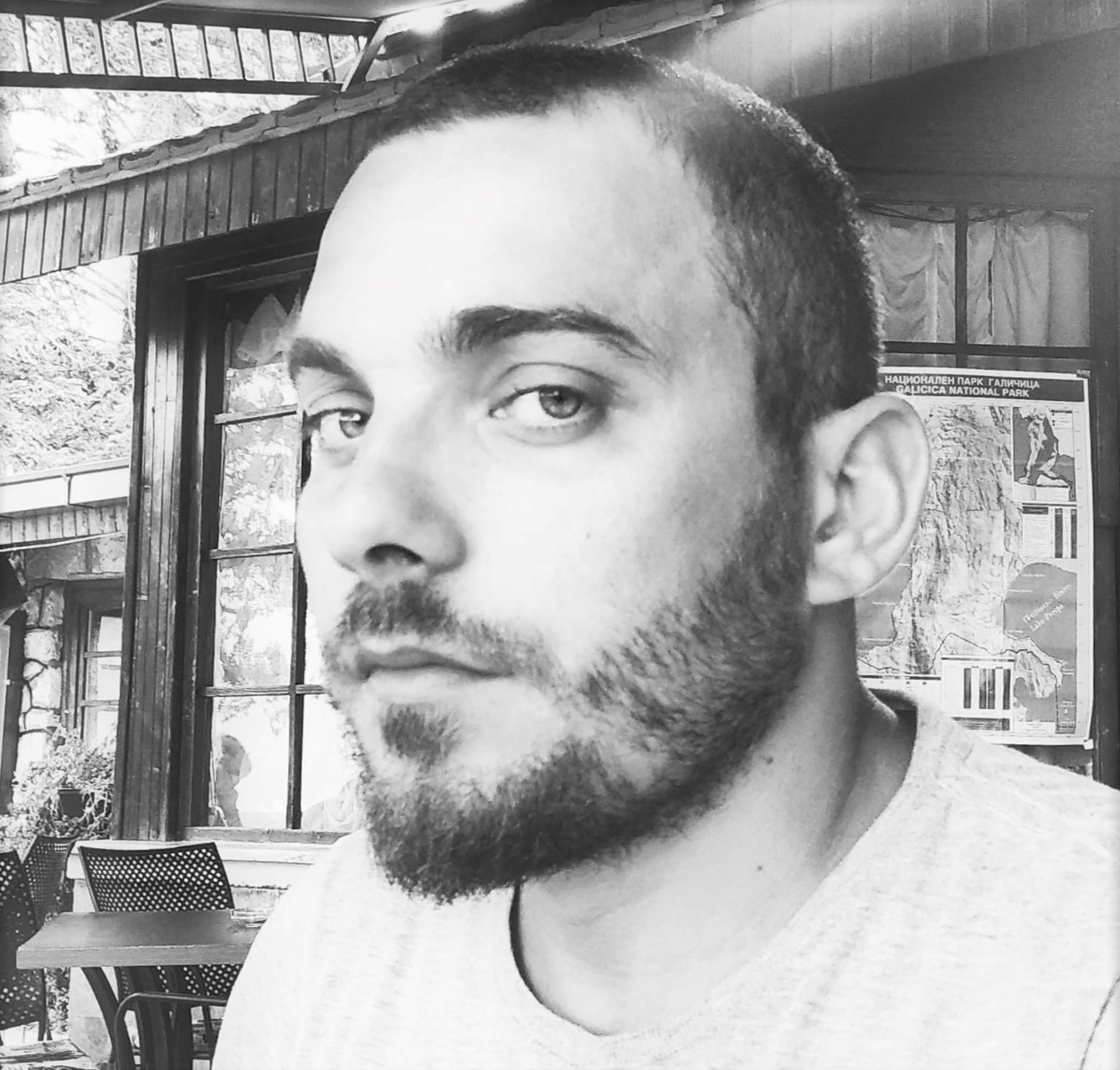 Vladimir is a passionate content writer and digital marketing enthusiast. With over 3 years of experience in the field, he loves sharing his insights on topics ranging from content marketing and SEO to social media strategy. When he's not writing, you can find Vladimir exploring the great outdoors or experimenting with new recipes in the kitchen. Connect with him on LinkedIn to stay updated on his latest articles and adventures.