Do you want to learn how to make a business website for your company that gets a flood of traffic fast?
In today's day and age, having a website is a must if you want to achieve sustained growth and success.
A website is the backbone of your business, the platform on which your company can be built. It is also a critical marketing tool that can help you to build a powerful brand and increase your visibility and reach.
But building a business website is one thing and driving traffic to it is another. This article will discuss both of these challenges and provide some useful tips to make your website more effective.
Laying the Groundwork for Your Business Website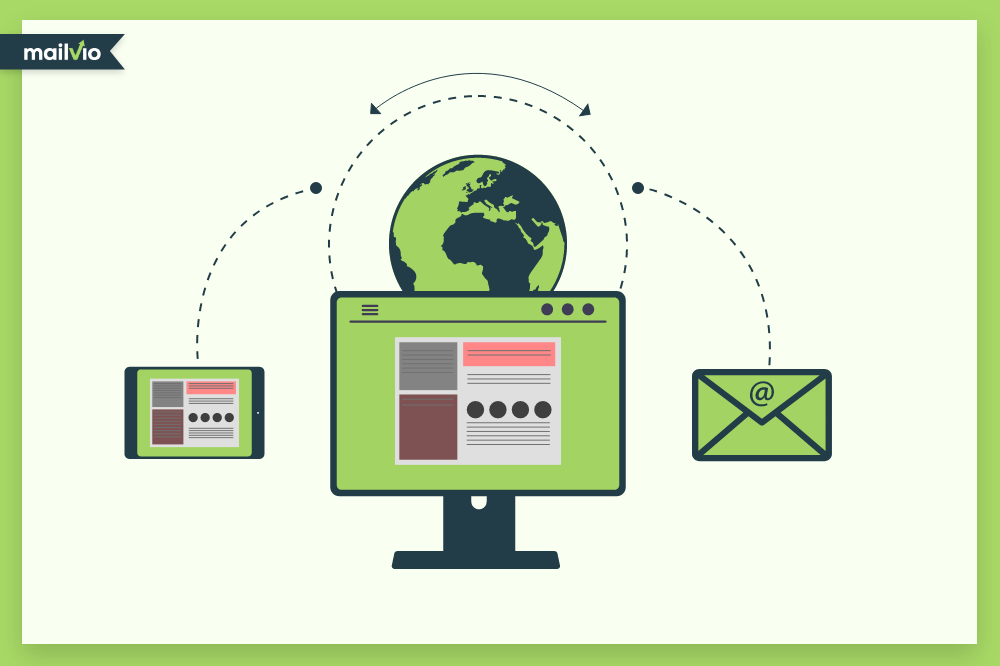 You don't just go out and build a website. You need to lay the groundwork first. The thing is, you need to learn how to make a business website work for you even before you build it.
As boring as this "ground-zero" phase might be, it is a very important step to take. But what does it involve?
Listed below are a few things you should consider doing before ushering into the building phase.
Define the Purpose of Your Business Website
Defining the purpose of your business website is the obvious place to start.
What goal are you hoping to achieve?
Do you plan to use it as a platform to sell your products or merely to provide information about your company?
A website has the tools to achieve a number of different objectives. And knowing yours beforehand will help you make better decisions as you move forward with the planning phase.
Pinpoint Your Target Audience
Identifying your target audience is another very important step to take before you start building your website.
You need to think about:
Who your website will serve,
Who you want it to reach, and
What kind of content will be most effective.
This knowledge will come in handy further down the lane, when the time comes for taking critical design decisions including color choices, fonts, etc.
Research Your Competition
Identifying your target audience is not enough. You'll also need to do some competitor research to see what's working and what's not.
When building a business website, you want to comply with industry standards, but also to stand out from the crowd.
You can do this by incorporating a couple of your competitors' web design elements and adding a few of your own.
There's nothing wrong with using their page design for inspiration and then modifying it to suit your brand and style.
How to Make a Business Website: the Roadmap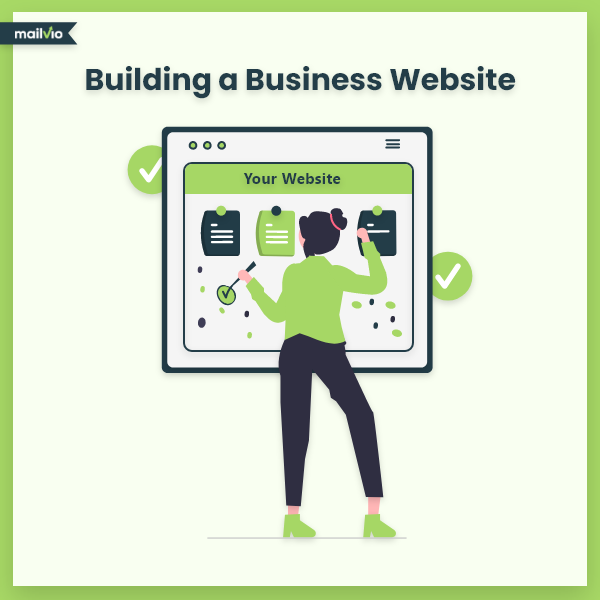 Once you get the basics out of the way, it's time to move on to the fun part. Here's what you need to do:
Get a Good Domain Name
Choosing a good domain name is another crucial step in the process of making a business website.
A domain name is the equivalent of a physical address for your website.
It is a unique identifier that visitors will use to find your website and will also provide the basis for your company's URL.
When searching for a domain name that is available, you need to make sure to find one that is also:
Memorable and easy to remember
Short and easy to spell
Suitable for your brand
We also recommend that you use the .com extension, rather than extensions such as .net, .co, etc.
Get a Reliable and Secure Hosting Provider
A website hosting provider is a company that provides the space and resources necessary to make your website live.
You can get a website host for as little as $3 (shared hosting) or pay $1000 per month for a dedicated server. The price will vary depending on the technology and support you select. Also, take into account that getting a yearly plan instead of a monthly plan will likely get you a discount.
That said, we recommend against getting a $3 shared hosting plan for two reasons:
Sharing the server's resources with others can impact the performance of your business website
You'll be exposed to security threats whenever one of the other websites on the server is hacked
Getting a dedicated server, on the other hand, is a bit of an overkill for a small business website that is just starting out.
Sure, it will give you the highest level of security and performance, but it also comes with a much higher cost.
A Virtual Private Server hosting (VPS hosting) is a good compromise that will get you the best of both worlds. VPS hosting will cost you anywhere between $20 and $50 per month, giving you similar performance to a dedicated server.
Here are a few popular web hosting companies:
Decide Between a Website Builder or a CMS
To create a business website, you'll need to use either a website builder or a content management system (CMS) like WordPress.
Popular website builders like Shopify and Wix require little to no technical skills to get a website up and running.
These tools allow you to choose from many different templates or use their drag-and-drop interfaces to build a website from scratch.
As mentioned above, WordPress is a CMS rather than a website builder, even though it can be used to build a website.
In fact, it is the most popular website-building tool that also happens to power 43.4% of all websites.
Using WordPress will be a bit more challenging than using a website builder. However, WordPress offers a lot more flexibility and control over the look and feel of your website.
Once you get WordPress up and running, you can add additional plugins to make it more powerful and easier to use. And there are almost 60,000 to choose from!
On the flip side, WordPress is often targeted by hackers and spammers. So, while you can protect your website against these threats, you'll need to take additional steps to secure it.
If security is your main concern, you should consider using Drupal or Joomla instead. Both offer better security, at least coming out of the box.
However, armed with the right plugins, WordPress can be just as secure as any other platform.
Create a Captivating Website User Interface
It takes more than a static homepage to make a good website. Typically, a business website should include:
Homepage. Your site's homepage will be the first thing that visitors see when they visit. Because of that, it should offer a quick overview of your products/services, as well as seamless navigation from one page to another.
Products and Services page. This is a page where you will display your products and services and describe them in detail.
About page. Visitors should be able to learn more about your company and its history by reading the information on this page.
Contact page. This is a page where you can offer a contact form and other ways for your customers to get in touch with you.
A blog. Having a blog is a must nowadays, and you should definitely have one. This will allow you to keep your visitors updated on your latest products and services.
All these elements should be visually appealing to leave a positive first impression on visitors. So, how to make a business website that is both visually appealing and fully functional?
To begin with, make sure to use easy-to-read fonts and beautiful graphics. Next, compress these graphics to ensure your pages load fast. Remember, Google penalizes slow-loading websites in terms of ranking.
Make sure that the designs you use are consistent with your brand. Also, don't forget to include eye-catching call-to-action buttons ("buy now", "sign up", etc.) that will encourage your visitors to take the next step. Here are a bunch of call to action examples you can use for reference.
Produce and Publish Quality Content on a Regular Basis
In addition to loading times, search engines also take the quality of your content and the frequency with which you publish into account. In other words, you won't rank very high if you don't publish quality content regularly.
Apart from articles and your usual static page content, you should also post testimonials on your website.
Make it a habit to ask for testimonials from your loyal customers and share them with your visitors.
You can also ask for testimonials from companies you have done business with. This will give you an edge over your competitors and make your website stand out.
Whatever you do, make sure to use a tone that is in line with your brand and that your readers will enjoy.
How to Drive Traffic to Your Business Website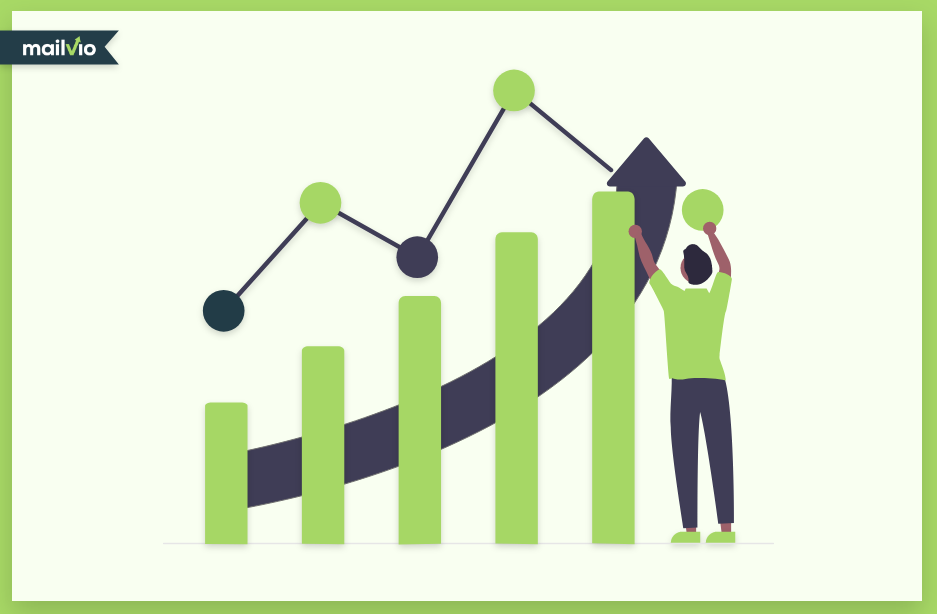 Now that you have your website up and running, you will need to start driving traffic to it. You can do this in a few different ways:
Optimize for Organic Search
Knowing the search terms your target audiences use to find your website online is a key factor in increasing your traffic.
These terms, or phrases, can be specific to your business, such as a brand name or a product name.
They can also come in the form of benefits or attributes like "free shipping" or "100% natural", or whatever makes you stand out.
Using Google Analytics, you can easily see what search terms your visitors type in to find your website.
Creating and optimizing your content around these keywords will help your website rank higher in search results and, ultimately, drive more traffic.
So, to make sure you rank high in search engines, you need to use these keywords in your titles, descriptions, and content.
In addition to Google Analytics, you can also try out some of these dedicated tools for keyword research to further optimize your content.
That said, optimizing your visuals for mobile viewing can also help boost your Google ranking.
Also, don't forget to include a short alt text in every image you use.
By doing so, you will give Google an alternative text to display in case your image cannot be loaded. And that will get you some extra ranking points.
Use Digital Ads
Digital ads, or banner ads, are a great way to drive traffic to your website.
Annoying as they can be, digital ads do work because they can be targeted to specific groups of people.
This means that you can use these ads to reach a specific audience on specific websites or blogs.
With Google Ads, Instagram Ads, or Facebook Ads, it's possible to target very specific groups based on criteria such as:
Gender
Age
Educational level
Interests, etc.
All you need to do is collect data on your visitors' website activities and use this to target them with relevant ads.
For example, if most of your visitors are women aged 30-40, you can create an ad that will target only this age group.
These ads will be displayed on other websites that cater to this demographic, and they will be more likely to click on your ads.
If all this seems like too big a task, you should consider hiring an agency to help you out. A good agency will know where to place your ads, how long to run them, and how to improve their performance over time.
Don't Forget About Email Marketing
Email marketing is a tried-and-tested way to drive more traffic to your website. You can direct people to go to specific pages on your business website using email newsletters and promotional emails.
Your email newsletters can include the latest deals or announcements, as well as links to new products. These links will drive recipients to your website to take advantage of a particular offer or simply to read an article.
Granted, this might not bring you the amount of traffic you are craving. It will, however, generate visits (and sales) from the very best of your audience: your existing customers.
Promotional emails, on the other hand, are a good way to get in touch with people who have not purchased from you before.
Let's say, for example, you have a new product that you want to promote. In that case, you can send an email with a link to a landing page where they can learn more about that product.
It gets better though: an email automation software like Mailvio will allow you to segment your audience based on a number of different criteria.

Use Mailvio's list segmentation tool to create emails that will drive traffic to your website.
You can then send targeted emails to each segment. And targeted email marketing can be a very effective way to drive more traffic to your website.
This will make your emails more relevant, and it will also increase the chances of people actually clicking on the links in your emails.
Conclusion
Now you know how to make a business website and drive traffic to it, so get on with it!
Kick off your planning stage, do your research, and follow the rest of the steps outlined in this article.
Just remember: your work does not end when your website goes live.
You want to drive as much traffic as possible to your website, and this will only happen if you are constantly working on it.
Optimizing your content for organic search, using digital ads and an email automation tool like Mailvio will help you do just that.
If you liked this article, please share it with your network!
Don't forget to share your tips, tricks, and best practices in the comments below.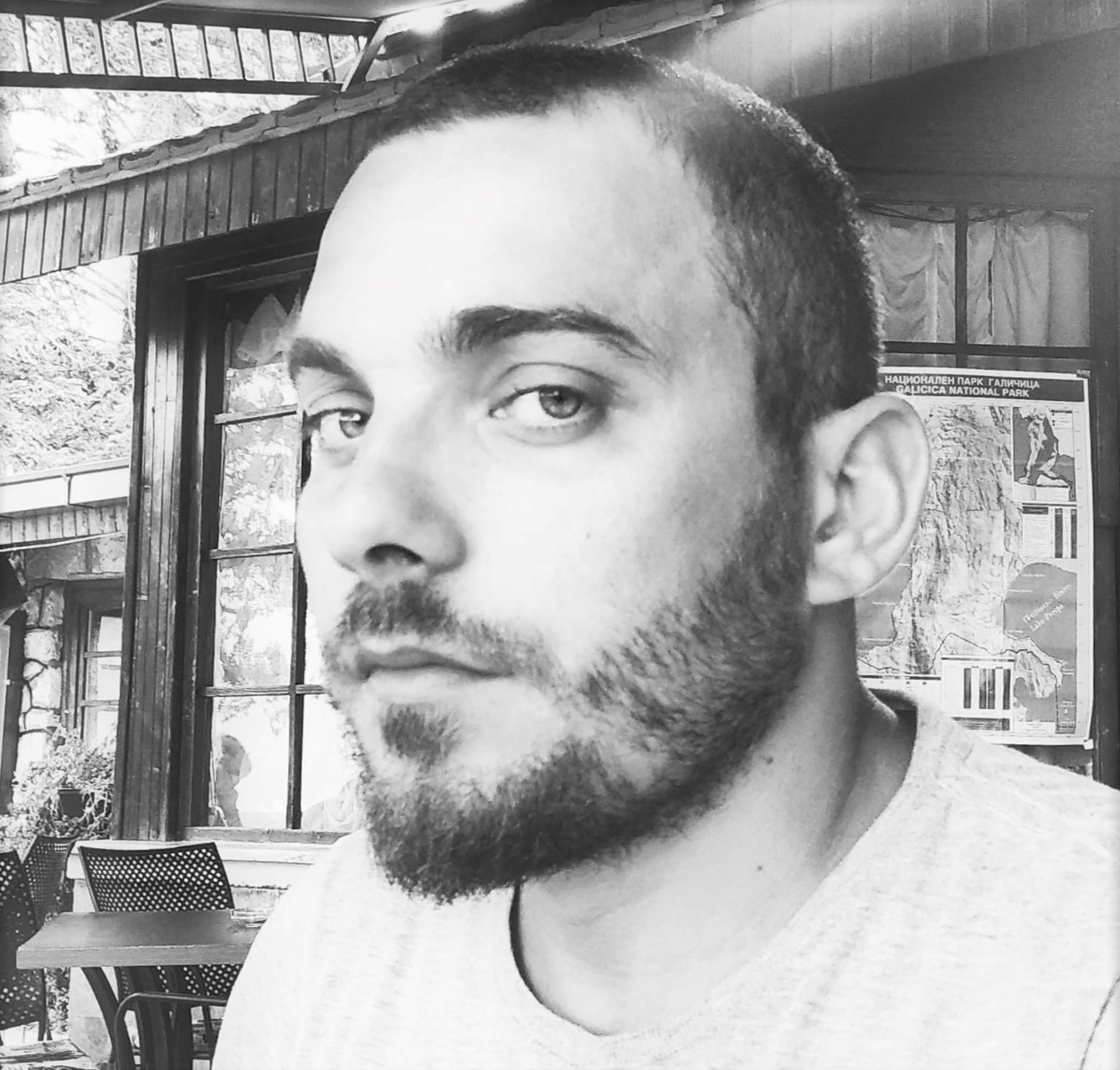 Vladimir is a passionate content writer and digital marketing enthusiast. With over 3 years of experience in the field, he loves sharing his insights on topics ranging from content marketing and SEO to social media strategy. When he's not writing, you can find Vladimir exploring the great outdoors or experimenting with new recipes in the kitchen. Connect with him on LinkedIn to stay updated on his latest articles and adventures.