When we think of tools for keyword research, we usually think of tools that help identify keywords for ranking purposes on Google. No one really associates SEO optimization with email marketing, for example, right?
Well, not many people do, but SEO keywords can be successfully utilized in email marketing, nonetheless.
This article will discuss how you can use keyword research tools to supercharge your email marketing campaigns.
The Benefits of Using Tools For Keyword Research in Email Marketing
You can use tools for keyword research to optimize nearly all aspects of an email message. Starting with the sender name, you can also use these tools to optimize your subject line, and the content itself. What's more, these tools can help you identify spammy words you may have been using in your subject lines.
If you are familiar with email automation, you are likely using a tool like Mailvio to segment your email lists and personalize email campaigns.
SEO keywords, when used in conjunction with email list segmentation, can also help you provide more relevant content to recipients.
And providing relevant (and personalized) content is one of the pillars of targeted email marketing.
There's another benefit to optimizing your emails with keywords: it boosts the performance of the website they are linking back to. This is because:
Targeted content facilitates more clicks on links
Better subject lines improve open rates.
Subscriptions rise as recipients share your content due to its value.
Taking all this into consideration, it's clear to see that using tools for keyword research can supplement your strategy, delivering an even greater ROI.
Here's how you can use these tools to improve the relevancy of your email campaigns.
Answer the Right Questions
SEO keywords are great indicators of customer intent. And finding the most asked & relevant questions around your topic keyword is Topic Mojo's specialty.
Use it to pinpoint the queries that people are frequently using on Google.
Let's say, for example, you are a wedding photographer and want to see what people are asking about wedding photography.
Using the "wedding photography" search term at Topic Mojo produces 287 questions asked on Google, Reddit, and Quora.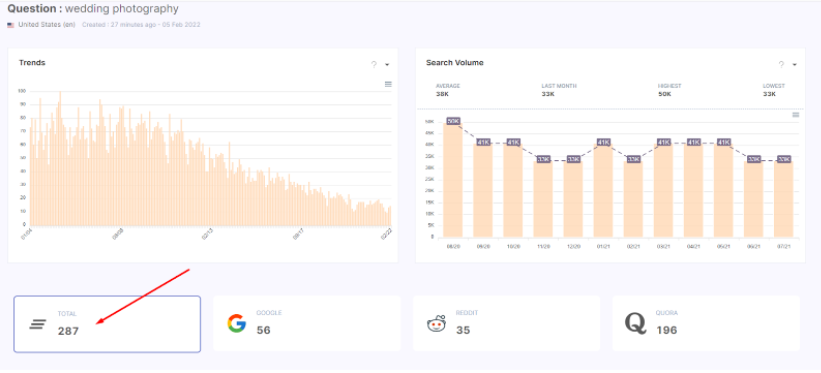 Go through the report, find the most asked and most relevant questions, and produce custom content around them.
Now you know the questions your audience is looking to answer; use your emails to answer them directly!
Use Keyword Research Tools to Optimize Your Subject Lines
Producing relevant content for your audience is the first step towards success. Now you need to get them to open your emails. This is where keyword research tools come into play again. Use them to craft subject lines for newsletters that will skyrocket your open rates.
Let's say, for example, you are selling online courses in digital marketing. If you search the term "digital marketing courses" on an SEO keyword tool like Ubersuggest, you will notice two things: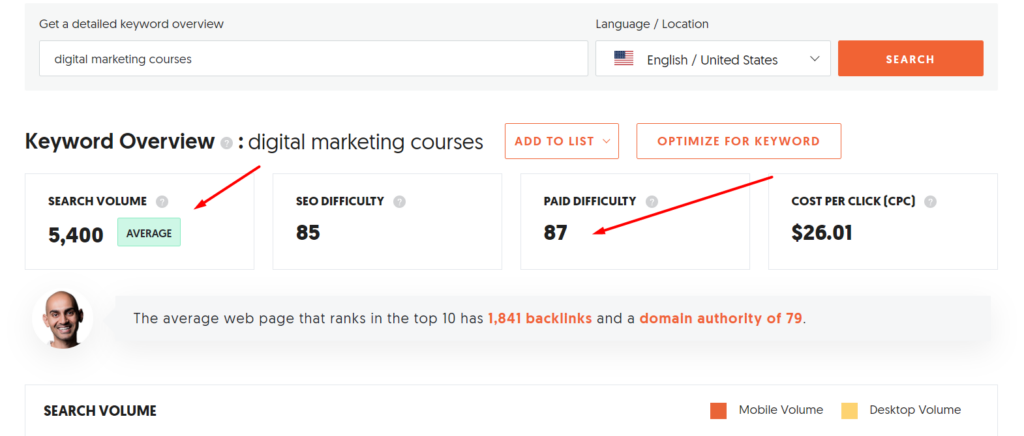 1. The phrase has a high monthly search volume, which means it generates a lot of traffic.
2. It also has a high SEO difficulty, which means it is going to be difficult to rank for. This is important if your emails are linking back to your website.
Ideally, you want your keywords to have high monthly search volume and low SEO difficulty. And if you dig deeper into Ubersuggest's "keyword ideas" section, you will find something that fits that criteria:

As you can see, the phrase "digital marketing courses on Google" emerges as a prime candidate for use on both accounts. You can use it to create s subject line such as:
"Check out the best digital marketing courses on Google."
You can also use Ubersuggest to search keywords by traffic, to look for content ideas, and much more.
Grow Subscriptions With Keyword Research Tools
You may feel that using SEO keywords in emails on top of your website SEO is a lot of extra work. However, this approach can increase the number of subscribers organically, on top of increasing your open rates and click-throughs.
Inevitably, recipients will start valuing your emails more and more as they become more on point. That's why it's essential that you include sharing options in your emails. In doing so, you'll allow subscribers to distribute your messages within their social networks.
That, in turn, leads to building social proof – a crucial element of brand building.
Avoid Using Spammy SEO keywords
Not all SEO keywords will improve the relevancy of your campaign. Some keywords will make your email look spammy and trigger spam filters. Here's a list of SEO keywords to avoid using in your emails:
Keywords that are too aggressive:
Do it today,
Don't hesitate,
Pennies a day,
Take action now, and
What are you waiting for?
Keywords that cheapen offers:
Pre-approved,
Join millions,
Free membership,
You're a winner,
Dear friend,
Words used to exaggerate claims:
Satisfaction guaranteed
All-new,
For instant access
The Lowest price, etc.
Keywords that scream "too good to be true":
Free investment
Amazing
Cash bonus, etc.
Keywords that create unwarranted urgency: drastically reduced, important information regarding,
Once in a lifetime
Supplies are limited,
Exclusive deal,
Drastically reduced, etc.
The key takeaway here is that it is very important to maintain a decently low spam rate. Why? Because the more of your emails are reported as spam, the lower your sender reputation score will be. And if your sender's reputation hits rock bottom, ESPs could blacklist your IP address. Check out these tips to get rid of spam in emails.
Conclusion
You shouldn't be using SEO keywords to replace important demographic information such as:
Age,
Gender,
Location, or
Purchase history,
Instead, you should be using keywords in conjunction with this data, which is integral to targeted email marketing. That will allow you to produce even more relevant content for your email recipients.
Make sure to try out the tools mentioned in this article, as well as the popular Google Keyword Planner. You can also check out the following tools for keyword research to augment your SEO efforts:
Ahrefs Keyword Explorer. This tool will help you determine how difficult it would be to rank in the top 10 search results for any given keyword.
Google Trends. This tool will help you discover which search terms are currently trending in any given location.
Keyword Tool. This tool will help you narrow down results to websites including Bing, Google, Amazon, eBay, Twitter, and Instagram.
When you do start using tools for keyword research in email marketing, you'll need to track more than just individual emails. You'll also need to conduct A/B testing, which involves setting up different versions of the same email to see which version is performing better.
We recommend using Mailvio, a leading email marketing software that will also help you track results and optimize your campaign.
If you have any questions or feedback, please feel free to leave a comment below. Also, don't forget to check out our blog – we've got some more great content coming your way.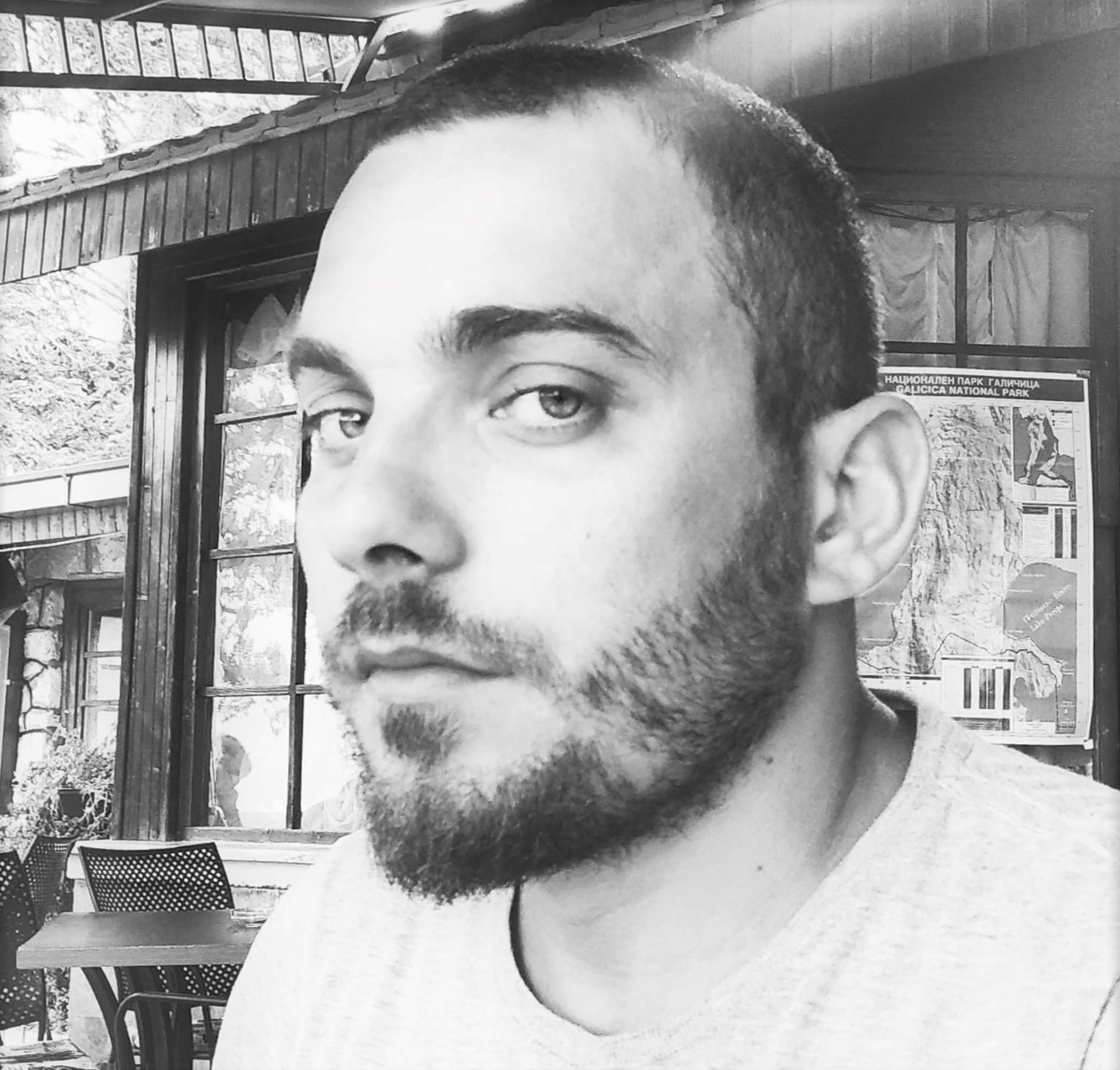 Vladimir is a passionate content writer and digital marketing enthusiast. With over 3 years of experience in the field, he loves sharing his insights on topics ranging from content marketing and SEO to social media strategy. When he's not writing, you can find Vladimir exploring the great outdoors or experimenting with new recipes in the kitchen. Connect with him on LinkedIn to stay updated on his latest articles and adventures.