Did you know that Valentine Day emails only trail Christmas holiday emails by volume?

Many online businesses see Valentine's Day as a great opportunity to flex their email marketing muscles and capitalize on the shopping frenzy.

And with Valentine's Day spending forecast to be around $21.8 billion in 2022, you should be looking to do the same.

But how do you make your email marketing campaign stand out from the crowd?

Below are our favorite Valentine's Day email marketing ideas and tips you could use for your first-holiday email campaign of 2022!
Use Segmentation to Send Targeted Valentine Day Emails
Did you know men spend more during this holiday of love than women?

National Retail Federation figures show that men spend an average of $229 while women spend $79.

This is precisely the kind of insight that enables you to segment your email list and customize your message.

Put this information to good use by writing separate email newsletters for women and men that appeal to their specific needs.

You should also aim to create a sense of urgency and emphasize the need for action NOW.

You can do this easily by using an email automation tool like Mailvio.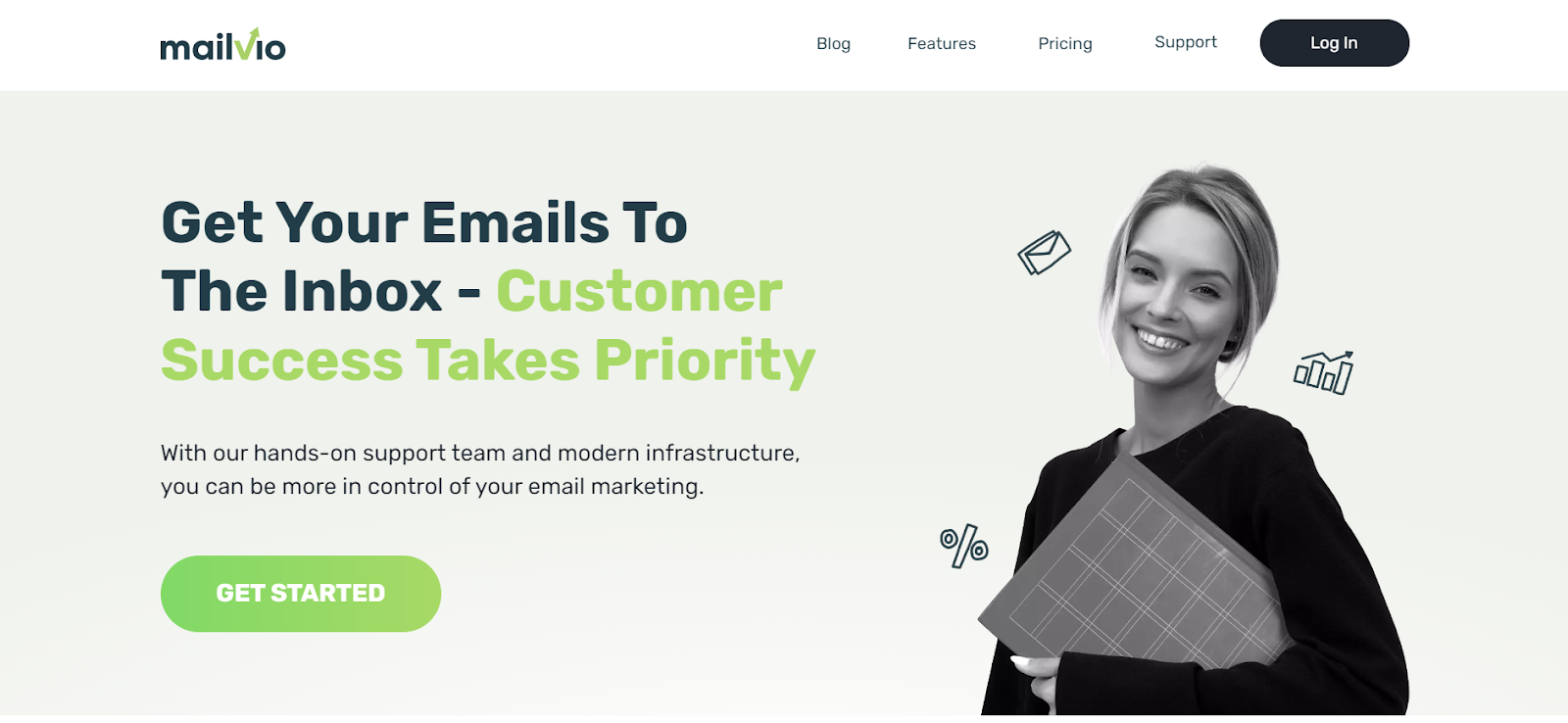 Mailvio allows you to segment your email list based on criteria such as age, geography, interests, purchase history, etc.

Breaking down your contacts into segments will help you identify your audience more effectively.
Tell a Story
In email marketing, telling or promoting stories is an excellent way to grab subscribers' attention.

Who doesn't like a good love story?

Furthermore, you could create a story about friendship, loved ones, or any other motivating narrative that is relevant to your brand.

You could also ask your customers to share their own love stories, date ideas, or wedding photos.

You could then share these stories on social media and pick the winner (based on most likes, comments, shares, etc.) right after Valentine's.

This approach could help you engage your audience and hopefully get them to react. Check out these 10 email copywriting tips to achieve better customer engagement.
Act Now – Don't wait for February 14
Launch your Valentine Day emails well before February 14 in order to maximize its effectiveness.

A week in advance, ideally two, is the ideal time for launch.

The majority of people tend to leave their gift buying to the last minute. However, some people like to plan their purchases in advance to ensure that Valentine's Day is memorable.

On your part, you should make sure to be ready for an early spike in demand for your goods and services.

February is often referred to as the month of love, so sending your first email at the beginning of the month makes perfect sense.

The email itself should be short and unassuming. A simple reminder that Valentine's Day is approaching should be enough.

Another good idea is to send out a sneak-peek email of your upcoming Valentine's Day sale.

Make sure, however, to follow up on the email with an actual sales announcement in due course.

Sending out your first email early builds excitement and anticipation among your customers for your Valentine's Day sale.
Use A/B Testing to Find the Perfect Email Subject Line
Email A/B testing, also known as split testing, is essential for email marketers.

With A/B testing, you can create eye-catching Valentine day emails by fine-tuning its components based on customer feedback.

You can run tests to find the perfect email templates, refine the content, your calls-to-action, and much more.

There are so many things you can test that sometimes it seems overwhelming.

If you're short on time, you might not be able to build and test multiple email templates.

Nevertheless, you should always find time to test your subject lines – especially on big days like Valentine's Day.

Finding a good Valentine's Day email subject line isn't all that hard. A bit of inspiration and a good A/B testing tool will do the trick.

Mailvio's A/B split testing feature, for example, allows you to test multiple different versions of your emails.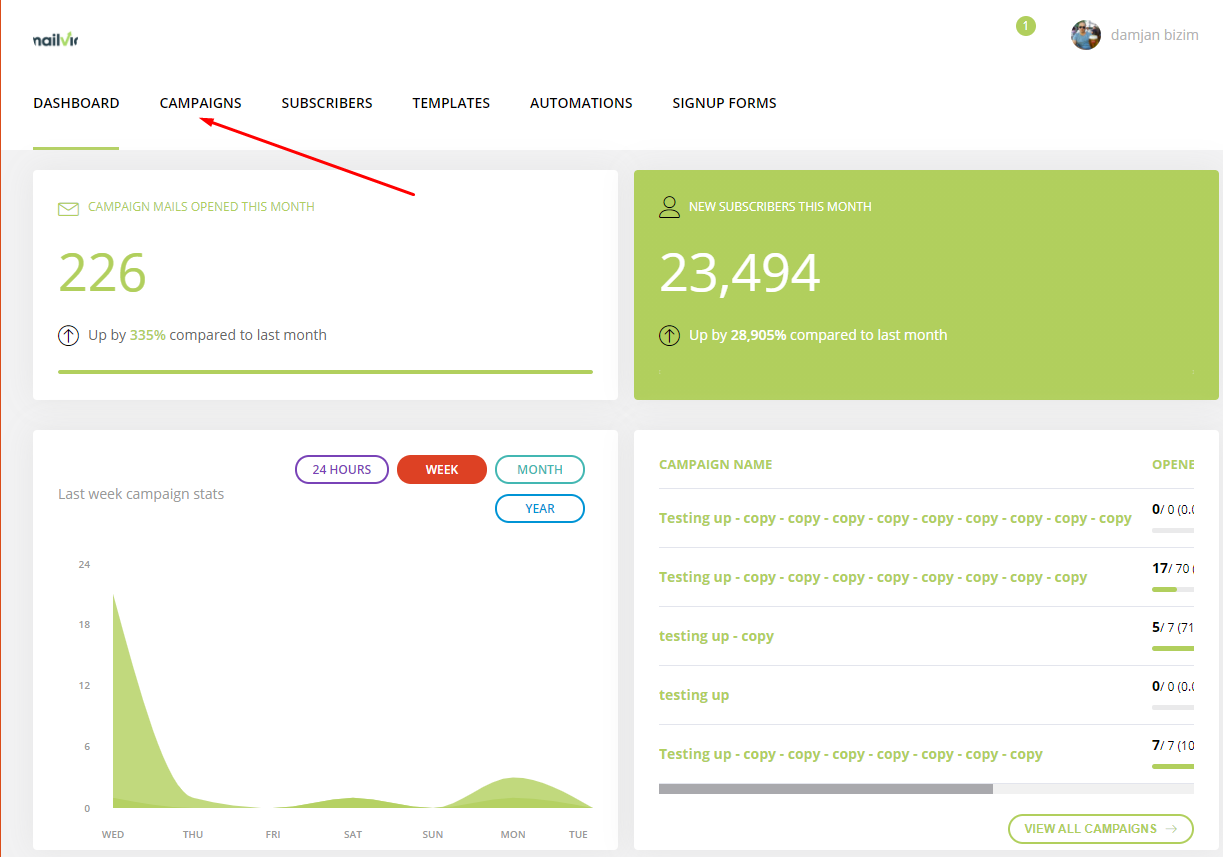 Simply send emails with different subject lines to different fractions of your contact list to see which one works best.

Then, send an email with the best-performing subject line to the rest of the contacts on your list.

If you need inspiration, check out our article on how to craft killer subject lines for newsletters for some general guidelines.
Make the Most of Your Order Confirmations
Valentine's Day is a great opportunity to upsell. The holiday season is when people go all out for their loved ones, so keep them posted on all the options even after they've ordered.

For example, you might follow up on an order for a necklace with an email about matching earrings to go with the necklace.

Remember, transactional emails have significantly higher open rates than marketing emails. Make sure use to use them to get your message across.

In addition, you can offer buyers a special offer on their next purchase via your transactional emails.

This will encourage your customers to return to your site after Valentine's Day excitement has subsided.

It is possible that your order confirmation is the last email a one-time customer will open from you, so make it count!
Make Your Valentine Day Emails Mobile-Friendly
According to research by 99firms, 85% of users use mobile phones to access email. Moreover, a large portion of these users delete emails that look bad on a phone.

Therefore, you must ensure your mobile audience gets the most out of their experiences interacting with your campaigns. 

And you don't have to break the bank to get responsive email templates, either.
If you are using Mailvio, you can create responsive email templates from scratch using its drag-and-drop editor.
Give Reluctant Customers an Extra Nudge
Have you had visitors click through several times to your landing pages without making a purchase? If so, you might be dealing with a classic case of "holiday procrastinator".

These shoppers typically wait until the last minute to order gifts, then order something in a hurry, on very short notice. Of course, they still expect to get it in time.

So, to avoid panic, give them a last-minute nudge by including a countdown to V-Day on your final email of the campaign.

Make sure to also ensure a timely delivery due to the time-sensitive nature of the sale.

They'll appreciate the possibility of last-minute purchases when the big day comes.
Include Imagery in Your Valentine Day Emails
One of the first things the customer notices in the mail is the images.

Because of this, you should consider including some in your V-Day email marketing campaign.

These images could depict the essence of the day, the products you would like to recommend, or just a simple countdown to the big day. Whatever you want.

GIFs are gaining in popularity as you are reading this article, so it's a good idea to include one in your email.

Take a chance on Valentine's Day and think of creative ways you can incorporate images and other visuals into your brand.

However, try to curb your enthusiasm so as not to make the emails too bulky. Otherwise, your emails might trigger spam filters.

The main reason for this is that spammers often use large images instead of plain text to display information. Therefore, it is vital that the image-to-text ratio is good to avoid delivery issues.
Don't Forget to Offer Promotions to Singles
Let's be honest. For those without a significant other, Valentine's Day could be a day they'd rather skip altogether.

Rather than bombarding people with romantic gestures, send an email campaign encouraging them to treat themselves to something nice from your catalog.

Valentine's Day is all about love, including self-love. You should therefore use the right emotional appeal to promote your products to singles as well.

These stats clearly show that Valentine's isn't reserved only for those in a relationship:
60% of all V-Day shoppers purchase something for their family members
25% of shoppers buy gifts for friends
13% buy gifts for their coworkers
20% of women get something for their pets
15% send themselves flowers
Include Special Valentine's Day Discounts
Valentine's Day is fast approaching, so love is definitely in the air.

Ensure that your store is the one customers choose over your competitors. Providing limited-time discounts is a great way to do so.

Consider offering discount codes to gain new customers and retain existing ones.

You should also consider giving discount codes to those who have abandoned their carts. Chances are, some of them will come back and complete the purchase.
Conclusion
To sum up, Valentine's Day is a good chance to boost sales and to get new customers.

It's all about love, and it's a great time to show your love.

Make sure to get your campaign going early, to avoid getting left behind.

Including imagery in your emails could make them more attractive and engaging.

And last but not least, don't forget to include discount codes for all of your shoppers, singles included.

Keep an eye on your competitors, so you know which discounts and promotions they are offering.

Also, make sure to use segmentation and split testing for maximum impact.

Don't forget to check out our blog and leave a comment below.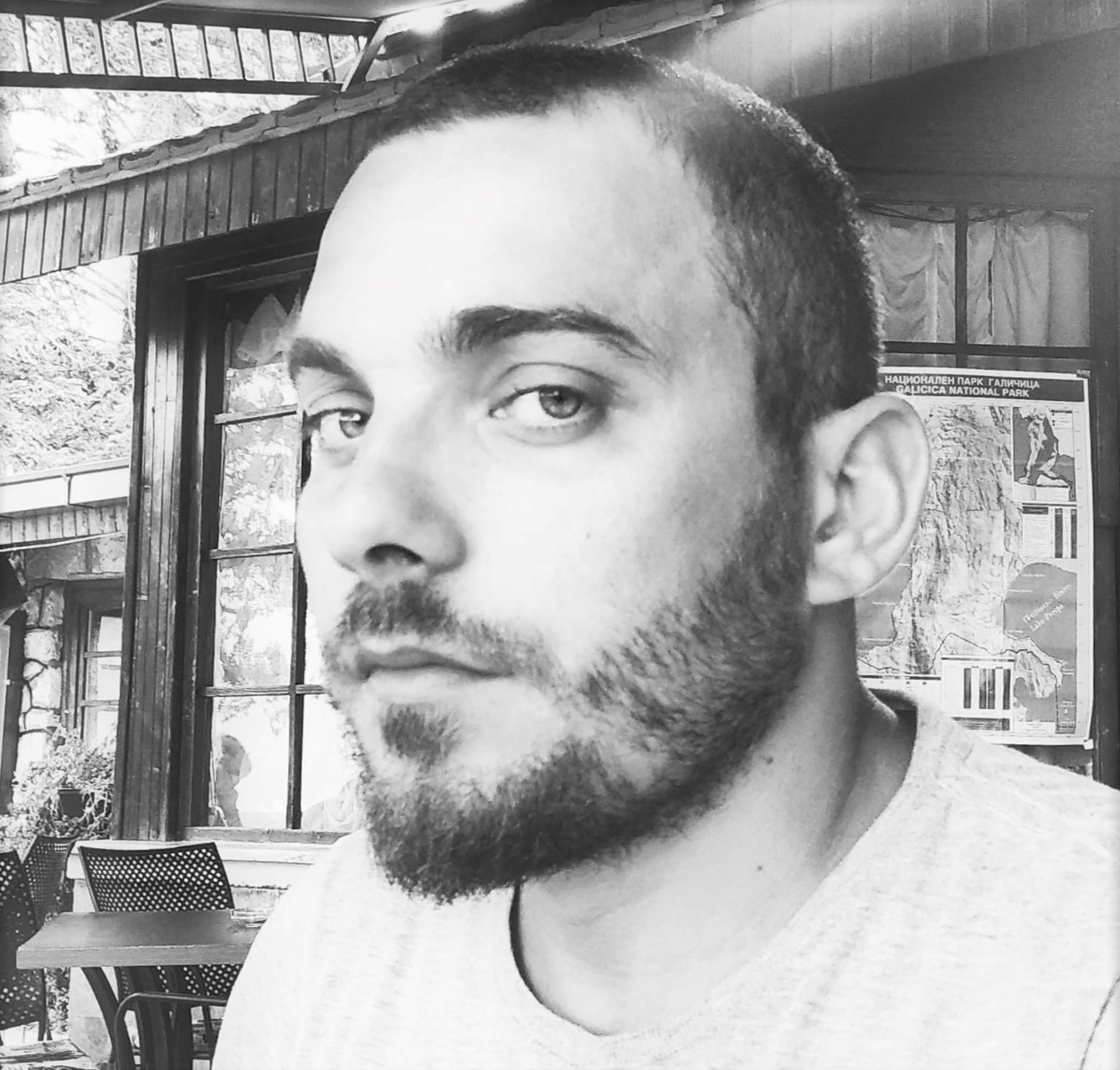 Vladimir is a passionate content writer and digital marketing enthusiast. With over 3 years of experience in the field, he loves sharing his insights on topics ranging from content marketing and SEO to social media strategy. When he's not writing, you can find Vladimir exploring the great outdoors or experimenting with new recipes in the kitchen. Connect with him on LinkedIn to stay updated on his latest articles and adventures.